Sigur Rós – 'Kveikur' album review
Album number seven by the Icelanders shows a distorted new direction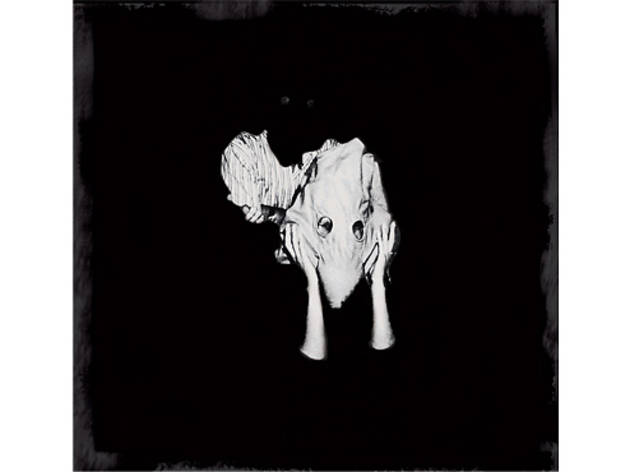 In 2005, the Icelandic post-rock band Sigur Rós released 'Takk…', an album of dreamy, ambient music fated to soundtrack a thousand Sky Sports goal montages. Jónsi Birgisson and his group have been responsible for some gorgeous sounds, but in a noisy world their placid, drifting songs have tended to fade into the background. It's a problem the band seem to be aware of, and since 'Takk…' Sigur Rós have been searching for new ways to sharpen their music into something which can't be ignored. They tried acoustic folk elements on 'Með suð í eyrum við spilum endalaust' ('With a Buzz in Our Ears We Play Endlessly') in 2008, and last year's 'Valtari' added extra synths and a baroque choir. Both were nice enough, but their latest album is something else entirely. 'Kveikur' piles thick layers of abrasion, distortion, noise, pain, and discord onto the beautiful, swooning melodies that made the band's name. It's a storming record, showcasing a new direction that could reposition Sigúr Ros as one of the world's best noise-rock bands.
Opening track 'Brennisteinn' sets this new tone with huge, fuzzy, Kevin Shields-in-hell guitars, and 'Stormur' and 'Kveikur' deliver thudding, pulsing, churning industrial textures underneath some of the album's most uplifting harmonies. 'Rafstraumur' matches an enormous, howling distorted guitar part and insistent drums with some sugar-sweet singing, while 'Bláþráður' is full of weird grinding noises, like huge dark things moving on the very edge of the sound field. Even the gentle strings on the final track, 'Var', play long, teeth-grittingly discordant notes. 'Kveikur' is an aural assault from start to finish: an album which refuses to fade into the background. It's exactly what Sigúr Ros needed to do, and they've done it splendidly. For the first time in a long time, Jónsi and company sound surprising.
What are your thoughts? Let us know in the comments box below or tweet us at @TimeOutMusic.
Sponsored listing
The Victoria
Here's what happens when Dreambagsjaguarshoes grows up, packs its bags and moves to Dalston. The Victoria is now owned by the same people as the perennially cool and grungy Shoreditch hangout, and probably represents a mellowing out with age – it's a pub, it's more relaxed, it stages live music, and it's on a backstreet off Dalston Lane instead of the illuminated strip down the road. As a pub, it's decent – an artily thrown-together look, a few local beers (although not many), and a 'residency' from peripatetic grillers Psychic Burger. It's a misleading name – I sat thinking about what I wanted to eat for half an hour before having to go up and order at the bar in the old-fashioned way. But as US diner food in plastic trays goes, it's a fine example of its type. Through the back of the pub is the stage, where assorted bands assemble to perform. The Victoria has been a scuzzily democratic live music venue for decades, so it's great that the new owners kept that going and didn't turn the room into a dining room/yoga space/Tesco Metro.