Smoke Fairies – 'Smoke Fairies' album review
After coming close to breaking up, the rootsy duo return revitalised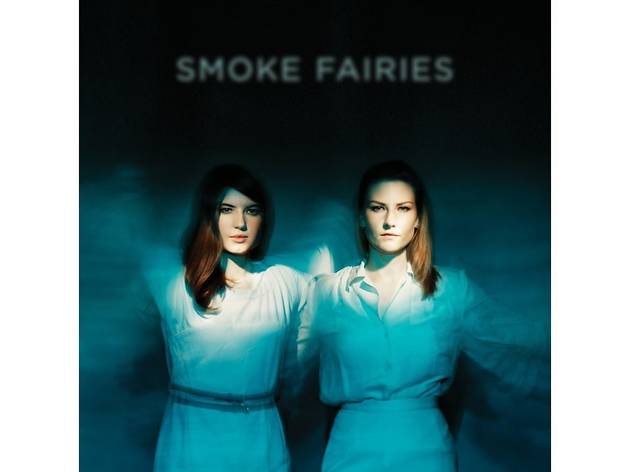 Whilst it therefore wouldn't have surprising if Smoke Fairies had split then, it would have been unusually painful. The women had been singing together since school, after which they travelled America, picking up a heavy swamp blues undertow for their unearthly British psych-folk melodies. With matching oversized vintage guitars and minor-key harmonies that are closer than some sisters', the pair have always had an eerie synergy. At times they've seemed less a band than a sort of mythic siren creature: two-heads, one spellbinding voice.
The decision to carry on regardless brought with it forthright changes. Out, they decided, should go 'flowery' lyrics. In should come synths (first showcased to potent effect on a 2012 cover of The Cult's 'She Sells Sanctuary'). They also wanted to differentiate more between their voices, which is a bit baffling, because telling them apart on this new self-titled album is still like pinpointing the end of the sky and the beginning of the sea on a cloudy day.
There is, though, a recurring note of re-pledged optimism here. Written by Davies as an apology to Blamire for her temporary loss of heart, opener 'We've Seen Birds' feels spontaneous and upbeat, with husky voices swooping over brassy drum smacks and strident keys. (There's also a lovely, cheerfully symbolic video in which the boiler-suited friends build a giant fuck-off bird together, haul it up a big hill and watch it soar.) Album highlight 'Eclipse Them All' follows: a gorgeous thing of undulating darkness, it's proof of what a distinctively musky mood they can create with just a synth drone and little shivers of guitar.
But here's the thing with Smoke Fairies. One minute you're thinking 'this is the most seductive thing I've ever heard, let's make it exclusive', the next you're flicking through your iPod and wondering what to have for tea. Soothing, swirly, stylishly scuzzy and invariably murky, too many tracks drive stoically through familiar storm clouds ('Shadow Inversions') or dissolve into polite wig-outs ('Koto').
Maybe what Smoke Fairies need is third-party involvement, a collaboration or a soundtrack commission to test their unique chemistry in new ways. But in the meantime, there's something wonderfully affirming about Davies and Blamire's decision to continue on much the same tack – as if they realised the audience they really can't do without is each other.
What do you think of 'Smoke Fairies'? Let us know in the comments box below or tweet us at @TimeOutMusic.


Buy this album on Amazon | Buy this album on iTunes