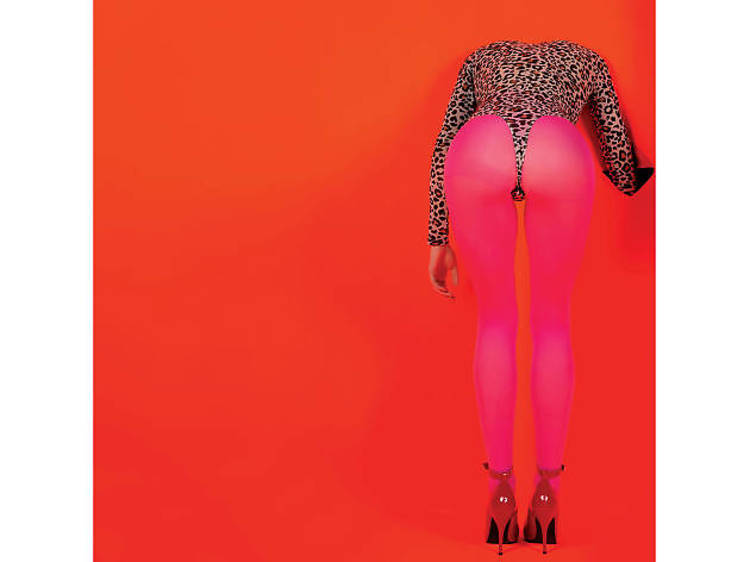 St Vincent – the working name of Texan singer-songwriter-guitar-shredder Annie Clark – may have been releasing records for a decade, but unexpected events have propelled her from the indie sphere to planet showbiz.
She won a Grammy (only the third woman to win Best Alternative Album in the last 27 years). She met a girl, supermodel Cara Delevingne. And boom, there she was in the Daily Mail, overnight. One minute she's stage-diving and dressing as a loo (not at the same time), then suddenly her love life is being pored over in the Sidebar of Shame. No wonder she went 'full nun' and sequestered herself to create this wonderful fifth solo album.
'Masseduction' keeps the clean electronic vibe of her previous records but lyrically it's very different. Gone, for now, is the artist who wrote 'Oh, what an ordinary day, take out the garbage, masturbate' on 'Birth in Reverse'. This album finds her choosing to get personal, which works a charm on the warm, synthy, romantic opener 'Hang on Me', the melodramatic 'Young Lover' and the dream pop of 'Fear the Future'.
Clark also displays an auteur's ability to assemble the right cast of collaborators: among them co-producer and co-writer Jack Antonoff, Jenny Lewis and Kamasi Washington. On 'Pills', we get cracking beats from Sounwave, Kendrick's right-hand man. It's a frantic Prince-like tune about anxiety meds giving her the functional focus to operate in a messy, stressful world, which by itself would be enough. But then it knocks you over by turning into a Pink Floyd-esque epic. 'Sugarboy', another busily poppy smash, sounds like Moroder on speed. And meticulous, fizzing ideas crash into massive killer choruses on the banger 'Los Ageless'.
There are reflective moments that land, too. A tender lament for a recurring character, 'Happy Birthday, Johnny', the string-laden 'Slow Disco' and first single 'New York'. It made me think of Bowie, the city's (everyone's) great loss last year; an interview with the 'Song Exploder' podcast confirmed he was one of its inspirations, alongside a friend who left and the dirty dreamland of the city itself. It's an emotional listen: 'New York isn't New York, without you, love / I have lost a hero, I have lost a friend, but for you, darling, I'd do it all again'.
'Masseduction' is not perfect – she hits such heights that merely good songs like 'Savior' and the title track almost feel like letdowns. But it's plenty sharp. Each album Clark makes is a leap forward. If she's aiming to ravish the lot of us, mission accomplished.