Susanna and Ensemble Neon – 'The Forester' album review
A thoroughly immersive half-hour in the presence of a dark Nordic talent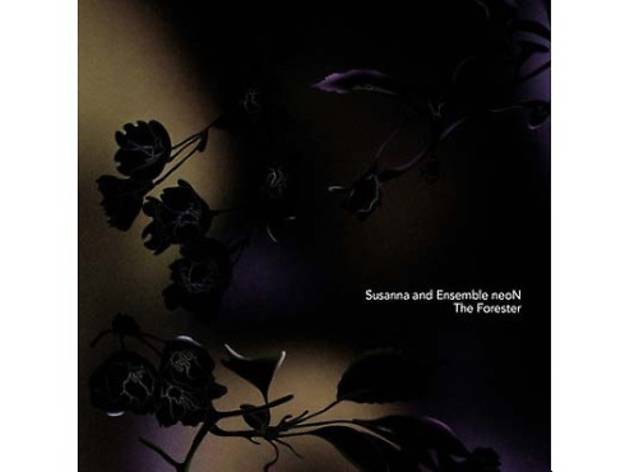 Hello
). But this co-production with contemporary Norwegian group Ensemble Neon is her ninth album in as many years, and as original as they come.
If the melodies weren't so gorgeous, you could call 'The Forester' sound art. On the 15-minute title suite with which it commences, woodwind, strings, piano and a Baroque theorbo lute conjure a lonely snow-covered landscape for Susanna's cool and supremely collected voice to explore. The three-part composition tiptoes, then skips, then throbs to a stop, while strings shiver like wintery branches and violin harmonics hang glistening like frost drops on a spider's web.
All in all, there's something very Kate Bushy about Wallumrød. It's not just the voice, but the strange, sensual stirrings of her imagination: 'Lonely Heart' asks you to put yourself in the emotional shoes of an oak tree, while 'Intruder' is addressed, with maternal warmth, to visiting aliens ('Welcome to the planet Earth – we will protect you… till you return to outer space'). The title track is creepier, its narrator lost in a forest with 'earth in hands, dirt in mouth'.
As you might just have gathered, this isn't an album for anytime, anywhere. It's music that rewards your undivided attention, without which these compositions (including some previously released stuff newly arranged for Ensemble Neon) could seem aimless, or meagre, or plain dull. But listen in the spirit of the Slow Movement, buy fully into its chill Nordic atmosphere, and you could spend hours lost in the world of 'The Forester'. Our one major criticism, then: it's only 34 minutes long.
Buy this album here
What are your thoughts? Let us know in the comments box below or tweet us at @TimeOutMusic.