Ten reasons to go to a festival in the Azores
There's progressive music and a whole lot more to be found at Tremor, a festival hosted in a lost world in the middle of the Atlantic
There are nice views, there are really nice views and then there are Azorean vistas – sweeping panoramas of unrivalled gorgeousness that you can only find atop the volcanic peaks of these nine Portuguese islands. The largest of them, Sao Miguel, is where you'll find Tremor – a five-day arts and music festival that takes place in and around the capital, Ponta Delgada, every March. The fest encourages its attendees to seek out the very best of the island – from the churches, skate parks and museums where concerts are held in the town, to the beauty spots where international artists pop up for spellbinding 'secret' shows. Tremor is all about the spirit of exploration – appropriate, given that the Azores was Christopher Columbus's first port of call on his way back from the Caribbean – and there are myriad reasons to hitch a galleon out to the festival. Or just take a Ryanair flight.
Previously: Ten reasons to go to a music festival in Reykjavik

Tremor festival highlights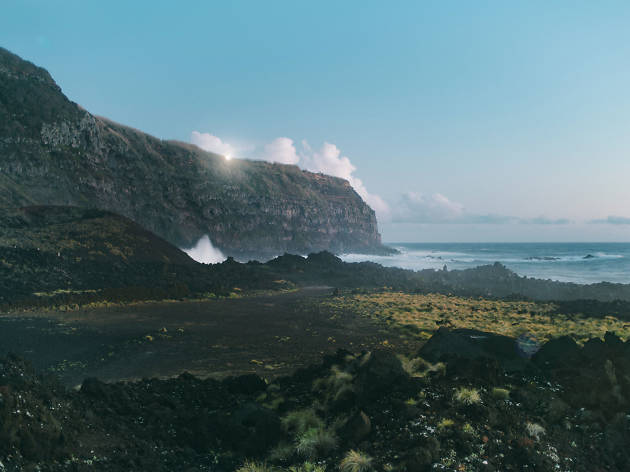 1. There are still secrets to be discovered
It was only in 2015 that Azorean airspace opened up to budget airlines, meaning that most tourists are yet to explore the island's glorious Garden of Eden-esque landscapes. Tremor lasts for five days, with most of the first four days' fun centring around 'secret' shows, held in unusual locations close to Ponta Delgada. In 2016 these included a geothermal swimming pool, a crafts museum and the pitch of the local football team. Jump on a coach with a few dozen other in-the-dark festivalgoers and you'll be dropped off somewhere reliably spectacular, with music to accompany your gawping.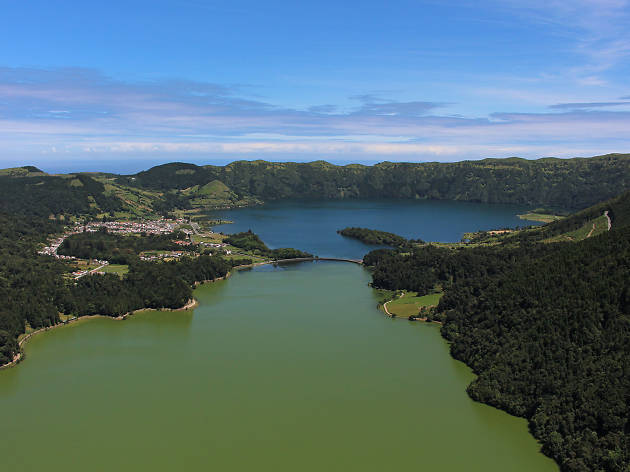 2. And there's Instagram gold in these hills
You can also find some phenomenal sights off the beaten path – for example the abandoned Hotel Monte Palace. This concrete ruin overlooks the twin lakes of Sete Citades (one blue and one green) and feels almost purpose-built for Instagram likes.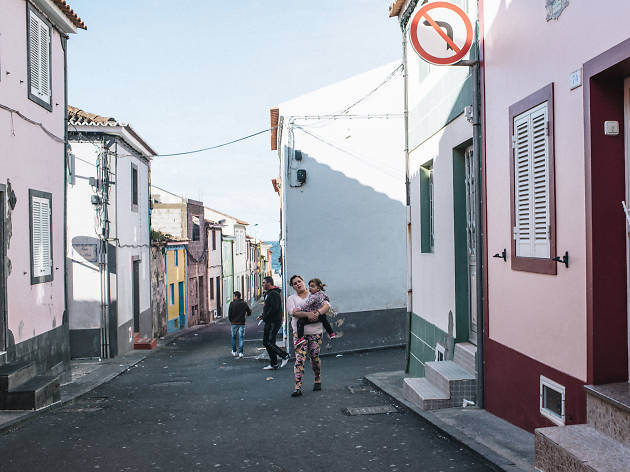 3. There are plenty of fish in the sea
The Azorean fishing industry isn't what it used to be (visit the village of Rabo de Peixe, or 'Fishtail', on the island's north coast for a sense of the cost of that decline), but fish is still on the menu pretty much anywhere you go in Ponta Delgada. Food's cheap, fresh, hearty and delicious. Save a few squid – sorry, quid, with enormous portions of low-cost octopus at Calcada Do Cais on Rua Dos Mercadores.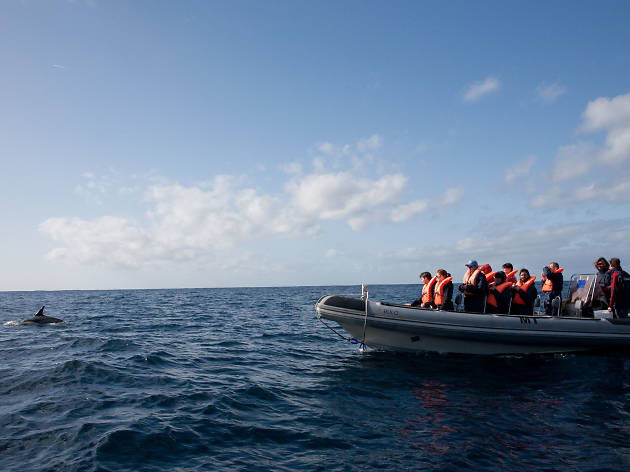 4. And plenty of mammals, too
The Azores is one of the world's largest whale sanctuaries, and the place to spot over 20 species of whales and dolphins, including 30-metre-long blue whales in March. A half day's whale-watching with Futurismo costs €55. Wrap up warm – there's a reason why mid-Atlantic mammals pack a lot of blubber.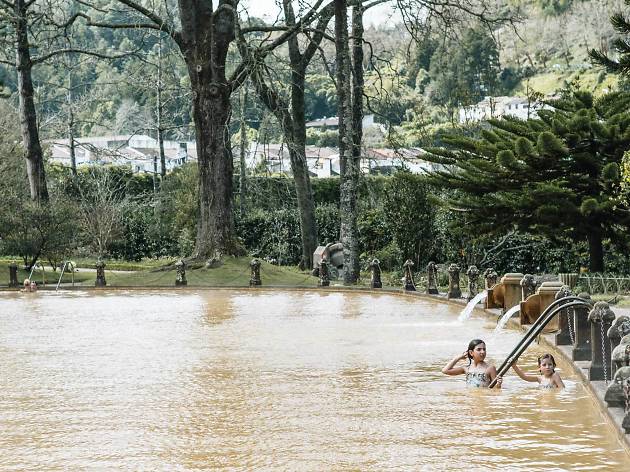 5. You might end up in hot water…
Living on a volcano has its pros and cons. Pro: cheap central heating, thanks to a limitless supply of geothermal energy. Con: the chance you might be swept away by a lava flow. You forget about the cons, however, when you're sat in the steaming geothermal pool of Termas da Ferraria, while ocean waves crash against great buttresses of black coastal rock barely 50 feet away. Just as unmissable are the muddy orange pools found within the Terra Nostra botanical gardens of Furnas, where you can test your limits in some very toasty troughs in the middle of a 200-year-old park.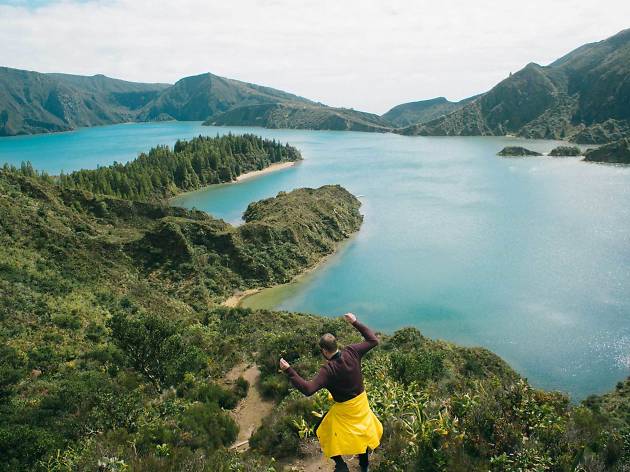 In Ponta Delgada locals brave the wild waters of the Atlantic in just their swimming costumes, but you'll likely need a wetsuit if you're going to join them for a morning dip down at the port. Similarly, the island's lakes – tempting as they might look – are too cold for anything other than a short burst of splashing about while screaming at the top of your lungs. They're all worth visiting for their stunning beauty, however, particularly Lagoa do Fogo (Lake of Fire), which offers an enjoyably steep descent down to the waterline if you've bought your walking boots.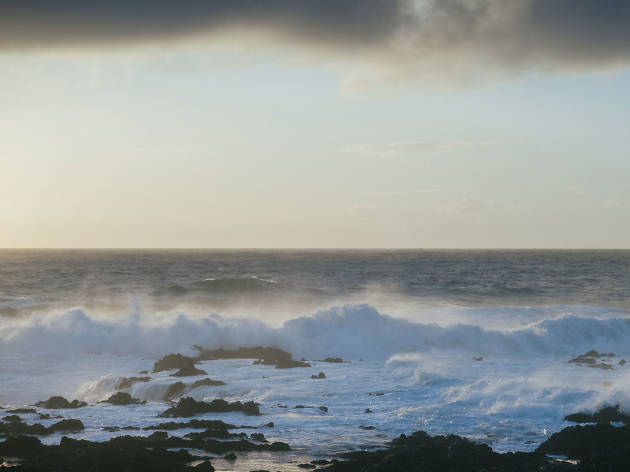 7. There's always something to talk about
Namely, the weather. If you think the Brits have made a national pastime of discussing what's going on overhead, then the Azoreans have developed a science out of the study of their schizophrenic climate. Watching the sun break cover behind the angry clouds of an ocean storm is breathtaking to behold, of course, but you'll find you need a jumper and raincoat, as well as shades and sun cream, for every trip out of your hotel.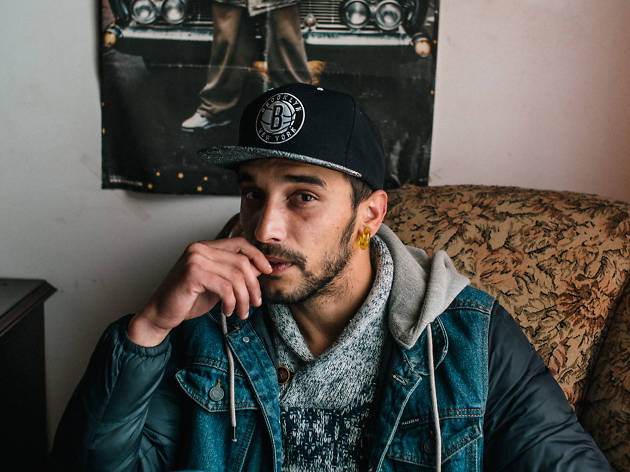 8. You can get into Azorean hip hop…
Ever heard of Swift Triiga? How about Fred Cabral? Thought not. The nascent Azorean rap scene isn't quite New York in the '80s. Out of the strife caused by the collapse of the fishing industry a few, hardy emcees have emerged, however, and are now trying to break into the Portuguese mainstream, with Tremor giving them a much-needed platform. It's hard to get with the zeitgeist when you come from literally the middle of nowhere, but – as if often the case in the Azores – there's something uncannily exciting about these artists, and their deviations from the norm.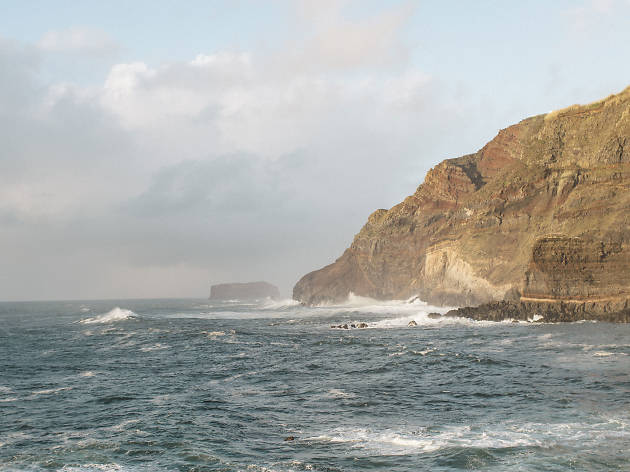 If you do manage to get around Sao Miguel, there are eight other islands to have a peek at, each with their own entertainment. For example, you can go shark-diving on Pico or bull-running on Terceira (or, failing that, a nice walk). Ferries run regularly between the islands during the summer months, while SATA – the Azorean airline – flies between them year-round. Take a few weeks off and get into the swing – the Azorean pace of life is agreeably slow.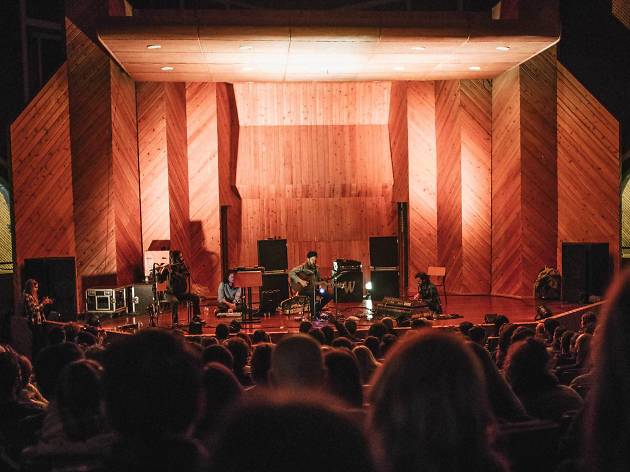 10. Music is shaking things up
Tremor festival lives up to its name. It's a shockwave for sleepy Sao Miguel, bringing excellent artists from overseas – among them Bonnie 'Prince Billy', Julianna Barwick, Suuns and Dan Deacon in 2016 – and putting them in front of crowds of occasionally baffled, but mostly enthralled Azoreans. The programming is experimental, but on an island that's full of surprises that feels just right. And for an outsider Tremor represents a unique combination of enchanting sounds in even more enchanting locations. Make like Columbus – or Dickie Attenborough – and go and discover this lost world.
The 50 best music festivals to visit before you die
From Tomorrowland's day-glo EDM paradise to the annual gathering at Burning Man, the international festival scene has some unforgettable experiences to offer. So whether you want rolling fields, sun-kissed beaches or even a festival where the sun never sets, here are 50 music festivals to visit before you keel over.
Support Time Out
We see you're using an ad-blocker. Ad revenue is Time Out's main source of income. The content you're reading is made by independent, expert local journalists.
Support Time Out directly today and help us champion the people and places which make the city tick. Cheers!
Donate now