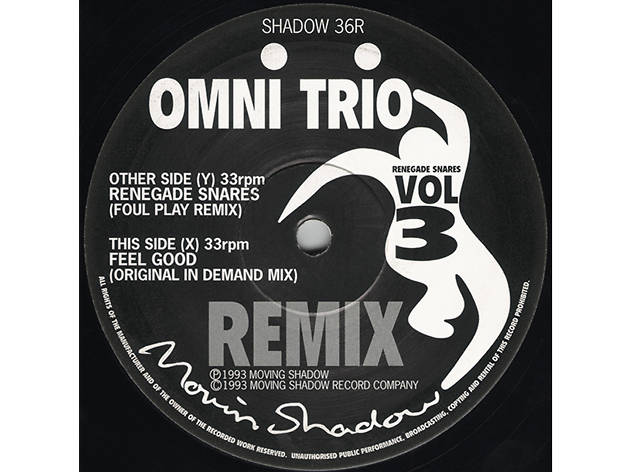 The 20 best jungle tracks ever
Time Out writers and Rinse FM DJs rate the best beats and basslines
We got our Stussy tees on and rewound to the most innovative UK music scene of the early '90s: jungle.
Recommended: The best songs ever
Best jungle tracks
1. 'Maximum Style' – Tom & Jerry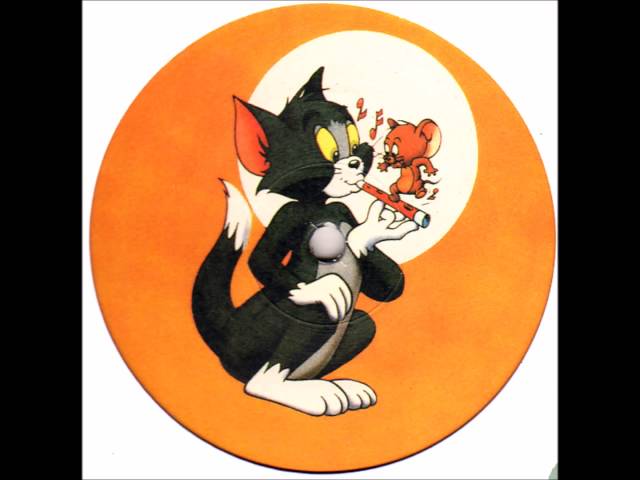 Coming straight out of Dollis Hill in 1994, 4-Hero had already made their mark on the scene with their Reinforced label and 'Parallel Universe' album both engineering sounds at the most innovative end of the scene. But for good time jungle vibes, it's hard to beat this sweet and soulful number released under their Tom & Jerry moniker. Lifting the flute, searing strings and vocal from Maxi Anderson's 1970s classic 'Lover to Lover', this showed the jungle scene's soundsystem lineage stretching all the way back to the '70s and beyond.
2. 'Arsonist' – Urban Shakedown featuring Debo General
'Arsonist' is a typical example of the over-the-top, elastic basslines that Aphrodite (one-half of Urban Shakedown) is famous for. Drawing heavily on reggae production tricks like reverb and filters, the bass, drums and Debo General's vocals all skid, swerve and stutter before exploding into a jump-up classic. Most definitely one for the lighter massive.
3. 'Meditation' – DJ Crystl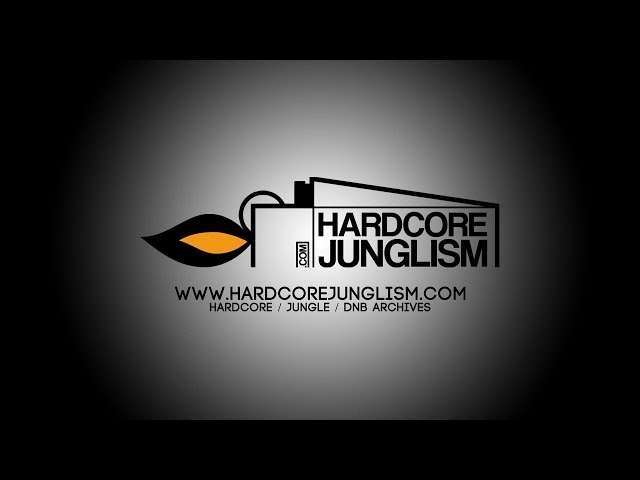 For jungle connoisseurs, DJ Crystl is the equivalent of one of art's Old Masters at work and, like many of art's biggest talents, he's not received the widespread recognition his undeniable talent deserves. 'Meditation' is, in our opinion, his finest moment, combining swirling, hypnotic atmospherics, blisteringly brilliant 'Amen' drum edits and bassbin-blowing bass. While a lot of jungle producers were keen to exploit the commercial potential that came with a ragga-infused sound, Crystl (along with the likes of Photek and Source Direct) helped furrow a different path, taking the genre's production to new levels of excellence along the way.
4. 'Valley of the Shadows' – Origin Unknown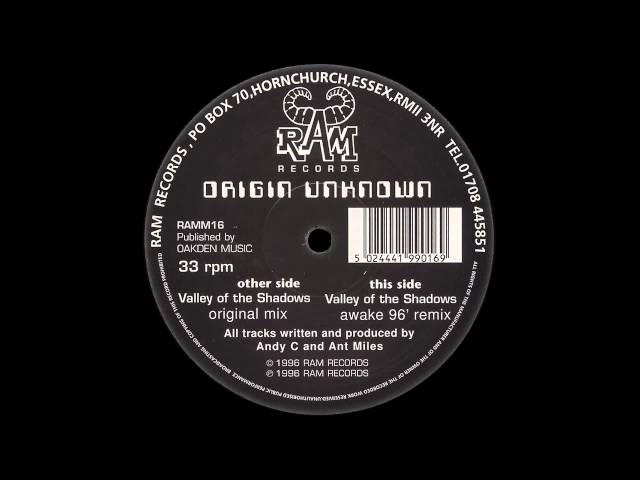 Futuristic as you like, this Andy C and Ant Miles production from 1993 took jungle from its grittier roots and into a brave (and spacey) new world – complete with Neil Armstrong samples and a chiming arpeggio to die for. 'I was in this long dark tunnel' goes the creepy refrain that peppers the track. For many, we're still right there, in that tunnel...
5. 'The Water Margin' – Studio Pressure (Photek)
A key innovator and benchmark setter in the early years of jungle, Photek's productions sounded straight out of the future. Working under his Studio Pressure alias, he combined near-unrivalled technical prowess with a deep sense of percussive rhythm and groove. Tracks like 1995's 'The Water Margin' weren't just incredible to hear on a loud system at a rave, they blew your mind through the headphones of your Walkman (remember them?), wherever you were in the world.
6. 'The Helicopter Tune' – Deep Blue
The rhythm of rotating helicopter blades provides the foundation for a chunky bassline, funk drums (from Blowfly's filthy 'Sesame Street', sample spotters), birdsong and a melody oozing suspense, to unfold. Its metronomic steadiness is hypnotic and makes for a heads down, lose yourself anthem, that stood out all the more for contrasting the dominant jump-up jungle sound of the time.
7. 'Lighter' – Sound of the Future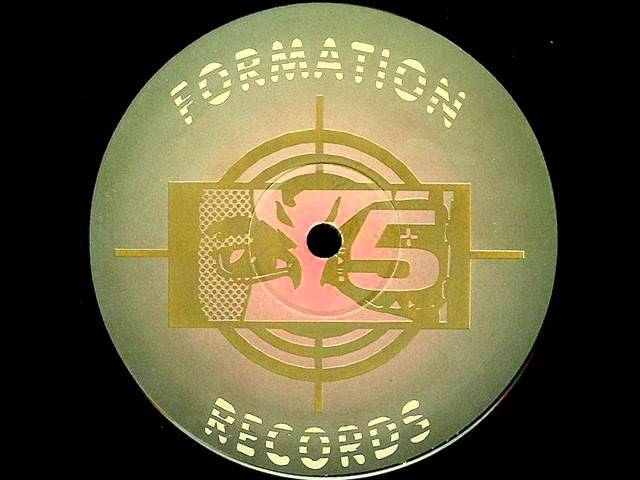 Jungle may have been heavily centred around London in the early days, but it quickly captured imaginations across the UK. In the Midlands, DJ SS's Formation Records played a leading role in its mutation from hardcore rave into jungle. 'The Lighter' is a very early example of its ability to absorb sounds and styles from almost any other type of music. Fusing a sombre, classical-sounding piano melody (from a '70s romantic drama called 'Love Story') with an outrageously energetic collision of bassline and breakbeats to produce a bonafide rave anthem.
8. 'Hitman' – Marvellous Cain
Marvellous Cain's 'Hitman' would probably be cited as an example of aggressive, dark jungle. This, however, ignores Marvellous Cain's cheekiness as he samples Brit-reggae film 'Babylon' ('play that bloody jungle music all night') and Cutty Ranks's anthem 'Limb By Limb' ('limb by limb we gon cut them down') to fashion a ferocious yet playful ragga-jungle roller. Also seek out the killer Dream Team remix.
9. 'Conquering Lion' – Code Red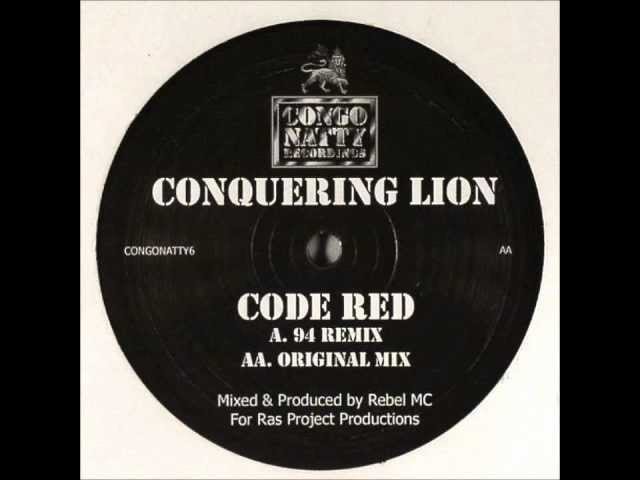 One of the most comprehensive ragga jungle tracks ever made, this much remixed classic from Congo Natty mashes together vocals and basslines from numerous reggae classics so well, it sounds like each was produced specifically for this record. 'Conquering Lion' makes our list for having everything you want from a ragga jungle tune: rewinds, gunshots, relentless patois chatter and, of course, masses of bass and rude-boy swagger.
10. 'Worries in the Dance' – New Blood
The sound of pirate radio stations, jungle raves and Notting Hill Carnival in 1994, 'Worries in the Dance' came out on DJ Ron's London Somet'ing label and contained an early credit for one D. Quamina (DJ Stretch). It might not have sold as many units as, say, Leviticus 'The Burial', but make no mistake about it: for true junglists this is a bonafide classic, with its liberal sprinkling of vocal samples including 'what you gonna do, baby?', 'smoking sensimillia' and 'worries in the dance' transforming it from just another jungle smash into a catchy singalong classic.
11. 'Original Nuttah' – Shy FX feat UK Apache
'Original Nuttah' is arguably the original jungle anthem. From the opening, haunting horns and UK Apache's hollering in patois and cockney, it's instantly recognisable and builds before unleashing a maelstrom of breathless ragga-chat, sing-jaying, ferocious drums and a humming b-line. Also features Apache's killer line: 'me badder than the bad boy Darth Vader'.
12. 'Dread Bass' – Dead Dred
The clue's in the title – 'Dread Bass' (from the Midlands-based camp who released a shedload of jungle classics on their own Back 2 Basics label) was a game-changer in terms of sub-bass manipulation: here was a bassline deeper, darker and more warped than any before. Add in gunshots, military drums, a trippy intro and a ravey vocal ('the burning light') and you have a thrilling, impeccably arranged, dancefloor destroyer.
13. 'Fire' (Urban Shakedown remix) – Prizna and Demolition Man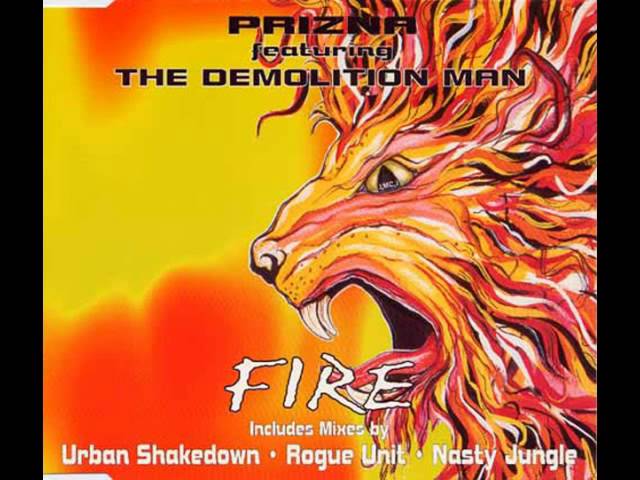 Jungle's magpie tendencies allowed it to take inspiration (and samples) from wherever it wanted, and it was always particularly light-fingered when borrowing from the ragga scene. But not all of the lyrics on jungle tracks were sampled – east London-born Demolition Man returned from building a name for himself in Jamaica to drop a clarion call ('now big up all the jungle raver') all over 'Fire' – a tune so hot it turned dancefloors into riotous sweatpits quicker than you could holler 'hey-hey-hey!' A DJ's dream: The Urban Shakedown remix of 'Fire' is ALWAYS guaranteed a rewind.
14. 'Terrorist' – Renegade
It should be a movie title: 'When Amen met Reese'. This pivotal 1994 banger saw jungle fall head over heels for the growling, bum-rumbling baseline from Kevin 'Reese' Saunderson's house number 'Just Want Another Chance'. Retweaked and pitch-shifted by Renegade (aka Ray 'uncle of Joy Orbison' Keith), that totemic bass sound soared when layered under some Amen beats, a squelchy acid synth and an iconic piano riff that's made ravers hands raise up like Roger Moore's eyebrows ever since.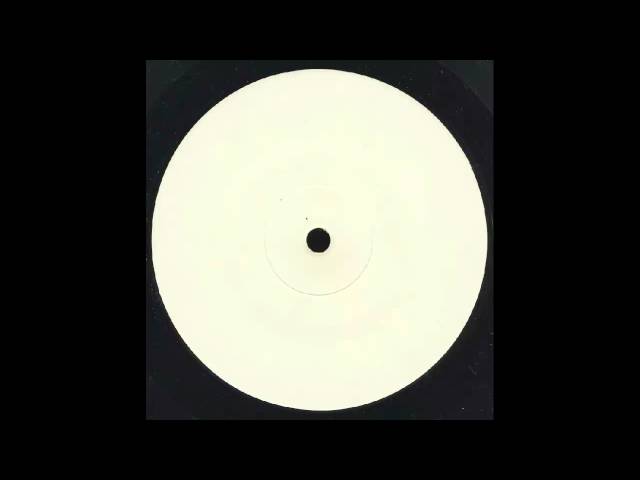 A storming slice of ragga jungle from 1995, 'RIP' was one of the movement's most recognisable anthems, thanks to its eponymous lead vocal taken from an obscure Saxon soundclash recording. More than just a wicked sample, 'RIP' shows off producer Remarc's remarkable talent for breakbeat science; chopping, reversing and stretching classic break after break in a way that still wows today.
16. 'The Angels Fell' – Dillinja
Dillinja's influence on the evolution of the jungle – and later drum & bass – throughout the 1990s can never been overstated. This list could be full of tunes by the south Londoner ('Sovereign Melody' and the remix of 'You Don't Know' were oh-so close to making it), but faced with choosing only one, it had to be 'Angels Fell'. Beautifully brutal and eerily cinematic, this sonic masterpiece found a fitting home on Goldie's Metalheadz way back in 1995.
17. 'Terminator' – Goldie
Trying to explain Goldie to future generations is a monstrous headfuck waiting to happen to any maturing junglist. Yes, he was a Bond villain, 'Eastenders' actor and 'Strictly Come Dancing' contestant. But my god, he gave the world so much more. 'Terminator' remains his greatest gift to dance music – a frontier record in the evolution of hardcore and breakbeat that can still shake and shock in equal measure.
18. 'Renegade Snares' (Foul Play remix) – Omni Trio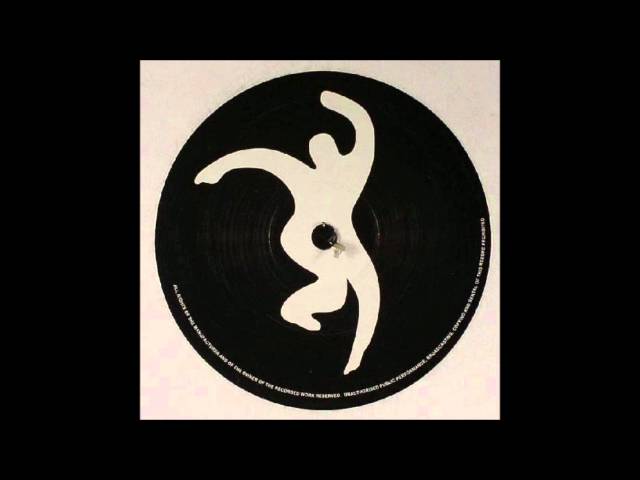 There were a lot of renegades knocking around in the jungle scene, but not many that were as sublime as this one. Foul Play and Omni Trio were outstanding producers in their own right, and on 'Renegade Snares', Foul Play took the blueprint laid down by their Moving Shadow label cohorts and turned it into something even more powerful – shifting the original's euphoric piano breakdown further in to the track, adding crystal-clear drum patterns and the now instantly recognisable 'take me up' female vocal, before unleashing a booming sub bass that blew speakers the world over.
If jungle was the heavyweight champion of dance music in the early-to-mid-90s, then the drop in Splash's 'Babylon' was the equivalent of a knockout blow from Muhammad Ali. A favourite at jungle raves like Roast and AWOL, it takes one and half minutes before that drop, but once heard, it's never forgotten. Add in an iconic sample from 70s reggae movie 'Rockers' ('all of the yout' shall witness the day Babylon shall fall!'), demented dub sirens, spliced and diced 'Amen' pressure and a pounding bass and you have a recipe for dancefloor carnage. Somehow, even the suspect sample of a dog barking even works. As MC GQ would say, 'Oh. My. Gosh'.
20. 'Atlantis (I Need You)' LTJ Bukem remix – Apollo Two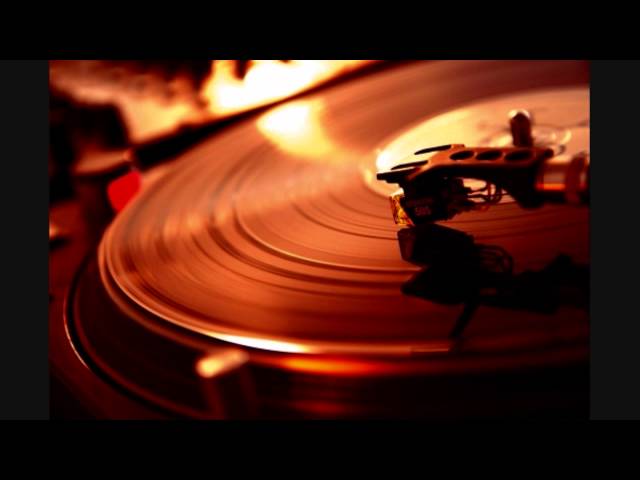 A track so deep it's been known to make even the most militant of junglists shed a tear on the dancefloor, and a groove so powerful it has been the inspiration behind countless life-long infatuations with music, LTJ Bukem's finest moment actually started off as a house track he helped engineer during an early-90s studio session (it's the A-side on the hard-to-find original 12"). Praise the jungle gods for serendipity. LTJ, left alone late at night, decided to craft the samples he'd been working on into the then nascent jungle template.

It's a lesson in less-is-more: the opening lush harp and a simple female vocal could be a dreamlike sequence out of 'Jason and the Argonauts', before it switches into one of the most spine-tingling breakdowns of all time, where alien bleeps (sampled from a Reel By Real techno track) are looped alongside an 'I want you, I need you' female vocal. The introduction of thundering 'Amen' drums and a seismic sub bass show jungle at its best; the roughness of beats and bass contrast beautifully with the smoothness of the samples and chords. And then, it just rolls and rolls.

Fast forward to 2014 and 'Atlantis' still makes the hairs on your arm stand to attention and sends shivers shooting through your body. Not just a jungle classic, 'Atlantis' is one of the all-time greats of any dance music genre.
Support Time Out
We see you're using an ad-blocker. Ad revenue is Time Out's main source of income. The content you're reading is made by independent, expert local journalists.
Support Time Out directly today and help us champion the people and places which make the city tick. Cheers!
Donate now