The 20 best one-hit wonders
The best songs by artists who never troubled the music charts again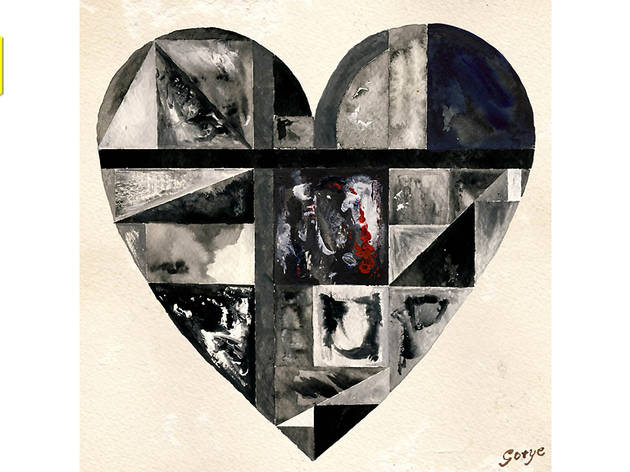 1/20
Gotye – 'Somebody That I Used to Know' Thirteen million copies sold, Number One in 25 countries, over half a billion YouTube views: that's quite a sizeable win for a Belgian-born singer-songwriter who was previously unknown outside Australia. We also find it kind of reassuring, because 'Somebody That I Used to Know' is one of the classiest, subtlest, least Pitbull-esque mega-hits of our age. Gotye himself says he takes 'a sort of perverse pleasure' in being a one-hit wonder. So, just for once, everyone's happy. James Manning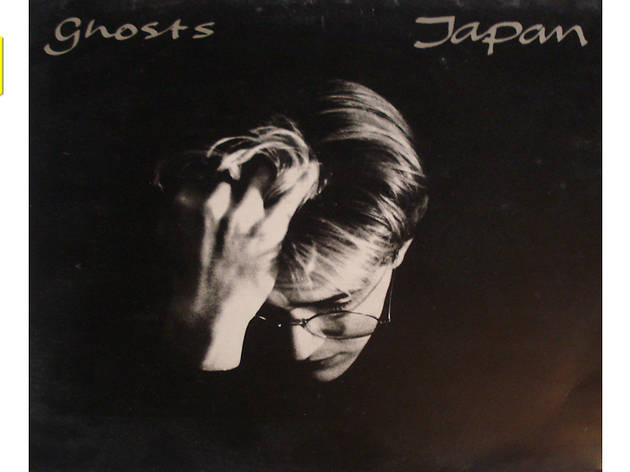 2/20
Japan – 'Ghosts' The superb and underrated Japan are still the only good band ever to come out of Catford. Most of their classy new wave singles failed to chart, but the delicate, introspective and perfectly titled 'Ghosts' somehow hit Number Five in 1981. Unsurprisingly, it didn't point the way to gazillion-selling success – not for Japan, anyway. The Catford boys broke up and their sound was quickly and brazenly ripped off by Duran Duran, who used it to fund their interest in fine wine and yachts. James Manning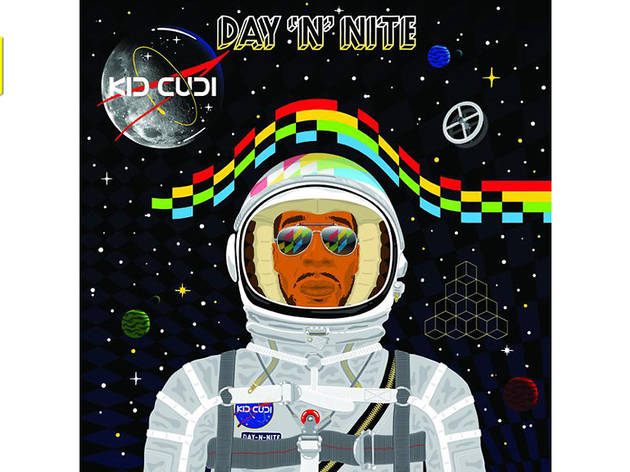 3/20
Kid Cudi – 'Day 'N' Nite' Although this Ohioan MC is still working away in the rap scene – despite threatening retirement in 2009 – only one song comes to mind when you hear the name Kid Cudi. His loner stoner track 'Day 'N' Nite' was picked up by Kanye West's GOOD label and subsequently went twice platinum, which ain't bad for a kid who moved to the big city with nothing but $500 and a dream. Danielle Goldstein​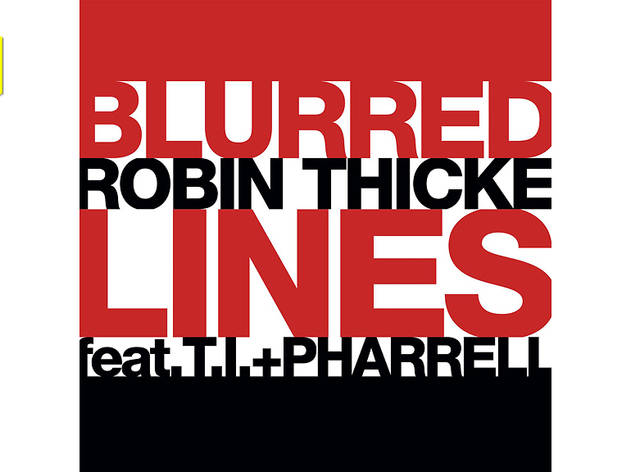 4/20
Robin Thicke – 'Blurred Lines' 'Robin Thicke, a one-hit wonder? Hasn't he been around for ages? Surely he must have had at least one successful song other than "Blurred Lines"?' We hear you – but the answer is, pretty much, no. The R&B lech once known simply as Thicke had only scraped into the US Top 20 once, before his Marvin Gaye-influenced, Pharrell-assisted macho manifesto went Number One across the world. And based on the pisspoor performance of his follow-up album 'Paula', it looks like throbbin' Robin won't be hanging any more platinum discs in his downstairs loo for the foreseeable. Catchy tune, though! James Manning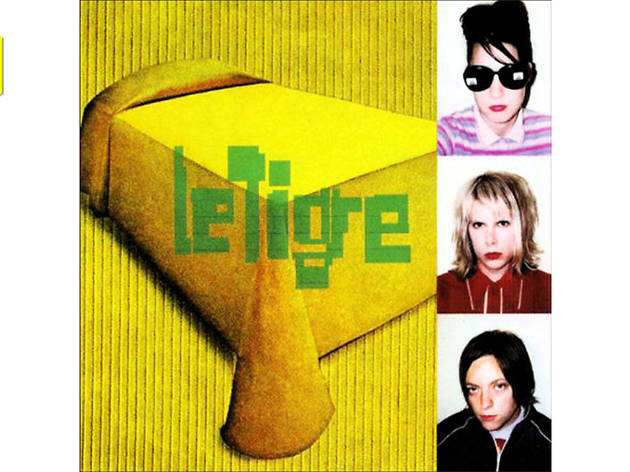 5/20
Le Tigre – 'Deceptacon' Feminist punk icon Kathleen Hanna doesn't seem like the type to care about commercial success, which is good: 'Deceptacon', the first song on the first album by her electroclash band Le Tigre, was never a hit per se. But it's had a surprising afterlife, appearing in films and becoming an unlikely anthem for extreme sports enthusiasts. It's also still unusual to go to an indie disco in any major city around the world and not hear it. Why? We'd like to think it's the combative lyrics, but it's probably the chant-along 'Who took the bomp?' bit. Depoliticised, but still damn good. James Manning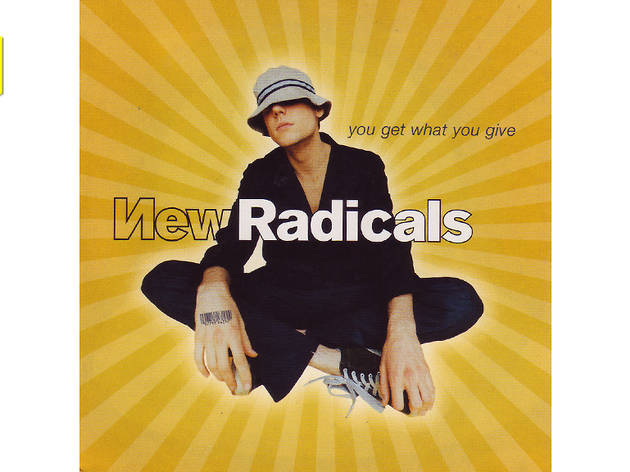 6/20
New Radicals – 'You Get What You Give' In 1998 New Radicals frontman Greg Alexander pulled on his bucket hat and stuck it to 'The Man' through song. The LA alt-rockers' power-pop hit clogged the airwaves and even garnered praise from legendary musicians, such as Joni Mitchell. Since then Alexander has gone underground and now writes bangers for other artists, including the Grammy-winning 'Game of Love' for Santana and even 'Murder on the Dancefloor' for Sophie Ellis-Bextor. Danielle Goldstein​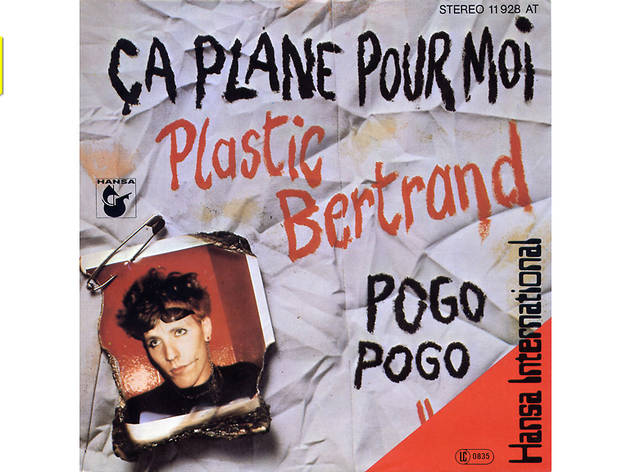 7/20
Plastic Bertrand – 'Ça Plane Pour Moi' There's a pretty convoluted story behind this pop-punk stomper: it was supposed to be a piss-take, it was recorded in an hour, and it wasn't even sung by old PB – that's actually his producer delivering a rapidfire stream of Franglais nonsense. But that's all needless detail. The only things that really matter are a) that 'Whoo-hoo-hoo'-hook and b) the fact that literally no-one looks cool while dancing to this song, making 'Ça Plane' one of pop's most democratic floor-fillers. James Manning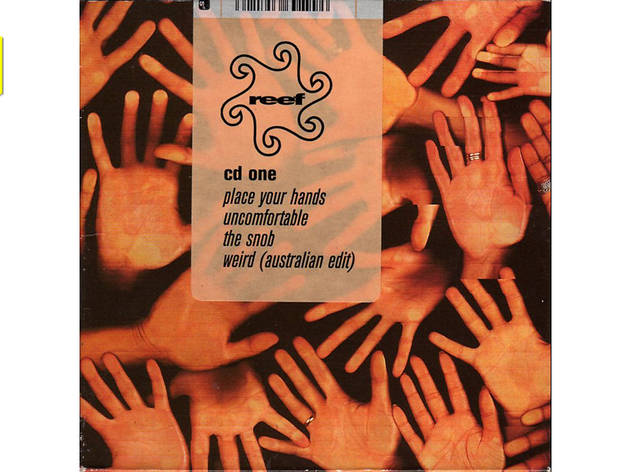 8/20
Reef – 'Place Your Hands' Since November 2012, the @PlaceYourHands Twitter account has been tracking weekly sales of this funky hit from '96. That's how we know that several hundred people still download it every single week. Half of those people are probably wedding DJs (you'd be pushed to find one who doesn't have this locked into their set), but even so that's a lot of people waking up in 2014 thinking: 'I've finally worked out what's missing from my life, and it's "Place Your Hands" by Reef.' James Manning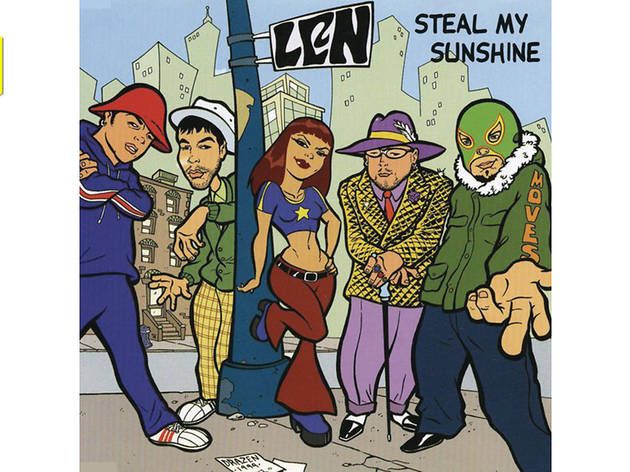 9/20
Len – 'Steal My Sunshine' This bunch of Canucks may have six albums' worth of songs to their name, but only one made it big: the cloyingly peppy, beach-bum single 'Steal My Sunshine', which rides a loop from disco classic 'More More More' by Andrea True Connection. The video features the brother-sister duo blowing their $100,000 budget on a party so lavish that they broke a lift while trying to cart all their booze up to their hotel room. Party on, dudes! Danielle Goldstein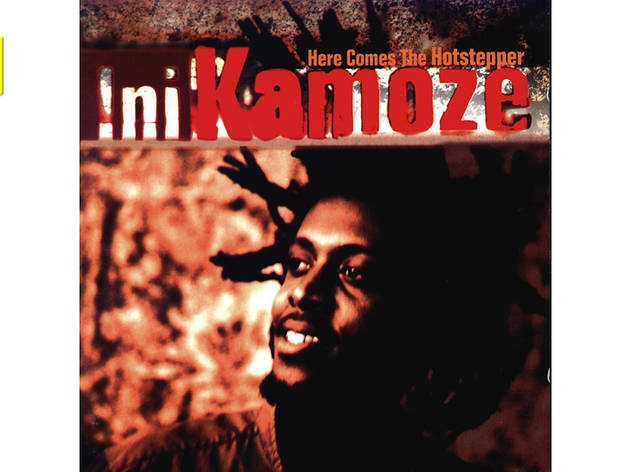 10/20
Ini Kamoze – 'Here Comes the Hotstepper' He's the lyrical gangster we know and love, thanks to the most infectious reggae/hip hop crossover hit of the mid-'90s. It was the Jamaican rapper's first and only single to hit Number One in the US, but the song's still making waves. In 2012 the track was rejigged by German MC Fitti to become 'Here Comes the WhatsApper', followed a year later by French DJ Yuksek, who made a disco-house remix of it for an Evian ad. How refreshing. Danielle Goldstein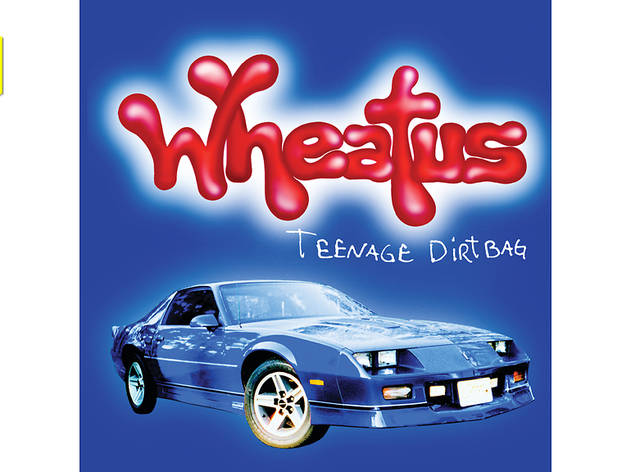 11/20
Wheatus – 'Teenage Dirtbag' With a classic nerd-gets-the-girl lyric and an appearance in the video by that guy from 'American Pie', this is a perfect hunk of late-'90s/early-noughties high school cheese – which explains its ongoing popularity at student nights on both sides of the Atlantic. Wheatus technically had a follow-up hit in the UK with an atrocious cover of Erasure's 'A Little Respect', but we're going to ignore that and just celebrate the good times. Sing it back: 'I've got two tickets to Iron Maiden, baby…' James Manning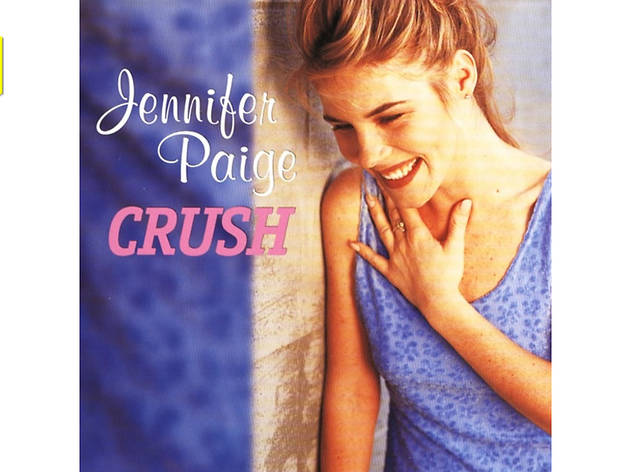 12/20
Jennifer Paige – 'Crush' JP had already been chasing musical success for almost two decades when she recorded this as her debut single. It was a Number One in six countries, sold well over a million copies and seared its chorus into the cortex of anyone who switched on a radio. Alas, like most crushes, it didn't last: Jen never managed to follow up on the breathy brilliance of her first hit. But we'll always have that hazy summer of '98 to remember her by. James Manning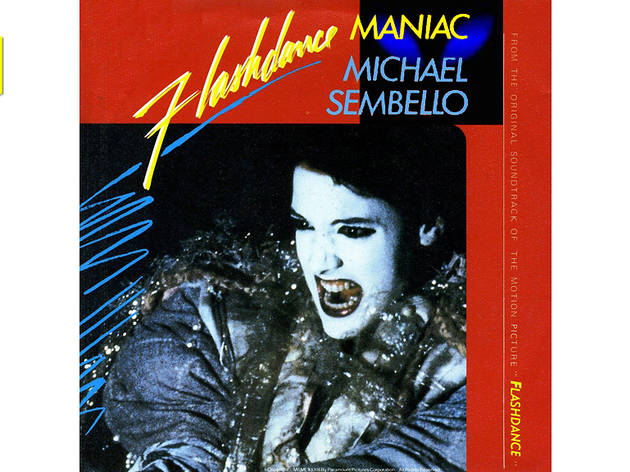 13/20
Michael Sembello – 'Maniac' Besides his 1983 masterstroke 'Maniac', which was used in the film 'Flashdance', Michael Sembello has been playing it cool. The Philly songwriter, who began his career in Stevie Wonder's band aged 17, went behind the scenes to write for megastars: Michael Jackson, Diana Ross and Chaka Khan to name a few. But ultimately, 'Maniac' will forever be tethered to the image of Jennifer Beals writhing around in next to nothing at all. Danielle Goldstein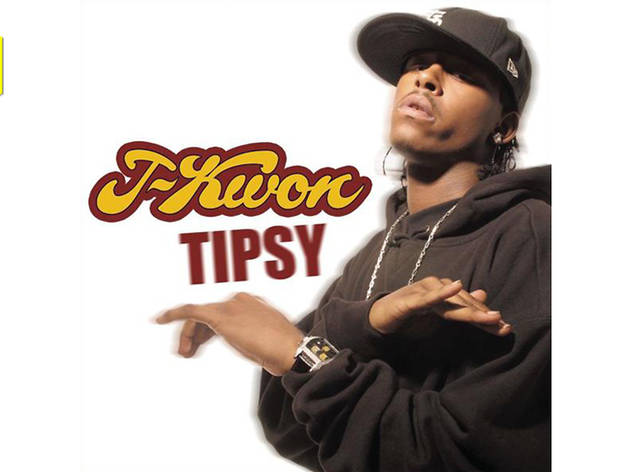 14/20
J-Kwon – 'Tipsy' How to have an amazing party: 1. Mix up six buckets of vodka and orange, 2. Invite your crew, 3. Hit 'play' on Jerrell C Jones's low-riding ode to getting juiced, and 4. Watch the dancefloor explode. Young J-Kwon never followed through on the success of 'Tipsy', but his influence still looms large: Kanye even namechecked him as an influence on the 'super low-bit' sound of 'Yeezus'. Time for a comeback, perhaps? James Manning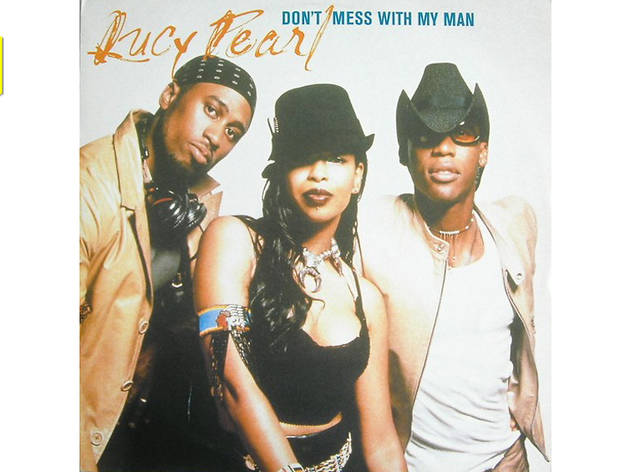 15/20
Lucy Pearl – 'Don't Mess With My Man' Lucy Pearl: not a woman, but a short-lived supergroup comprising En Vogue's Dawn Robinson, Raphael Saadiq from Tony! Toni! Toné! and 'Tribe DJ Ali Shaheed Muhammed. The trio kicked off the noughties in feisty R&B style with this second single, which had a slew of ladies defending their men in the UK where 'Don't Mess With My Man' went Top 20, but on the group's home turf it didn't even make the Billboard Hot 100. Danielle Goldstein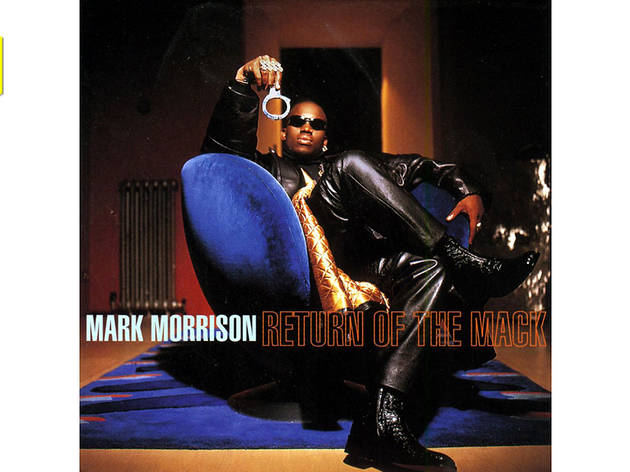 16/20
Mark Morrison – 'Return of the Mack' If there's one thing Mark Morrison despises, it's a liar and a cheat. He said as much in his platinum-selling R&B crooner 'Return of the Mack'. Unless that liar and cheat is himself, apparently: besides being a one-hit wonder, the German-English singer is best known for his convictions, including armed robbery, paying a lookalike to do his community service and brawling over a missing medallion. Naughty, naughty. Danielle Goldstein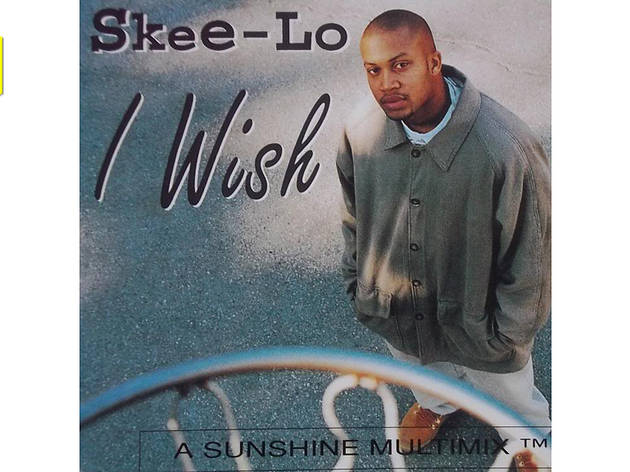 17/20
Skee-Lo – 'I Wish' Fine girl? Check! '64 Impala? Probably. Grow 13 inches in height? Okay, so Skee-Lo didn't tick everything off his 1995 wish list, but apparently he was happy regardless, because five months after his debut single dropped the Chicago-born rapper retired. Skee-Lo attempted a couple of comebacks, but nothing surpassed the sunny hooks of his glorious hit. Danielle Goldstein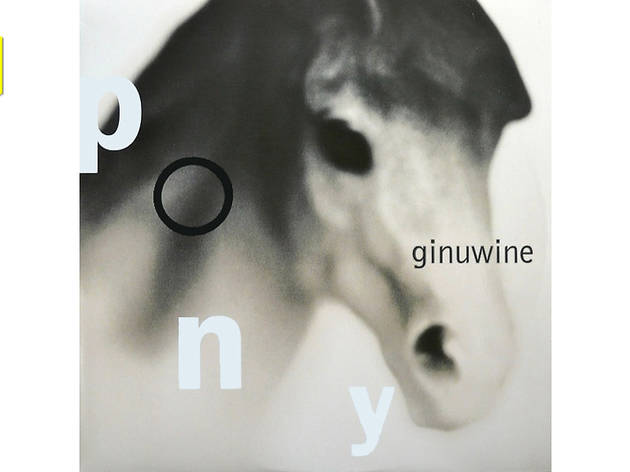 18/20
Ginuwine – 'Pony' Ninety-six was a particularly horny time for a young bachelor unfortunately christened Elgin Baylor Lumpkin – better known as Texan wooer Ginuwine. With testosterone levels off the chart, he hooked up with then-emerging production don Timbaland to forge filthy bass lines with overtly sexual metaphors to lure the ladies. So successful were the rumblings of 'Pony' that 16 years on, Barbadian megastar Rihanna interpreted the lyrics for her single 'Jump'. Danielle Goldstein​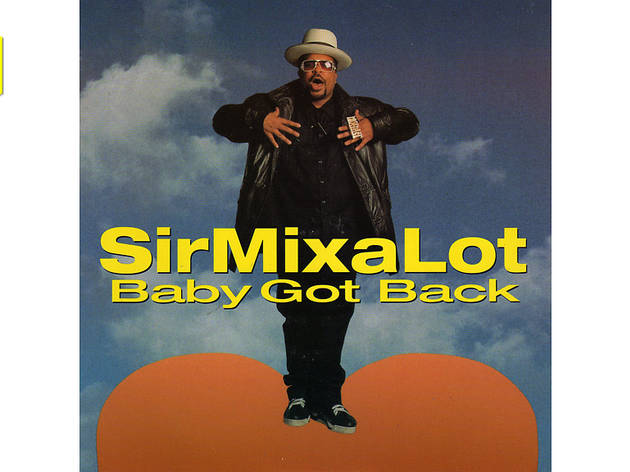 19/20
Sir Mix-A-Lot – 'Baby Got Back' When Sir Mix (Anthony Ray to his ma) popped onto TV screens, preaching about big butts atop a pert peach, people were shocked. MTV banned the video, but it was too late. The twerk-perfect track was seared into music lovers' memories everywhere and became the second biggest selling song of 1992. 'Baby Got Back' may have been resurrected by Nicky Minaj on 'Anaconda', but if you ask us, Mix-A-Lot is still the don. Just watch the passion he inspired when he performed the song with an orchestra. Yes, really. Danielle Goldstein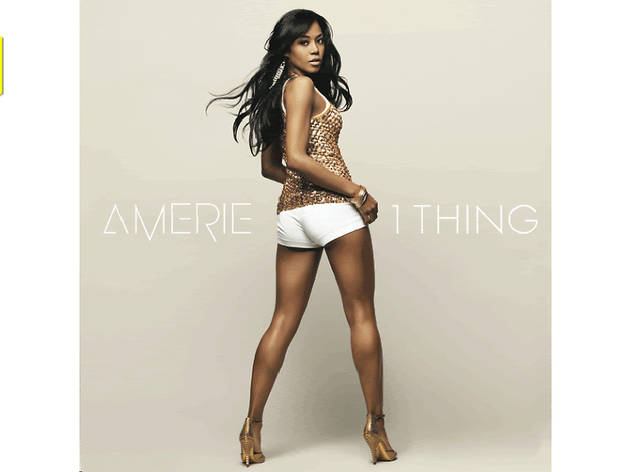 20/20
Amerie – '1 Thing' Dancefloors are the ultimate democracies. We all get one vote, and we cast that vote, rather flamboyantly, with our feet. Since its 2005 release, dancers have re-elected '1 Thing' as commander-in-chief of floor fillers time and time again. Thanks to a sample of mighty New Orleans funk kings The Meters, the song rides a livewire groove over which Amerie roars out a tale of begrudging longing for a beau. Despite releasing six albums in total, Amerie would never have another hit. This doesn't bother us in the slightest: if you're only going to be known for one thing, we say: let it be '1 Thing'. Oliver Keens​

For some artists, a single hit song is enough. Some of the best songs in history have been one-offs, with their creators tasting the Top 40 then disappearing forever – but living on through one glorious hit. We've rounded up 20 of the best songs that, for one reason or another, never had successful sequels. Crank up the volume, listen well, and think about what might have been.
Snap up exclusive discounts in London
Time Out's handpicked deals — hurry, they won't be around for long...