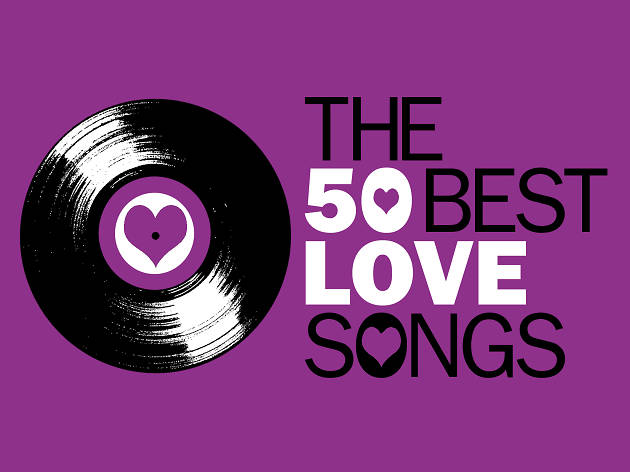 The 50 best love songs
Snuggle up with someone special and listen to our pick of the best love songs ever recorded
Writing a decent love song, as Natasha Bedingfield explains on signature hit 'These Words', is a damn tricky business. It's just too easy to slip into cliché and/or cheese, but if you over-think it, your tune can end up cool and aloof. These 50 love songs walk the tightrope perfectly to offer a cutely-wrapped package of infectious, heart-swelling emotion. They're classics, but if you fancy a bit of sour to go with your sweet, check out our list of the best break-up songs and the best sad songs, too.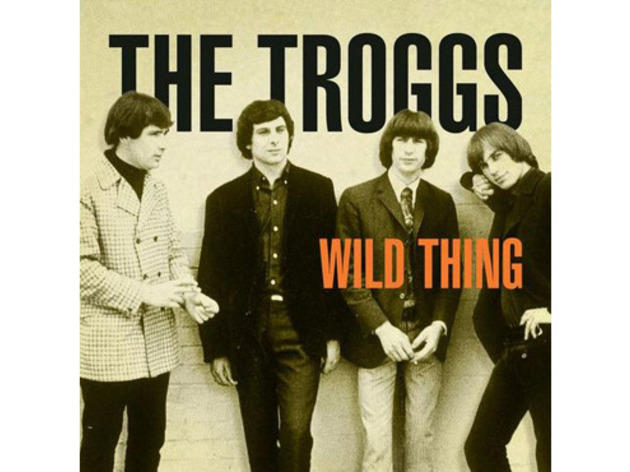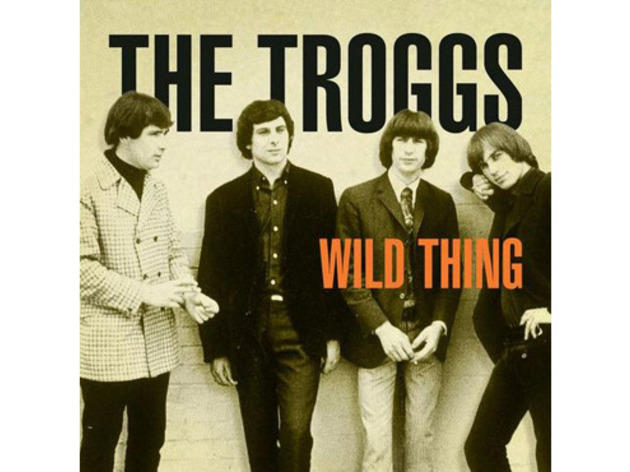 50. 'Wild Thing' – The Troggs
Written by songwriter Chip Taylor and originally recorded by The Wild Ones in 1965, 'Wild Thing' finally made it to No. 1 on the Billboard Hot 100 in July of 1966 when covered by English band The Troggs. It's a love song for anyone with a weakness for party girls, bad boys, rebels without a cause, and um, ocarinas. Because nothing says 'I think I love you' like an ocarina solo. Kate Wertheimer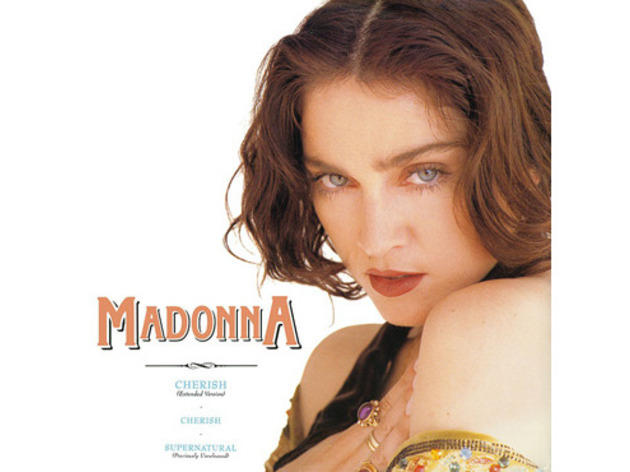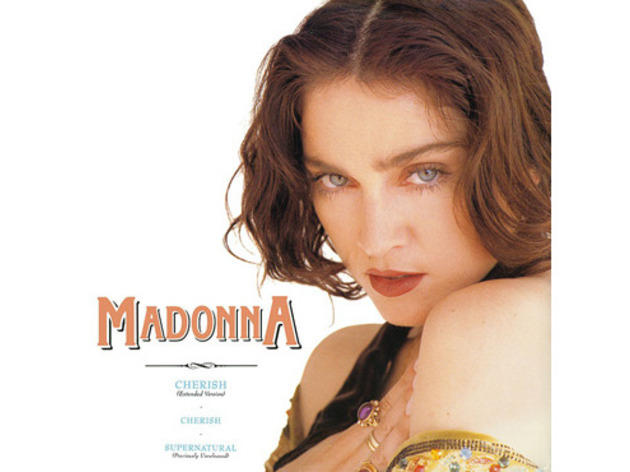 Madonna's best-known songs are pop landmarks: it's difficult to imagine a world without 'Like a Prayer', Vogue', 'Like a Virgin', 'Holiday' and 'Ray of Light'. But the Queen of Pop is so often celebrated for being cleverly provocative and a tireless boundary-pusher that it's easy to forget she's also a fantastic pop songwriter. This ever-so-slightly underrated 1989 single is a case in point. "Romeo and Juliet, they never felt this way I bet," she swoons over an impossibly cute and infectious update of the '60s girl-group sound. It's enough to warm the cockles of even the staunchest misanthrope. Nick Levine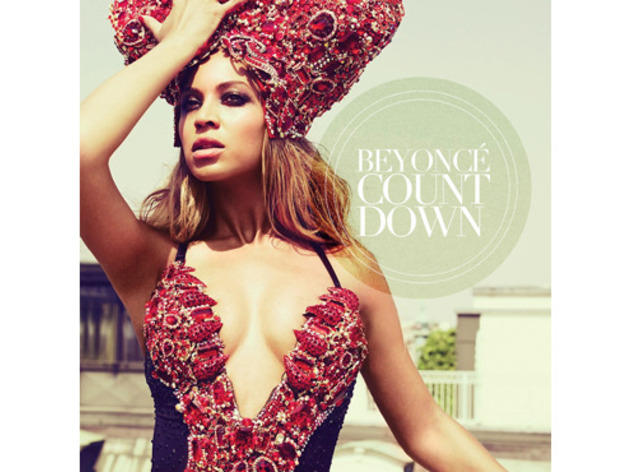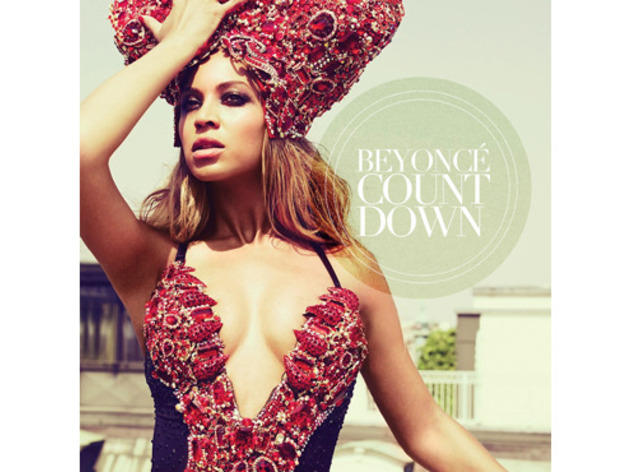 48. 'Countdown' – Beyoncé
There was debate over the merits of this 2011 track versus those of Queen Bey's first chart topper, 'Crazy in Love'. But it's a no brainer. 'Crazy' is not love, it's the first blush. It's a crush, and the music, accordingly, is giddy and one-dimensional. But 'Countdown'? That's some real shit. It's 'Crazy in Love' years later, after the domesticity, after you stop bothering to close the bathroom door. And the tune, the arrangement, is complex, fluttering and diving, able to create a rush from routine. This is the one that will make Blue Ivy weep ages from now. Brent DiCrescenzo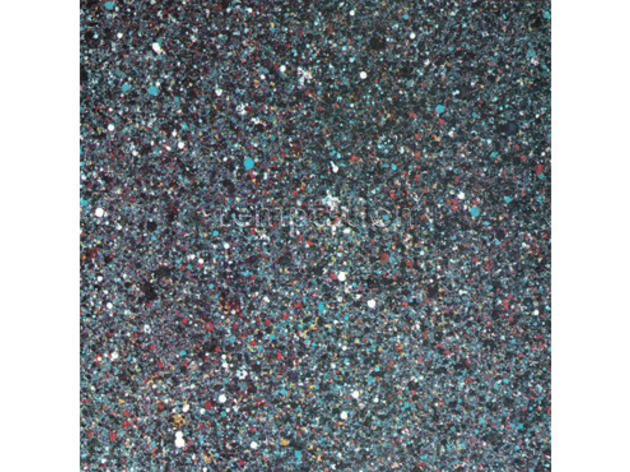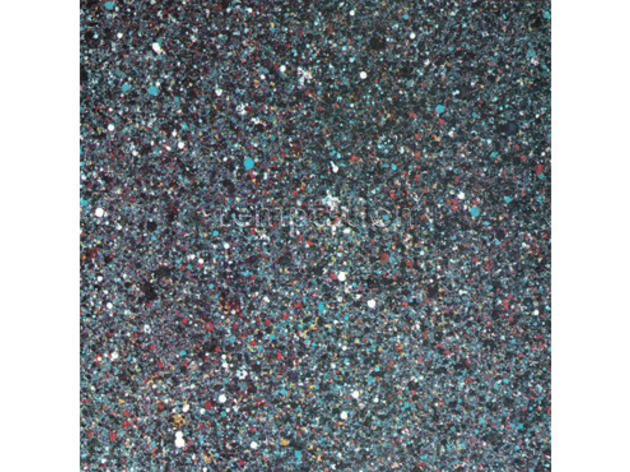 47. 'Temptation' – New Order
Kelly Macdonald sits on Ewan McGregor's bed, cooing, 'Oh, you've got green eyes, oh, you've got blue eyes, oh, you've got grey eyes,' as he sweats through cold turkey hallucinations. Can't hear this refrain without thinking of that scene in 'Trainspotting'. Bernard Sumner's daffy lyrical abstractions often stumbled upon genius, as he does here. 'Temptation' encapsulates being too pissed-off to notice or remember anything but some lovely person's irises. It is the inarticulate poetry of clubbing adolescents. Or, an ode to David Bowie. Either way, nailed it. Brent DiCrescenzo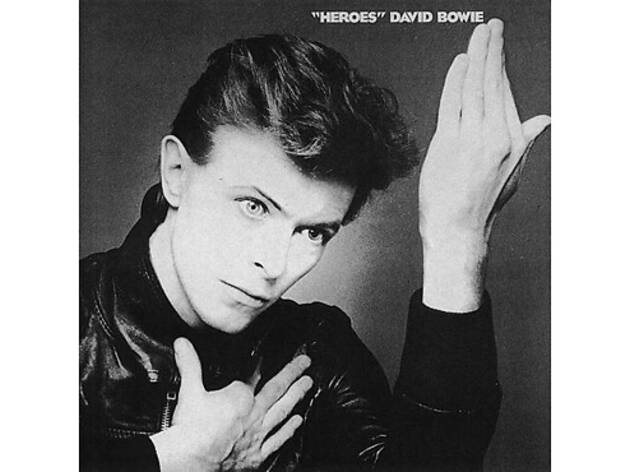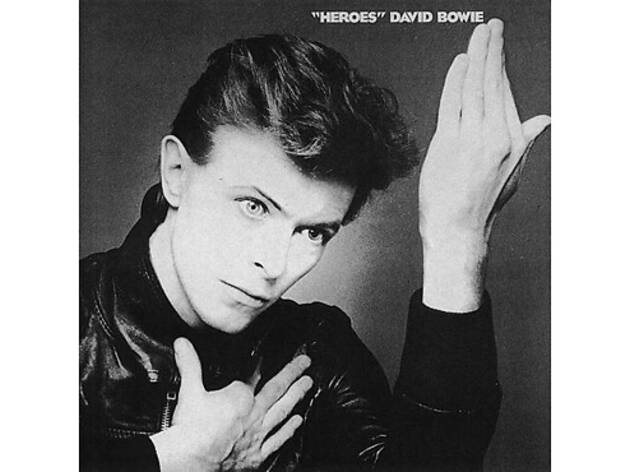 46. 'Heroes' – David Bowie
Ronald Reagan gets all the credit. In 1987, he stood at the Brandenburg Gate and demanded 'Tear down this wall!' Thing is, the first metaphorical sledgehammer was swung into the Wall ten years prior, with this title track off Bowie's only true Berlin album. Two lovers kiss by the graffiti and razor wire. Bowie, dreaming of escape so hard he wishes to be a porpoise, wails against a romantic wall of sound. Some songs are about being in love. This krautrock cannonball is testimony to the awesome, world-shaking power of love itself. Brent DiCrescenzo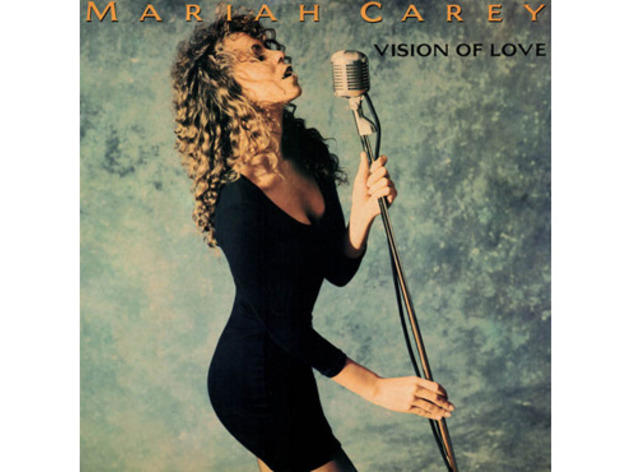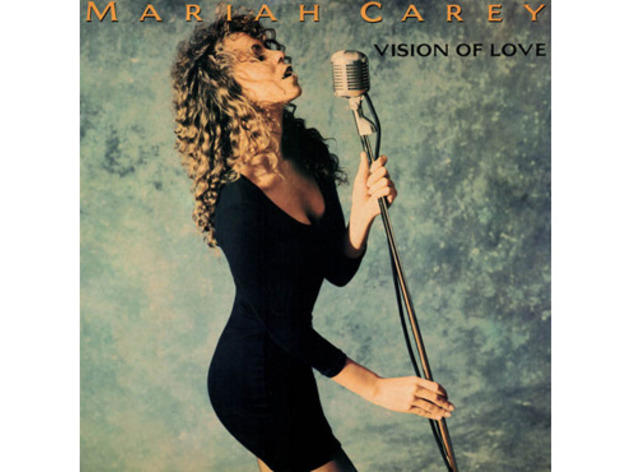 45. 'Vision of Love' – Mariah Carey
Though we could have put many a Mimi song on this list, her 1990 smash single made the cut for its classically-Carey assurance that come what may, love will triumph. Plus, the slow-dance-ready ballad basically launched American Idol-type melismatic singing, and stars like Beyoncé and Christina Aguilera cite the track as a key influence – so we basically have the diva to thank for Mrs. Carter's 'Drunk in Love', too. Marley Lynch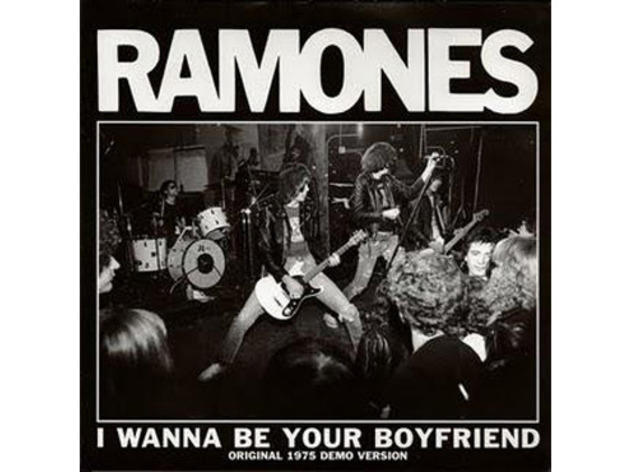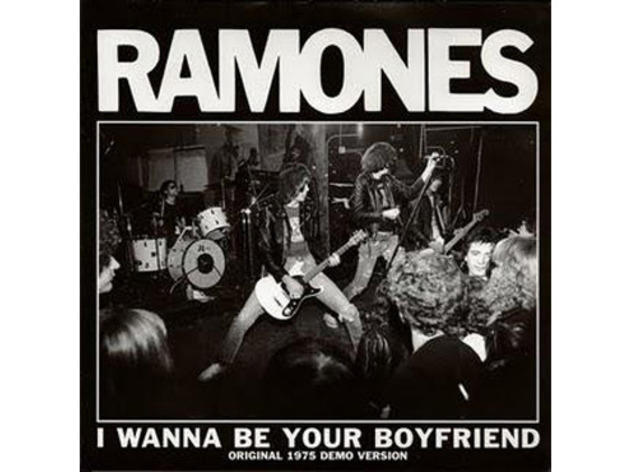 44. 'I Wanna Be Your Boyfriend' – Ramones
'Do you love me babe? What do you say?' Romance, Ramones-style, isn't an especially complicated thing. Joey Ramone & Co. don't want to know if you want to get married, and they're not interested in overwrought gestures of love. They simply want to know if the girl in question does, in fact, want to be paired up – and the tune's simplicity is why it's so affecting. Amy Plitt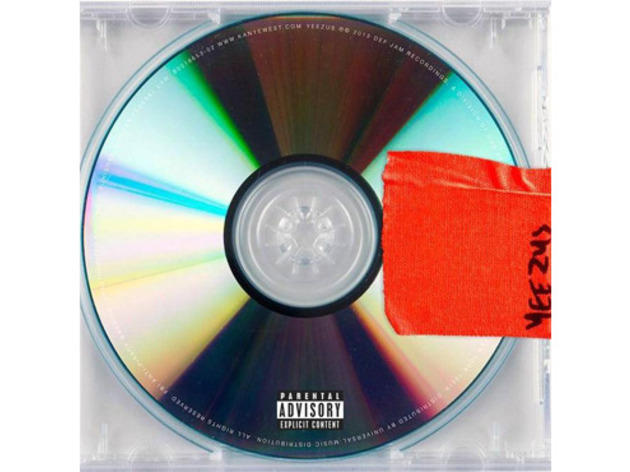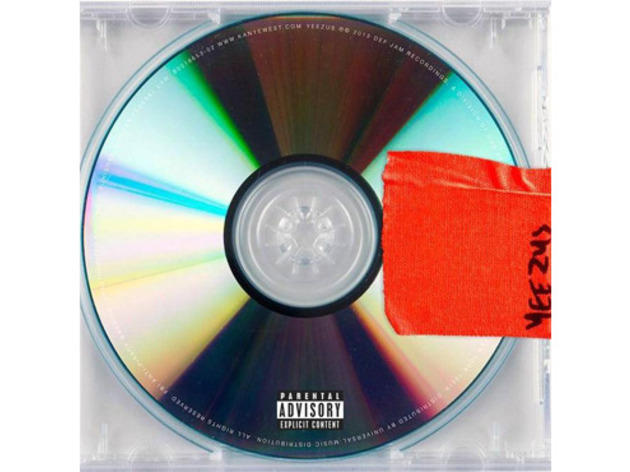 43. 'Bound 2' – Kanye West
We know what you're thinking: 'Nothing says "true love" like a tacky music video and the lyric '"Step back, can't get spunk on the mink".' Well, bear with us, because 'Bound 2' – Kanye's tribute to Kim Kardashian – is one of the most heartwarming love songs of the last decade. Brilliantly honest and plain-spoken ('Okay, I don't remember where we first met'), it rejects romantic clichés to paint an intimate picture of Ye and Kim's relationship. Punning on the world 'bound', it addresses both the nagging fear and the thrill of commitment. And despite the very NSFW bits in the lyrics, the line that really sticks in your head is about fierce romantic devotion: 'One good girl is worth a thousand bitches.' Amen, K. James Manning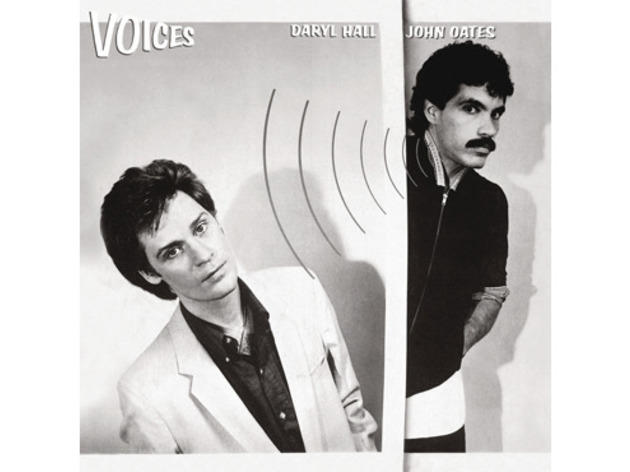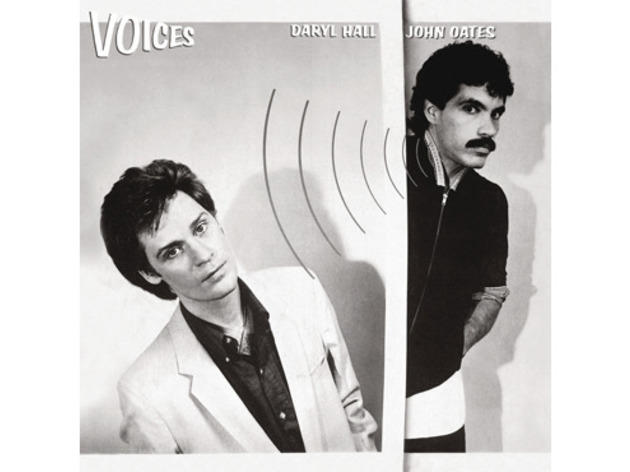 42. 'You Make My Dreams' – Hall & Oates
When you and your boo are newly in love and your idiot happiness is annoying the crap out of all your friends, this 1981 single from 'Voices' is the soundtrack to your lives. '(500) Days of Summer' pretty much hit the nail on the head with this one – enjoy it while it lasts, lovebirds. Kate Wertheimer
Moody indie types need love too, y'know. Downbeat as it is, 'Angels' doesn't so much tug at your heartstrings as threaten to yank your entire cardiac system right out of your chest. All with just a few quavering guitar notes, sparse drums and Romy Madley Croft's ever-ghostly vocals. In fact, the only thing about this song not steeped in beauty is the fact that it was used as Vodafone's hold music. It says a lot that even when you're silently raging about your phone bill, you still can't help but melt a little inside when you hear that voice revealing its love for you. Tristan Parker


See numbers 40-31
40. 'You and Me Song' – The Wannadies
Known for soundtracking the ultimate tragic love story (the climax to a dramatic 'Coronation Street' plot, obvs. Oh, and Baz Luhrmann's 'Romeo + Juliet'), this doe-eyed indie-pop jaunt from '90s indie-rockers The Wannadies sums up carefree, naïve, young romance scruffily and brilliantly. The fuzzy guitar blasts and unashamedly silly 'Ba, ba baaa' chorus stir up that familiar feeling – sure, it's not actually love if you stop and think about it, but for now neither of you give a shit, and that's what makes it so fun. Tristan Parker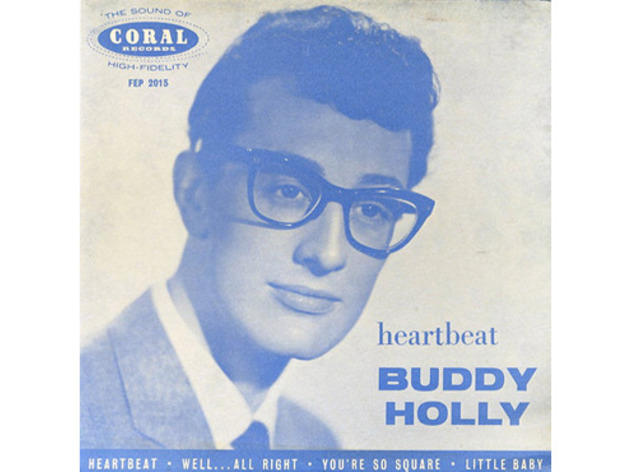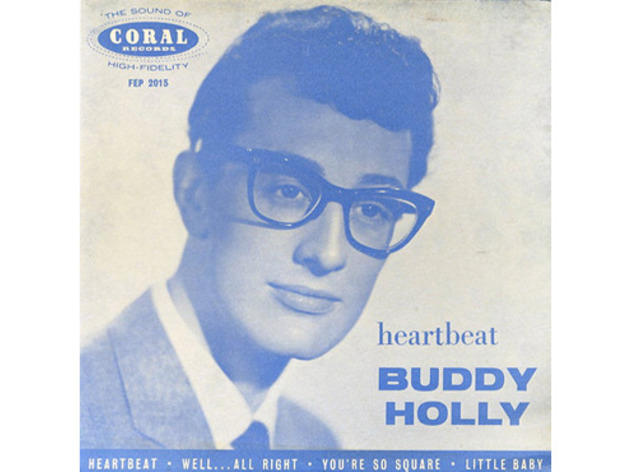 39. 'Heartbeat' – Buddy Holly
Buddy Holly is the king of lil' love ditties, and 1958's two-minute 'Heartbeat' (the last single to be released during his lifetime) is one of his sweetest, illustrating that well-known, might-vomit feeling that comes along with new love. We'll cut him a break for 'piddle dee pat' because heartbeat sounds are hard, and it was the '50s. Kate Wertheimer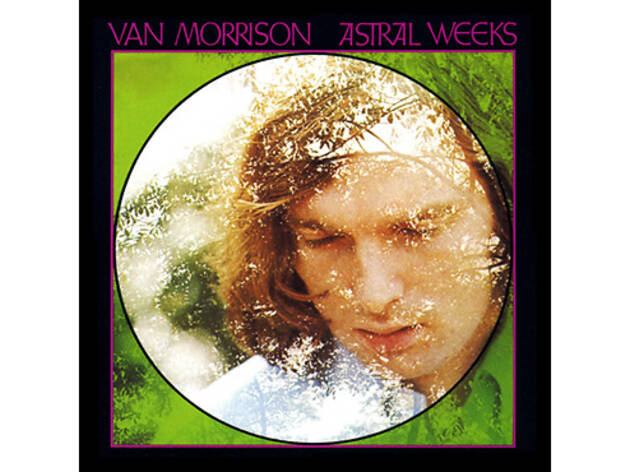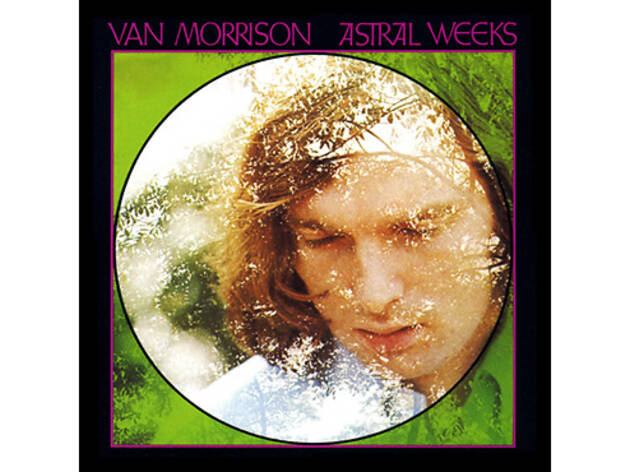 38. 'Sweet Thing' – Van Morrison
The Irish belter famously commemorated first love in 'Brown Eyed Girl' and summed up hippie-style soul communion on 'Into the Mystic', but he never captured the ecstasy of romance better than on 1968's 'Astral Weeks'. On 'Sweet Thing', he starts off in the troubadour zone and quickly propels himself to full-on speaking-in-tongues wordspew. Riding the song's tumbling waltz rhythm, he pours out half-coherent proclamations ('I'm dynamite, and I don't know why') and blissful babble, climaxing with a triumphant 'Sugar baby!' at the 4:03 mark. If love is a drug, then Van was on a heavy dose here. Hank Shteamer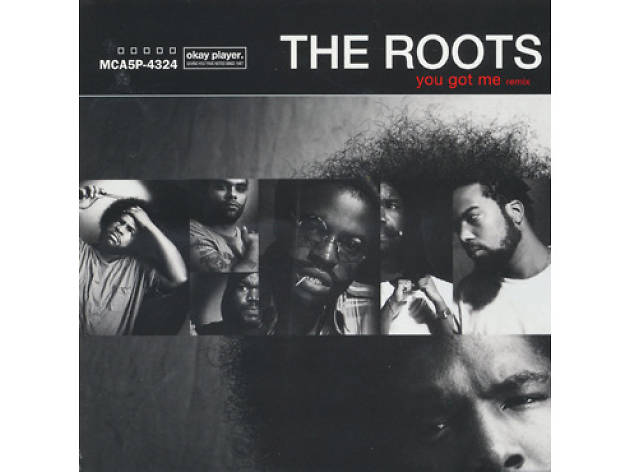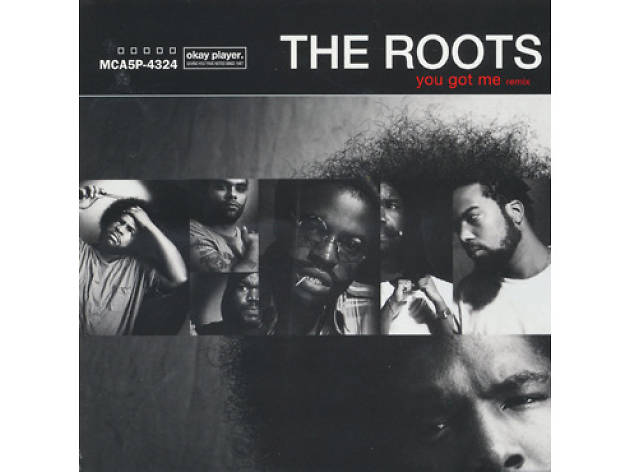 37. 'You Got Me' – The Roots
Fidelity is the name of the game in this 1999 Grammy-winner from Philly's favourite hip hop sons. A globetrotting musician and a film student meet. Cute, but what happens when he goes back on tour and she starts drawing the attention of famous athletes? The dreaded long distance relationship has been known to decimate many a couple, but not this time. Our steadfast heroine assures her boo that his paranoia is unfounded and, no matter what, 'You got me.' Sounds like a keeper! Michael Chen
36. 'This is Love' – PJ Harvey
Love is rarely the smiley, clean-cut ride projected by Jennifer Aniston rom-coms, and PJ Harvey's scuzzy blues-rock statement reflects this perfectly. The gritty guitar riffs and Harvey's impassioned growls don't hide the fact that she's in love, but they do reflect her bewilderment at this odd, blissful sensation when everything else in life is rubbish: 'I can't believe that the axis turns on suffering when you taste so good', she snarls. This is the love you found after drinking five snakebite and blacks and moshing yourself silly at a sweaty gig. Tristan Parker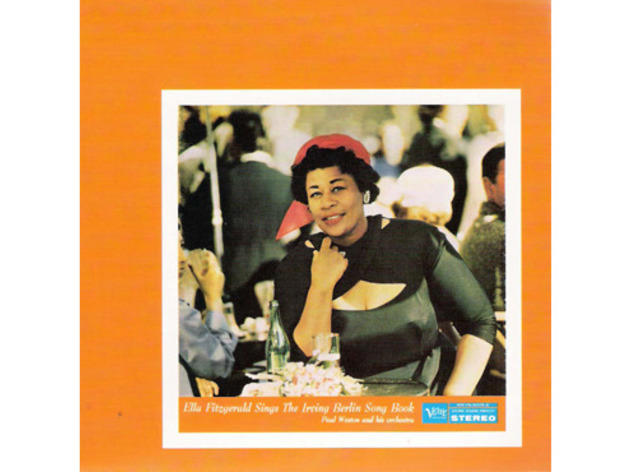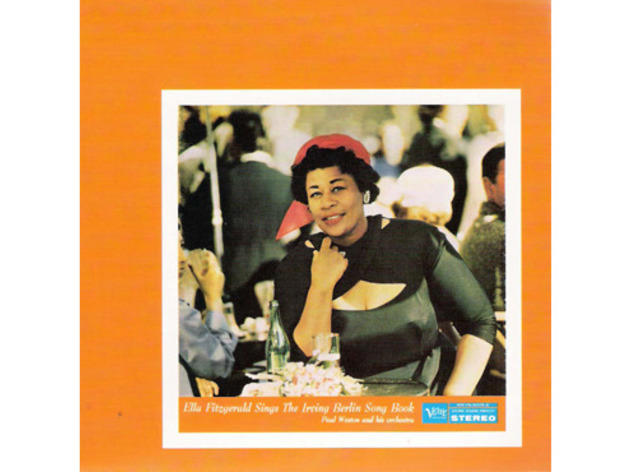 35. 'Cheek to Cheek' – Ella Fitzgerald
Untroubled by the darker themes that complicate so many love songs, Irving Berlin's 1935 classic – written for Fred Astaire to woo Ginger Rogers with, as they dance in the movie 'Top Hat' – is a pure expression of romantic bliss. 'Heaven, I'm in heaven / And my heart beats so that I can hardly speak': When Ella Fitzgerald sings these lines on her 1958 album of Berlin standards, with a confident and good-natured swing of total contentment, you can't help joining her in the clouds. Adam Feldman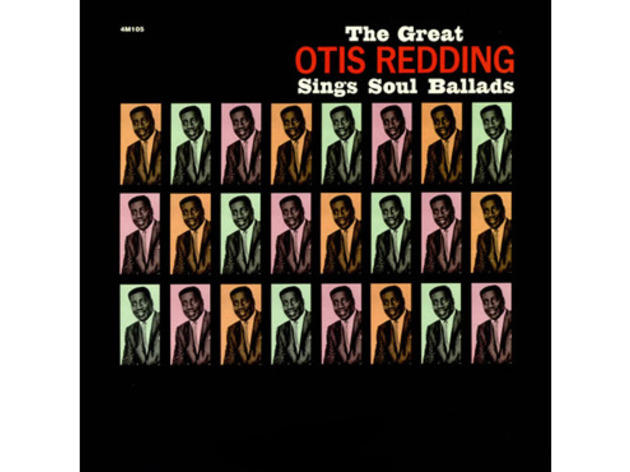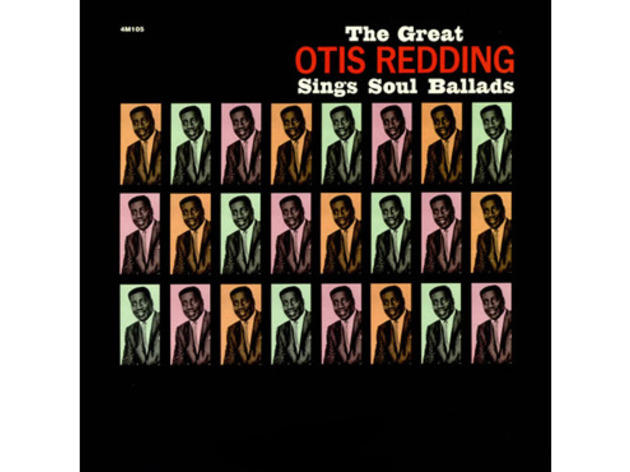 34. 'That's How Strong My Love Is' – Otis Redding
Otis, you slay us. We're hard-pressed to think of an artist who croons the good, bad and ugly of love as heartbreakingly well, and this 1965 cover (of O.V. Wright's '64 original) is no exception. The lyrics are so comforting, so reassuring – especially when sung with Redding's signature soul – that it makes us feel adored just to hear them on the stereo. Kate Wertheimer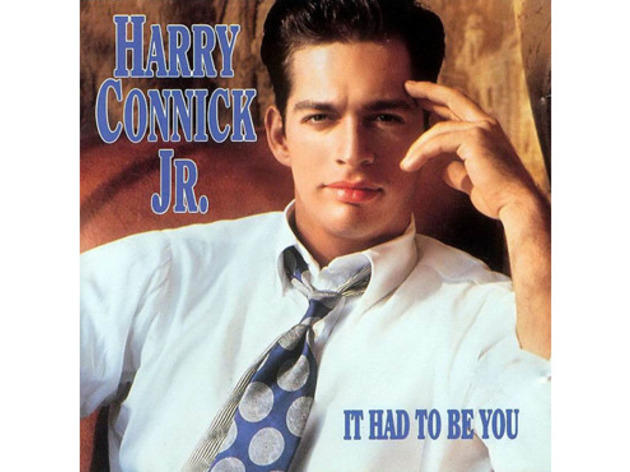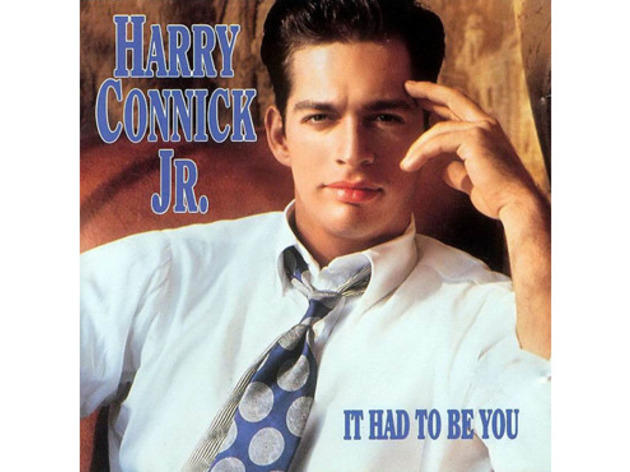 33. 'It Had to Be You' – Harry Connick Jr.
Flirtatiously wry in its acceptance of the singer's perfectly imperfect match ('For all your faults I love you still'), this 1924 Tin Pan Alley ditty has been a Hollywood staple for generations, from 'Casablanca' to 'Annie Hall'. For many modern listeners, though, it is indelibly linked to 1989 rom-com 'When Harry Met Sally...', a movie that perfectly captures its sense of romantic inevitability. Harry Connick Jr. recorded the soundtrack when aged just 21, with a mix of youthful freshness and retro finesse that made him an instant star. Adam Feldman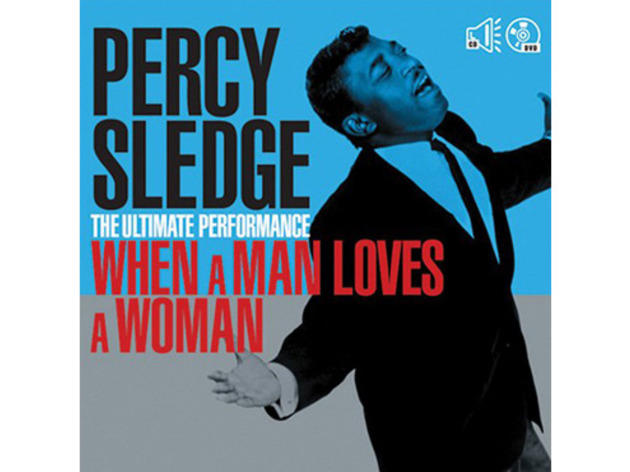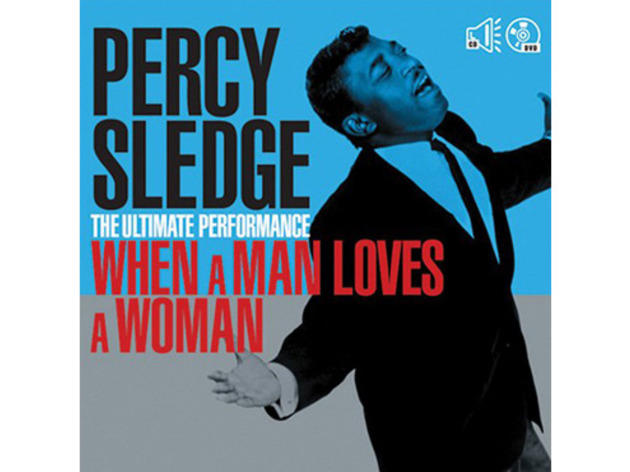 32. 'When a Man Loves a Woman' – Percy Sledge
Percy Sledge's R&B (and wedding-soundtrack) staple might be one of the most romantic sounding songs of all time, but the 1966 hit's lyrics basically boil down to this: Love fucks everything up – your judgment, your pride, your friendships, your bank account, the roof over your head. It can be a powerful, fickle bitch, in other words. Oh, also: When you're under its spell, it's the absolute greatest thing in the world. Tim Lowery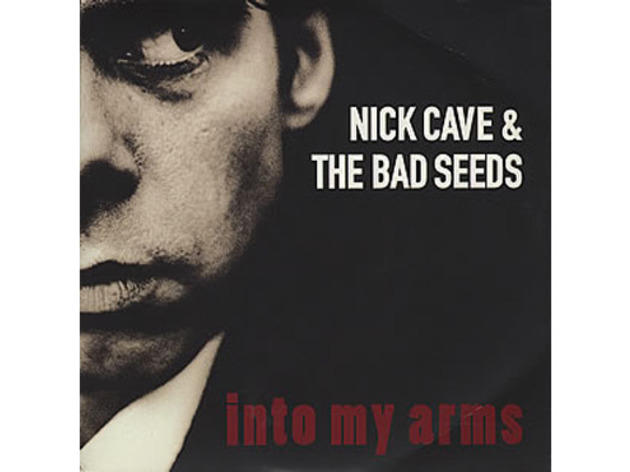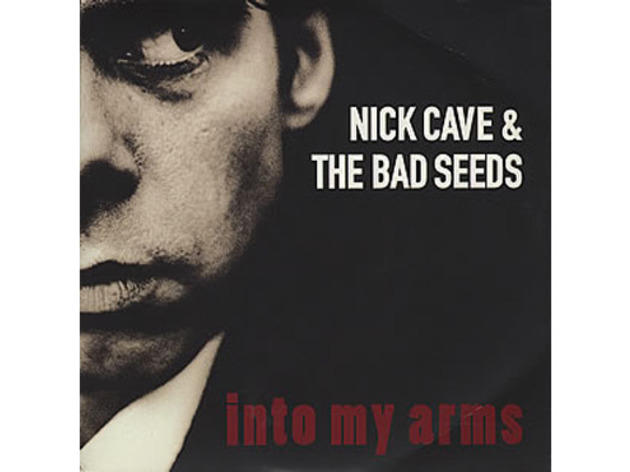 31. 'Into My Arms' – Nick Cave and The Bad Seeds
'I don't believe in an interventionist God', sings Nick Cave in one of the greatest and most awkward first lines in a love song, 'But I know, darlin', that you do.' Taken from 1997's 'The Boatman's Call', 'Into My Arms' stands head and shoulders above so many songs of devotion because it feels thoroughly honest; a negotiation of a down-to-earth worldview with the celestial stirrings of the heart. Cave lists the things he can't put faith in, and then acknowledges simply, 'But I believe in love, and I know darlin', that you do too.' Sophie Harris
See numbers 30-21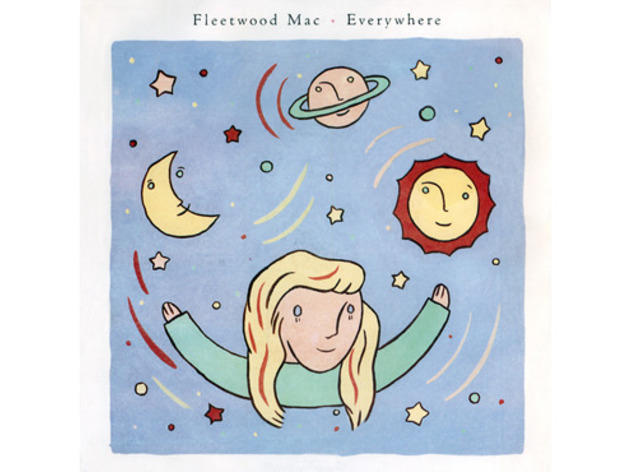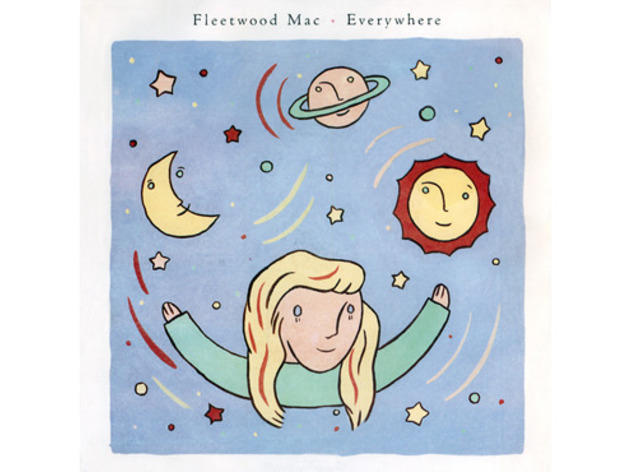 30. 'Everywhere' – Fleetwood Mac
Stevie Nicks is a true rock star and Lindsay Buckingham a musical genius, but Christine McVie has long felt like Fleetwood Mac's secret weapon. The reserved Englishwoman (who rejoined the band in 2014 following a 16-year hiatus) has a gift for writing effortlessly elegant and deceptively simple pop-rock songs that burrow deep into your brain. Really, does anything sum up the way love feels better than "I wanna be with you everywhere". It may have been appropriated recently by a dancing shetland pony, but 'Everywhere' is a love song absolutely anyone can fall for. Nick Levine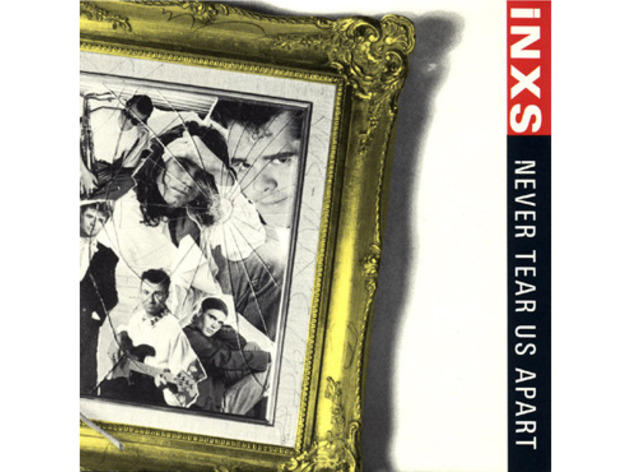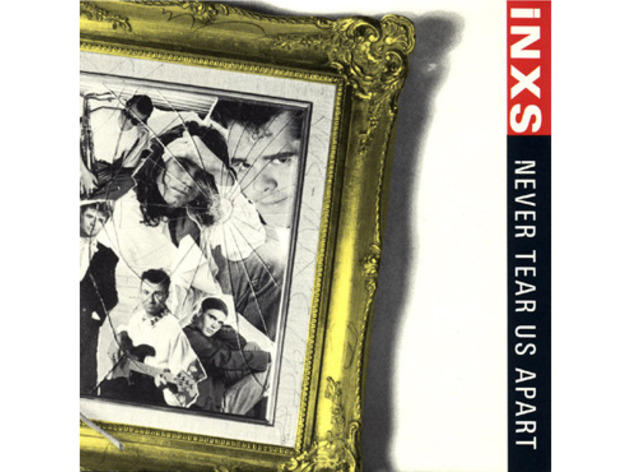 29. 'Never Tear Us Apart' – INXS
We all have those moments when our lives play out like the season finale of a gripping TV drama. You're in a shop or maybe a café, and the object of your affections enters the frame. Time slows down, all other noises fade out. You exchange glances. Your heart's aflutter. The synthesised strings kick in (it was 1987, after all). And Michael Hutchence starts to sing: 'I was standing… You were there… Two worlds collided… And they could never, ever, tear us apart –' And then that pause. Michael Chen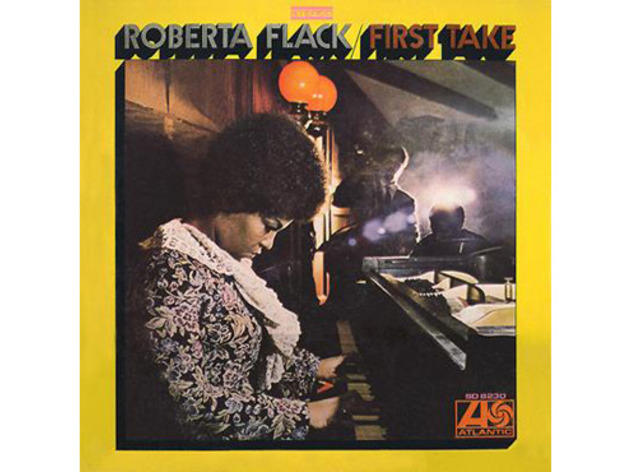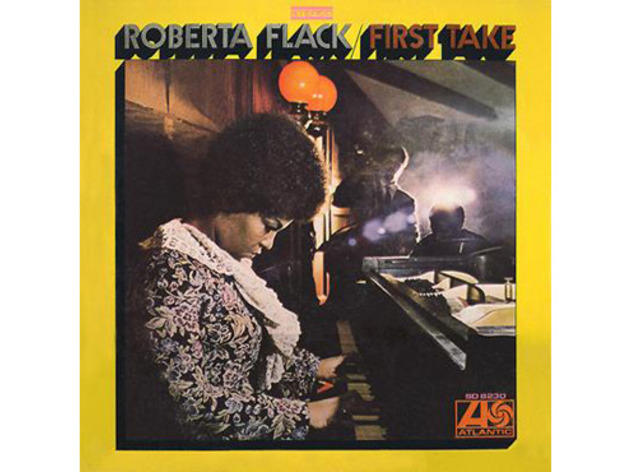 28. 'The First Time Ever I Saw Your Face' – Roberta Flack
There are some people whose sheer grace can bring quiet to a roomful of noisy people; 'The First Time Ever I Saw Your Face' achieves the same effect. Based on the 1957 folk song Ewan MacColl wrote for his soon-to-be wife, singer Peggy Seeger, the tune gains exquisite serenity in this 1972 reworking, which became a hit after soundtracking the movie 'Play Misty for Me'. The backing is barely there: a double bass, a piano, Spanish guitar. Roberta Flack's voice starts hushed, almost like she's singing you to sleep, then soars to its full, clear capacity, passionately paralleling the love she's recollecting. In a word: astonishing. Sophie Harris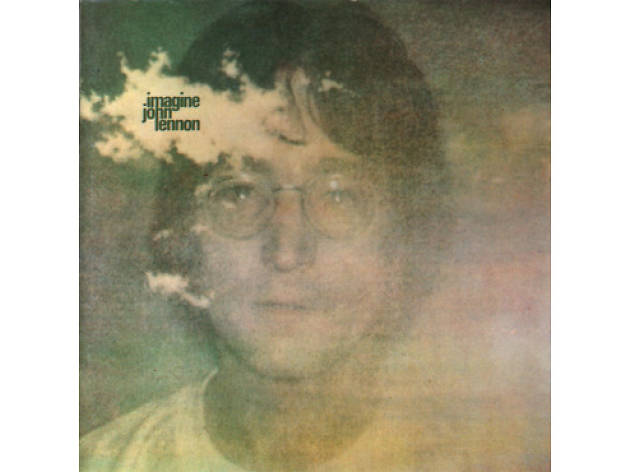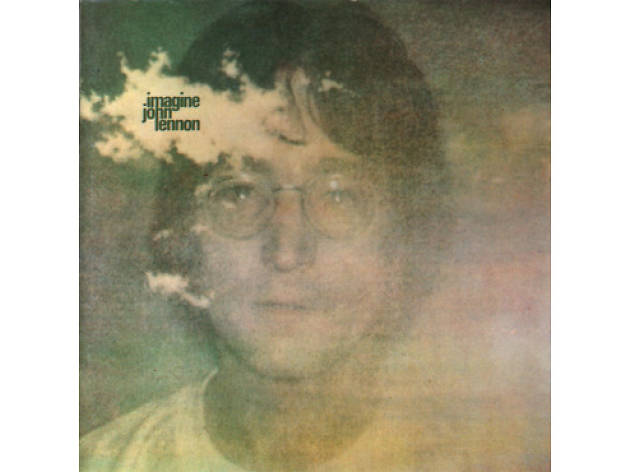 27. 'Oh Yoko!' – John Lennon
Lennon's flare for the prosaic and his unabashed adoration for his lady make this simple folk-rock ditty (taken from 1971's 'Imagine' LP) simply glisten in beautiful gooey drippiness. There's probably only one person whose heart doesn't melt hearing it, in fact – the poor engineer bawled out by John and Yoko during its recording. Oliver Keens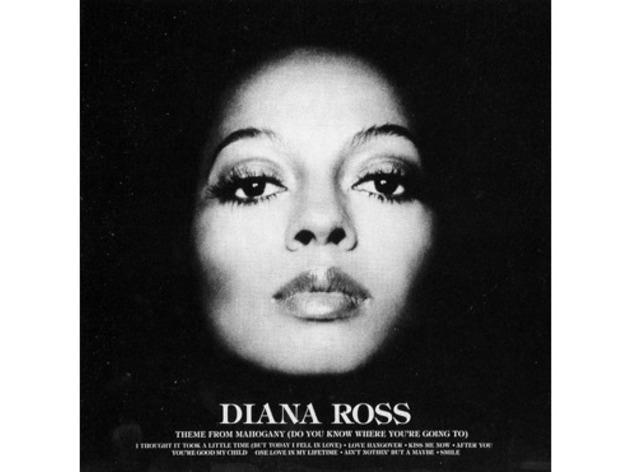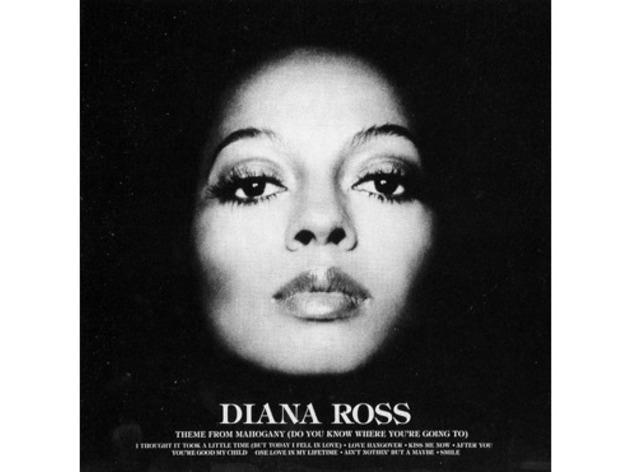 26. 'Love Hangover' – Diana Ross
Before she was coming out and wanting the world to know, Diana first got her disco on by virtue of this supreme 1975 Motown cut. Thanks to a mellow-into-groovin' tempo change, she lays down the love law in style by sending away any doctors boasting a cure for her sweet hangover. Oliver Keens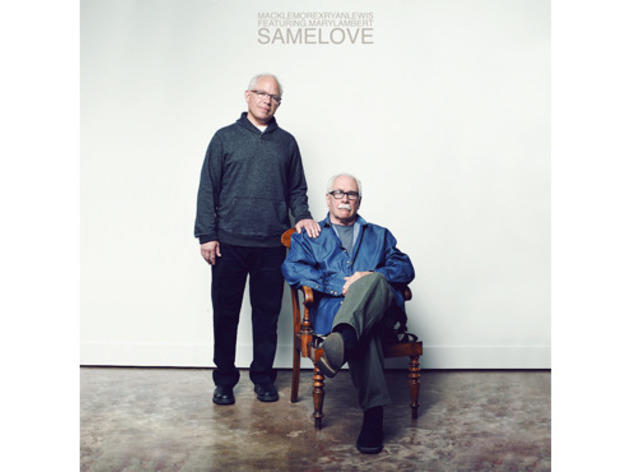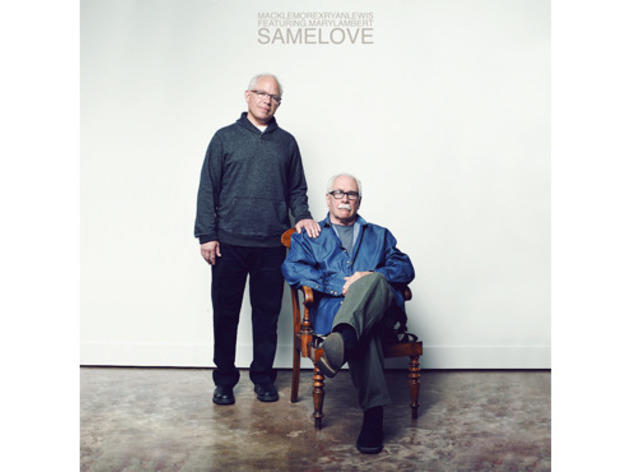 25. 'Same Love' – Macklemore & Ryan Lewis feat. Mary Lambert
We loved this same-sex marriage anthem even before the Seattle hip hop duo performed it at the Grammys 2014 whilst Queen Latifah officiated the on-screen weddings of 34 gay couples. Beginning with relaying his third-grade fears of being gay, Macklemore addresses homophobia and its prevalence in rap culture especially, bullying in schools, religious hypocrisy, stereotypes, gay conversion therapy and civil rights – a veritable hip hop breakthrough. Marley Lynch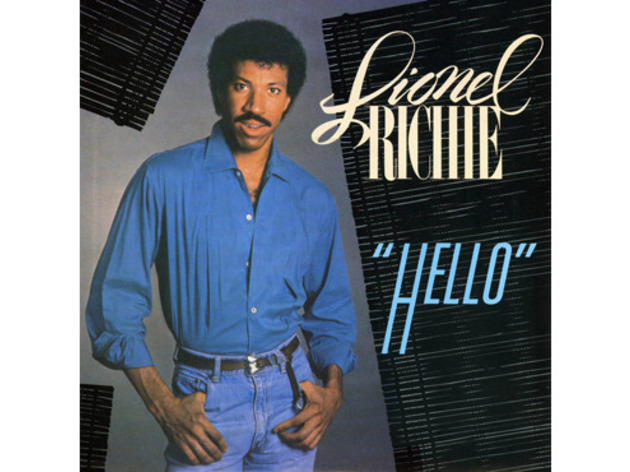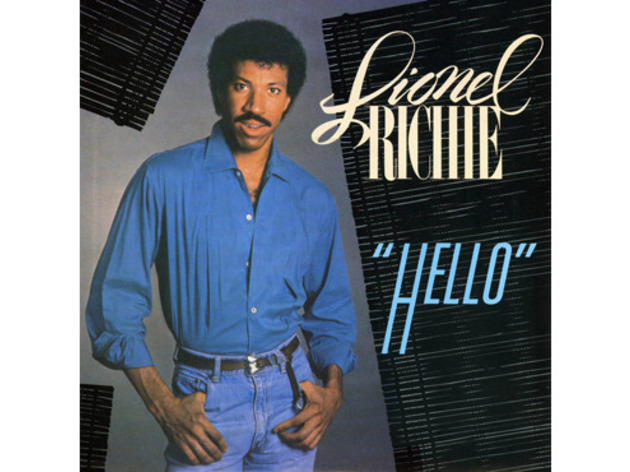 24. 'Hello' – Lionel Richie
Banish from your mind's eye the meltingly cheesy and vaguely creepy video for Lionel Richie's 1984 #1 hit, with its plot about a music teacher, a blind teenage girl and the clay bust she moulds of him. But give yourself over to the softer kitsch of the song itself – the slow build of anticipation, the rise and fall of the guitar solo, Richie's tender vocals as he imagines spilling his heart out – and you may be surprised to find how well it has held up in the years since that rather unfortunate introduction. Adam Feldman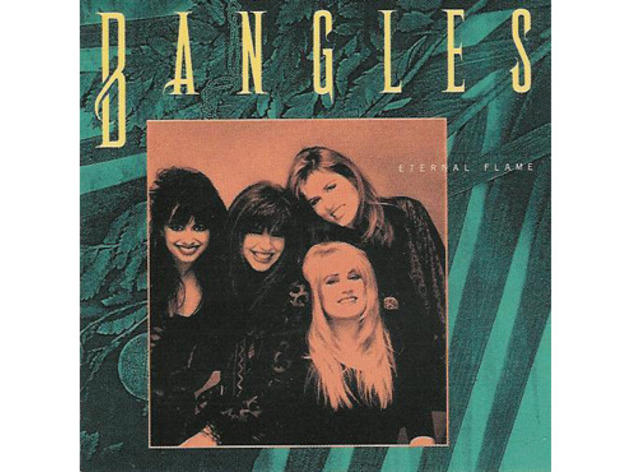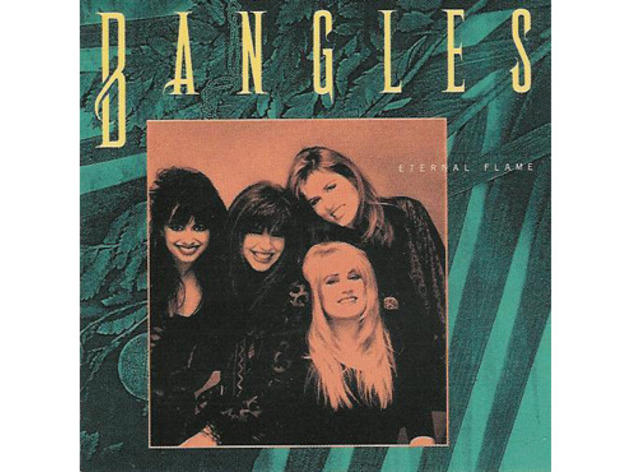 23. 'Eternal Flame' – The Bangles
The Bangles started out as a Beatles-influenced pop-rock band, but their sound became glossier as they began scaling the charts in the '80s. 'Eternal Flame', their biggest hit, may tiptoe towards saccharine territory, but it's saved by Susanna Hoffs' almost celestial vocal performance and her bandmates' earthier backing harmonies. It's also a perfect karaoke track... if you're feeling brave. Nick Levine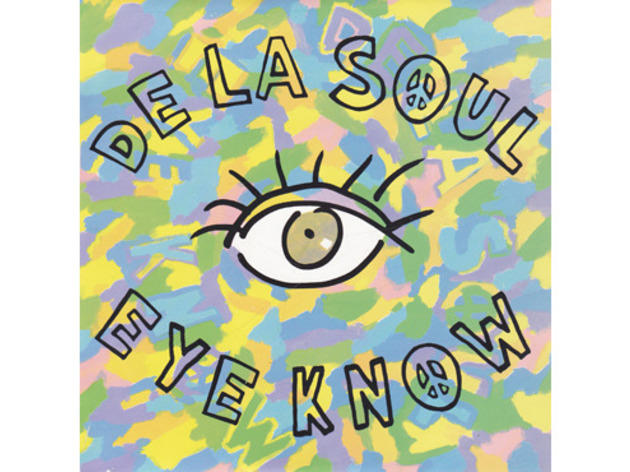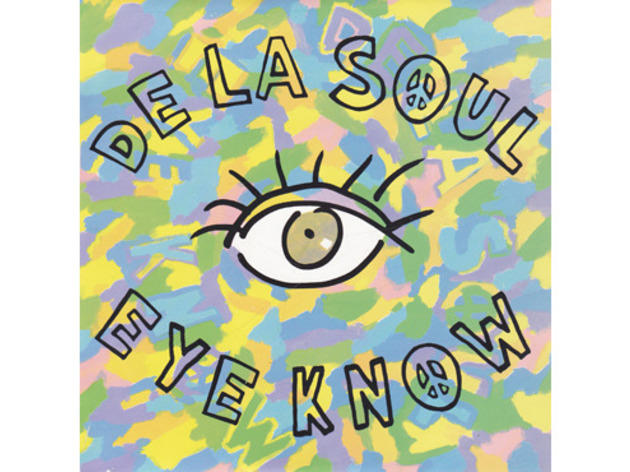 22. 'Eye Know' – De La Soul
Sweetly showing hip hop's soft centre, this 1989 cut from (then-teenage) Long Island trio De La Soul perfectly demonstrated what the crew meant when it referred to the 'Daisy Age'. Set to snips of Steely Dan's 'Peg' plus a breakbeat from Sly and the Family Stone and a sample of Otis's whistling from 'Sitting on the Dock of a Bay', 'Eye Know' is as charming as it is groovy – a gorgeously deft and understated invitation to love. Sophie Harris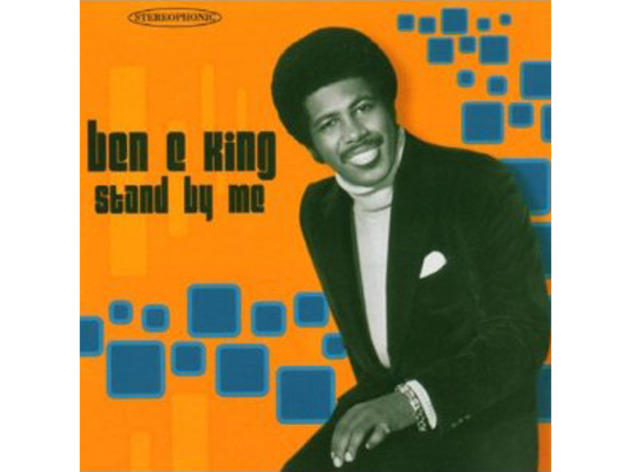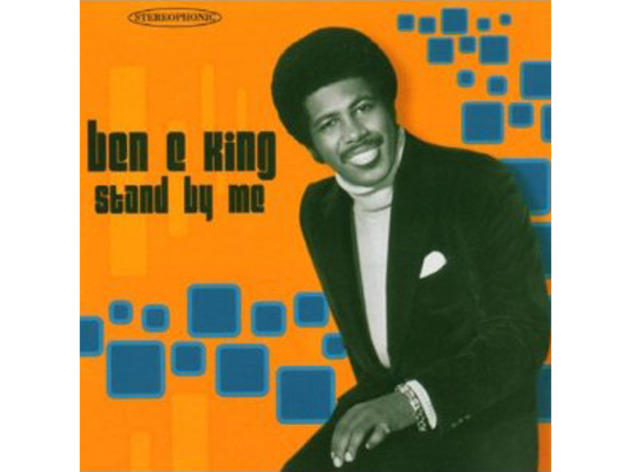 21. 'Stand By Me' – Ben E. King
'Therefore we will not be afraid, though the earth trembles and the mountains topple into the depths of the seas, though its waters roar and foam and the mountains quake with its turmoil.' If that's not a love song – well, it's not, but Ben E. King purportedly drew inspiration from Psalms 46:2-3 when writing his 1961 hit ballad, 'Stand By Me', with legendary songwriting team Jerry Leiber and Mike Stoller. With over 400 recorded versions, the song has hit the Billboard Top 100 more than any other song in existence, becoming a testament in its own right – to the benefit of staring down life's woes side by side. Kristen Zwicker
See numbers 20-11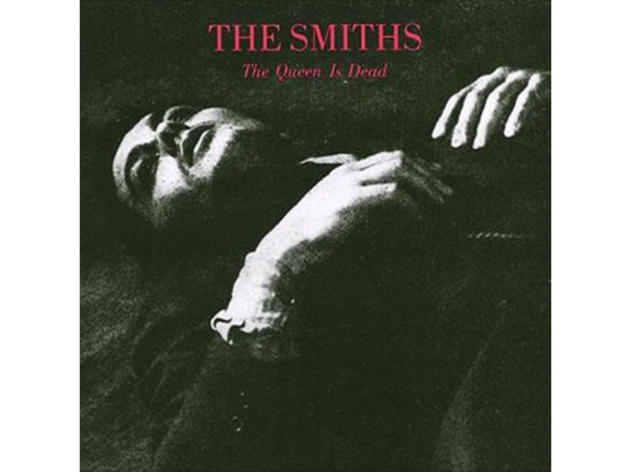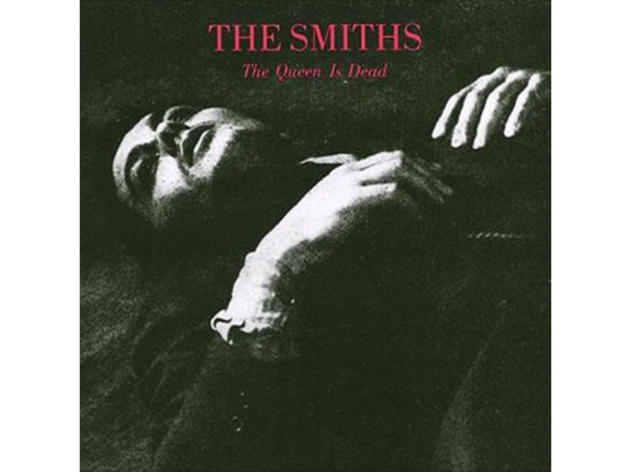 20. 'There is a Light That Never Goes Out' – The Smiths
Written by lead singer Morrissey and guitarist John Marr, 'There is a Light That Never Goes Out' originally appeared on the Smiths' transcendent third album, 'The Queen Is Dead', in 1986, but wasn't released as a single until 1992 – five years after the Smiths had disbanded. Brimming with desperation and devotion, the tune gripped the hearts of critics and fans alike – Marr himself remarked in a 1993 interview for Select magazine, 'I didn't realise that 'There Is a Light That Never Goes Out' was going to be an anthem, but when we first played it I thought it was the best song I'd ever heard.' Kristen Zwicker
19. 'I Only Have Eyes For You' – The Flamingos
The Flamingos' 1959 doo-wop classic is a perfect slow-dance standard, with super-literal lyrics about that moment when everything and everyone else fades away. The group – one in a slew of the 'bird groups' of the '40s and '50s, including the Orioles, the Penguins and the Larks – set a high bar for elegant ballads such as this one, and played their own instruments to boot. Swoon. Kate Wertheimer
18. 'Love is in the Air' – Jean Paul Young
Over-the-top, hokey, wedding disco fodder – yes, this 1977 hit has come to be seen as all of these things, but it's also an unashamedly joyous salute to the highest of love's many highs. The sense of optimism that slowly builds through the verse before exploding into a mirrorballed, disco frenzy in the chorus is surprisingly poignant when you really listen to it. Ok, it sure-as-hell isn't cool and collected, but then neither is being head-over-heels in love, eh? Tristan Parker
17. 'Do I Love You (Indeed I Do)' – Frank Wilson
Back in the '70s, practically the only place in the world you could have heard this pulsing Motown belter was the Casino nightclub in Wigan. The club's DJ Russ Winstanley had borrowed one of a handful of copies produced by the label in 1965, and it became the all-time defining track of the Northern Soul movement. Another copy of the record sold for a whopping £25,000 in 2009. So thank goodness for the internet, which allows everyone to hear 'Do I Love You' in all its tender glory without shelling out. 'As long as there is life in me, your happiness is guaranteed' – if you listen and don't crack a grin, chances are you've never been in love. James Manning


16. 'Ain't Nobody' – Rufus & Chaka Khan
Quincy Jones almost nabbed this slice of loved-up electro-funk for Michael Jackson, but it ended up becoming a signature tune for R&B diva Khan when she sang it with her old band Rufus in 1983. When Frankie Knuckles gave it a piano house remix in 1989, a new generation went crazy for the song: now artists from Mary J Blige to KT Tunstall have recorded versions, but none of them reach the thrilling heights of Chaka as she hits the final chorus. James Manning
15. 'My Girl' – The Temptations
This sugary '64 chart topper (The Temptations' first) might be the best puppy-love song ever. Penned by fellow Motown-signees The Miracles, its instantly recognisable guitar riff (right up there with 'Satisfaction'), peppy finger snaps, unabashed optimism and comforting-as-a-much-needed-hug harmonies can make even the most jaded downer feel all warm inside. Tim Lowery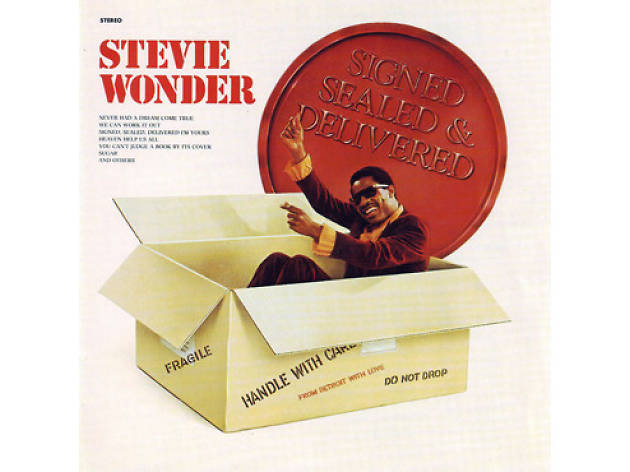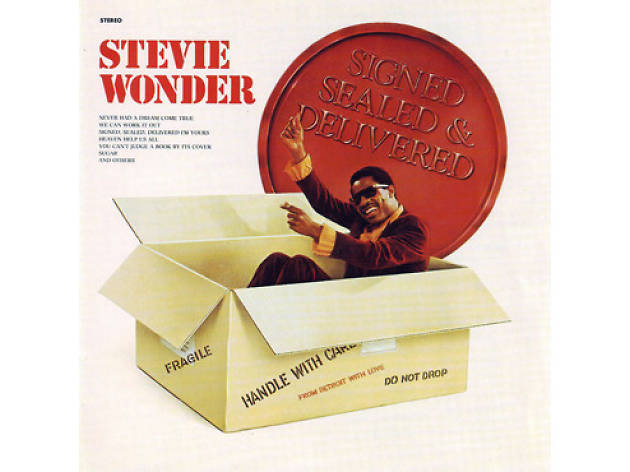 14. 'Signed, Sealed, Delivered (I'm Yours)' – Stevie Wonder
Stevie Wonder was a mere 20 years old when he released his apologetic anthem, 'Signed, Sealed, Delivered (I'm Yours)'. Even at that tender age, the Detroit prodigy had done a lot of foolish things, that he really didn't mean, but making that record wasn't one of them. It spent six weeks atop the US R&B chart and garnered Wonder his first Grammy nomination, proving that everyone loves a second chance. Kristen Zwicker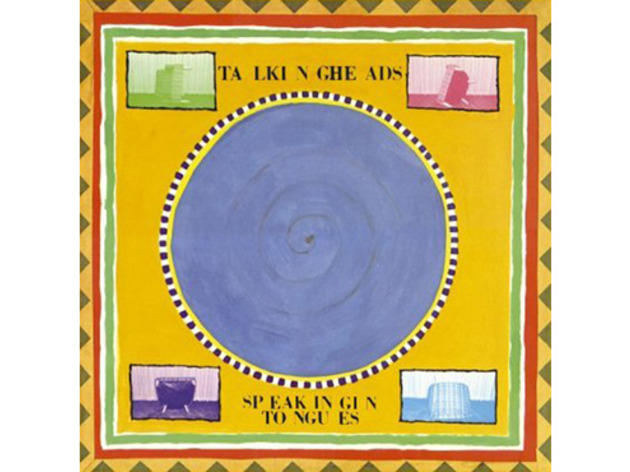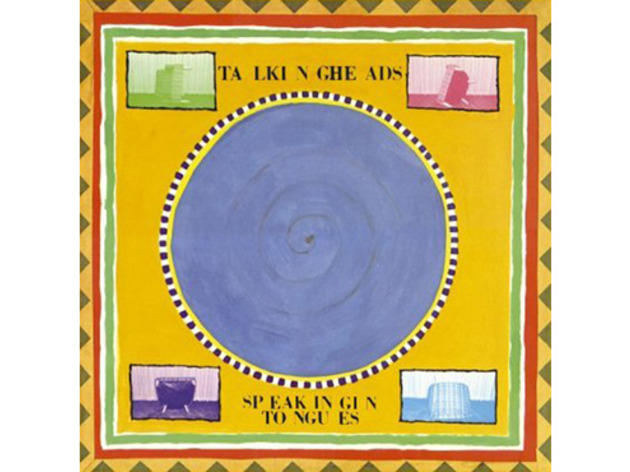 13. 'This Must Be the Place (Naïve Melody)' – Talking Heads
The second single from the band's fifth album, 'Speaking in Tongues', this 1983 hit was David Byrne's attempt to write a love song 'that wasn't corny, that didn't sound stupid or lame the way many do.' Though he's often avoided the topic (due to it being 'kinda big', as he eloquently puts it), Byrne nailed it here with a sweet, sincere tune about home being wherever your lover is. Kate Wertheimer


12. 'At Last' – Etta James
The most unapologetically romantic slow dance/wedding/love scene song in history, Etta James's 1960 cover of 'At Last' may seem a bit clichéd. But from the first note we all know what's coming (love! finally!), and James' soulful crooning gives a shiver every time, whether we expect it to or not. Case in point, pretty much everyone lost it during Queen Bey's rendition at Barack Obama's Presidential Inauguration Ball in 2009, including the First Lady and Obama himself. Cuuute. Kate Wertheimer
11. 'Something' – The Beatles
'Something' was the first song penned by lead guitarist George Harrison to occupy the A-side of a Beatles single (though it did share the accolade, appearing on a double A-side with unifying call 'Come Together' in 1969). Capturing the swirling triumph of infatuation, the tune went on to become the second most covered song of the Beatles' canon ('Yesterday' is the first) – over 150 artists tried the dreamy, swooning ode on for size, including James Brown, Elvis Presley, Phish, Isaac Hayes and Frank Sinatra, who famously declared the song the 'greatest love song ever written'. Kristen Zwicker
See the top ten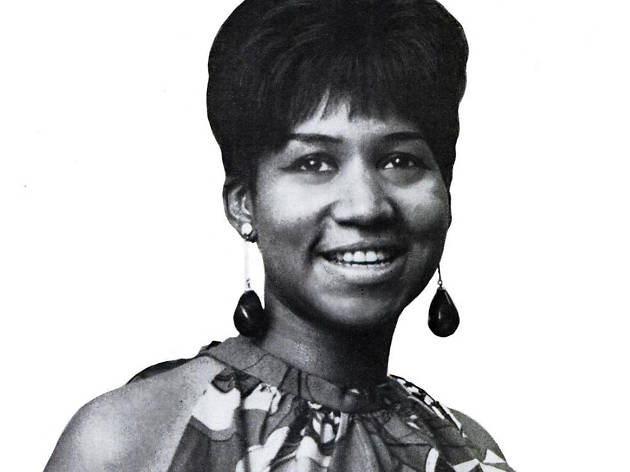 10. 'I Say A Little Prayer' - Aretha Franklin
Set in F# minor, the song hits like a breakup. Burt Bacharach, you clever devil. Aretha belts it like tragedy, too. That's what puts it in the upper league, what separates it from the puppydog bullshit. Love is devastating. She turns her mundane morning ritual – hair, makeup, dressing – into opera. Years later, Björk would repeat this dark magic tragic in 'Hyperballad'. Brent DiCrescenzo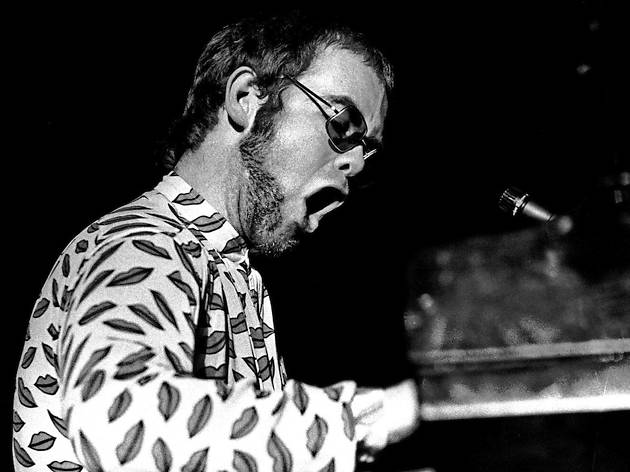 9. 'Your Song' – Elton John
As serenades go, this one's a bit of a mess: full of ideas that stop and start, sentences that don't quite track, and a final fluster of confusion – 'Anyway…the thing is…what I really mean…' – when the singer forgets the colour of the eyes he means to flatter. But therein lies the song's enduring sweetness. The combination of Elton John's simple, pretty tune and Bernie Taupin's self-effacing, fumbling lyrics give this 1970 track the hand-sewn charm of a homemade gift. Adam Feldman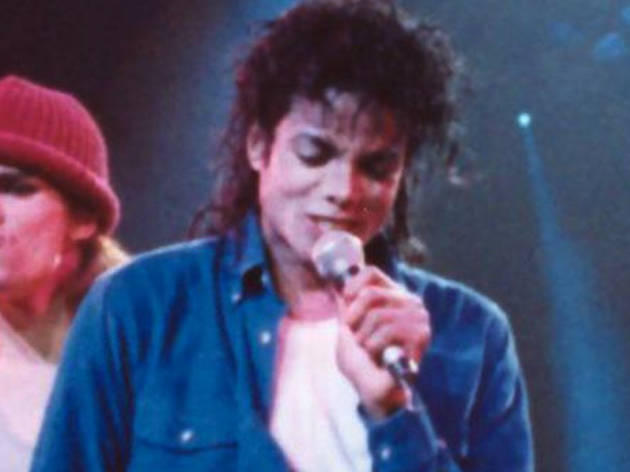 8. 'The Way You Make Me Feel' – Michael Jackson
Remember when Michael Jackson released single after single from 'Bad', and each one was amazing and went to No. 1? And remember how you felt the first time you heard 1987's 'The Way You Make Me Feel' – among the sexiest and most febrile tracks Jackson ever cut, and the exuberant counterpart to brooding 'Billie Jean'? It's the kind of song that just gets you, even if you are only nine years old and the video's a little creepy. C'mon, girl! Sophie Harris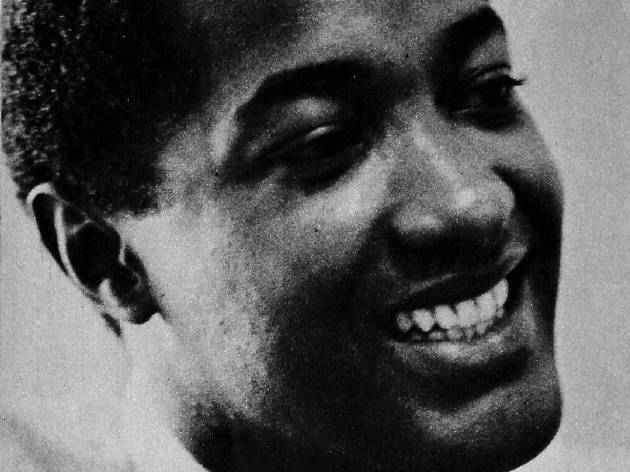 7. 'Wonderful World' – Sam Cooke
If there's anyone out there whose heart doesn't melt just a little bit when the drum flutter opens this 1960 swoon of a song, we'll eat our hat. 'Wonderful World' is lullaby – of course one and one is two! Of course this one should be with you! – echoing the way that when love feels right, it's somewhere between a no-brainer and a miracle. And no, we still don't know what a slide rule is for. Sophie Harris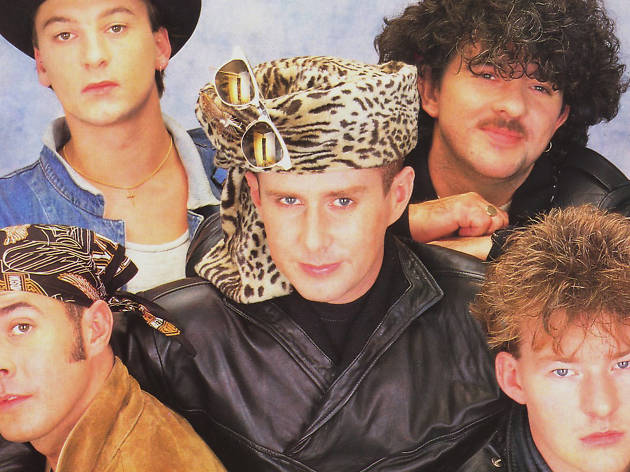 6. 'The Power of Love' – Frankie Goes to Hollywood
Love is a sweet and splendid thing, but boy oh boy can it get dramatic – the rush of endorphins washing through your body when you fall in love, the pangs of pain and fear and longing that can follow… In 1984, Holly Johnson's British crew somehow managed to touch on the feather-fine subtlety of love, and its crashing, whooshing, earth-shattering might. Johnson himself has remarked of the song, 'I always felt like "The Power of Love" was the record that would save me in this life. There is a biblical aspect to its spirituality and passion; the fact that love is the only thing that matters in the end.' Sophie Harris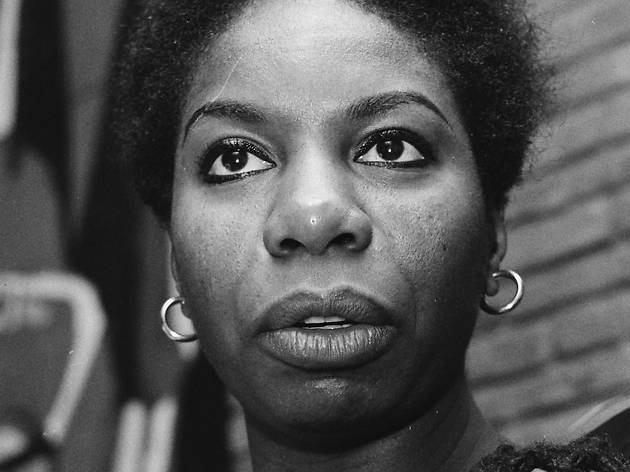 5. 'My Baby Just Cares for Me' – Nina Simone
Written for Eddie Cantor to sing – in blithe blackface – in the 1930 movie 'Whoopee!', 'My Baby Just Cares for Me' has had an unusual afterlife. Though Nina Simone recorded her version in 1958, it became an unlikely chart hit in the UK nearly 30 years later, when it was used in a popular ad for perfume. The irony of this commercial connection is keen, since the song itself represents a rejection of material and cultural distractions. Simone's account, though relatively lighthearted by her standards, nonetheless strips the ditty of much of its surface frivolity; in performance, her rendition could seem positively dour. With matter-of-fact majesty, she restores the song, in a sense, to its own values. Adam Feldman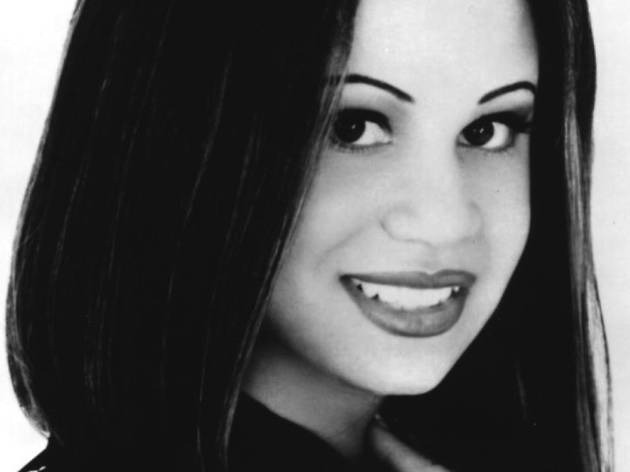 4. 'Finally' – CeCe Peniston
Ironically, 'Finally' was CeCe Peniston's very first single. She's been dining out on it ever since, but who can blame her? It's a perfect piano house/dance-pop hybrid about Mr Right showing up at last, with a pounding four-chord hook, an irresistible beat and Peniston's guttural 'yeah yeah, oow' vocal line adding up to something that feels a bit like falling in love. James Manning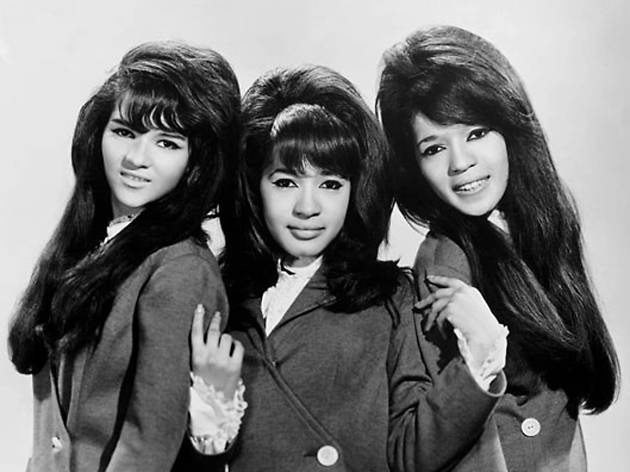 3. 'Be My Baby' – The Ronettes
Lennon covered it, Scorsese used it to announce his directorial arrival in 'Mean Streets' and Brian Wilson was so in awe of its orchestral drive he famously listened to it 100 times a day. With 1963's 'Be My Baby', Phil Spector put a bowtie on the bubblegum love song – conveying love's urgency and sweaty-palmed excitement. Oliver Keens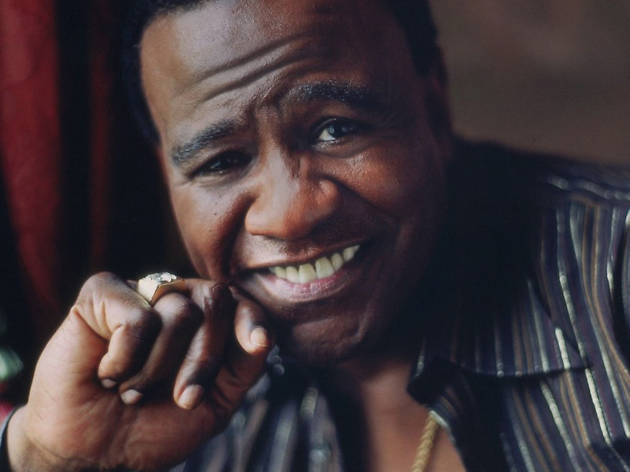 2. 'Let's Stay Together' – Al Green
Al Green's greatest gift to the world is that he makes love funky. The lyrics to the Reverend's landmark 1971 hit, 'Let's Stay Together', articulate the solemn vows of marriage: 'Whether times are good or bad, happy or sad.' But sung by Green, these promises are given wings. Covered multiple times since its release, Green's gorgeous original was given a new lease on life in '94, when Quentin Tarantino featured it in 'Pulp Fiction'. But our favourite boost for the song has to be the snippet – 'Oh no you didn't!' – sung by Barack Obama at a fundraising event in 2012, naughty smile and all. Sophie Harris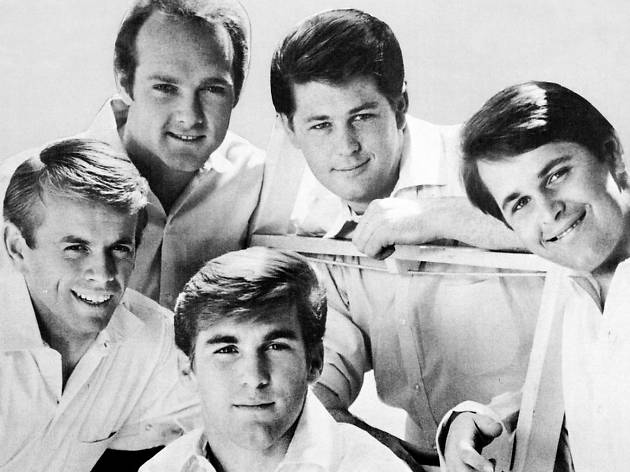 1. 'God Only Knows' – The Beach Boys
As we mentioned earlier in our list, in 1963, Brian Wilson was so obsessed by Phil Spector's orchestral vision for The Ronettes' 'Be My Baby' that he took to listening to it 100 times a day. Spector revels in telling this story – depicting Wilson as a dope-smoking dilettante, smitten by the wonder of the Wall of Sound. 'I'd like to have a nickel for every joint he smoked figuring out how I got that "Be My Baby" sound' is just one of his many barbs.
Yet, three years later, Wilson and the Boys would surpass the master with a song that lifted the notion of the sophisticated love song clean into the heavens.
The uncertainty of the first line ('I may not always love you') is a classic pop curveball, which works with the swooping transition from intro to verse. Once that miasmic mix of harpsichords and celestial brass clears, and that opening caveat is laid bare, we're left with a heartbreakingly tender song of yearning, of devotion and of fidelity.
Combining the fatalism of lines like 'what good would living do me' with the use of God in the title was risky business back in the mid-'60s. Few should have worried. In fact, the song's universality has turned it into an almost non-denominational and humanist hymn – blessed with an equivocal outlook that can magically give succour to all forms of love.
Film makers certainly know it: just compare the Kleenex-soaking finale of 'Love Actually' to the complicated pseudo-family resolution at the end of 'Boogie Nights'. Two vastly different stories of love, but both tied together neatly at the end by 'God Only Knows' in a pretty, complicated, perfect bow. How like love. Oliver Keens