The 50 best love songs
Snuggle up with someone special and listen to our pick of the best love songs ever recorded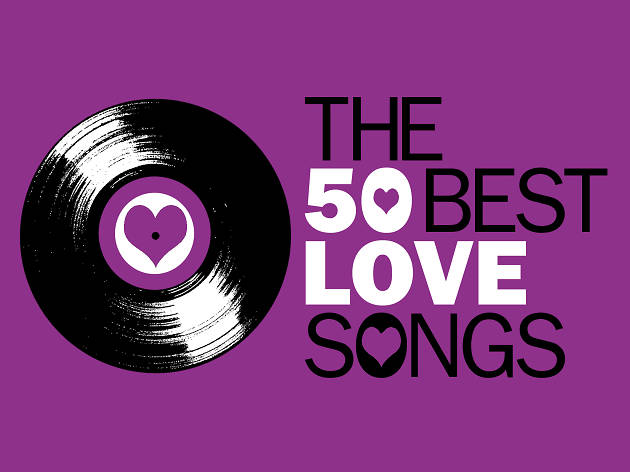 The business of writing a love song – one that's not cheesy or clichéd – is a challenge that the greatest songwriters have wrestled with ever since the first caveman grunted a serenade to his beloved. Now, after painstaking research, we have arrived at what we believe to be the 50 best love songs ever recorded.
RECOMMENDED: The best songs ever
Our mixed bag of romantic rhythms is bursting with enough love to turn even the stoniest of hearts into pink mush, so if you end up a little too gooey, head over to our list of the best break-up songs for some cathartic relief.
30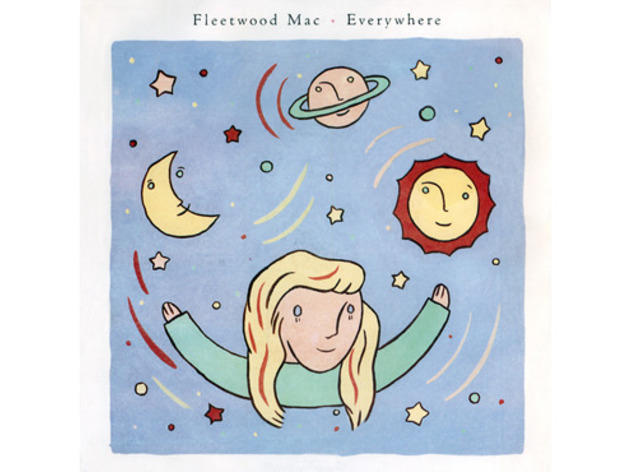 'Everywhere' – Fleetwood Mac
Oh, you thought chillwave was some blogger invention of 2009? Take a dip in 'Tango in the Night'. Buckingham, Nicks and McVie invented – no, perfected – the sound in 1987. McVie stacks and stacks her blissful sighs atop darting, shimmering Buckingham arpeggios and a breezy drum gallop. Eat your heart out, Beach House. Brent DiCrescenzo

Watch 'Everywhere' video | Buy this song on iTunes


29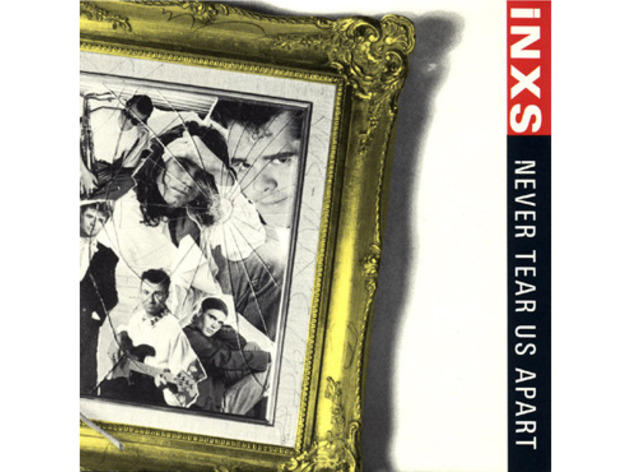 'Never Tear Us Apart' – INXS
We all have those moments when our lives play out like the season finale of a gripping TV drama. You're in a shop or maybe a café, and the object of your affections enters the frame. Time slows down, all other noises fade out. You exchange glances. Your heart's aflutter. The synthesised strings kick in (it was 1987, after all). And Michael Hutchence starts to sing: 'I was standing… You were there… Two worlds collided… And they could never, ever, tear us apart –' And then that pause. Michael Chen

Watch 'Never Tear Us Apart' video | Buy this song on iTunes


28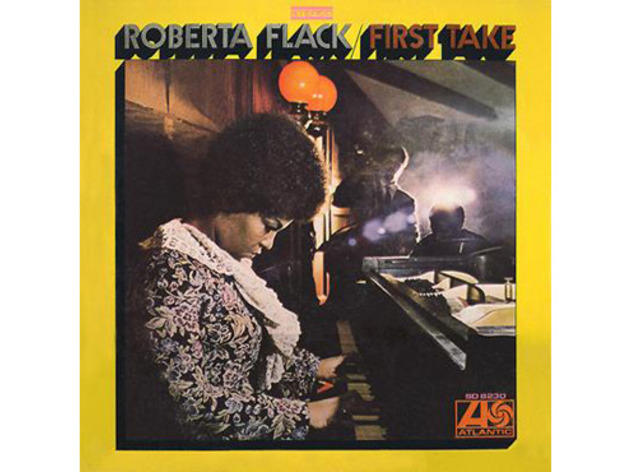 'The First Time Ever I Saw Your Face' – Roberta Flack
There are some people whose sheer grace can bring quiet to a roomful of noisy people; 'The First Time Ever I Saw Your Face' achieves the same effect. Based on the 1957 folk song Ewan MacColl wrote for his soon-to-be wife, singer Peggy Seeger, the tune gains exquisite serenity in this 1972 reworking, which became a hit after soundtracking the movie 'Play Misty for Me'. The backing is barely there: a double bass, a piano, Spanish guitar. Roberta Flack's voice starts hushed, almost like she's singing you to sleep, then soars to its full, clear capacity, passionately paralleling the love she's recollecting. In a word: astonishing. Sophie Harris

Listen to 'The First Time Ever I Saw Your Face' on Youtube | Buy this song on iTunes


27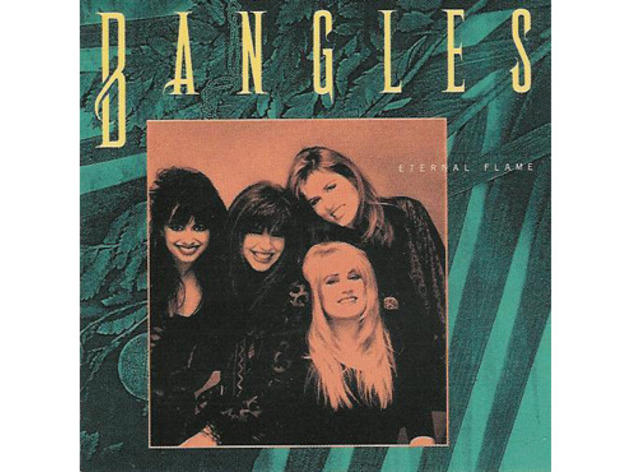 'Eternal Flame' – The Bangles
The Bangles were not known for emotional depth, but this plaintive ballad from the girl group's 1988 album, 'Everything', takes the bop out of their usual teenybopper sound, leaving only a piercing distillation of teen angst. If love here burns like the sun, it is set against the storm of 'a whole life so lonely'. And the girlish tremble of Susanna Hoffs's vocals, which flip into a vulnerable head voice for most of the higher notes, poignantly embodies the song's yearning for security. Adam Feldman

Watch 'Eternal Flame' video | Buy this song on iTunes


26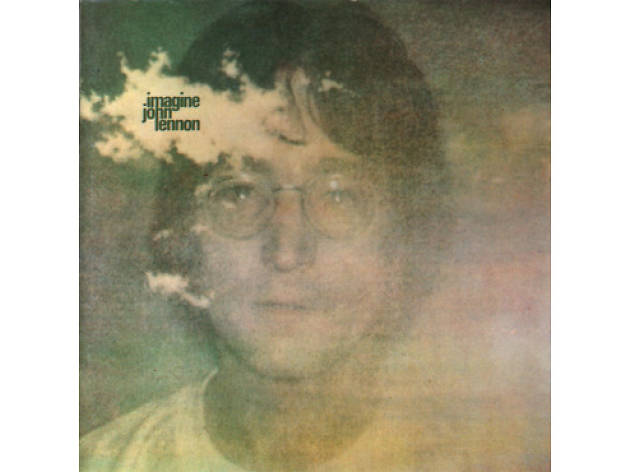 'Oh Yoko!' – John Lennon
Lennon's flare for the prosaic and his unabashed adoration for his lady make this simple folk-rock ditty (taken from 1971's 'Imagine' LP) simply glisten in beautiful gooey drippiness. There's probably only one person whose heart doesn't melt hearing it, in fact – the poor engineer bawled out by John and Yoko during its recording. Oliver Keens

Listen to 'Oh Yoko!' on Youtube | Buy this song on iTunes


25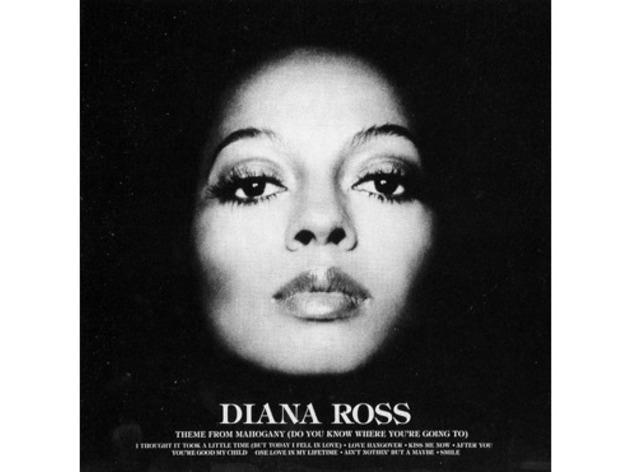 'Love Hangover' – Diana Ross
Before she was coming out and wanting the world to know, Diana first got her disco on by virtue of this supreme 1975 Motown cut. Thanks to a mellow-into-groovin' tempo change, she lays down the love law in style by sending away any doctors boasting a cure for her sweet hangover. Oliver Keens

Listen to 'Love Hangover' on Youtube | Buy this song on iTunes


24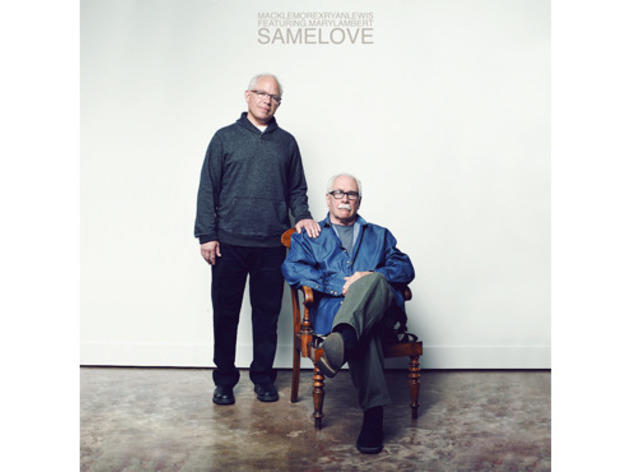 'Same Love' – Macklemore & Ryan Lewis feat. Mary Lambert
We loved this same-sex marriage anthem even before the Seattle hip hop duo performed it at the Grammys 2014 whilst Queen Latifah officiated the on-screen weddings of 34 gay couples. Beginning with relaying his third-grade fears of being gay, Macklemore addresses homophobia and its prevalence in rap culture especially, bullying in schools, religious hypocrisy, stereotypes, gay conversion therapy and civil rights – a veritable hip hop breakthrough. Marley Lynch

Watch 'Same Love' video | Buy this song on iTunes


23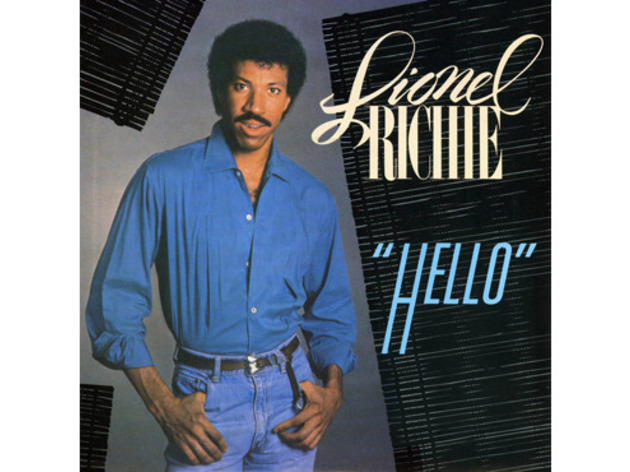 'Hello' – Lionel Richie
Banish from your mind's eye the meltingly cheesy and vaguely creepy video for Lionel Richie's 1984 #1 hit, with its plot about a music teacher, a blind teenage girl and the clay bust she moulds of him. But give yourself over to the softer kitsch of the song itself – the slow build of anticipation, the rise and fall of the guitar solo, Richie's tender vocals as he imagines spilling his heart out – and you may be surprised to find how well it has held up in the years since that rather unfortunate introduction. Adam Feldman

Watch 'Hello' video | Buy this song on iTunes


22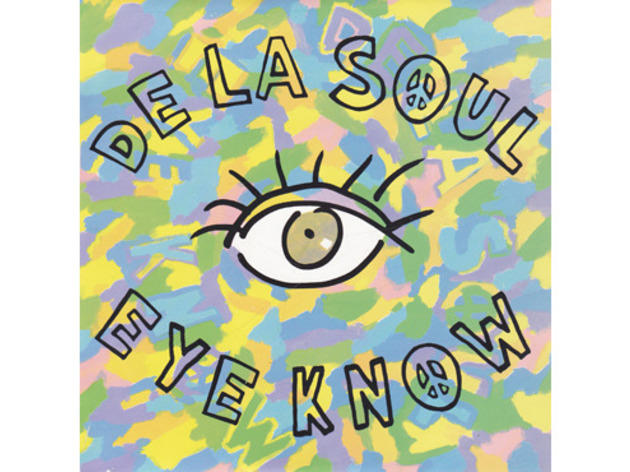 'Eye Know' – De La Soul
Sweetly showing hip hop's soft centre, this 1989 cut from (then-teenage) Long Island trio De La Soul perfectly demonstrated what the crew meant when it referred to the 'Daisy Age'. Set to snips of Steely Dan's 'Peg' plus a breakbeat from Sly and the Family Stone and a sample of Otis's whistling from 'Sitting on the Dock of a Bay', 'Eye Know' is as charming as it is groovy – a gorgeously deft and understated invitation to love. Sophie Harris


21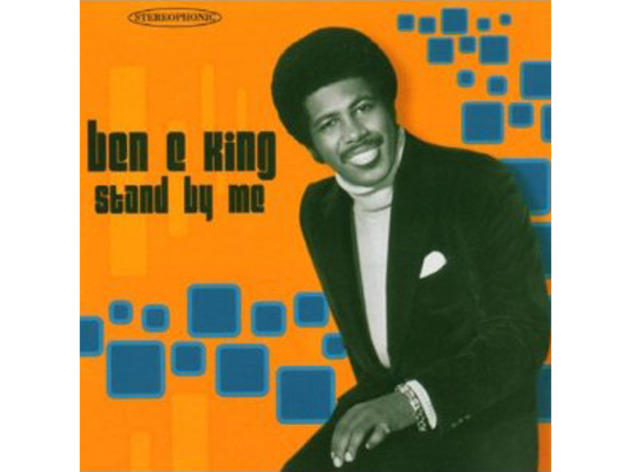 'Stand By Me' – Ben E. King
'Therefore we will not be afraid, though the earth trembles and the mountains topple into the depths of the seas, though its waters roar and foam and the mountains quake with its turmoil.' If that's not a love song – well, it's not, but Ben E. King purportedly drew inspiration from Psalms 46:2-3 when writing his 1961 hit ballad, 'Stand By Me', with legendary songwriting team Jerry Leiber and Mike Stoller. With over 400 recorded versions, the song has hit the Billboard Top 100 more than any other song in existence, becoming a testament in its own right – to the benefit of staring down life's woes side by side. Kristen Zwicker

Listen to 'Stand By Me' on Youtube | Buy this song on iTunes


See numbers 20-11
10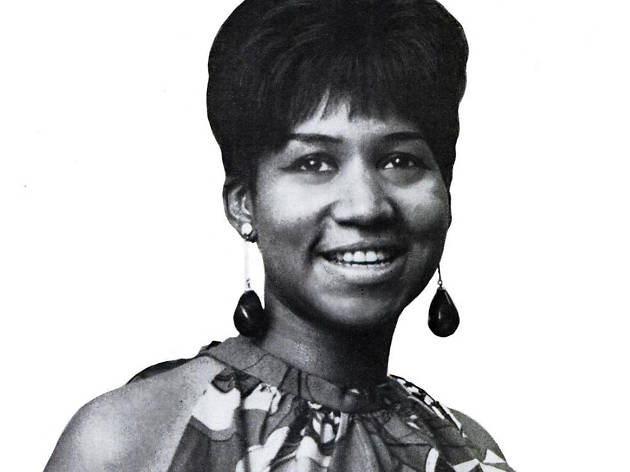 'I Say A Little Prayer' - Aretha Franklin
Set in F# minor, the song hits like a breakup. Burt Bacharach, you clever devil. Aretha belts it like tragedy, too. That's what puts it in the upper league, what separates it from the puppydog bullshit. Love is devastating. She turns her mundane morning ritual – hair, makeup, dressing – into opera. Years later, Björk would repeat this dark magic tragic in 'Hyperballad'. Brent DiCrescenzo
9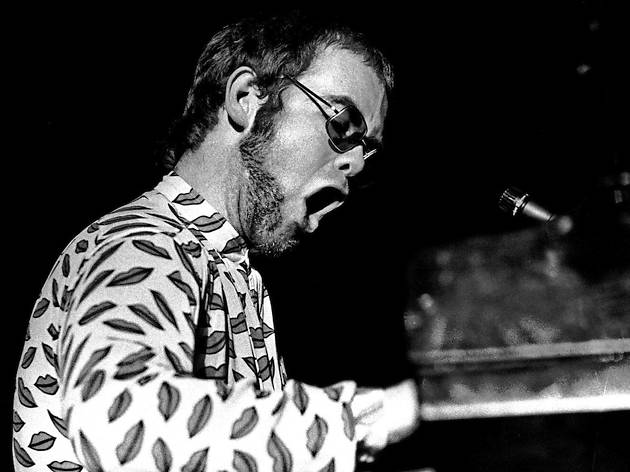 'Your Song' – Elton John
As serenades go, this one's a bit of a mess: full of ideas that stop and start, sentences that don't quite track, and a final fluster of confusion – 'Anyway…the thing is…what I really mean…' – when the singer forgets the colour of the eyes he means to flatter. But therein lies the song's enduring sweetness. The combination of Elton John's simple, pretty tune and Bernie Taupin's self-effacing, fumbling lyrics give this 1970 track the hand-sewn charm of a homemade gift. Adam Feldman
8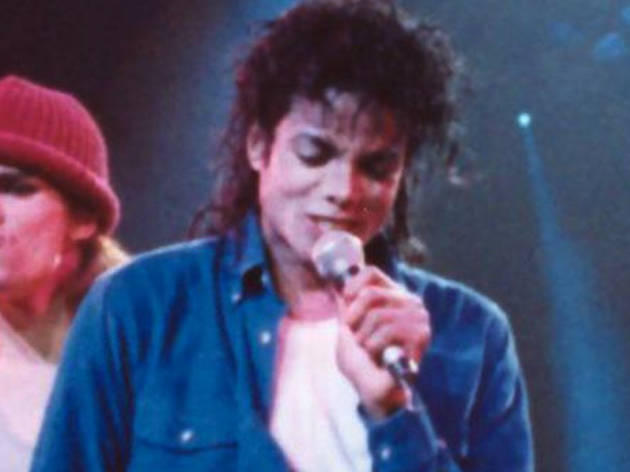 'The Way You Make Me Feel' – Michael Jackson
Remember when Michael Jackson released single after single from 'Bad', and each one was amazing and went to No. 1? And remember how you felt the first time you heard 1987's 'The Way You Make Me Feel' – among the sexiest and most febrile tracks Jackson ever cut, and the exuberant counterpart to brooding 'Billie Jean'? It's the kind of song that just gets you, even if you are only nine years old and the video's a little creepy. C'mon, girl! Sophie Harris
Watch 'The Way You Make Me Feel' video | Buy this song on iTunes
7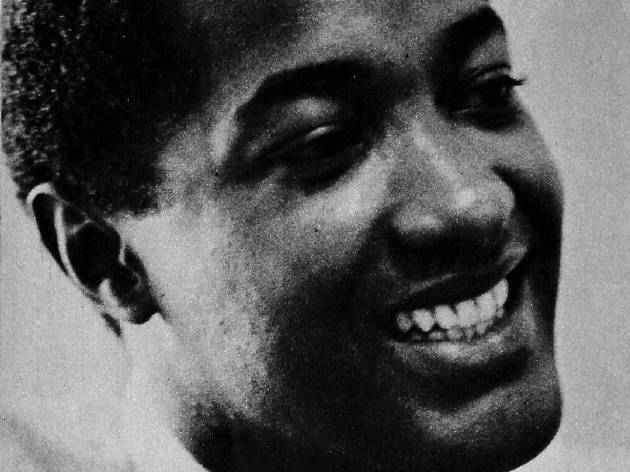 'Wonderful World' – Sam Cooke
If there's anyone out there whose heart doesn't melt just a little bit when the drum flutter opens this 1960 swoon of a song, we'll eat our hat. 'Wonderful World' is lullaby – of course one and one is two! Of course this one should be with you! – echoing the way that when love feels right, it's somewhere between a no-brainer and a miracle. And no, we still don't know what a slide rule is for. Sophie Harris
Listen to 'Wonderful World' on Youtube | Buy this song on iTunes
6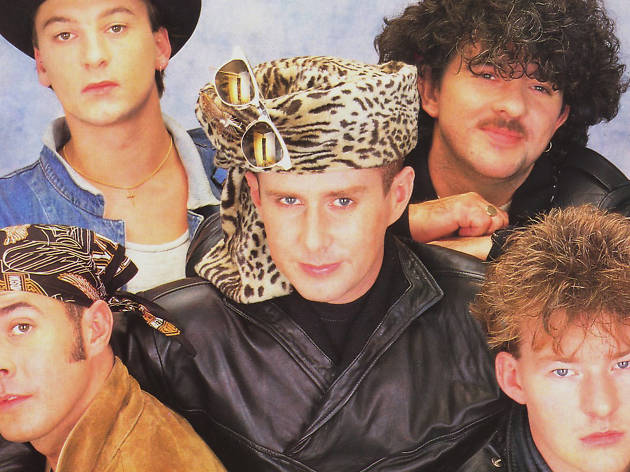 'The Power of Love' – Frankie Goes to Hollywood
Love is a sweet and splendid thing, but boy oh boy can it get dramatic – the rush of endorphins washing through your body when you fall in love, the pangs of pain and fear and longing that can follow… In 1984, Holly Johnson's British crew somehow managed to touch on the feather-fine subtlety of love, and its crashing, whooshing, earth-shattering might. Johnson himself has remarked of the song, 'I always felt like "The Power of Love" was the record that would save me in this life. There is a biblical aspect to its spirituality and passion; the fact that love is the only thing that matters in the end.' Sophie Harris
5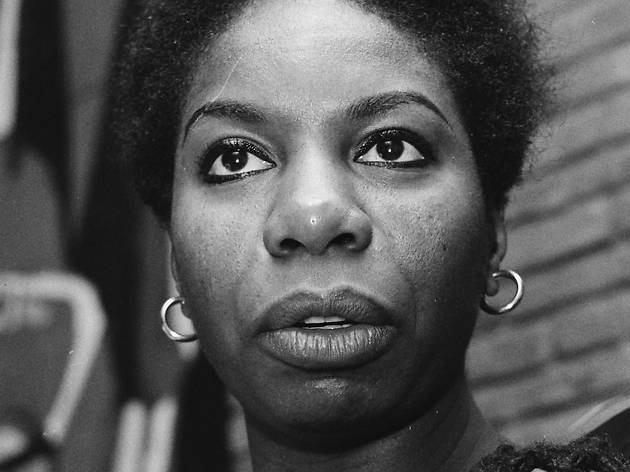 'My Baby Just Cares for Me' – Nina Simone
Written for Eddie Cantor to sing – in blithe blackface – in the 1930 movie 'Whoopee!', 'My Baby Just Cares for Me' has had an unusual afterlife. Though Nina Simone recorded her version in 1958, it became an unlikely chart hit in the UK nearly 30 years later, when it was used in a popular ad for perfume. The irony of this commercial connection is keen, since the song itself represents a rejection of material and cultural distractions. Simone's account, though relatively lighthearted by her standards, nonetheless strips the ditty of much of its surface frivolity; in performance, her rendition could seem positively dour. With matter-of-fact majesty, she restores the song, in a sense, to its own values. Adam Feldman
Listen to 'My Baby Just Cares For Me' on Youtube | Buy this song on iTunes
4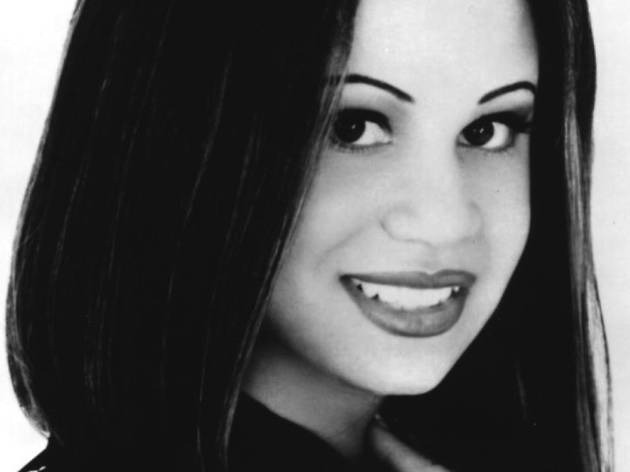 'Finally' – CeCe Peniston
Ironically, 'Finally' was CeCe Peniston's very first single. She's been dining out on it ever since, but who can blame her? It's a perfect piano house/dance-pop hybrid about Mr Right showing up at last, with a pounding four-chord hook, an irresistible beat and Peniston's guttural 'yeah yeah, oow' vocal line adding up to something that feels a bit like falling in love. James Manning
3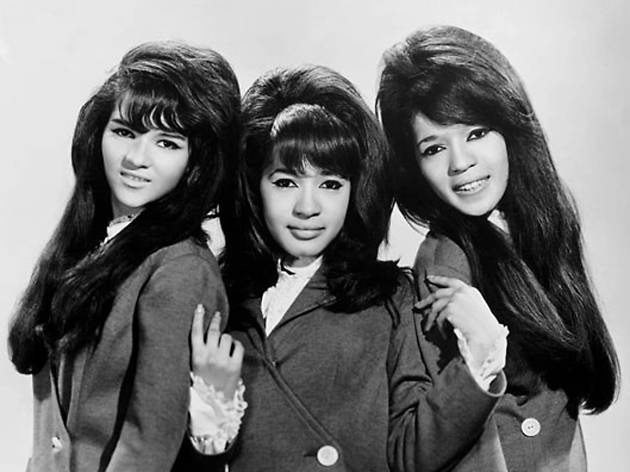 'Be My Baby' – The Ronettes
Lennon covered it, Scorsese used it to announce his directorial arrival in 'Mean Streets' and Brian Wilson was so in awe of its orchestral drive he famously listened to it 100 times a day. With 1963's 'Be My Baby', Phil Spector put a bowtie on the bubblegum love song – conveying love's urgency and sweaty-palmed excitement. Oliver Keens
2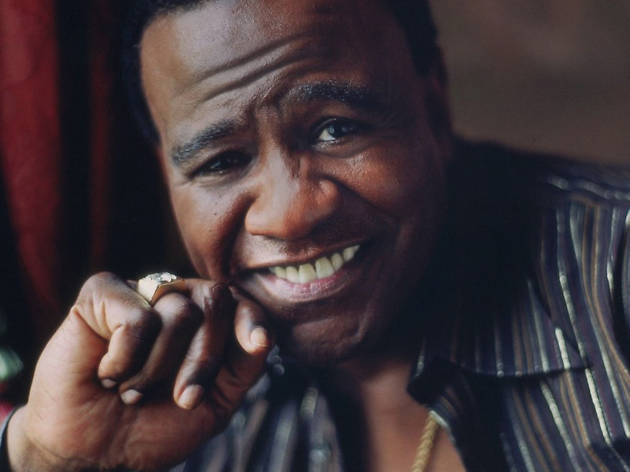 'Let's Stay Together' – Al Green
Al Green's greatest gift to the world is that he makes love funky. The lyrics to the Reverend's landmark 1971 hit, 'Let's Stay Together', articulate the solemn vows of marriage: 'Whether times are good or bad, happy or sad.' But sung by Green, these promises are given wings. Covered multiple times since its release, Green's gorgeous original was given a new lease on life in '94, when Quentin Tarantino featured it in 'Pulp Fiction'. But our favourite boost for the song has to be the snippet – 'Oh no you didn't!' – sung by Barack Obama at a fundraising event in 2012, naughty smile and all. Sophie Harris
Listen to 'Let's Stay Together' on Youtube | Buy this song on iTunes
1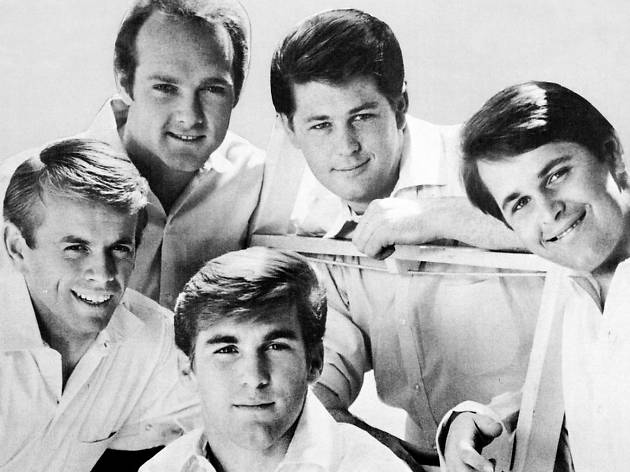 'God Only Knows' – The Beach Boys
As we mentioned earlier in our list, in 1963, Brian Wilson was so obsessed by Phil Spector's orchestral vision for The Ronettes' 'Be My Baby' that he took to listening to it 100 times a day. Spector revels in telling this story – depicting Wilson as a dope-smoking dilettante, smitten by the wonder of the Wall of Sound. 'I'd like to have a nickel for every joint he smoked figuring out how I got that "Be My Baby" sound' is just one of his many barbs.
Yet, three years later, Wilson and the Boys would surpass the master with a song that lifted the notion of the sophisticated love song clean into the heavens.
The uncertainty of the first line ('I may not always love you') is a classic pop curveball, which works with the swooping transition from intro to verse. Once that miasmic mix of harpsichords and celestial brass clears, and that opening caveat is laid bare, we're left with a heartbreakingly tender song of yearning, of devotion and of fidelity.
Combining the fatalism of lines like 'what good would living do me' with the use of God in the title was risky business back in the mid-'60s. Few should have worried. In fact, the song's universality has turned it into an almost non-denominational and humanist hymn – blessed with an equivocal outlook that can magically give succour to all forms of love.
Film makers certainly know it: just compare the Kleenex-soaking finale of 'Love Actually' to the complicated pseudo-family resolution at the end of 'Boogie Nights'. Two vastly different stories of love, but both tied together neatly at the end by 'God Only Knows' in a pretty, complicated, perfect bow. How like love. Oliver Keens
Listen to 'God Only Knows' on Youtube | Buy this song on iTunes
Sponsored listing
The Blues Kitchen Camden
This lively, contemporary bar-diner on the main Camden drag celebrates American musical heritage in song (live shows, DJs, free harmonica lessons), spirits and sustenance. The food is all-American in spirit and substance, with barbecue and burgers featuring prominently. Though you can, if you insist, order a 'superfood salad.'  There are around 50 bourbons in a variety of categories, some used as bases for cocktails. Rarer types (Blanton's Gold, Sazerac 18-Year-Old Rye, Woodford Reserve 1838 Sweet Mash) go for a tenner or more, but otherwise you'll be paying £3.50 to £6. 'America's native spirit' is how Kentucky bourbon is described, with Ancient Age and Evan Williams typical examples; Tennessee, 'the first cousin of Kentucky', is honoured with a full suit of Jack Daniel's labels.   
Venue says: "Free birthday bubbly for parties booking in for drinks at Blues Kitchen Camden on Friday nights. Get in touch for more details."