The best dance music festivals
Get your fix of cutting-edge beats or EDM drops and wobbles in a field this summer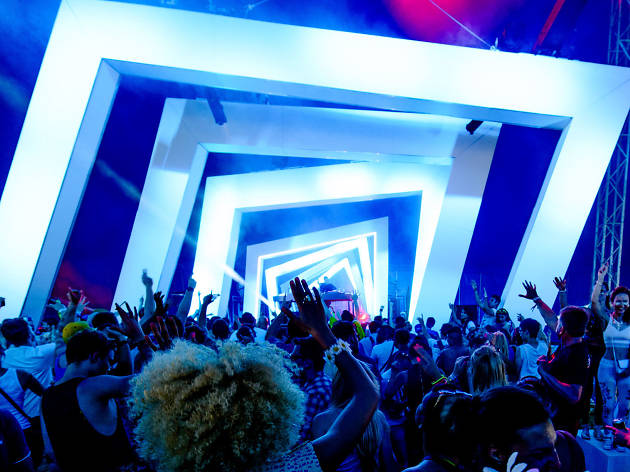 From the latest house and techno DJs to world-conquering EDM producers, British music festivals are a great way to catch the biggest and best dance music acts around. Here's our pick of the greatest UK dance music festivals, so you don't miss out on your very own summer of rave. Sorted.
RECOMMENDED: Your guide to this year's best music festivals
The best UK dance music festivals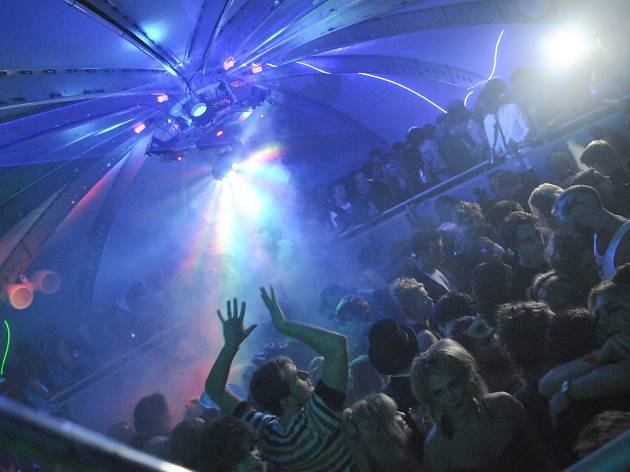 Masked Ball
Boutique beats at a weekend-long masquerade ball
Pack the Ferrero Rochers – the Masked Ball is an after-dark party for wannabe-aristocrats, but with ticket prices that won't break the bank. Started in 2007, this DJ-centric seaside fest takes place in a colossal coastal guesthouse and fully embraces its 'boutique' label. The line-up leans towards disco,house and funk, with some big names on hand. Masquerade dress code essential.
Line-up includes: The Cuban Brothers, DJ Food, Felix Dickinson, Horse Meat Disco, Justin Robertson, LTJ Experience, Norman Jay MBE, PBR Streetgang, PsycheMajik, Shit Robot, Spiritual South, Space Echo and Tiger and Woods.
Porthleven, Cornwall. May 26-28. £45-£59.
All day session from some of London's best electronic promoters

Calling all techno heads: here's a new one-day festival that should push your party buttons, hard. Junction 2 is a meeting of some pretty serious minds (London Warehouse Events, The Hydra and Adam Beyer's Drumcode label) and takes place in Boston Manor Park in Zone 4, which has never been used for a festival before.

Line-up TBA
Read more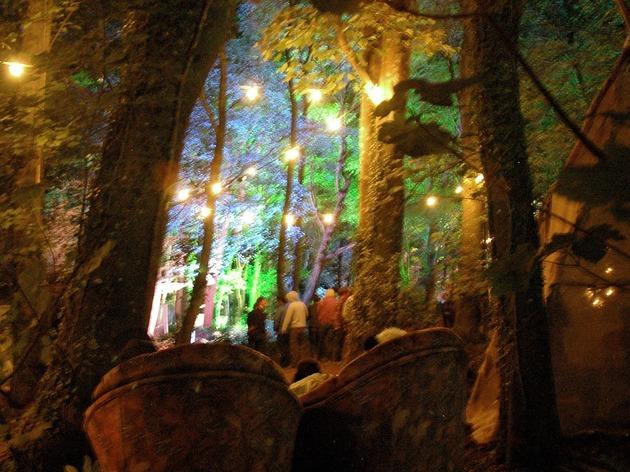 Gottwood
Gottwood Ultra­cool DJs and avant­garde art mystery in a forest
Gottwood is fast becoming the meeting place for cutting­edge dance music purists. It returns to the lush Welsh countryside with the usual solid line­up of top DJs and producers, but it's not all dancing till the shuttle bus home: if you can tear yourself away from the stages, Gottwood's independent spirit extends to highbrow art installations and performances. Best of all, tickets aren't at all pricey. This is one forest we'd happily get lost in.

Line­-up includes: Futureboogie, Percolate, Hypercolour, Rhythm Section.

Carreglwyd, Llanfaethlu, Holyhead, Anglesey. June 8–11. £165 (weekend)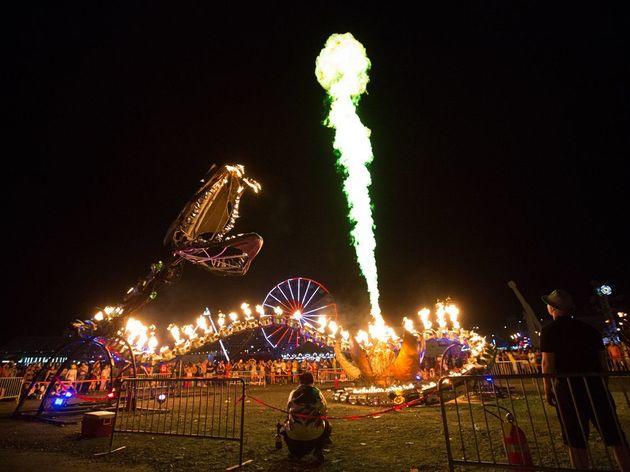 Electric Daisy Carnival
Boundlessly energetic EDM away day
This pumped-­up, multicoloured US export books massive line­-ups bursting at the seams with the biggest DJs in the world, as well as smaller need­-to-­know support acts. EDC is a big-­budget neon dreamscape for the day-­glo EDM generation, with aerial displays, dancers, and carnival rides helping to make Milton Keynes a temporary home from ­home for brosteppers and drop junkies from across the country.
Line-­up TBA
Milton Keynes Bowl, Milton Keynes. July 8. £60.
After three years luxuriating in rural Hertfordshire, premier dance festival Eastern Electrics is setting up home in a new central London venue: but don't worry they plan to retain all ten stages and the line-up is sure to include some suitably huge names from dance music's A-list to delight the party-hungry hordes. And if you want a break from all that dancing, there's an area catering for all your cabaret, fairgound and pillow fight needs.
Read more
One for the old school house heads

Returning for a second year in Trent Park – a country house estate in Cockfosters – this one-day organised by the ever-inventive Found crew explores the roots of house music by gathering together originators of the US sound. There are other sounds being explored too and a healthy dose of contemporary talent in the mix. Last year's inaugural 51st State sold out, so get in there if you fancy checking out this excellent addition to London's mushrooming dance festival scene.

Line-up TBA
Read more
This one-day festival comes from the teams behind ace London nightspots Phonox, The Nest and XOYO, plus equally ace Croatian festivals Dimensions and Outlook. There are two parts to Sunfall: a day of raving in Brockwell Park, followed by eight eclectic afterparties across south London with no extra tickets needed.

Line-up TBA
Read more
The Glastonbury of dance music – remember your wellies
Every year the Creamfields line­-up groans with heavyweight dance acts. The camping festival – expanded this year to four days – is an annual exploration that sees dance music fans up and down the country worship at the altar of DJ demi­gods, underground spin­masters and slinky house producers. With so much to two-­step to, you'd be forgiven for sloping back to the campsite and grabbing a warm beer to help you make it through to curfew on Sunday.
Line­-up includes: Deadmau5, Eric Prydz
Daresbury, Cheshire. August 24-27. £200 (four day camping), £180 (three day camping), £69.50 (one day ticket).
Read more
The mighty SW4 – Clapham Common's bank holiday dance music explosion – returns for another weekend of big drops, club anthems and arms in the air. If you're longing for big beats but can't afford Ibiza and are loath to spend the last days of summer in a dark room, head to SW4 for your fix of big-room house, EDM, electro, techno and trance, as well as other genres creeping in from all angles. The names that SW4 pulls in include some of the biggest DJs and live dance acts on the planet – including a live show from Pendulum –which is probably why it has a marked tendency to sell out well ahead of time.

Line-up includes: Pendulum, Eric Prydz, Sigma, Duke Dumont, Mistajam.
Read more
Fancy a festival abroad?
The biggest, best and boutique-est European music festivals this summer.
Read more