The best UK festivals of 2020
We've cherry-picked this year's best UK music festivals – find your favourite and get out there this summer
Don't believe the naysayers: it's boom time for UK festivals. Every summer brings a new crop of innovative summer music festivals in London and the rest of the country to join the long-established big beasts of festival season. So no matter what you're looking for – rock 'n' roll headliners, folk festivals, boutique festival frolics, house and techno bangers – there's something for you happening in a field this summer. Here's our round-up of the very biggest and best UK music festivals taking place in 2020. See you down the front!
The UK's best festivals in 2020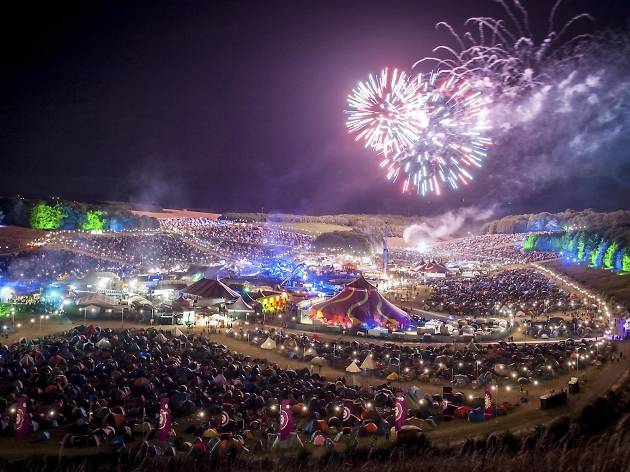 Ian Taylor
The temporary town pops back up for another carnival weekend

Now in its 12th year, this annual shindig is a pop-­up cathedral short of being a full­-blown city. Every year the Matterley Bowl estate becomes a magical town full of hypnotic basslines and mind­bending installations. Music ranges from the underground to outer space – with a few big-name (but still largely alternative) acts and DJs – plus the roster of activities (which has matured in recent years), including banqueting, craft and healing areas as well as Boomtown's traditional mutated 'art vehicles'. After dark, the hordes of party-heads come out to soak up enough beats, dub, drum 'n' bass, ska and reggae to see them through until daybreak.
Line­-up includes Kano, Flogging Molly, Caravan Palace, Tank & the Bangas, Noisia, Psychedelic Parties
Matterley Estate, Hampshire. Aug 12-16. Four-day tickets from £239.
Ben Nicholson
Fairport Convention's folky bash takes over the village
The 41st annual Cropredy is headlined – as ever – by folk veterans Fairport Convention, who will play two sets this year and also curate the line-up. Keeping things cosy, there's just one stage, although there's also the usual 'fringe' taking place at pubs in the Oxfordshire village.
Line-up includes Fairport Convention, Richard Thompson, Thumping Tommys, Clannad, Trevor Horn Band, Maddie Morris, Emily Barker, Turin Brakes, Rosalie Cunningham.
Cropredy, Oxfordshire. Aug 13-15. £155 (weekend).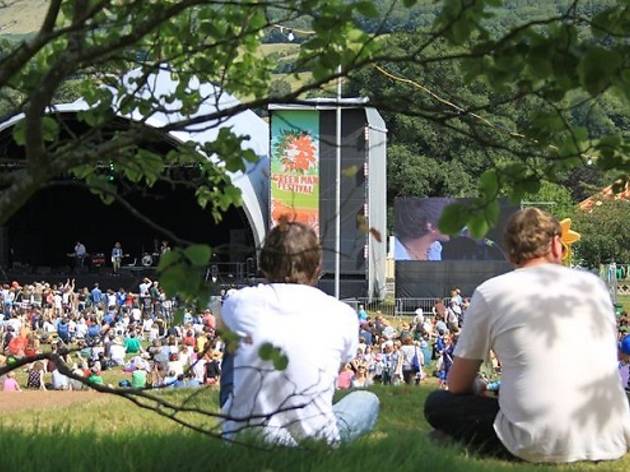 Tasteful alternative music for civilised folk, with added scenic plus points

Too old for Reading and Leeds but still want to get a bit squiffy in a field this August? Well, look no further than Green Man: the thinking person's weekender of choice, complete with a line up plucked straight out of a 6Music wet dream. Set in the lush surrounds of the Brecon Beacons, this one's as much a treat for the eyes as it is for the ears. And while Green Man definitely falls on the calmer end of the festie spectrum, you can still merrily chug on box wine into the wee small hours.
Line-­up includes Michael Kiwanuka, Caribou, Little Dragon, Mac DeMarco, Goldfrapp, Thundercat, Agnes Obel, Black Midi, Lucinda Williams, Nadine Shah, Kokoroko.
Brecon Beacons, Wales. Aug 20-23. £195.
Rave and stay in an actual mansion at this cute boutique fest
This cute boutique festival doesn't go in for booking the absolute hugest names, which means it's surprisingly decent value to stay in an actual mansion (with cooked breakfast) for the whole weekend. That brekkie should keep you sustained as you take part in yoga classes and other outdoor activities before you get your rave on come nightfall.
Line­-up includes tbc

Baskerville Hall, Hay on Wye. Aug 21-24. From £75 for full weekend pass with camping.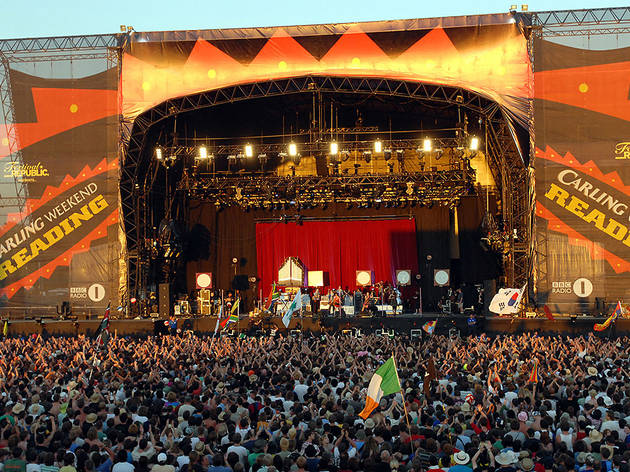 Former rock mainstay continues its genre-diverse turn

Though synonymous with rock, metal, punk and all manner of black-clad guitar antics, Reading and its sister festival Leeds have branched out in recent years with megawatt US rap headliners like Kendrick Lamar, Eminem and Post Malone. This year sees Stormzy share top billing with Liam Gallagher and Rage Against The Machine, leading a line-up that includes lashings of UK rap, dance, soul and even a sprinkling of pop. Viva la difference!
Line­-up includes Stormzy, Liam Gallagher, Rage Against The Machine, Migos, Idles, Mabel, AJ Tracey, M Huncho, Slowthai, Aitch, D-Block Europe, Mahalia.
Richfield Avenue, Reading. Aug 28-30. Prices tbc.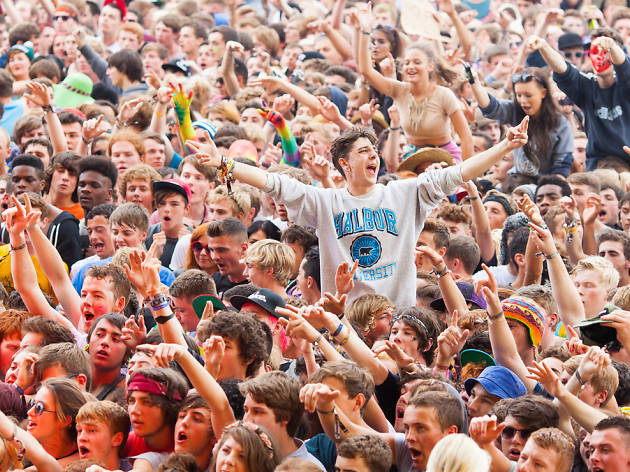 The northern leg of the legendary weekender
While the booking policy continues to evolve from rock-all-the-way to a more modern, multi-genre approach, rest assured that the vibe at Bramham Park will remain as familiar as ever. Like a PG13 version of 'Lord of the Flies', only with more mud and blue vodka slushies, Leeds Festival continues to be a reliably no-nonsense affair: sod the artisan food stalls, here you get burgers and chips, one type of lager and an absolutely enormous amount of music. A festival with its priorities in the right place, albeit with a shedload of tipsy teenagers shoved in there too.
Line­-up includes Stormzy, Liam Gallagher, Rage Against The Machine, Migos, Idles, Mabel, AJ Tracey, M Huncho, Slowthai, Aitch, D-Block Europe, Mahalia.
Bramham Park, Leeds. Aug 28-30 tbc.
Uber-credible picks from indie's weirder corners
Landing in the sacred crossover point between namedrop-friendly muso faves and bands that are actually, y'know, fun, Dorset season-closer End of the Road has been excelling itself on the line-up front for 15 years now. From high-shine leftfield pop to grizzled post-punk, they've got all the bases covered: this year's fest features a headline set from Pixies, the first UK show in nine years from Bright Eyes, and performances from rising stars Arlo Parks and Girl Ray. Add to that a solid programme of arts and literature, plus an increasing nod to late-night larks, and you've got a veritable playground for the more discerning 20-, 30- and 40-something.
Line­-up includes Pixies, King Krule, Angel Olsen, Bright Eyes, Big Thief, Richard Hawley, Little Simz, Aldous Harling, Whitney, Girl Band, Arlo Parks, Girl Ray.
Larmer Tree Gardens, Dorset. Sep 3-6. £199.
Find a music festival in London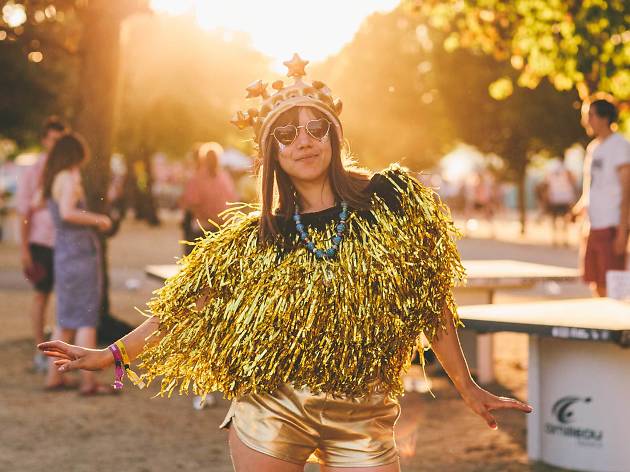 You lucky Londoner: you don't need a tent or even a pair of wellies to get the full festival experience this summer. You've got some of the world's biggest acts and a whole world of fun a tube ride away, thanks to these incredible festivals in London.