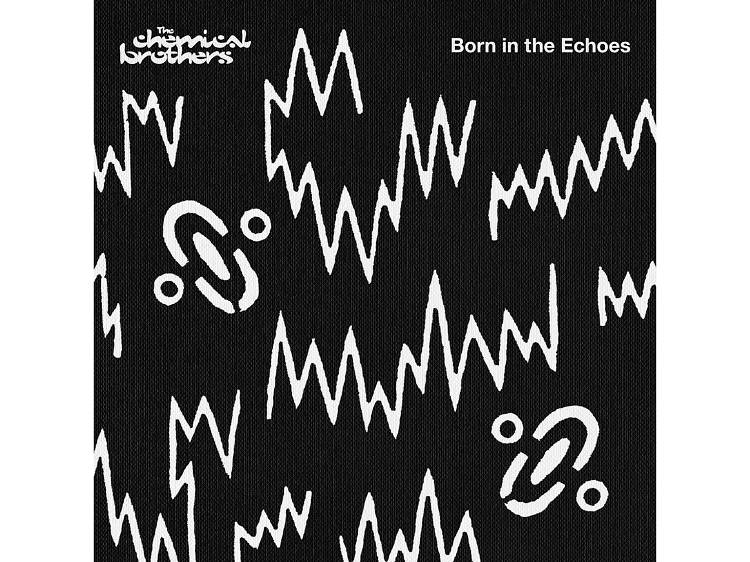 The Chemical Brothers – 'Born in the Echoes'
Back in the '90s, dance music was different. A lot of the era-defining beats and bleeps were made by artists who considered themselves more musician than DJ, and showcased their sound by releasing full-length albums rather than spinning tunes in a club. Few did this better than the Chemical Brothers: Tom Rowlands and Ed Simons, a duo whose psychedelic breakbeats won over countless clubbers and indie kids alike.
Skip forward to 2015 and you can barely move for '90s dance nostalgia. Leftfield, Groove Armada, Basement Jaxx, Underworld, Orbital and others are releasing albums or playing big live shows for the first time in years – often with lukewarm results.
Thankfully, the Chemical Brothers' eighth full-length, 'Born in the Echoes', is anything but lukewarm. In fact, it's a sizzler. Rather than following contemporary trends, the Chems have rooted themselves in what they do best: making chunky, off-kilter dance music with infectious hooks – end of. The result is their strongest album since 1999's 'Surrender'.
The opener, pulsing dancefloor stomp 'Sometimes I Feel So Deserted', states the duo's intentions loud and clear, and the big tracks keep on coming: 'EML Ritual' slowly winds its way into a distinctive, skewed groove that oozes classic Chems appeal, 'Just Bang' does just that and the starry-eyed punk-funk of 'Under Neon Lights' (featuring oddball pop artist St Vincent) could easily have graced one of Rowlands and Simons's heyday albums like 'Dig Your Own Hole'.
A few choruses get lost in the nostalgia and end up sounding cheesy (as does the whole of final track 'Wide Open', a collaboration with Beck), but so much of the material here shows that the duo haven't lost their ability to craft a killer groove and run with it. Okay, there's not quite a 'Hey Boy Hey Girl' or 'Setting Sun', but it seems churlish to demand one. And at a time when dancefloor bangers are ten-a-penny, it's a pleasure to hear the Chemical Brothers shed some light on the roots of the artform.
The Chemical Brothers release 'Born in the Echoes' on July 24.