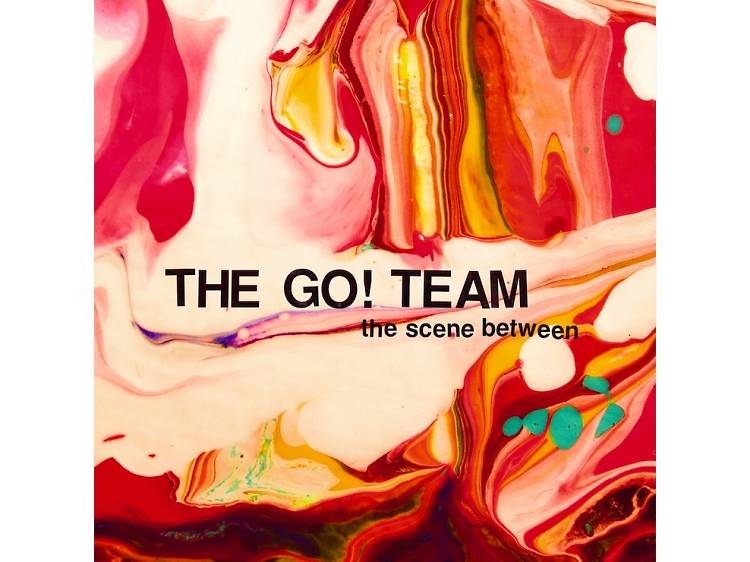 The Go! Team – 'The Scene Between'
It's been a very long time since Brighton sextet The Go! Team stormed into the mainstream with their sample-heavy pop-hop, exploding with trash can drums and fun playground vocals. Against the monochrome backdrop of mid-2000s music, when indie four-pieces swaggered around the charts, this trademark Technicolor pop stood out as something different. But a few albums later – all of which served up more of the same – and this kooky format began to grate. Like their cartoonish lad-rock contemporaries, it looked like it was game over for The Go! Team.
'The Scene Between' is a tenuous comeback. These days, the 'team' numbers just one man in TGT founder Ian Parton, as the project did in its early days. The entire record was written, performed and recorded by Parton, but with contributions from indie vocalists, including New York-based Emmily Reo and Brazil's Samira Winter. Parton has toned down the breathless, frenzied rhythm and, thankfully, The Go! Team's music no longer makes you feel like you're experiencing a panic attack in a Brazilian favela. With the titular song, Parton reminds us that he can still write a catchy hook: this record is steeped in appealing nostalgia for '60s girl groups and shoegazing rhythms. The gawky bedroom-electronica production is also rather endearing. What isn't, however, is Parton's reliance on making everything sound like it's blaring out of a battery-powered cassette player, or his cloying experiments in lo-fi noise, which chug along between otherwise great tracks.
According to Parton, this album is 'permeated with a wobbly VHS feel'. You might have thought The Go! Team had gone the same way as VHS by now, but the promising signs of life contained on 'The Scene Between', suggest otherwise.
What do you think of 'The Scene Between'? Leave your review in the comments box below or tweet us at @TimeOutMusic.