The Naked And Famous – 'In Rolling Waves' album review
After an early peak, the Kiwi group's second record sinks into blandness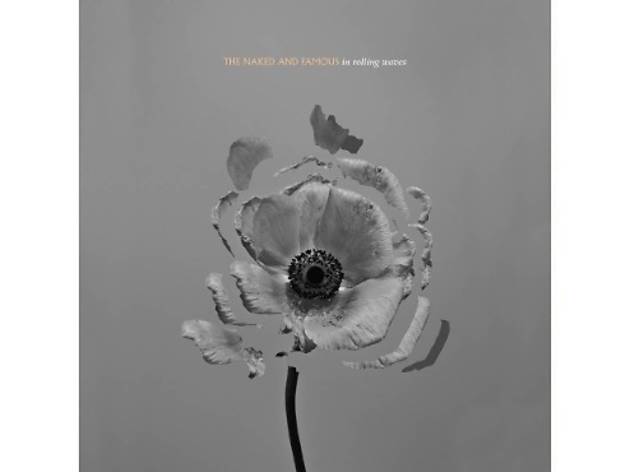 That second album, 'In Rolling Waves', has now landed. Each track was recorded without backing tracks with the idea that it could be played the same way live, and this intention is embodied in opening track 'A Stillness': a brilliantly hypnotic and stylish song made for the stage or (failing that) massive speakers. Gradually building into a steady rhythm reminiscent of The Stone Roses' 'Waterfall', and with entrancing vocals that emulate Björk's on 'Big Time Sensuality', The Naked And Famous (skipping forward from the '80s for one track) seem to slip into such a '90s daze here that you can almost see Bez gurning in the corner of your eye when it plays. The thudding beat and sporadic sweeping electronica make for a wildly euphoric track, which holds huge promise that this album will be considerably better than the first. It's a promise that is gradually and awkwardly broken throughout 'In Rolling Waves'.
After that premature peak, the album sinks song-by-song into abysmally po-faced synth-pop: think Hurts on a comedown. Recent single 'Hearts Like Ours' is pleasant enough as straight-laced electronica for the masses, but without wit or any ounce of rebellion it reeks of a car advert. With the exception of 'The Mess' – arguably the most unlistenable song on the album, a duet that could drown in its own earnestness – the rest of 'In Rolling Waves' continues in a similarly bland vein. The title track blasts on with a cringe-inducing, over-epic chorus, and 'What We Want' drones on like a boy-band album-filler ballad unconvincingly disguised as something 'alternative'. 'I don't know what I want,' sing Thom Powers and Alisa Xayalith together. We do: not this.
Buy this album here
What are your thoughts? Let us know in the comments box below or tweet us at @TimeOutMusic.
Sponsored listing
The Blues Kitchen Brixton
This Brixton branch - on Acre Lane - is one of three Blues Kitchens in London. The others are in Camden and Shoreditch. Each follows the same theme - food of a southern American bent served to a soundtrack of live music.  And while the music of the moniker does play more than a small part on the music programme, it's not all about the blues. Expect, too, swing, soul, bluegrass, Motown and themed nights - including a popular Halloween gig. There's usually something on every night of the week. The food menu takes in classic Deep South dishes, with New Orleans gumbo, catfish jambalaya, Texan brisket, St Louis pork rib and a creole bean burger. Canadian lobster, burger specials and jerk chicken salads also feature. 
Venue says: "Quench your midweek thirst with our new two-for-one offer on cocktails every Wednesday!"