Thundercat – 'Apocalypse' album review
A funky trip through electronic music and Lynchian psychedelia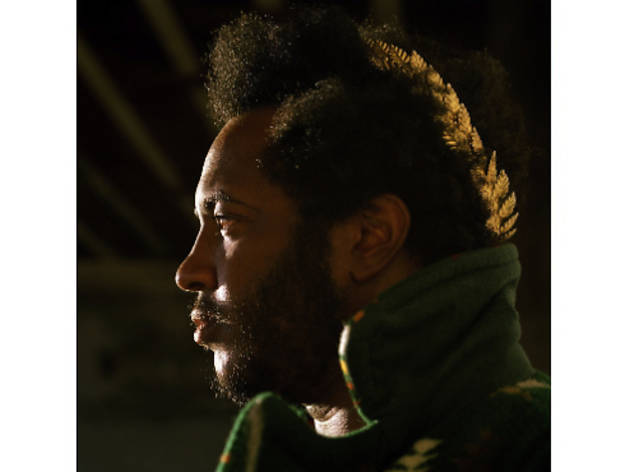 Derner is a long-time collaborator with progressive beatmaker and digital jazz musician Flying Lotus, and the glitchy-but-funky sound of FlyLo's Brainfeeder label is all over 'Apocalypse'. It's clear, however, that there's a hell of a lot more swirling around Derner's brain – notably The Beach Boys' lonesome pop sound, the jittery pleasures of P-funk and a lot of chemicals designed to take things in strange directions. 'Oh Sheit it's X' is the album's electro-funk apex, with disco drums and virtuoso slap bass underpinning Derner's remembrance of excesses past. His soulful singing is invested with all the same honest energy as greats like Bobby Womack, Al Green and Curtis Mayfield, even when the lyrics are as prosaic as 'I don't know where the bathroom is!'.
The great West Coast psychedelic tradition is invoked more obviously on 'Lotus and the Jondy' which opens with the lines: 'Walking in the forest, straight tripping in the darkness. Straight up seeing goblins, with no need to be frightened. Then I grab the ice-cream…' Thundercat is largely a distant space cadet, and this track's soft, jazzy instrumentation is typical of 'Apocalypse's lilting style overall. The album is like a wave rushing over the listener, with only a few moments leaving anything behind. Second track 'Heartbreaks + Setbacks' is one of those moments – a minor-key beauty with (appropriately) heartbreaking lyrics, and a human touch to offset all the talk of ice-cream vending goblins.
For the most part Thundercat is just poking about in the druggy depths of psychedelia, electronic music and dark Lynchian dreams, but he's at least managed to bring back some meaningful souvenirs from his trips.
What are your thoughts? Let us know in the comments box below or tweet us at @TimeOutMusic.
Psychedelic space soul-fusion and stoner low-end theory collide here in the hands of Flying Lotus/Gilles Peterson-endorsed bassist/singer Thundercat, aka Stephen Bruner. His album 'Drunk'' from earlier this year, was a riot of kaleidoscopic funk, fretboard-melting bass wizardry and wicked humour, so get ready for a similarly action-packed live show.
Read more
See all Thundercat events