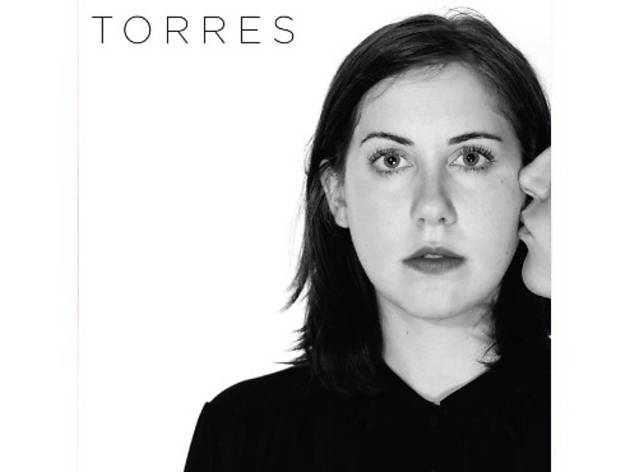 Torres – 'Torres' album review
The unconventional Nashville singer makes her British debut with a set of smouldering, haunted tunes
22-year-old Mackenzie Scott
, and we're going to give them to you straight. First up, it's a love letter to (and 'thank you' note for) the Gibson 335 guitar her family gave her for Christmas two years ago. Until then, Scott – a graduate of the songwriting programme at Belmont University, Nashville – was given to strumming her pain acoustically in coffee shops. But transposed to an electric guitar, her sweetly melodic songs of isolation, jealousy and haunted longing ignite into SOS flares of distortion, finally smouldering somewhere between St Vincent and EMA.
'Honey' is a case in point. As Torres fails to extract closure from an ex over coffee and cigarettes, the song coils round and round in pent-up spirals (like Micah P Hinson's 'The Day Texas Sank to the Bottom of the Sea' or Martha Wainwright's 'Bloody Mother Fucking Asshole') and eventually winds itself into one extraordinary sonic wallow of deconstructed grunge. It's an awesome track, and she knows it, putting the lovesickness on hold for a second to ask, 'What ghost crawled inside my guitar?'
Then there are the brave acts of imagination. 'Moon & Back' takes the point of view of a mother writing a future letter to the baby she's giving up for adoption: 'Life just thought that I should draw the short straw, / But. little baby. for a short time I had you to break my fall.' It's punctuated by sweet little 'na-dum-na-dum-de-da-das' as if Scott is taking a minute, or comforting the baby or herself. It's lump-in-throat central, and that's before you find out Mackenzie was herself adopted.
Next up: for all the talent and emotional intelligence on display, 'Torres' acts its age, with the intensity and hunger of youth. 'Feed me something real while I've got youth left in my veins,' goes the raw and rumbling 'Chains', offering a kind of manifesto for the whole record. Mackenzie and engineer/producer Ryan McFadden chose to record 'Torres' onto tape at Tony Joe White's home studio, thereby raising a finger to the polished sound of Nashville's Music Row.
Finally, the whole album is a cool, androgynous 'whatever' to all those 'What are the pitfalls of being a female musician?' questions which Mackenzie has been swerving from day one. She takes her stage name from her grandfather's surname and her fashion cues from Johnny Cash, and poses for an album cover on which she's kissed by a pair of unidentified lips.
All of the above has resulted in a considerable buzz stateside, where this album was released back in January, and Torres is poised to make just as strong an impression here – or, as she would put it: 'Hey, let's go blow some faces off!' And that's another reason right there.
Buy this album here
What are your thoughts? Let us know in the comments box below or tweet us at @TimeOutMusic.