Ty Segall – 'Sleeper' album review
The garage-rocker produces a sublime, space-cadet acoustic album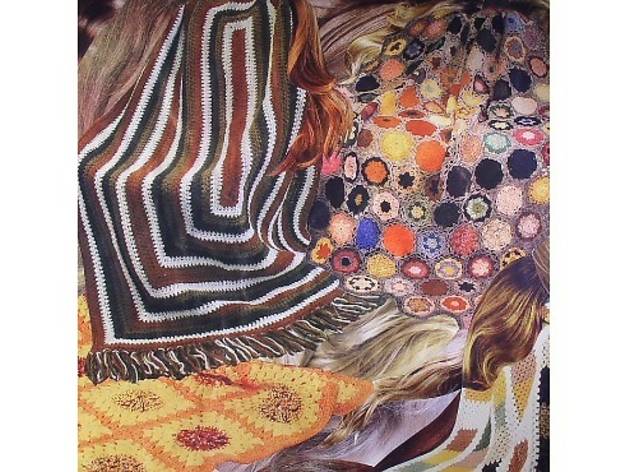 Ty Segall – 'Sleeper'
California garage-rock workaholic Ty Segall continues his plunge into the past, following last year's heavy-psych White Fence collaboration 'Hair'. 'Sleeper' is an acoustic album heavily indebted to the lolloping, semi-improvised drone-folk of Syd Barrett, early T-Rex and their starry-eyed offspring.

It's not Segall's first soft brush with acoustic instrumentation – 2011's 'Goodbye Bread' has that honour – but 'Sleeper' is a more richly cosmic affair, heavy on the phase and reverb, drifting by on strummed strings and Segall's weirdly Scouse-inflected holler. As with every Segall release there are fleeting quality control problems, and the middle of side one does drag. The highlights are truly sublime, however: the string-tinged 'She Don't Care' is almost lighter-wavingly lovely, 'Queen Lullabye' has a demonic rumble to rival 'Their Satanic Majesties Request', and closer 'The West' harbours the sweet promise of Ty Segall, country balladeer. Now that we'd love to see.

What are your thoughts? Let us know in the comments box below or tweet us at @TimeOutMusic.
Sponsored listing
The Blues Kitchen Shoreditch
This Curtain Road venue is close in style and sentiment to its big sister, The Blues Kitchen over in Camden. Expect, then, a restaurant, bar and music venue with a hefty Stateside influence - from its bourbon and its barbecues all the way to its blues.  Music does have a big part to play here. There's live artists pretty much every night of the week, with everything from rock 'n' roll to swing, motown, roots and even gospel complementing all that smokey blues. Keep an eye out for nights where food and music combine in happy harmony - think bargain ribs gnawed to a soundtrack of soul.  An in-house barbecue, with meats smoked over fruit woods in their own fire pit, is kept busy - orders of beef brisket, smoked chicken, short beef ribs and burnt ends glazed with a beer and hickory barbecue sauce prove popular. Chilli,gumbo and a catfish jambalaya also feature. 
Venue says: "'Free wing Fridays' between 5-7pm at the Blues Kitchen Shoreditch. Come down and get your wing on!"