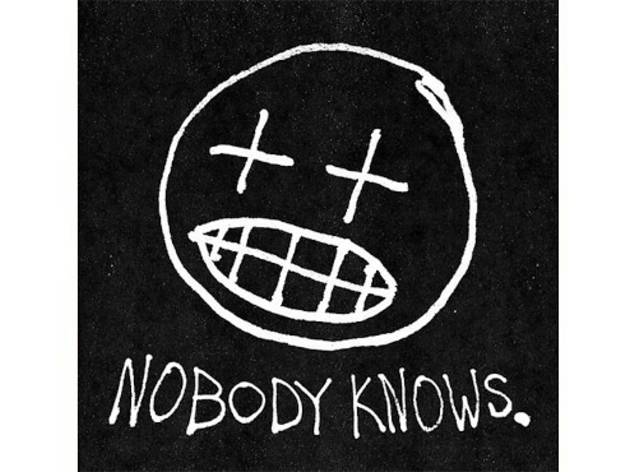 Willis Earl Beal – 'Nobody Knows' album review
As a vehicle for the singer's astonishing voice, this is a triumph
In fact, Beal's 'X Factor' run is perhaps the least interesting thing about this 28-year-old Chicagoan singer songwriter, who joined the army at 22 and then became homeless by the time he was 23. His talent show experience was just as short-lived. Beal reportedly got completely drunk and forgot his lines, and then (when Simon Cowell asked him how it felt to be there 'on the eve of this once-in-a-lifetime opportunity') blurted out, 'I want some Del Tacos.' The response betrayed a musician already becoming disillusioned with the music industry – but 'The X Factor' did not turn out to be the 'once-in-a-lifetime opportunity' as Cowell described. Beal got snapped up by XL Recordings, released his debut album 'Acousmatic Sorcery' (a lo-fi, stripped back collection of magical-but-bizarre DIY songs, recorded over the years in Beal's home) in April last year. Apparently, h has since spent all the money he earned from it on 'food and booze'.
Don't worry, however: Beal's new album 'Nobody Knows' is good enough to earn him plenty more. It's primarily an impressive showcase for his soulful and haunting voice. Disarmingly world-weary and husky, moving between vulnerability and steadiness within the length of a line, his vocals no longer (as on 'Acousmatic Sorcery') sounds like they're crackling out of a '90s tape recorder. Instead, they're clear and strong: any traces of 'Loser'-era Beck – the sound of a man with a phenomenal voice at the side of the road whacking a tin can – are replaced by something reminiscent of Otis Redding or Sam Cooke, so that 'Nobody Knows' is less outsider art and more classic soul.
Luckily, Beal's brazen talent makes up for any charm lost in the new clean-cut production. As he croons against a backdrop of less-is-more instrumentation – deep, minimal guitar in 'Everything Unwinds' and a simplistic clap-and-beat in 'Too Dry to Cry'. 'Coming Through', in which he collaborates with Cat Power, is a brilliant, uplifting rhythm and blues track, while opening song 'Wavering Lines' is mostly acapella, acting as a platform for Beal's astonishing voice. It's as a vehicle for Beal's exceptional talent, in fact, that 'Nobody Knows' is a brilliant creation. His ejection from the 'X Factor' boot camp seems to have been a blessing: 'Nobody Knows' is better than anything that has come out of the programme.
Buy this album here
What are your thoughts? Let us know in the comments box below or tweet us at @TimeOutMusic.