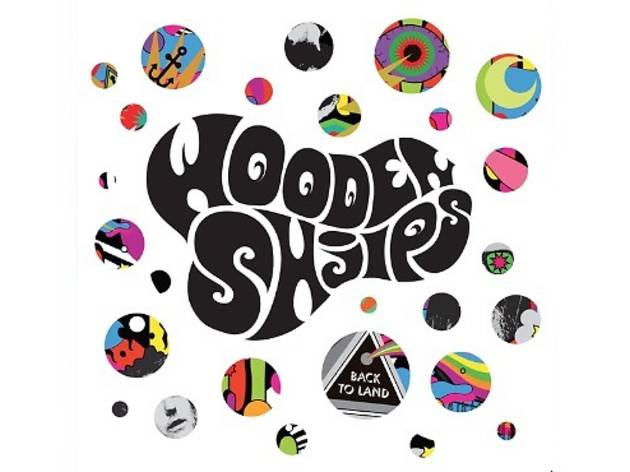 Wooden Shjips – 'Back to Land' album review
Superb psychedelic chuggery by a beardy band on top form
Wooden Shjips – 'Back to Land'
San Francisco's Wooden Shjips have some mightily impressive facial fuzz. Guitarist Ripley Johnson is the most hardcore, with his grizzled beard and moustache, but the rest of his his group are hardly letting the side down: between them they've got (at last count) two beards, a moustache and an impressive pair of Victorian-style mutton chop sideburns.

What's the point of all this beard arithmetic? It's just that Wooden Shjips's chin foliage, like their music, places them squarely in a freak-rock tradition stretching back to the jam bands of the '70s. Even the packaging of their fourth album 'Back to Land' is exactly the kind of thing you'd expect from a band this beardy: never mind the Crosby, Stills And Nash-inspired band name, how about the 'Led Zeppelin III'-referencing cover art?

But while 'Back to Land' is decidedly acid-fried, it's sleeker and more sublime than you might think, with an irresistible forward thrust that owes more to Neu! than to The Grateful Dead. The title track kicks off with a two-chord organ and bass loop and some semi-audible vocals that make the whole thing sound like Suicide on a road trip. 'Ruins' is similar, but with a swing. 'Ghouls' switches back into to heavy motorik mode, with some retro phaser action for good measure… and so on.

It's a simple formula (need to write a chorus? Here's a third chord) that's elevated beyond repetitiveness or aimlessness by the sheer drive and panache of a band at the top of their freaky game. The rhythm section provide superb psychedelic chuggery, while Johnson lets his smoky, velvety guitar tone perform wah-wah cartwheels in the air above. The most melodic track here is 'These Shadows', which has a sweet, slightly Yo La Tengo-ish tune to it: ample proof that Wooden Shjips can do more than jam gorgeously to infinity and beyond. But with beards and instrumental chops as impressive as theirs, who needs much more than three chords and a steady beat?

Buy this album here

What are your thoughts? Let us know in the comments box below or tweet us at @TimeOutMusic.


Listen to 'Back to Land' on Spotify

Watch the video for 'Back to Land'