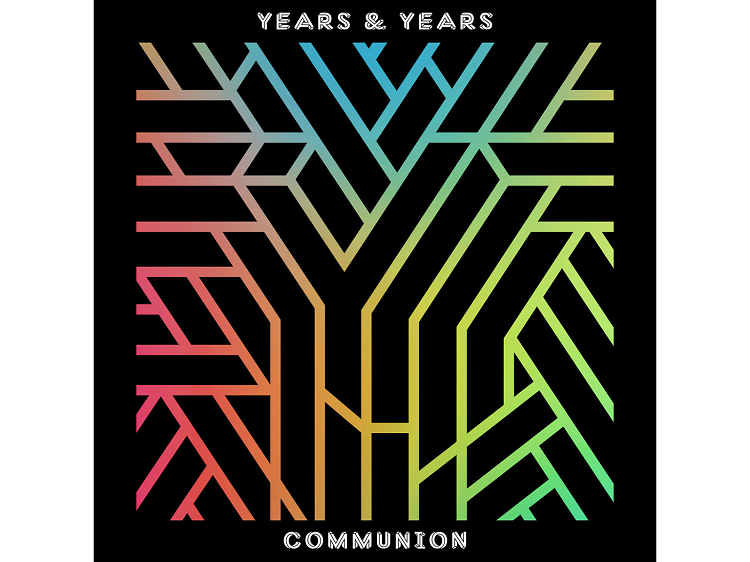 Years & Years – 'Communion'
Years & Years' debut album arrives on a cresting wave of expectation. The London-based trio – singer Olly Alexander, bassist/keyboard player Mikey Goldsworthy and synth whizz Emre Turkmen – reached Number One in March with their irresistible single 'King', and recently attracted such a hefty crowd to their Glastonbury set that fans had to be turned away from the tent. When they topped the BBC's Sound Of 2015 list earlier this year, Alexander noted shrewdly, "We've just got to not muck it up."
Fortunately, they haven't even come close. Years & Years' sound, a trendy but friendly blend of electro, R&B and house, proves consistently entertaining across this 13-track set. Some of these songs are midtempo bangers every bit as catchy as 'King', most notably the Kate Bush-indebted 'Shine', triumphant techno-pop of 'Gold' and a suitably hymnal tune called 'Worship'.
But Years & Years are no one-trick electro ponies; they know how to mix things up a bit. 'Eyes Shut' is a soulful ballad; 'Take Shelter', 'Border' and 'Real' feature beats influenced by urban pop songs from the late 1990s and early 2000s; and the slow-burning 'Without' offers a glossy British take on the hipster R&B sound: not so much The Weeknd, perhaps, as Bank Holiday Monday.
In fact, it's all so slick that Kylie Minogue should be asking this lot to write songs for her next album, but thanks to Alexander, Years & Years never slide into blandness. The frontman's yearning lyrics are filled with all sorts of romantic intrigue – the 'itch' of all-night lust on 'Real', the secret affair that drives 'Worship', and the loss of control to a dodgy partner on 'King'. 'Desire' finds him wondering tantalisingly, "Am I enough to keep your other lovers hidden?" If at times he's a tad dramatic, well, that's only to be expected: the 24-year-old also has a promising acting career on the go.
It all adds up to what is surely the summer's first essential pop album. This is one 'Communion' that everyone should be grateful to receive.