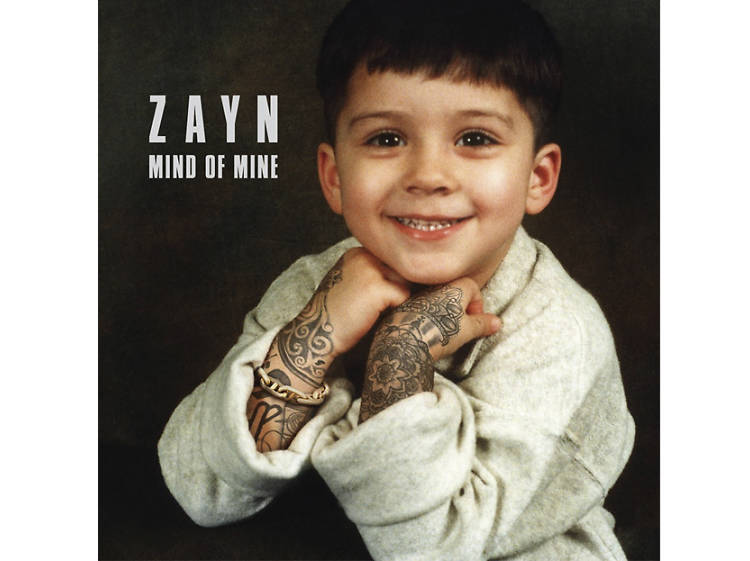 Zayn - 'Mind of Mine'
After quitting the world's biggest boy band in March 2015, Zayn Malik shared his true thoughts on the group's music a few months later. 'Would you listen to One Direction, sat at a party with your girl? I wouldn't,' he told The Fader. Though a little ungracious, the diss doesn't seem to have discouraged his fans: last month, Zayn's debut solo single 'Pillowtalk' reached Number One in both the UK and US.
This album continues his move from 1D's precision-tooled pop-rock into hipper, more intimate musical territory. The crisp choruses of 'Pillowtalk' and follow-up single 'Like I Would' are slightly misleading, because elsewhere 'Mind of Mine' clearly wants to be a moody alternative R&B album. The gentle electronic quiver of 'She Don't Love Me' and 'Bright' recall The Weeknd, while atmospheric downtempo jams like 'It's You' and 'Bordersz' have strong echoes of Frank Ocean. Sure, it's a bit derivative, but Zayn's distinctive voice – a smokey smoulder with a strong falsetto – will keep you intrigued.
In a few years time, Zayn will probably look back and cringe at the way he's stylised each track title with alternating capital letters: 'dRuNk', 'rEaR vIeW' and 'lUcOzAdE' – which seems to be a song about people who've wronged Zayn, and thankfully not an ode to the isotonic sports drink. But then again, his lingering gaucheness can be endearing. When he yelps 'We'll piss off the neighbours' on 'Pillowtalk', it's a very British and strangely passive way of announcing that he's actually really good in bed, thanks very much.
'Mind of Mine' may not quite live up to the colossal hype, but there's no denying Zayn has created the vibe he wanted here. This is definitely an album you could listen to sat a party with your girl.
Now read more of our latest
album reviews
.