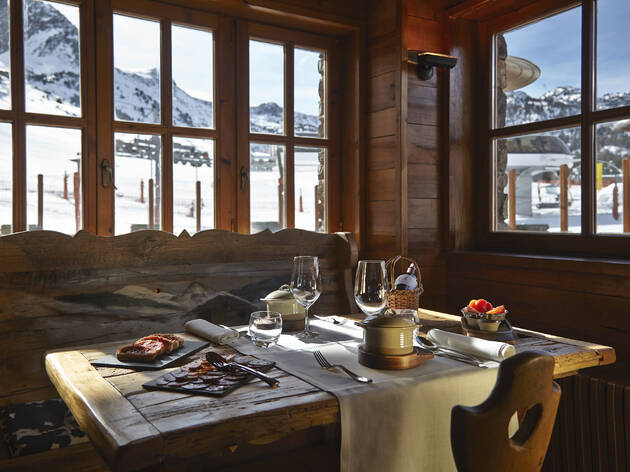 All you need to know about food in Andorra
As part of our guide to visiting Andorra in the winter, we take a look at the very finest food on offer
Once you've spent your time discovering all of the best attractions that Andorra has on offer, it's time to get down to some foodie business. And lucky for tourists and locals alike, there's a spectacular array of gastronomic delights on offer. Here's all you need to know about Andorra's cuisine, and more importantly, where to eat.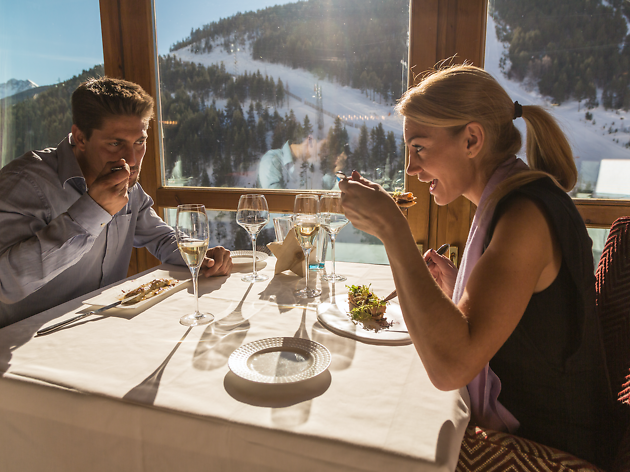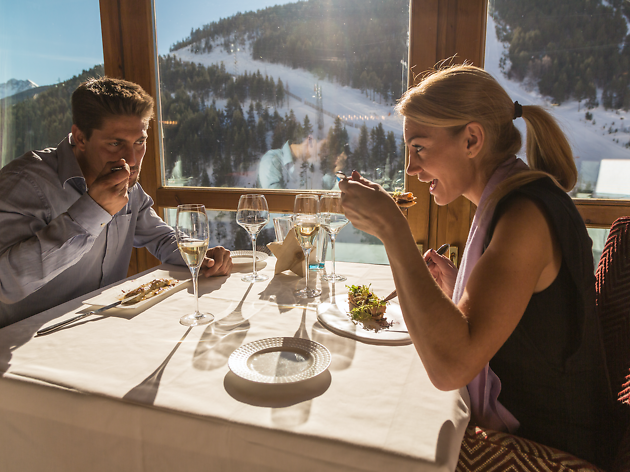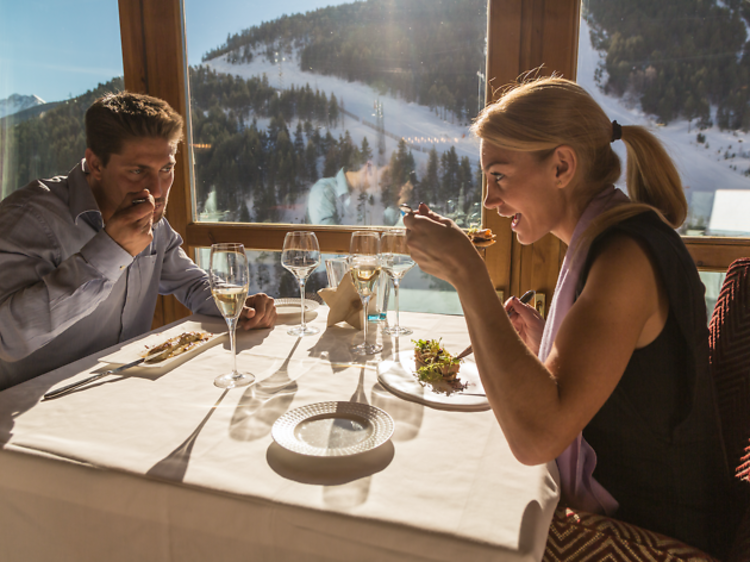 What's the deal with Andorran food?
Providing hungry diners with the aromas and flavours of the principality, Andorran cuisine makes the best of seasonal products that can only be sampled at certain times of the year. We're talking mouthwatering wild mushrooms, winter vegetables, charcuterie and more.
In fact, Andorra's geographical location is incredibly important when it comes to flavour, as it gave rise to a cuisine assimilated with the influences of French and Catalan cooking. It comes as no surprise, then, that Andorran cooking has always been intricately connected to the area's typical produce, conditioned by the seasons and traditionally characterised by the self-sufficiency of the locals.
Head up high into Andorra's mountains and you'll discover traditional houses known as bordes. Historically, these were used to store grain and cattle, but nowadays some have been transformed into restaurants. Our advice? If you get the chance to dine at one of these bordes – take it. Not only will you get to experience traditional Andorran cuisine but you'll be nibbling in an authentic environment, whilst contemplate their peculiar yet warm and welcoming architecture and decor.
Traditional Andorran dishes
First up, Escudella. A traditional dish typically served during winter and at popular events, Escudella is a light pork stew with seasonal vegetables. At Christmas, you can try the dish with a traditional type of pasta, called sopa de galets or sopa grossa. Tasty.
If you're more interested in leafy greens, Trinxat de montanya is a typical Pyrenees dish made with winter cabbage, potatoes, garlic and tocino. Perfect for any pork-loving travellers.
Andorra is also home to several varieties of wild mushrooms which end up in a variety of traditional dishes. To name a few: there's the boletus, the saffron milk cap, the grey knight, the common morel and the Scotch bonnet. Wanna try them all? You'll find them in creams, rice dishes, sauces and accompanying meat dishes of every kind.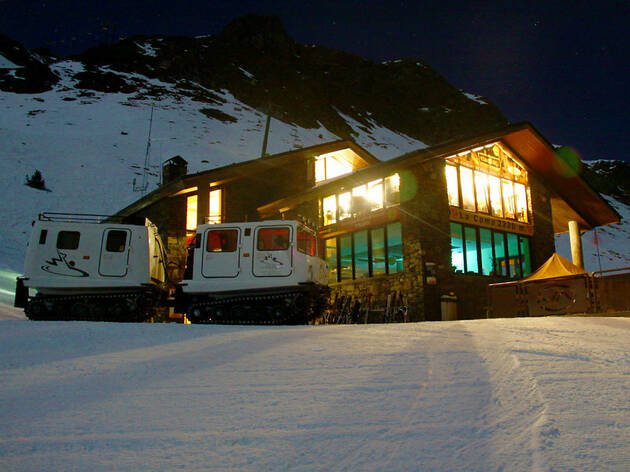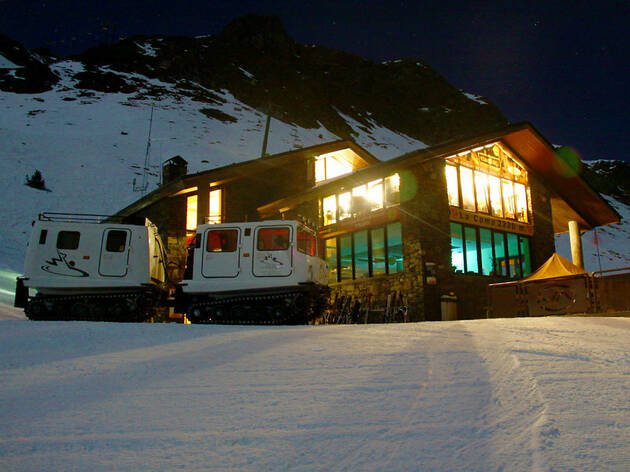 If you've decided to make the most of Andorras ski slopes, then you'll definitely be wanting something to munch on. Luckily, once you've kicked off skis, Andorra's ski resorts offer several options for dining.
Reserve a spot at The Grandvalira for a unique atmosphere in which to enjoy the mountain nights. If you're up for it, you'll get the chance to experience different activities on the side – from excursions by snowshoe to snowmobile or snowcat (depending on the restaurant you choose).
For example, if you drop into the Vodka Bar Restaurant come evening, not only will you get to enjoy a premium menu based on mountain cuisine, but dinners can be combined with other activities, including mushing, snowmobiling and snowshoeing. Plus, it's a beautiful space to refuel, with a vibrant interior that was designed by prestigious interior designer Lázaro Rosa-Violán.
If you're in Vallnord Ordino-Arcalís (and you're not afraid of heights), try dining in the Borda de la Coma restaurant. Set at an altitude of 2,220 meters, it's the perfect pit-stop after a night-time excursion by GicaFer or post giant sleigh ride.
At Vallnord Pal-Arinsal there's a range of night-time activities on offer. To unwind, make your way to the Coll de la Botella restaurant where you can get stretchy in a yoga class at 2,200 metres. Comprising of a one-hour Kundalini followed by a healthy, organic dinner it's a great way to find some zen between other snowy sports. Wanna speed things up? The same restaurant also hosts zumba classes, so you can get super sweaty and then reward yourself with a delicious dinner. Result.
For more information, visit www.visitandorra.com