Heads up! We're working hard to be accurate – but these are unusual times, so please always check before heading out.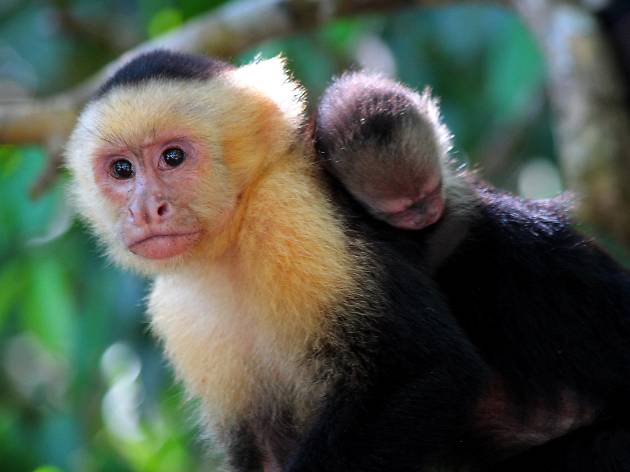 The alternative two-week road trip in Costa Rica – from hipster dining to hidden cloud forests
Taste exotic fruits in the markets of San José, go puma and ocelot-spotting in the national parks and then unwind with beachside yoga. Here's how to spend two weeks in Costa Rica
Costa Rica is packed with landscapes, ecosystems and microclimates so diverse, and teeming with all manner of wildlife, you may think you'd struggle to fit it all into one trip. But thanks to its compact size – five times smaller than the UK – it's a pretty easy country to cover in two weeks. From volcanoes to atmospheric cloud forests, beachside yoga spots and rich city culture, here's how to make the most of small-but-mighty Costa Rica – taking in some of its less obvious spots.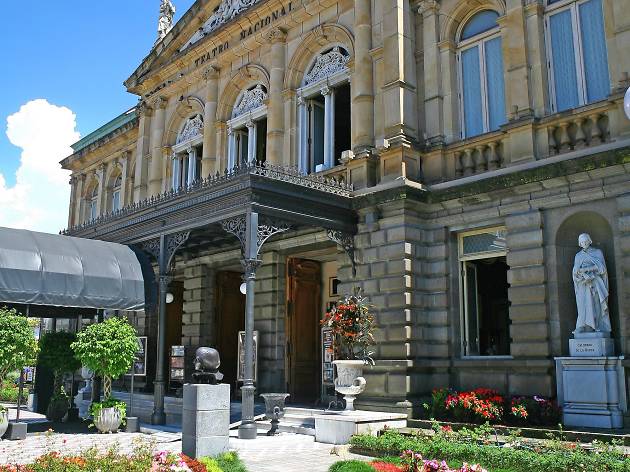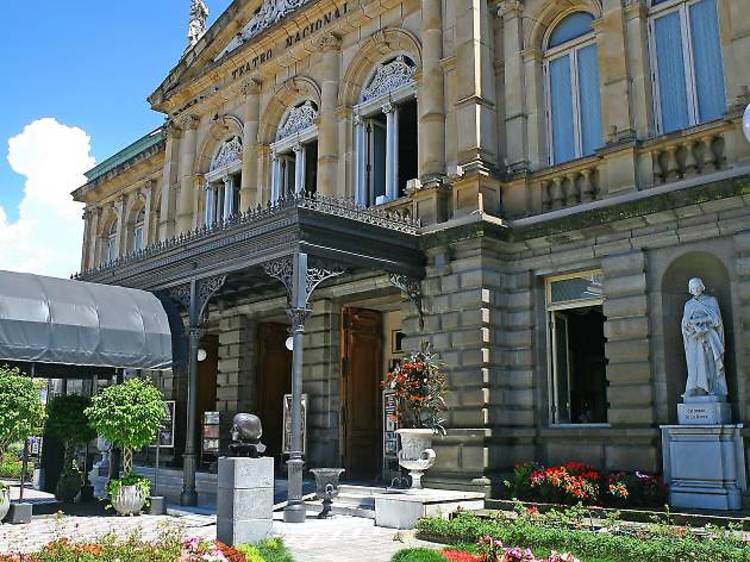 Kick things off with a dose of culture and food in rising star San José, the Costa Rican capital. Catch music and dance performances at the neo-classical and beaux arts National Theatre, and get an insight into the country's history right back to its pre-Columbian communities in the city's museums. Don't forget to check out the street art: the best can be found in university area La California, a spot with lots of up-and-coming bars and restaurants.
And while the city's known for its coffee shops serving the country's finest beans (Costa Rica produces 1.5 million bags of the stuff a year), it's something of a food lover's paradise, too. Find exotic local fruits such as 'cas', a tart little guava that's pulped into a drink, at Zapote organic farmers' market in the south-east of the city. For cool bars, cafés and farm-to-table restaurants, head to the area around Calle 33 and Calle 35 in Barrio Escalante.
Top tip: For a taste of traditional Costa Rican food, order the gallo pinto or casado from a soda – a traditional Costa Rican restaurant found in every town and in San José Central Market.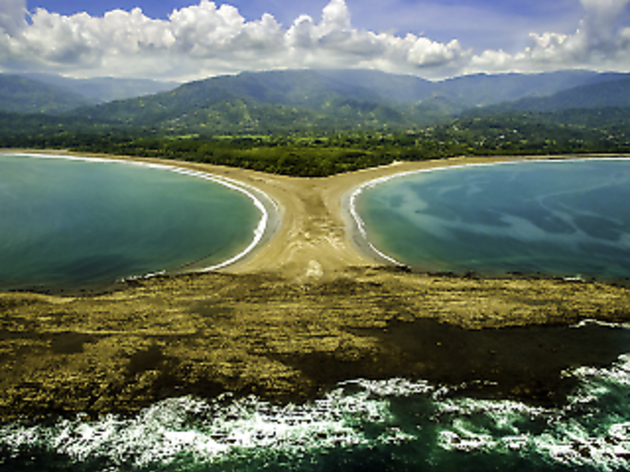 Aerial Media Costa Rica
Days 4-6: Marino Ballena National Park
Drive south to see humpback whales and dolphins splashing about in the waters of the Marino Ballena National Park, an area comprised of 13,000 acres of ocean and nine miles of coastline. The best thing? When viewed from above at low tide, that coastline also just so happens to be shaped like a whale's tail.
Whale season runs from July to October, but there are plenty of other things to see and do here all year (not to mention pristine beaches and weather warm enough for year-round sunbathing). Dive and snorkel the coral reefs around the park's offshore islands and you could spot manta rays, parrotfish – or even hammerhead sharks, and bottlenose and spotted dolphins. Not far away on the land, there are plenty of opportunities for horseriding, canyoning and hiking to striking waterfalls, too.
Top tip: If the idea of spotting nesting hawksbill turtles appeals, head here between May and November.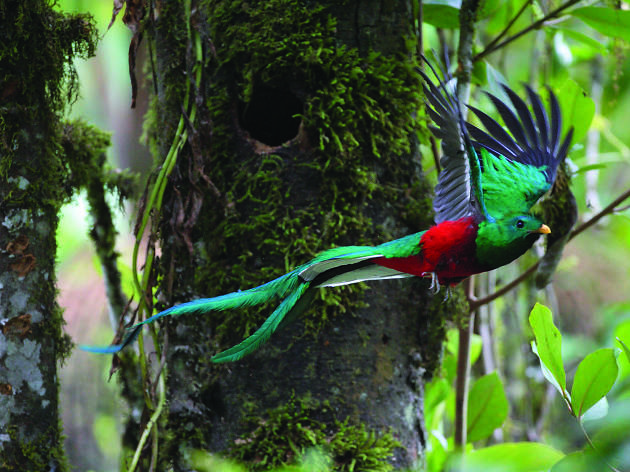 Christine & Franck Dziubak/ Imaginaria SA
Days 7-9: San Gerardo de Dota
No visit to Costa Rica is complete without experiencing a hidden cloud forest – cooler, misty microclimates at higher altitude. So head north and base yourself at San Gerardo de Dota – before going out into its thick, atmospheric cloud forest in search of the resplendent quetzal bird, with its fetching combo of bright red, blue and green feathers. Spend your time exploring this misty forest at the base of the Talamanca mountain range by hiking or on horseback.
Top tip: The best way to spot quetzal birds is to visit the highest elevation in this area, Los Quetzales National Park. Pack some hiking boots – they'll definitely come in handy.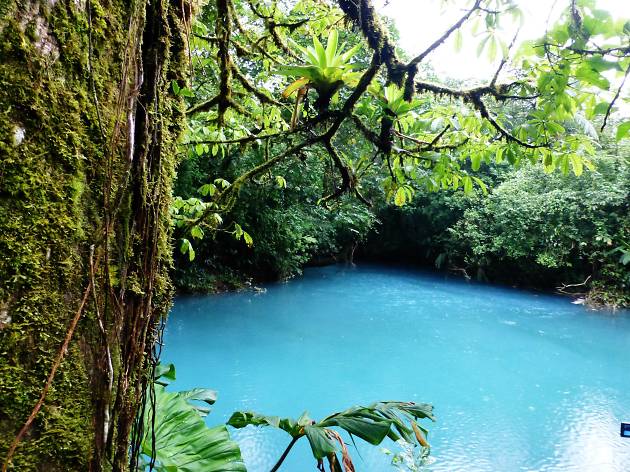 Days 10-11: Tenorio Volcano National Park
Now head further north for otherworldly natural beauty in the Tenorio Volcano National Park. Explore hiking routes through the rainforest and along the Río Celeste. Be sure to check out the piercing blue, mineral-coloured waters under its waterfall, too. Look out for beautiful bird and butterfly varieties, plus white-faced monkeys, anteaters, pumas, tapirs – as well as orchids growing in the wild. Soak those muscles afterwards in the volcanic hot springs, which are said to have healing and restorative properties.
Top tip: For a longer hike, venture up the 6,286ft, Tenorio Volcano – at mid-elevation, it's home to wild cats such as ocelots, jaguars and cougars.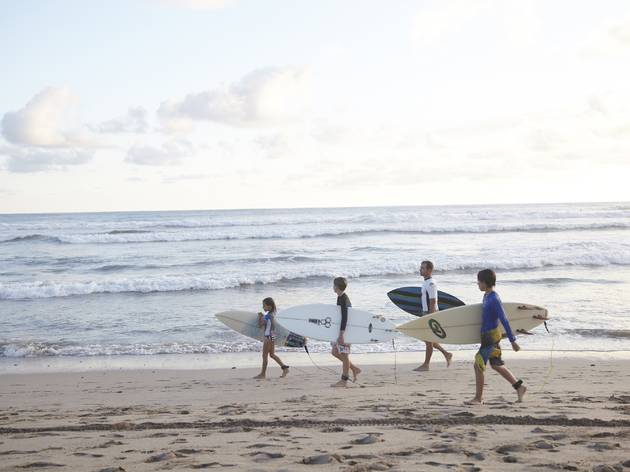 Dubbed 'the next Tulum', Santa Teresa, at the tip of Costa Rica's north-western Nicoya Peninsula, is the ultimate place to finish after nearly two weeks of exploring. The former fishing village is flanked by a string of pristine beaches that provide a quiet, relaxed place to recharge, away from the busier tourist spots – so go before everyone finds out about it. Learn to surf, take yoga lessons or lie back and soak up the warmth. There's plenty of chilled-to-the-max boutique beachside accommodation, with hammocks and spa treatments galore. Relaxed yet?
Top tip: For beginners' surfing lessons, head to Playa Hermosa (aka Beautiful Beach).
BA's direct flight to San José launched in April 2016; Costa Rica is more accessible than ever before. Thomson also operates charter flights into Liberia, Guanacaste, in the north of the country, and Air France, KLM, United and Delta operate indirect flights to San José.