Heads up! We're working hard to be accurate – but these are unusual times, so please always check before heading out.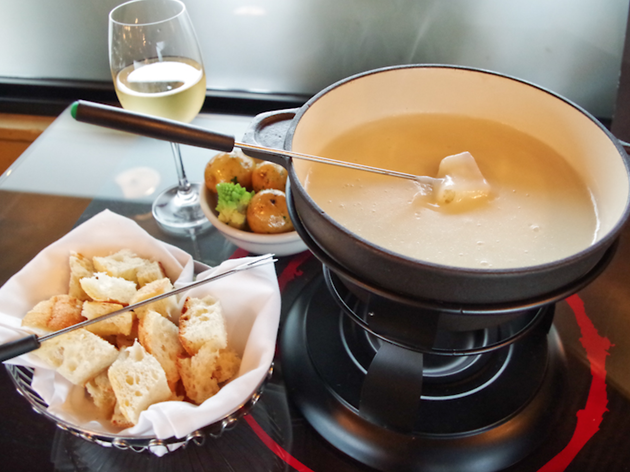 Eight incredible dishes to try on your next Alpine ski holiday
Skiing's not the only reason to head to the Alps. Here are eight awesome dishes to tuck in to on your next Alpine trip, whether you've spent a day on the slopes or not
Eight mouthwatering Alpine dishes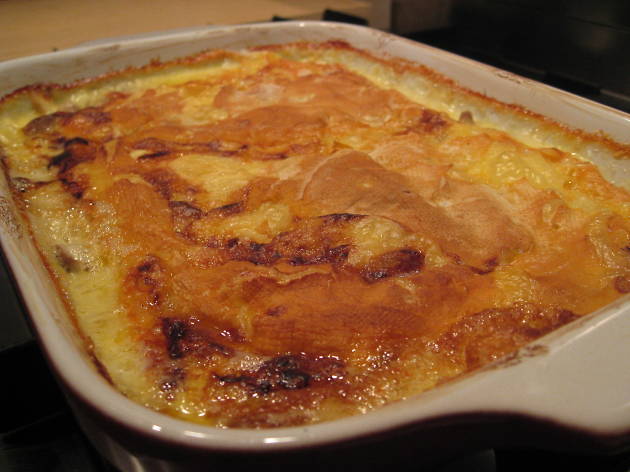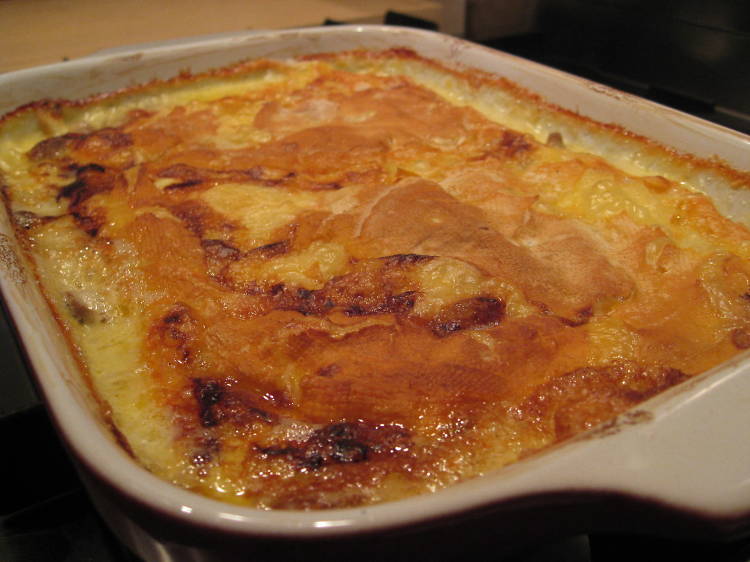 Photo: Flickr/Dutchgrub
What is it?
The lovechild of a bacon butty and a tray of hash browns. Potatoes, reblochon cheese, smoked bacon and onions are doused in double cream then baked. As good as it sounds – and it makes a great pizza topping, if you have any leftovers. Which you won't.
Where can I try it?

This one's a doddle to whip up in your chalet kitchen. But if you're at a loose end in Courchevel,
La Fromagerie
has tip-top tartiflette and a log fire.
Perfect for...
Getting into the spirit of things on your first night.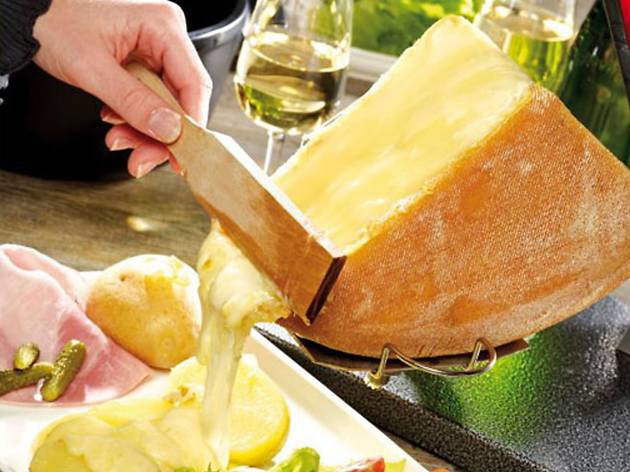 Photo: Wikimedia Commons
What is it?
A glorious waterfall of melted cheese. You cook wedges of it under a grill at your table, then dollop the delicious goo on new potatoes, gherkins and ham. Don't be surprised if you're picking the remnants out of your hair the next morning.
Where can I try it?
An all-hands-to-the-pump dish like this is perfect for party-loving Tignes.
L'Armailly
, at the foot of the main lift in Tignes-les-Brévières, does it best.
Perfect for...
The awkward dinner you promised to have with that couple who let you share their minivan to the resort but spent the whole journey referring to Nigel Farage as 'our man in Brussels'.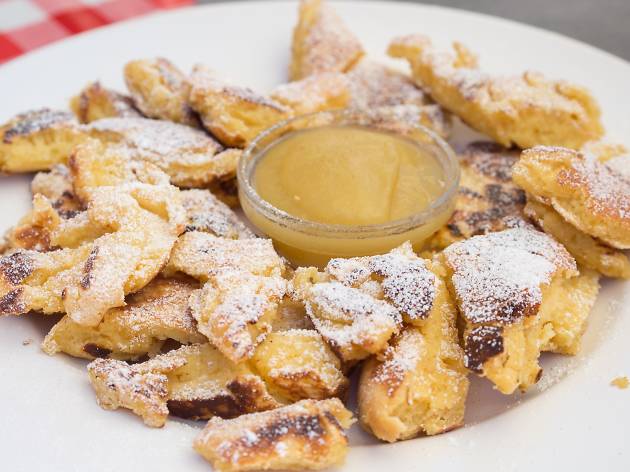 Photo: Wikimedia Commons
What is it?

A higgledy-piggledy dish of grilled and sugar-dusted pancake scraps that was a favourite of Austria's Franz Joseph I (the name means 'Emperor's Mess') – and the old guy knew a good thing when he saw it. Cosier than a polar bear reading a book on
hygge
in front of a log fire.
Where can I try it?
Cute chalet restaurant
Wirtshaus zum Rehkitz
has the fluffiest kaiserschmarrn in all of Kitzbühel.
Perfect for...
Putting a smile back on your face after a long day's falling over in ski school.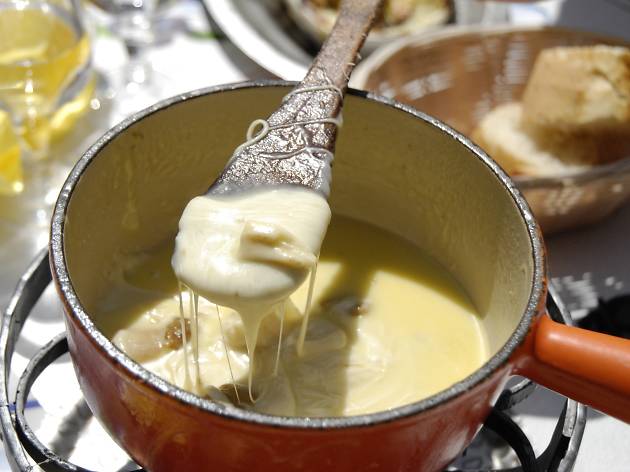 Photo: Wikimedia Commons
What is it?
A vast improvement on that fondue you decided to make at home with half a can of cider and some grated cheddar. The Savoie region's version is heady with garlic, local white wine and a splash of cherry brandy, and comes with cubes of crusty bread. Tradition dictates that if you lose yours in the cheese, you have to buy the next round.
Where can I try it?
Megève, a short hop across from Chamonix, has hung on to its old-world charm: imagine the Alpine equivalent of the Cotswolds. At
Le Vieux Megève
in the centre of town, the fondue comes with a side order of cowbells.
Perfect for...
Keeping everyone's spirits up when the weather's grim and the lifts are closed.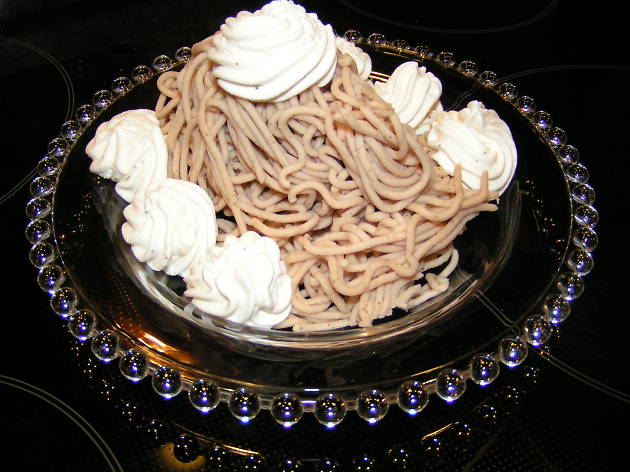 Photo: Wikimedia Commons
What is it?
An edible tribute to the Alps' highest peak, Mont Blanc, which bestrides France and Italy. Chestnut purée is mixed with melted chocolate and cognac to create an astonishingly delicious mountain. The snowy top comes courtesy of chantilly cream.
Where can I try it?
Ristorante
Chateau Branlant
in Courmayeur. Or, across the border, try
Aux Petits Gourmands
patisserie in Chamonix.
Perfect for...
When you fancy something a bit lighter. Relatively speaking.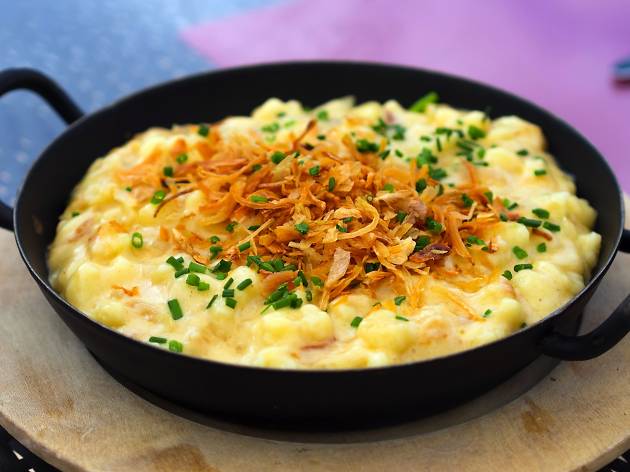 Wikimedia Commons/Picasa
What is it?
Spätzle, a soft pasta squiggle, has started popping up on London menus, often accompanied by chichi extras such as lobster. Here, it's simply baked with grated emmental and sprinkled with crispy onions. Why gild the lily?

Where can I try it?
St Anton's piste-bashers fuel up with huge plates of the stuff at Tyrolean hideaway Fuhrmannstube.

Perfect for...
Carb-loading ahead of a punishing run home.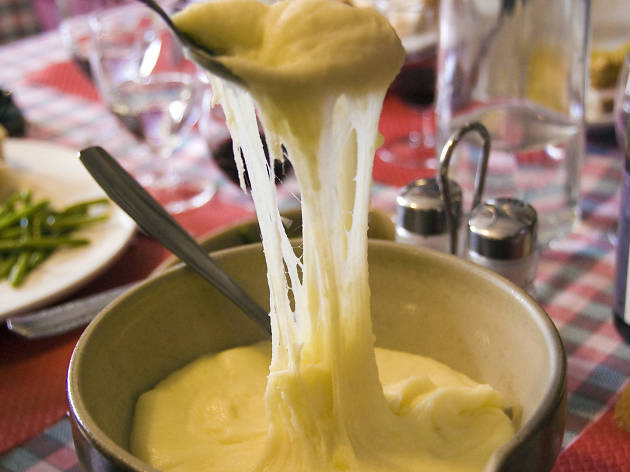 Photo: Flickr/Tavallai
What is it?
A great big bowl of cheesy mash. Spuds are whipped with grated tomme, gruyère or comté, plus butter, cream and garlic. If you're thinking it sounds a bit like a potato fondue, that's because it is. Great with entrecôte steak – or just a spoon.

Where can I try it?
In the Auvergne, a patchwork of volcanic craters and frozen lakes that's one of France's best-kept skiing secrets.

Perfect for...
Warming your cockles during a blizzard. Or lagging pipes.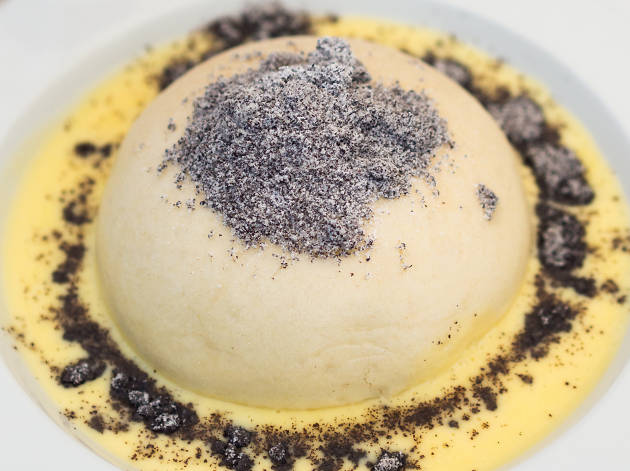 Photo: Wikimedia Commons/Picasa
What is it?
If Bao did an après-ski bun, this is what it would look like: a huge, fluffy steamed dumpling filled with plum jam and plonked in a lake of melted butter or vanilla custard. The greatest cold-weather dessert known to man.
Where can I try it?
Right on the piste at ski-in-ski-out
Hotel Petersboden
in Lech, Austria.
Perfect for...
Justifying the eye-watering sum this trip is costing you. You've spent most of your time queuing, but let's face it – you're mostly here for the food.
More fantastic food to seek out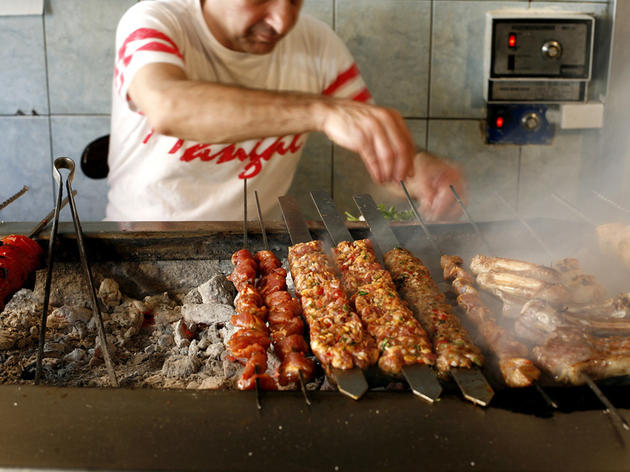 Keen to know the capital's 100 most coveted plates? Here's every single finger-licking one of them.