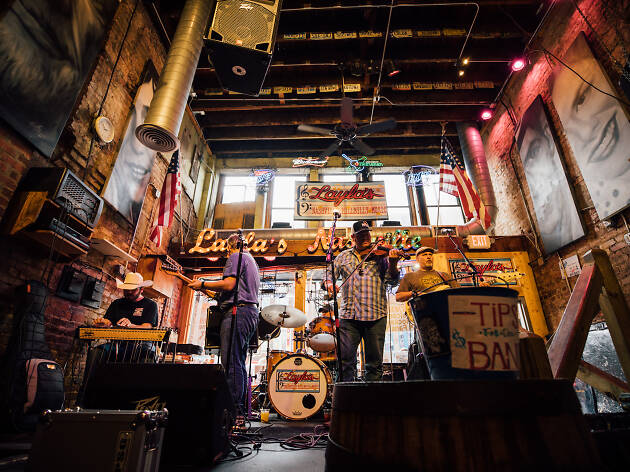 Ten experiences you can only have in Nashville
Tennessee's Music City is a buzzing cultural hotspot of the South. We've uncovered ten unmissable things to do – with insider tips to boot
There are many reasons why you'll want to visit Nashville – and the newest is that British Airways has just launched daily direct flights to this incredible destination (on a state-of-the-art Boeing 787-8 Dreamliner, no less). To help you plan your ultimate Music City trip, we're bringing you ten unmissable experiences to ignite your curiosity; whether you're into history, music or tasty local specialities. Thanks to super-comfortable direct flights to Nashville – which touch down at 6pm – you'll be ready to start living like a local as soon as you step off the plane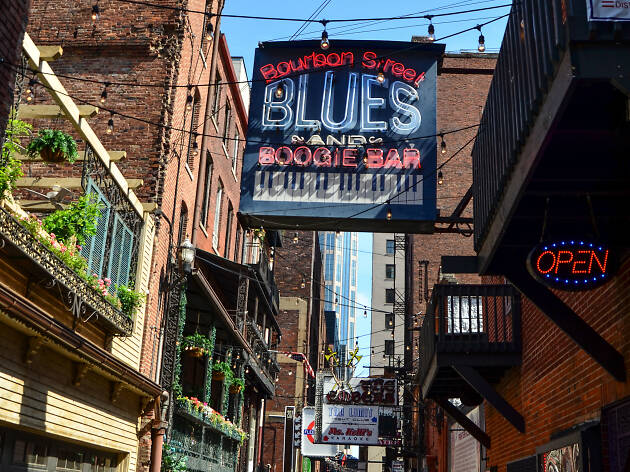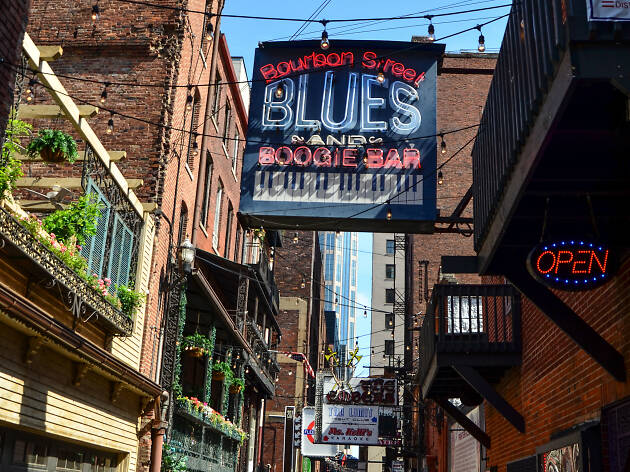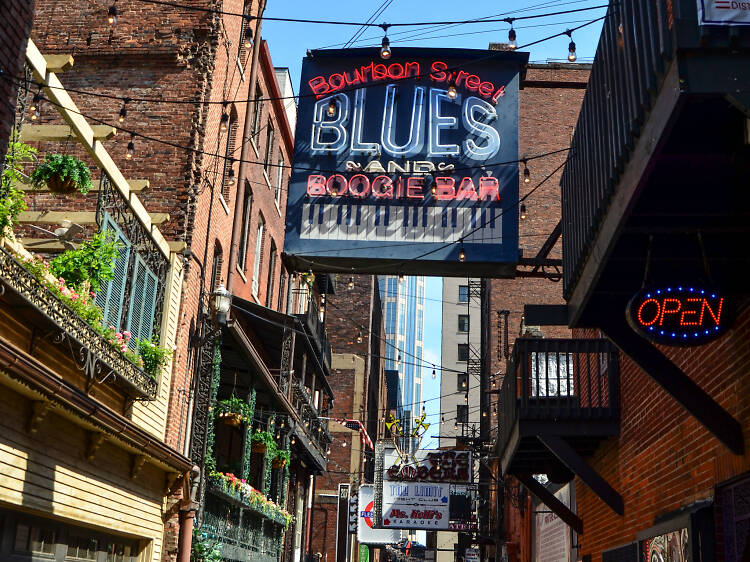 Photograph: supplied
This downtown strip used to be the centre of Nashville's printing industry but now it's home to some of the city's best gig venues. This is the place where the locals that love high quality music go. Our pick? Bourbon Street Blues and Boogie Bar – live music every night, Cajun food and a serious liquor selection.
This free music festival celebrates its tenth anniversary this year. And if there's one thing Nashville does well, it's a party. Live on the Green is best known for platforming new talent, but previous headliners include Ben Harper and Sheryl Crow – so you can scratch some big names off your bucket list too.
This is how to spend New Year's Eve in Nashville. They tend to like a bit of Jack around these here parts, and when he puts on parties like this, you can see why. It's free, it's huge, it's got a stellar line-up and there are 13,000 LED lights illuminating a 16 feet-tall music note. Well, why not?
This is the place to crunch your way through world-famous fried chicken. At Hattie B's, the meat is juicy, the skin is crunchy and the heat levels go from very mild 'Southern' to 'Shut the Cluck Up!!!' (don't mess with this one unless you've got insides of steel). Of course, cult status means queues, so it's best to call in advance and pick it up. Another top tip: load up on mac 'n' cheese, pickles and baked beans. You're welcome.
Catching some live music in Nashville is a no-brainer, but if you do it right, you could get a front-row seat at some incredible shows. While all the tourists flock to Bluebird Café, take a side-step to The Listening Room Café, which welcomes equally fantastic country music line-ups in a larger space. It hosts two gigs a day, except on Sundays, and entry guarantees you a seat.
Authentic country your bag? Make a beeline for this weekly jam at Eastside's American Legion Post 82. The venue is a traditional legion (somewhere for vets to hang out) but there's a stage that each week welcomes a range of old-school country acts. It's basically a lot of fun, with audiences from young trendies to old-timers quickly getting up for a dance.
A letterpress poster print shop might not seem like the first stop on a holiday, but a tour of this place is unmissable. Its brightly coloured posters for country music have been part of the city's identity since 1879, with the shop creating handmade posters for everyone from Elvis to the Black Keys. Oh, and did we mention it's located in the same building as the Country Music Hall of Fame? Here, you'll find costumes from the likes of Dolly Parton and Keith Urban.
How many times have you read an interview with a band, who've talked about going to Nashville to record an album? It's possible that it happened here – a studio that has recorded more than 500 number one hits. You can book a session here, where you'll observe the industry's top session musicians record new tracks.
9. Bluebird on the Mountain
This concert series has been going strong since 2004 and takes place in front of the Vanderbilt Dyer Observatory – a building that drips with '50s charm and bags some gorgeous sunsets. Grab a blanket, food and your favourite tipple, and ready yourself for some of the land's best tunes.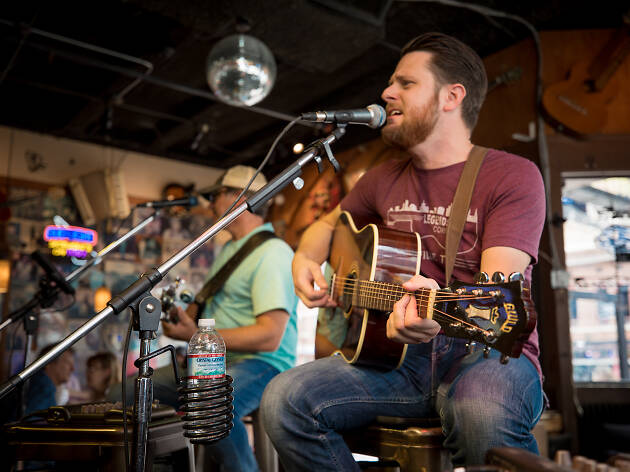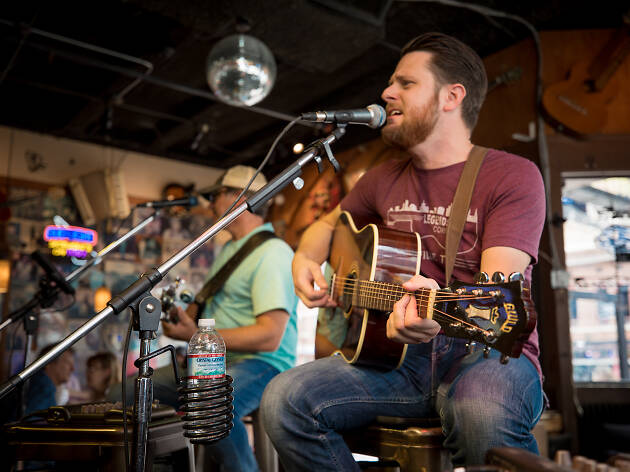 10. A Broadway honky-tonk
Honky-tonks are as central to Nashville's identity as pearly kings and queens are to London; and on busy, neon-lit Broadway, you can listening to country music all day, then dance the night away.
Get there with British Airways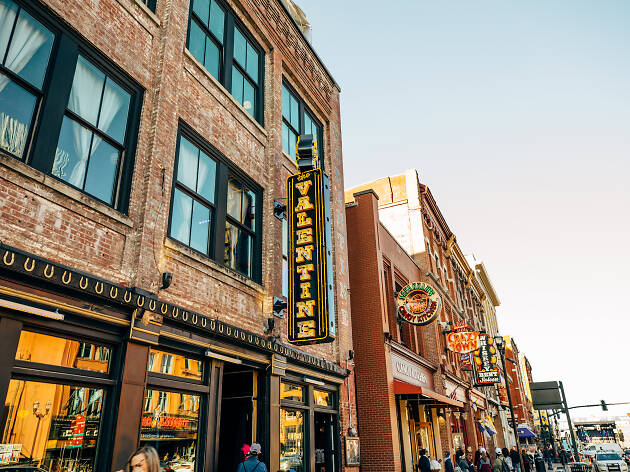 Photograph: Grace Boto
British Airways flies daily and direct from Heathrow to Nashville. Book a holiday to Nashville with British Airways, including flights and hotels, with a deposit of only £75 per person. Package includes ATOL protection and a 24-hour helpline.