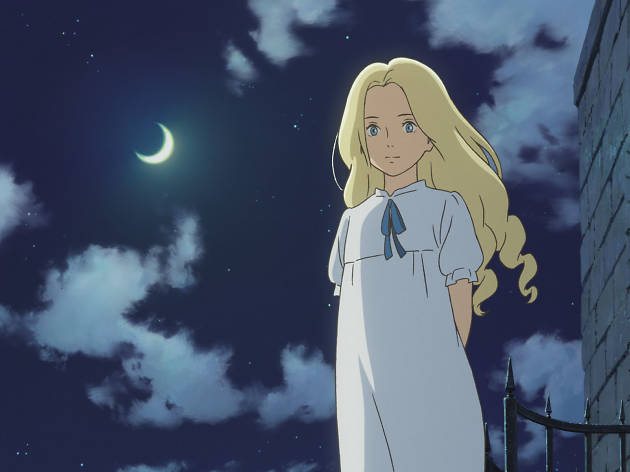 Time Out says
How fitting that the last Studio Ghibli film for the foreseeable future is a tender, elegiac story about a young woman who learns the power of drawing (from) the past. Since 1985, Studio Ghibli has produced the most consistently magical and iconic slate of any movie studio on the planet, its name becoming a globally understood shorthand for the kind of animated entertainment that kids should inherit like a birthright. Chief among the many bittersweet pleasures of When Marnie Was There is that its virtues confirm what Ghibli stood for, and its insufficiencies (however modest) confirm that it's time to say goodbye.
Adapted from a 1967 novel of the same name by late British writer Joan G. Robinson, When Marnie Was There orients us toward memories of a richer time. It's a gentle seaside melodrama that's touched with the urgent simplicity of a quintessential final film. (Few movies set on the water have been so focused on their wake.) In true Ghibli fashion, the plot concerns an adolescent girl who's thrust into a strange new world that challenges her natural solipsism. Anna (Takatsuki) is a 12-year-old orphan who believes she's a burden on her foster mom, which might explain why she's always leaving herself out of the impressive sketches she draws of the people around her. After suffering an asthma attack, Anna is sent to spend the summer with her aunt and uncle, who live in a small village along the shores of Hokkaido. On her first night there, the girl spies a dilapidated mansion on the other side of an inlet that floods during high tide. During the day the house is a crumbling relic from another time, but at night it bursts with the glowing noise of a thousand prewar parties, and a young woman with flowing blond hair slips out of its front doors. Her name is Marnie.
Directed by Hiromasa Yonebayashi (whose The Secret World of Arrietty was a similarly strong second-tier effort), the film harks back to Takahata's Only Yesterday more than it does Miyazaki's Spirited Away and its more fantastical ilk. Gradually—and then with great, tearjerking force—it illustrates how Marnie's uncertain place in the world allows Anna to find her own.
Save for occasional inflections of garish CGI, Marnie is as gorgeously animated as anything its studio has ever made. Nowadays, there's a perverse opulence to the simplicity of such perfectly handcrafted 2-D details, but their earnestness opens you up, allowing the melodrama of Anna's maturation to feel as precious as the rediscovery of something you feared lost forever. Ghibli may belong to the past, but its farewell is a wistful and stirringly humane reminder that what's gone is not forgotten.
Follow David Ehrlich on Twitter: @davidehrlich
Details
Release details
Release date:
Sunday March 1 2015
Duration:
103 mins
Cast and crew
Director:
Hiromasa Yonebayashi
Users say