19 things we learned about LA from the movies
We all learn life lessons from the movies, and the best LA films have wisdom for the ages. Here are some of our favorite takeaways.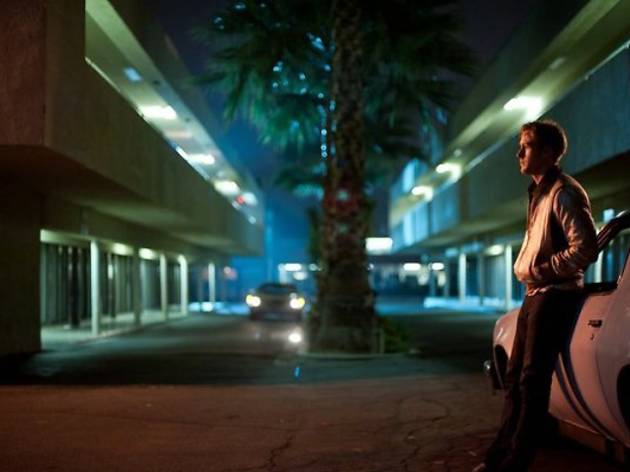 LA is a no-brainer backdrop for film: Not only for its beautiful beaches, stunning architecture and decade-appropriate diners, but because it's the epicenter of filmmaking, the home of countless celluloid dreams. Thousands of movies have been shot here, and plenty are set here, as well. It seems only fitting that we've learned so much about LA from the films it's produced (and starred in); here are the best nuggets of LA wisdom we've learned from the movies.
Want more? Check out the 50 most quintessential LA movies.
1
People are pretty relaxed around here. (The Big Lebowski, 1998)


2
Barefoot running is super trendy. (Kiss Me Deadly, 1955)


3
Your first time driving on the freeway is terrifying. (Clueless, 1995)


4
Surf lessons are a great way to meet babes. (Gidget, 1959)
5
Earth girls are easy... especially Angelyne. (Earth Girls Are Easy, 1988)


6
The people behind the camera are just as interesting. (Nightcrawler, 2014)


7
California's full of positive vibes. (Fast Times At Ridgemont High, 1982)


8
Sometimes driving in LA feels like a job. (Drive, 2011)
9
...And yet not enough people take the Metro to know when a man has died on it. (Collateral, 2004)


10
Rain is always, always cause for celebration. (Singin' in the Rain, 1952)


11
Everyone speaks at least a little Spanish. (Point Break, 1991)


12
Impromptu trips to Vegas are so money. (Swingers, 1996)


13
Your squad is everything. (Entourage, 2015)


14
It's important to know someone with a pool. (The Graduate, 1967)


15
There's nothing like a leisurely drive up the coast. (Chinatown, 1974)


16
A 4.0 quake won't even interrupt your lunch. (LA Story, 1991)


17
Size matters here. (Boogie Nights, 1997)


18
Don't ever fucking tailgate. (Lost Highway, 1997)


19
And finally, always be ready for your closeup. (Sunset Boulevard, 1950)