Top 25 oral sex songs
We celebrate the art of oral in pop music with these top tunes.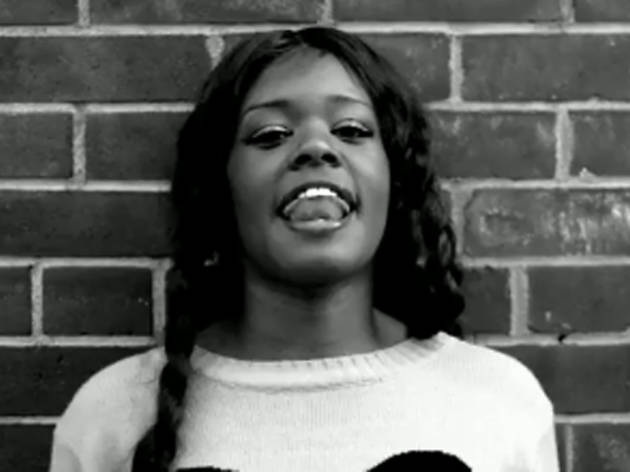 It's a well-known truism that any fool can write a hit about the pleasures of, ah, eating out. But what makes the following songs so very special is that they're already head and shoulders above most chart pop before they even reached the dirty chorus. In celebration of all those who have paved the way for sexy sex songs—we present our list of the top 25 oral sex ditties. Here we go.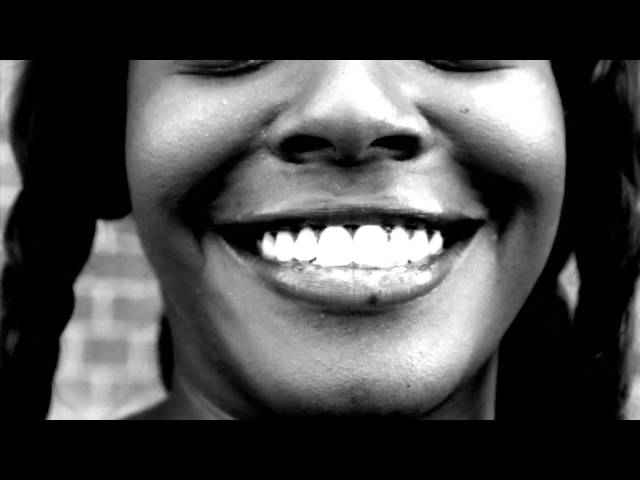 25–21
25. "Not Tonight" by Lil' Kim
The mind-blowing sexual braggadocio of Lil' Kim's 1996 debut album, Hard Core, proved that woman rappers could give it as well as the boys—and insisted on getting it as well. "I don't want dick tonight/Eat my pussy right," she ordered in this porno-feminist anthem, adding a straight-up ultimatum: "You ain't lickin' this, you ain't stickin' this."
24. "Lollipop" by Lil Wayne
Weezy F. Baby's never been known to beat around the bush, but here he and the late, great Static Major employ a bit of sublety: When he's getting "licked like a lollipop," the candied treat in question is a metaphor for his penis. It's not exactly John Donne, but hey, not much is.
23. "Summer of '69" by Bryan Adams
"One thing people never got was that the song isn't about the year 1969," said raspy Bryan in an online interview, "It's about making love, la 69!" Ah. Lovemaking. Sweet.
22. "Put It in Your Mouth" by Akinyele
Probably not even Akinyele's grandma was surprised when the Queens rapper scored this X-rated hit in 1996, given his debut album in '93 was called Vagina Diner. And it starts so romantically, too... Relistening to it today, you'd be forgiven for thinking it was from a Lonely Island digital short.
21."Drive" by Melissa Ferrick
That smoky voice...that breathy drawl...that understated urgency and confidence: "Drive," not to be mistaken for the Cars or R.E.M. songs of the same name, is far and away the hottest sapphic ode ever to nuzzle up against the edge of mainstream. Lesbian listeners will need no persuasion; for everyone else, this track is the musical equivalent of when Gina Gershon met Meg Tilly. You'll seethe with jealousy even as you ooze in the delirious heat.
20–16
20. "LMLYP" by Ween
The brothers Ween have never been shy about flaunting their love for Prince, but they've rarely made their feelings more explicit than on this slinky 1990 funk epic, whose title is short for, yes, "Let Me Lick Your Pussy." Blunt as it is, the song has genuine aphrodisiac appeal: Ween's live renditions of the tune, which can stretch to 30 minutes plus, often feature a stageful of writhing female Ween devotees.
19. "Downtown" by SWV
The members of New York City R&B trio SWV (Sisters with Voices) got their start as a gospel group, which probably goes a long way to explain the will, determination and righteous fervor they brought this slick 1993 ode to cunnilingus ("You gotta go downtown/That's the way to my love... Go downtown, taste the sweetness"). Boys: Catch an eyeful of lead singer Cheryl "Coko" Gamble's curving talons in the official video...then imagine them raking your shoulders.
18. "Just Don't Bite It" by N.W.A
G-Funk meets G-spot with this predictably crass cut from N.W.A's 100 Miles and Runnin'. After a female asks, "What do you want me to do with it?," Eazy-E & Co. spend a solid five and a half minutes letting her know.
17. "Kiss That Frog" by Peter Gabriel
Somewhere near the peak of his dalliance with the mainstream (see also: "Sledgehammer," "In Your Eyes"), the onetime high priest of British art-rock obscurantism crooned as romantic an ode to one's privies as you might ever care to hear. Quoth Gabriel: "He's gonna dive down in the deep end/He's gonna be just like your best friend/So what's one little kiss?" No doubt a princely outcome was assured.
16. "Peaches and Cream" by 112
In this 2001 smash hit, R&B Romeos 112 proudly assert their love of peaches and cream: They can't get enough, they're fiends, addicts, they wanna taste it in the morning when they wake up... Just a hint, they're not referring to those cans of Libby's stacked up at the bodega.
15–11
15. "I Will" by Danny Brown
There's perhaps no brand of electronic music more sex-obsessed than ghettotech, and so of course the cunnilingus-obsessed Danny Brown turns to the clipped chipmunk dance beats of his hometown to justify the, er, sexual advantages offered by his lack of front teeth.
14. "Lick It" by 20 Fingers feat. Roula
Having already thrown a kitsch-house bull's-eye with 1994's immortal "Short Dick Man," Chicago production team 20 Fingers issued another prime piece of perverted sass the following year. "Lick It" features a cheesed-out guest vocal from otherwise-unknown vocalist Roula, who spends the track incessantly repeating her one ground rule for a prospective lover: "You gotta lick it/Before we kick it/You gotta take that extra step/So we can kick it."
13. "Chelsea Hotel No. 2" by Leonard Cohen
The poet laureate of sex and sadness reflects on a fleeting tryst with Janis Joplin over the course of three devastating minutes. Cohen gets our attention quick with a sordid detail ("giving me head on the unmade bed"), but holds it with an elegy for youth and fame: "That was called love/For the workers in song/Probably still is/For those of them left."
12. "Chelsea Hotel Oral Sex Song" by Jeffrey Lewis
Is it possible to create a meta-oral song? The New York troubadour creates a sequel of sorts to "Chelsea Hotel No. 2," wondering if he can convince a girl to re-create the events of Cohen's classic. He can't, but he learns a valuable lesson: Write the song after the sexual encounter, so you don't jinx it.
11. "Like a Prayer" by Madonna
The Material Girl has often toyed with the Madonna-whore dichotomy by mixing religious and erotic images, but never more appealingly than in the title track of her 1989 album. "I'm down on my knees, I wanna take you there," she sings; notwithstanding the churchy choir behind her, she has her head set on a decidedly earthly heaven.
10–6
10. "Walk on the Wild Side" by Lou Reed
Though Lou's reference to "giving head" may pale in rudeness to most of the songs on our list, it was beyond controversial on its first release back in 1972. The story—drag queens from Warhol's Factory posse making their way to the city and winding up working as prostitutes—is a quintessential New York tale. A piece of local oral history, if you will.
9. "Reel Around the Fountain" by the Smiths
The Smiths, you say? Gloomy, wet-socks-unsexy British mopesters, writing a song about the pleasures of oral? Well, were you a gay British chap in the 1980s, you would've been fully aware that reel around the fountainwas slang for fellatio. The fountain being, of course, the penis. You're glad we spelled that out, aren't you?
8. "Work It" by Missy Elliott
Okay, so it's not as straight-up sexy-sounding as "Friendly Skies" or "Oops," but this tasty hit from the Under Constructionalbum has Missy shrugging, "You do or you don't or you will or wontcha/Go downtown and eat like a vulture." And of course, "See my butt, yeah my lips don't chap," and "Sex me so good I go blah blah blah." Also, she spins records while covered in flies in the video. Get yr freak on.
7. "Just Like Honey" by the Jesus and Mary Chain
More dour-looking '80s types expounding the joys of the gob (that's mouth in British). "Listen to the girl/As she takes on half the world/Moving up and so alive/In her honey dripping beehive/Beehive/It's good, so good, it's so good/So good..." He means she's sweet, right?
6. "Left & Right" by D'Angelo
Basically every D'Angelo song includes a reference to oral sex, but as far as campaign promises go, "Smack your ass, pull your hair. I'll even kiss you way down there" is up there with, "Yes we can."
5–1
5. "Head" by Prince
A product of the young Prince Rogers Nelson's "subtle as a flying mallet" salad days, "Head" also shows that our hot, young, thong-clad Minneapolis sexpert was already well on his way to a peculiar view toward monogamy—which is to say that Prince has no problem jacking a would-be bride on her way to the altar for a little bit of neck-nodding, but damned if he's going to return the favor until she marries him.
4. "Is It All Over My Face" by Loose Joints
The late outsider-music icon Arthur Russell was a somewhat ethereal soul, but he wasn't so airy that base concerns like sex didn't find their way into his work now and then. Take this pumping 1980 dub-disco cut, produced with Steve D'Aquisto under the Loose Joints moniker: Though layered with meaning, it's pretty clear what Russell really has in mind when vocalist Melvina Woods asks "Is it all over my face?" and answers her own question—"Must be love dancing."
3. "Candy Licker" by Marvin Sease
Late, great soulman Marvin Sease made oral mainstream in the '80s, laying down the axioms of the box lunch over the span of ten minutes: "Let me lick you up/Let me lick you down/Turn around baby/Let me lick you all around." Holy slurp!
2. "Love in an Elevator" by Aerosmith
"Livin' it up when I'm going down..." Direct as ever, Steven Tyler & Co. matched a no-fuss lyric with an equally classy video. Internet overlords say we can't watch it—but we're just as happy to watch Tyler lip-synching along in this "making of" vid.
1. "My Neck, My Back (Lick It)" by Khia
The ultimate rubberneck moment for first-time listeners: Wait, did she really? Was that? It was. It's a fine pop song with a catchy hook (the unforgettable "Lick it now, lick it good, lick that pussy like you know you should") and one of few to mention crack in a non-narcotic context. Extra points for the parentheses.