The 10 best hotels in Malta
With boutique baroque and old-school grandeur defining these quiet islands, here are the 10 best hotels in Malta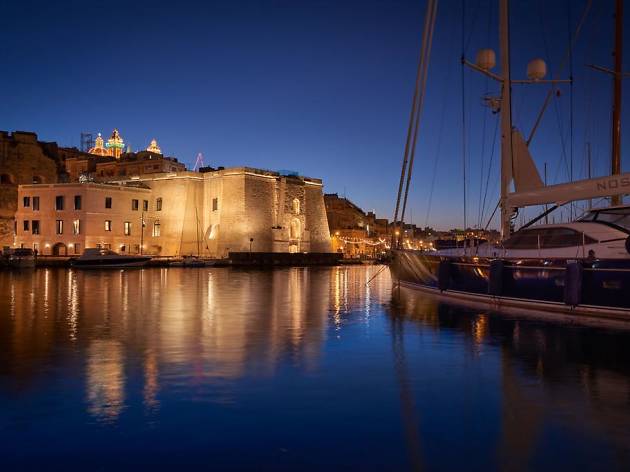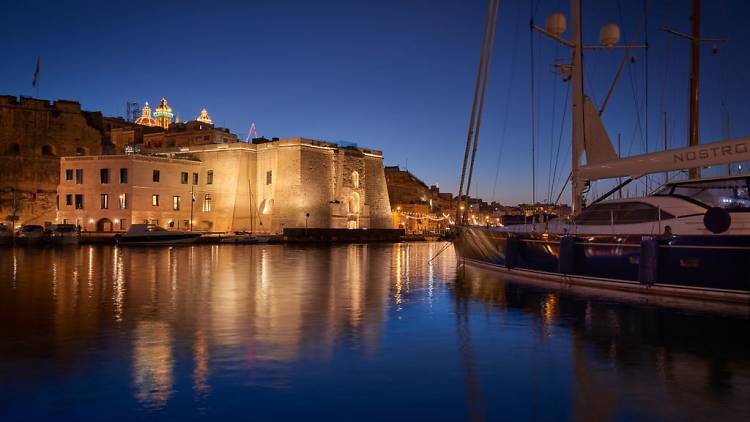 Boutique hotels have been popping up around Valletta, Malta's historic capital, at an ever-increasing rate over the past few years, as dilapidated palazzos are one by one restored to their Baroque glory. Those looking for independent, design-led spots to rest their head are now spoilt for choice, with Casa Ellul, The Coleridge and Merchant Suites among the best of the bunch – though this means that it's now hard to find hotels on the cheaper end of the scale in Valletta. Casa Asti Malta is a good mid-range option, however. More budget and mid-range options are available inland or on Gozo, with ThirtySeven Gozo among our favourites on the latter.
If you're looking for old-school grandeur, consider basing yourself in Mdina, the former capital. Now referred to as the 'silent city' for its nighttime calm, the tiny walled town's Baroque palaces are mainly owned by the island's nobility, with only one, the elegant Xara Palace, functioning as a hotel. Conversely, the waterfront town of St Julian's is unrestrained, with most of its hotels boasting of their harbour views and flashy local entertainment. We like Hotel Juliani here for its more laidback, though still stylish, feel.
The 10 best hotels in Malta
1
Courtesy of Booking.com
Where is it? Valletta
Why go? Family-owned Casa Ellul, on a quiet Valletta street opposite the graceful Carmelite Church, is one of the most deserving of the 'boutique' tag among Valletta's hotel new wave, its nine luxury rooms styled in neutral tones which are set off nicely by patterned floor tiles and framed art. All feature spacious marble bathrooms, some of them come with traditional wooden balconies (galleriji), and three have private terraces with close-up views of the church dome. Upscale mod cons and an on-site Modern European restaurant are the icing on the cake.
Where is it? Gozo
Why go? Though the ten themed guests rooms in this converted 400-year-old farmhouse complex are all very different, they are all united by their design-infused decor. There's a real sense that creating each one was a labour of love for owners Patti and Guiseppe, who worked in fashion before opening their 3-star hotel. The Palm Room has palm-patterned wall coverings; the Tokyo Penthouse has a subtle two-tone colour scheme; the Garden Suite is all alcoves and bare-brick walls; while the Loft Room features Pop Art and design books. Two small pools surrounded by palm trees, lush courtyards, terraces with daybeds and a restaurant focused on local produce make ThirtySeven a perfect hideaway in which to relax in style.
3
Courtesy of Booking.com
Where is it? Mdina
Why go? Saying that this is Mdina's most luxurious hotel might not mean much once you discover that it's also Mdina's only hotel. Yet the 5-star upholds its refined sophistication despite the lack of competition. It's partly down to the setting: the restored 17th-century palazzo – built for the noble Moscati Parisio family – provides wonderful panoramic views from its hilltop location next to the fortified city's bastions. But it's also due to the elegant and traditional interior: all 17 rooms are individually decorated with antique furniture, artworks, fine fabrics and marble bathrooms. Haute cuisine can be enjoyed at the on-site de Mondion restaurant.
4
The Coleridge Hotel, Valletta
Where is it? Valletta
Why go? Open since spring 2017, the Coleridge is a tasteful boutique offering housed in a carefully restored 17th-century Valletta townhouse. The five guest suites vary in size (and dramatically in price), starting with the Erskine and ending with Fayette, the penthouse, which has its own roof terrace. All are individually furnished in elegant muted tones, with decor that manages to seamlessly blend contemporary (cutting-edge bathrooms), Baroque (gilt-framed paintings), local (Maltese floor tiles) and international (much of the furniture). Two rooms have balconies overlooking Old Bakery Street. Only breakfast is served here, in a basement room, but the hotel's central Valletta location means there are dozens of restaurants on your doorstep.
5
The Phoenicia, Floriana
Where is it? Floriana
Why go? After an extensive refurbishment, Malta's Grand Dame reopened in Easter 2017 with newly landscaped gardens, an outdoor infinity pool and a fresh Mediterranean interior by Peter Young Design and Mary Fox Linton. Situated in Floriana, just outside Valletta's gateway, the luxury hotel's Art Deco entrance fancifully mimics ancient buildings, in line with its name. The 136 tone it down with blue-and-white guestrooms that are pleasingly light and fresh in feel, with Mediterranean springtime evoked with subtle flashes of pink. Some have balconies with harbour views. The comfortable grandeur continues in the communal areas, which include a restaurant inspired by Europe's grand cafés.
6
Courtesy of Booking.com
Where is it? Senglea
Why go? This new 5-star design hotel opened at the tail end of 2017 in a landmark 16th-century fort in Senglea, on Malta's southeastern side. The interior design, by Maltese/Italian firm Daaa Haus, mixes tasteful earthy tones and natural materials with Scandinavian textiles and bespoke Italian furniture, while gently illuminating the majesty and high vaulted ceilings of the original building. The outward views are just as beguiling, with Marina and Grand Harbour panoramas afforded from each of the spacious 21 suites. A large rooftop area hosts a pool and a terrace, and yet more wonderful views. The upscale in-house restaurant, Hammetts Macina, continues the 'Maltese with a twist' theme.
7
Courtesy of Booking.com
Where is it? St Julian's
Why go? Flashy St Julian's is a prime spot for chain hotels, so Juliani stands out with its family-run offering. The decor of the 47 rooms isn't hugely original, but it's comfortable and Mediterranean in feel, with flashes of turquoise and deep blue that nod to the traditional fishing boats bobbing in Spinola Bay below. In fact, the view is one of this 5-star hotel's USPs, so be sure to request a room at the front when you book. Another USP is the small rooftop pool with harbour views, a lovely spot for a swim and a sundowner. Though there are plenty of restaurants in the vicinity, you could do far worse than dine at the hotel's pan-Asian eatery, Zest.
8
Courtesy of Booking.com
Where is it? Valletta
Why go? One of Valletta's newest hotels, Merchant Suites, open since spring 2018, has raised the bar for the city's raft of boutique offerings. Set in a restored 18th-century palazzo, its 19 rooms and suites combine mid-century design with contemporary flourishes. What's more, all the bathrooms have Jacuzzis. What it sometimes lacks in light (some rooms are windowless) it makes up for with its sense of quiet calm and its central location, a stone's throw from the lovely restored market hall, Is-Suq tal-Belt. The latter is a good bet for local treats and produce, though the hotel does offer breakfast and snacks in its internal courtyard cafe, 191 The Bistro.
9
Picasa
Quaint Boutique Hotel Nadur
Where is it? Gozo
Why go? This mid-range Gozo hotel – part of a small group of boutique hotels in Gozo and Malta – is housed in a smart, traditional building in the quiet village square of Nadur, next to the Basilica of St Peter and St Paul. It's a good bet if you're looking to combine minimalist design with a sense of local authenticity. The hotel's 12 simple rooms have wooden floors, solid colours and a sense of space. Some of the more expensive have terraces, sea or countryside views and bath tubs. The hotel's restaurant, the Fat Rabbit, is a pleasant spot for dinner, with an outdoor terrace and a menu filled with local dishes, including stuffat tal-fenek (rabbit stew), one of Malta's national dishes.
Where is it? Valletta
Why go? This family-run guesthouse is set in one of Valletta's 16th-century buildings on a pretty stepped street close to the Upper Barrakka Gardens. The nine clean and light rooms include several single and triple family rooms, making the Asti a good and reasonably priced option for families and friends travelling together – as long as you don't mind the shared bathrooms and traditional (though perfectly pleasant) decor. Continental breakfast is available and there's a light, church-like (with high vaulted ceilings) TV room in the entrance for planning your day or unwinding after sightseeing in Valletta or further afield.