Chinese New Year in Manchester
The Year of the Ram is upon us – here's what's happening in Manchester to celebrate Chinese New Year in 2015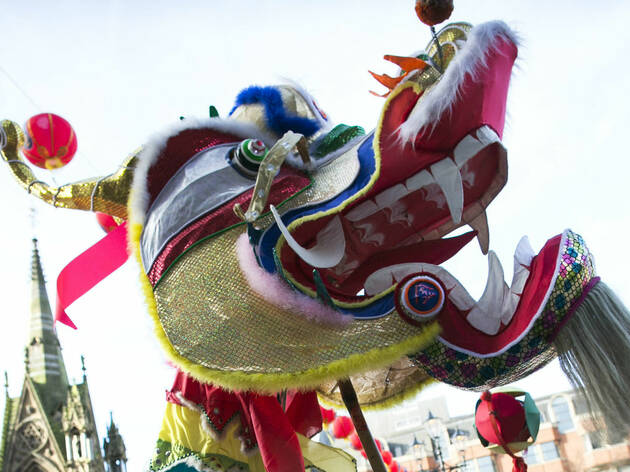 Chinese New Year is always one of the most popular Manchester attractions, and this year sees an expansion from the confines of Chinatown which will see the Year of the Ram being celebrated across the city centre. From a food market in St Anne's Square to the magical lanterns in Albert Square, to the dragon parade and much more, here's a breakdown of how the weekend is going to pan out. And the best bit? Most of it's completely free.
Chinese New Year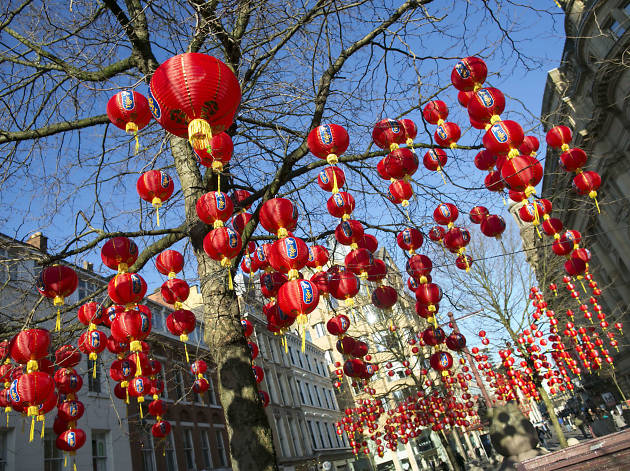 The always beautiful sight of hundreds of lanterns adorning Albert Square and St Anne's Square is one of the highlights of Chinese New Year. They're up now so you can enjoy them early.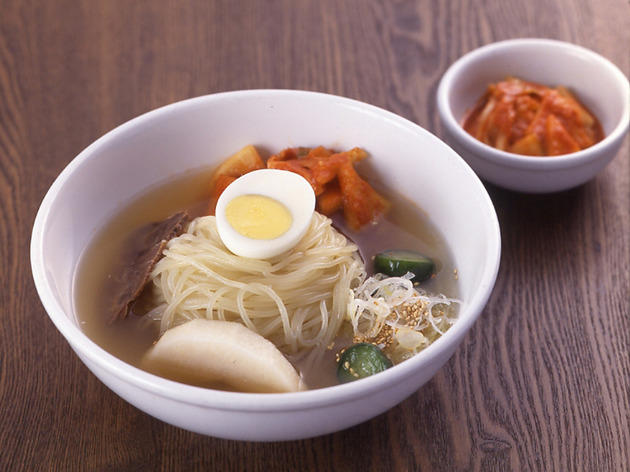 Food is one of the fundamental aspects of Chinese New Year, bringing people together to enjoy traditional fayre.
St Ann's Square will be hosting a Chinese food market from 19 – 22 Feb featuring some of the finest food directly from Chinatown including restaurants Yang Sing, I am Pho and Pearl City. There's a sumptuous reddraped marquee and to relax in where you can soak up the atmosphere with traditional music and décor.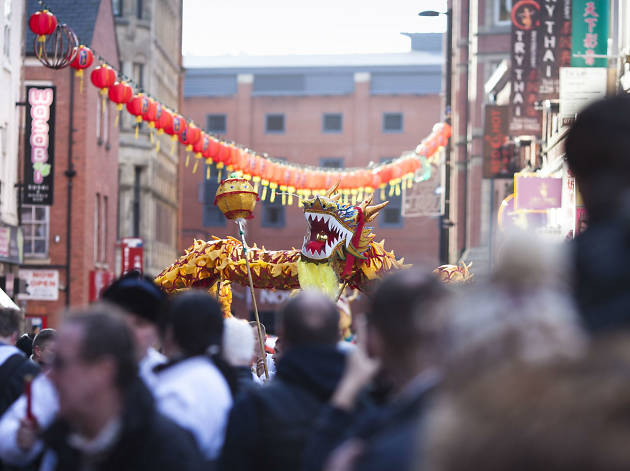 Dragon Parade and Fireworks
At midday on Sunday 22 February, Albert Square will come alive with martial arts and dance displays followed by the Dragon's dramatic appearance at 12.30pm outside the Town Hall.
From 1pm you'll be able to follow the Dragon Parade through the city's streets to Chinatown's NCP car park where it will be greeted with firecrackers and New Year addresses from The Chinese Consul-General of Manchester, the Lord Mayor of Manchester and community leaders.
In Chinatown, there'll be traditional lion dancers, martial arts displays, Chinese acrobatics, arts and crafts, workshops and a funfair with over 20 rides on Charlotte Street - culminating in the spectacular fireworks finale at 6pm.
From 11am – 5pm, Chinatown and Albert Square will host over 60 stalls offering a variety of gifts, arts and crafts and a variety of delicious food.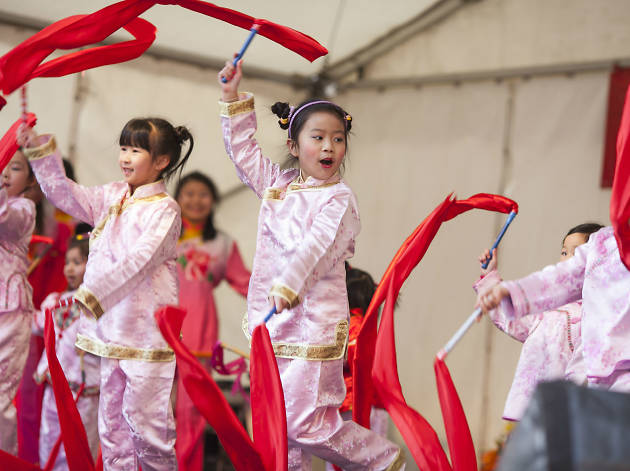 In St Ann's Square, a variety of family workshops are being hosted by the Centre for Chinese Contemporary Art (CFCCA) and Manchester Confucius Institute with contemporary themes including Bangin' Paper Fireworks with artist Naomi Kashiwagi and Be Ewe with artist Pui Lee. There will also be workshops using a variety of traditional Chinese arts. Workshops will run from Thu Feb 19 – Sun Feb 22 from 12pm – 3:30pm.
The streets of Manchester will also serve as a stage for The Legend of Nian: A Circus Caravan – a travelling theatre performance of the mythical Chinese tale. Carriage performers will transform into colourful outfits and masks, combining modern street dance with traditional martial arts and movement.
You can hunt for Nian around Manchester's shopping streets and then head to St Ann's Square for a fantastic fire and light show. Performances will take place daily from Thu Feb 19 – Sat Feb 21 between 12pm – 4pm and will roam from New Cathedral St, Market St, King St, St Ann's Square and Exchange Square. The fire and light show will take place daily between 5.30pm – 8pm.
On Fri Feb 20, Manchester Arndale will play host to Tai Chi demonstrations including 30 minute public classes at 2pm and 3pm. Jin Long Chinese Martial Arts Academy will also deliver a number of traditional Chinese performances across the city centre, from northern lion dance to Kung Fu and jar juggling between 12pm – 3:30pm at Manchester Arndale and across Market Street, St Ann's Square, New Cathedral Street and King Street.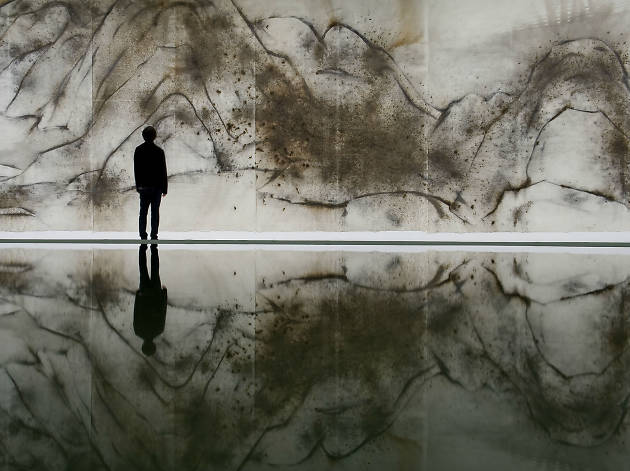 From Thu Feb 19 - Sat Feb 21, St Ann's Church will provide the backdrop to a series of large-scale light, art and film projections each evening from 6pm – 10pm.
These will include:
Sun Xun: Stately Shadows - to celebrate the major solo exhibition currently in residence at the Centre for Chinese Contemporary Art (CFCCA), three of Sun Xun's animated films including 'What happened in the year of the dragon' will be projected onto the side of the church. Sun Xun's exhibition at the CFCCA is open until Mar 22 2015.
A taster of Cai Guo-Qiang's 'Unmanned Work' installation – a forty-five metre long, four metre high gunpowder drawing and the first exhibition in the Whitworth Gallery's new landscape gallery. The projection will provide a glimpse into the making of Guo-Qiang's work alongside a time-lapse of his completed work being installed and exhibited at the gallery. 'Unmanned Nature' opens at Whitworth Art Gallery on the Sat Feb 14.
Thousands of lanterns and an 80 ft snake gliding in and around the church as part of an unmissable light art show using the latest projection mapping technology.
Join Manchester Art Gallery to celebrate Chinese New Year 2015 with traditional Chinese dance, music and storytelling on Sun Feb 22 from 12pm-4pm. There will also be a drop-in creative workshop; 'Chop Chop, Stick Sticks'! where you can customise your own wooden chopsticks.
The Chinese Film Forum UK will be showing The Golden Era (CBTA) (Huang Jin Shi Dai) on Mon Feb 16 at 5:30pm at Cornerhouse.