Manchester's best record shops
Our pick of the best record shops in Manchester, perfect for finding that elusive vinyl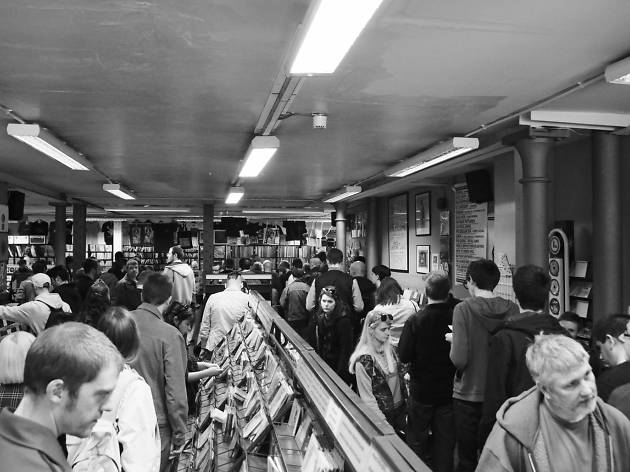 From its legions of legendary bands and its great live music scene to its pubs and bars with brilliant jukeboxes, Manchester certainly boasts an impressive, ingrained musical heritage. And that musical heritage has enabled its record shop scene to remain positively thriving, serving thousands of local music fans and hundreds of DJs. With a supposed vinyl revival having blossomed as digital music distribution faltered in the past few years, more and more people are once again relying on their local neighbourhood purveyor of aural delights - dangerous on the wallet but delightful to the ears. Here are five of the best record retailers in the city.
Manchester record shops
The real grandaddy of music stores in the north west, regularly shipping records on an international scale, Piccadilly Records was founded in 1978 and is only matched by London's Rough Trade and Phonica in influence and popularity. Constantly evolving its stock and style, music fans can expect a trip around the shop to take in all manner of dance and bass music; from dubstep to re-issued disco, gospel, soul, afrobeat, psych, angular indie, rock 'n' roll classics, experimental fare and first-rate modern pop - in every format imaginable (even the box of cassette issues is well worth a look). Staff are unwaveringly knowledgeable, friendly and open-minded, and the recent surge in vinyl popularity across both the dance and indie scenes means that it's not just for the purists, either. Listening posts are available, and trusting you're careful with the needles, you can request whatever you please to have dug out to preview (though the attached record reviews are trustworthy, succinct and - more often than not - very amusing). If you love the pursuit of music new or old, Piccadilly Records is nigh on unmissable when in Manchester.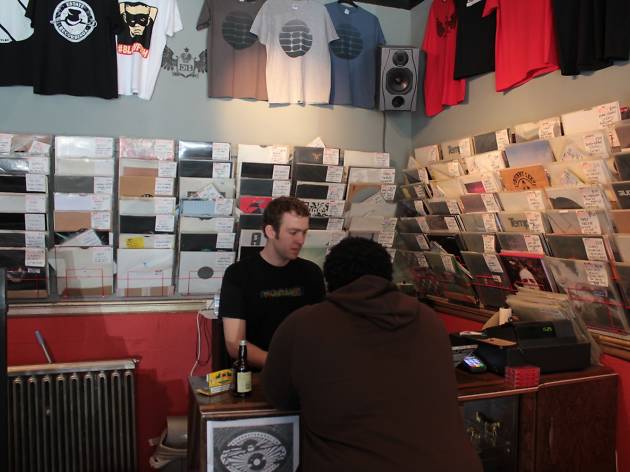 Shopping, Music and entertainment
Eastern Bloc has been the 'one for the heads' in terms of dance music retail since 1985. In the past few years it has vacated its original Oldham Street home and shifted to a smaller unit in Stevenson Square, where it also doubles up as a very well regarded cafe that's snug on the inside and great on a warm day outside. Great news if you like Underground Resistance or homemade soup - or both at once. Undeniably more specialist than other shops in town, the stock focuses on techno, jungle, house, drum 'n' bass and other electronic and experimental records, often with a slightly tougher edge than might be found elsewhere. You'll still find a sharp mix of classics, re-issues and often hotly-anticipated new releases. What's more, it's primarily staffed by excellent and informed DJs including Jim Bane.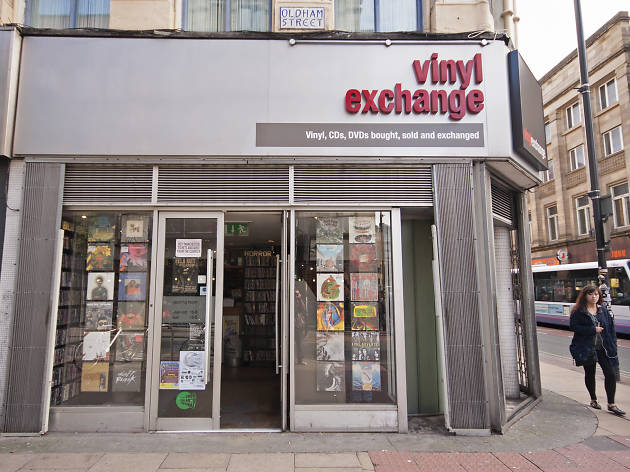 A two-floor labyrinth of both old and new stock, Vinyl Exchange is surprisingly well-organised bedlam. Enter with an open mind and you're just as likely to emerge with an early pressing of Trout Mask Replica as you are with Series 1-3 of ITV's 'Cold Feet' on DVD. Vinyl Exchange really does team all facets of popular culture together, from pricey rave-hallmarks, to oft-re-issued rock classics and, indeed, film and television. More of a collector's paradise than its nearby contemporaries, Vinyl Exchange focuses on rarities, deletions and second hand items. You might have to do a little rifling, but you'll likely be impressed at the depth of what's on offer - a lot of the stock simply isn't found anywhere else. Despite this, it's a fairly casual atmosphere and the management prides itself on cutting a decent deal, whether buying or selling. Especially dedicated pop-pickers - or those with braver tastes - should keep an eye out for the frequent mystery packs of old CD singles.
Located just off Piccadilly Approach, not far from the station, Clampdown Records is perhaps the most atypical classic record store in the city - though the varied selection and friendly staff are along the same lines as other Manchester stores. After several shifts in property around the city, including unfortunately being caught up in the 1996 IRA bombing, Clampdown has only been in its current spot since 2004, but maintains a slightly dusty, old-school charm that's likely to please fans of old school vinyl shopping. There are plenty of choice cuts on hand, from soul to electro funk and jazz, but Clampdown arguably maintains a slightly more rock-heavy approach to most. No bad thing if you're in town and want to grab some quintessentially Mancunian records (or merchandise) from Oasis, The Stone Roses and so on. If you've any offbeat memorabilia of your own, Clampdown might also be willing to pay cash to take it off your hands.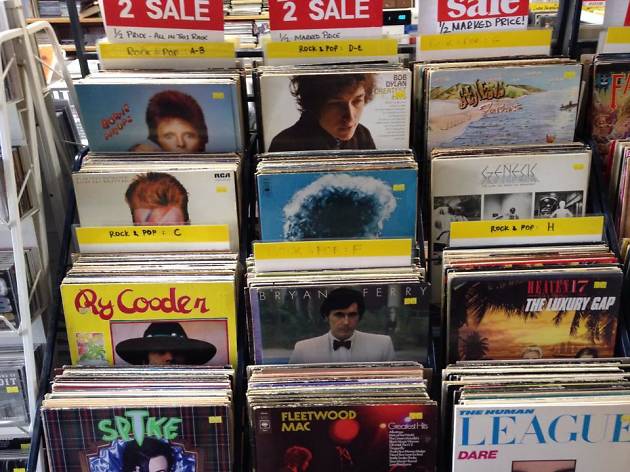 Out of the city centre and a mere fifteen minutes on the Metrolink and you're at Chorlton's bustling busy centre, where the distinctly yellow Kingbee Records continues to serve the needs of any record collectors hungry for crate digging in south Manchester… of which there are many. If you're inclined, Kingbee will likely get more than a little dust between your fingernails, with crates of vintage seven-inches covering northern soul, dub, reggae, classic rock 'n' roll and more. The atmosphere, especially on a
Saturday
afternoon, is as electric as the selections are eclectic, though you might find something of a queue to use the listening deck. Either way, it's sometimes exciting just to take a bit of a risk, and it's relatively easy to simply go with your gut at these reasonable prices. A real pilgrimage for record collectors nationwide, and not to be missed by music fans in the area.