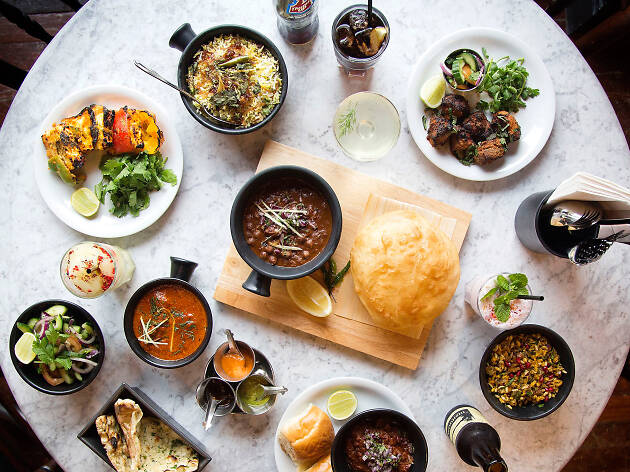 1/6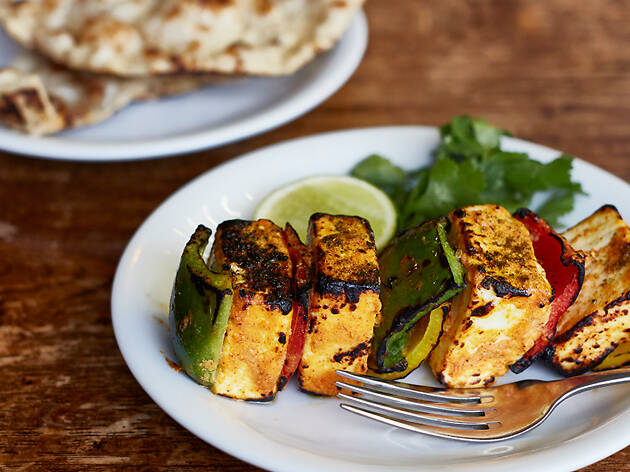 2/6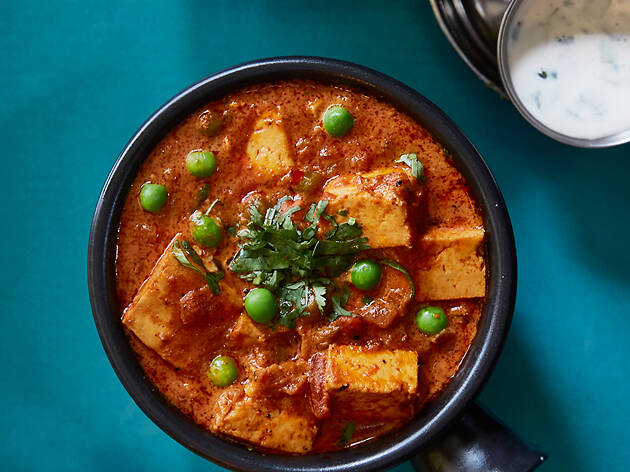 3/6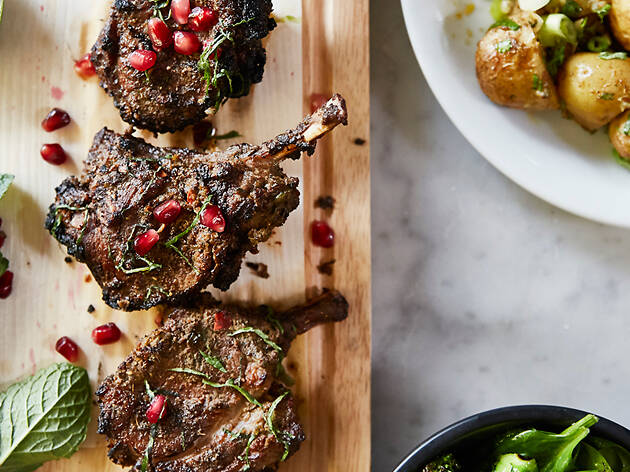 4/6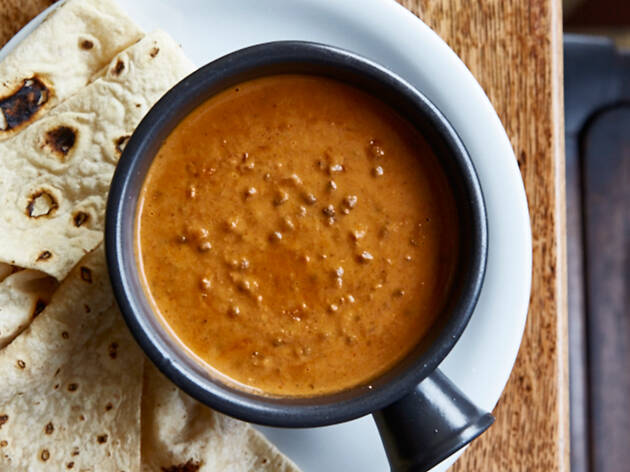 5/6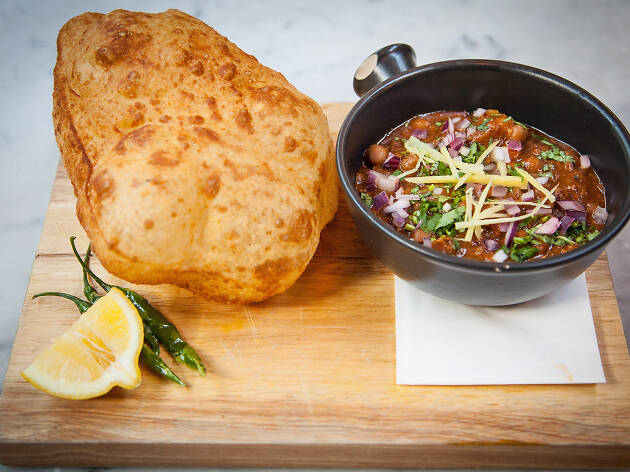 6/6
Time Out says
One of the most anticipated recent launches in Manchester, Dishoom offers a taste of the old Irani cafés of Bombay, with a stylised decor to match. The London-based group already has a strong following up north; the launch saw people queuing down the street, and when we visited the crowds still hadn't thinned.
Behind the modest frontage itís a multi-sensory hit: thick incense smoke wafts through corridors, '60s Indian psych tracks drift over the speakers. The huge 150-seater dining room takes over the Grade II-listed Manchester Hall – a former freemasons' lodge – turning it into a dimly-lit treasure chest of marble, leather and dark wood panelling.
The one thing that outshone the decor was the food. And what food. Pau bhaji – a popular Indian street food – was comfort food at its best: a gently spiced mix of mashed tomato, beans, potato and veg which was scooped up greedily with hot home-made rolls fried in butter.
I must tell you that I had to refrain from submerging my face directly into the daal; a heart-warming bowl of black lentils cooked slowly over 24 hours, which coaxed an incredible depth of flavour from the humble legume.
But the real showstopper was Dishoomís ëManchester specialí. Sometimes, when chain restaurants do a ëManchester dishí it can be a little bit naff. Not here. Nalli nihari biryani is a take on nihari – a rich, slow-cooked stew that's something of a local favourite. Dishoom has gone one step further and combined it with Manchesterís other favourite food: pie. Plump rice and butter-soft lamb shank were tucked under a crisp pastry case with a comical 'Flintstones'-esque bone sticking out of the top. The huge dish was completed by opening up the pie-top and drizzling in a glorious nihari gravy. It was indulgent, interactive and messy – the kind of food that puts a smile on your face.
Manchester was bound to love this place – spicy, hearty and no-nonsense are some of our favourite things, and Dishoom nails all three.
Details
Users say