The 16 best restaurants in Manchester
Still serving Bury black pudding and rice 'n' three dishes, the best restaurants in Manchester have stepped it up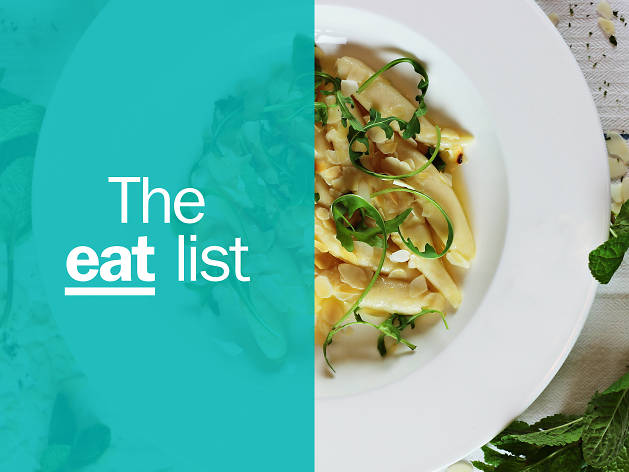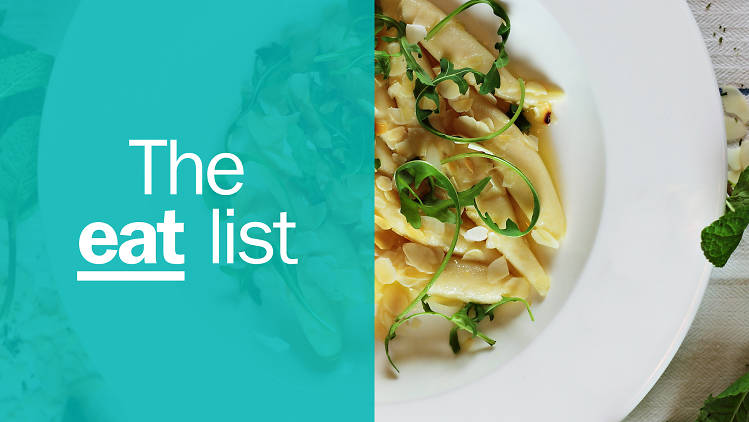 Manchester's culinary scene went under the radar for a long time – maybe better known for the steadfast Bury black pudding or a rice 'n' three – but, after a huge boom in indie eateries and a peppering of top chains, the best restaurants in Manchester have been catapulted onto the global stage, offering a diverse and creative range of menus.
A new generation of chefs and entrepreneurs are seeking out neglected spaces and transforming them into unique dining venues: hidden railway arches are now home to thriving street food markets, forgotten Victorian warehouses stripped and turned into world-class restaurants. The old favourites are still here, too – including delightful cheap eats options – and they're still very much loved. When Mancs aren't trying the latest ramen bar, they're probably holed up in one of the hallowed curry cafés with a nihari.
From cutting edge dining that'll thrill your tastebuds to homely cooking that'll warm the heart, Greater Manchester's got it all.
Best restaurants in Manchester
1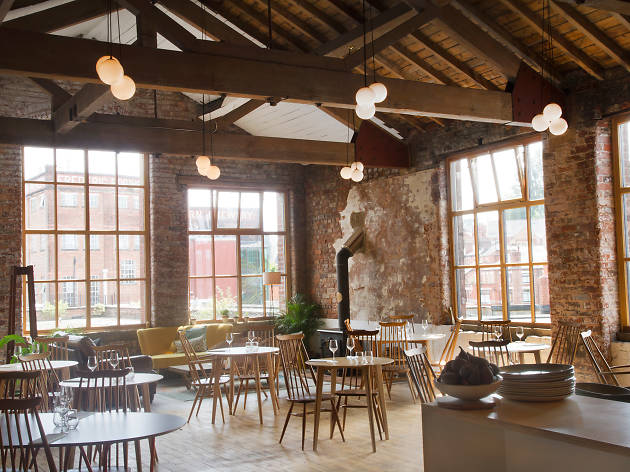 Off the beaten track but well worth the pilgrimage, Where The Light Gets In attracts serious food fans from around the world thanks to an inspired seasonal tasting menu, a stonking wine list and relaxed but attentive service. The passionate team operates in the loft of a lovingly restored Victorian coffee warehouse in Stockport and many of the ingredients are sourced from their own nearby farm.
With dark, panelled rooms and frosted windows, Hawksmoor Manchester is the first branch of the upscale steakhouse to make its mark outside of London. Yet like its southern brethren, it's a place to blur day with night over ginger cocktails and the country's finest meat.
3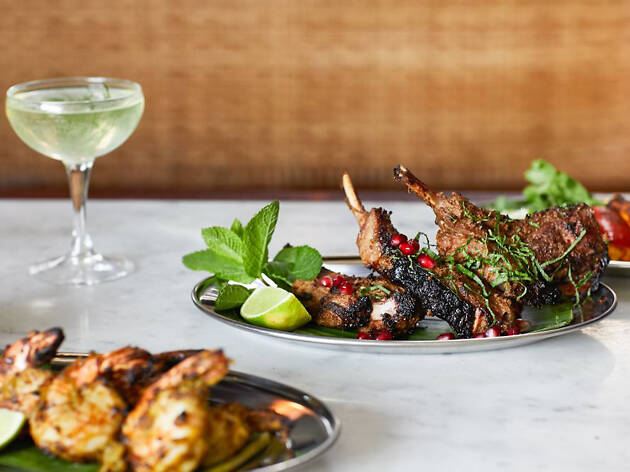 Photograph: Courtesy Tripadvisor
Hot on Hawksmoor's heels as Manchester's new favourite London import, Dishoom is winning hearts for homely dishes served in the eclectic splendour of the 1920s Grade II listed Manchester Hall. The cocktails can hold their own too, with original takes on classic mixes. Expect Indian street food and traditional dishes inspired by the old Irani cafés of Mumbai. Humble, hearty and spicy, this is comfort food at its best.
There are few things more wonderful in life than a good neighbourhood bistro and Hispi is top of the pack in Manchester. Based in the leafy suburb of Didsbury in south Manchester, this is the kind of place you wish you had on your doorstep. Reliable, confident and classic cooking makes this relaxed spot many people's go-to for special occasions or a fancy Sunday roast. Be warned: the custard tart is addictive.
5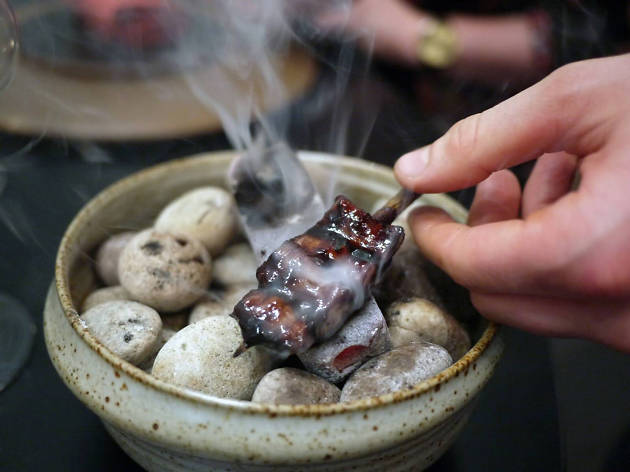 Slick and serious, fine dining restaurant Mana serves thoughtful dishes using under-celebrated British ingredients and produce. The open kitchen, run like a well-oiled ship, enjoys surprising guests with anything from reindeer moss to nixtamalized corn broth. The boundary-pushing menu won't be everyone's cup of corn, but any restaurant that makes moss taste utterly delicious deserves a place in this list.
There are two types of sushi: the mass-produced standard kind that can be picked up at supermarkets and the kind that's lovingly prepared in front of your face by a chef who will only use produce he deems worthy of his touch. The latter can be found at Umezushi and the quality is so good, it's a firm favourite with the city's chefs when they're off duty. Their specialty is glazed freshwater eel (unagi), a must-order.
Manchester's lack of a Michelin star is always a hot topic and the arrival of Simon Rogan at the French was intended to change all that. Sadly, that didn't happen and Rogan departed some time ago leaving The French in the very capable hands of head chef Adam Reid. Reid has since made the Grade-II listed dining room his own, shaking off any stuffy fine dining preconceptions and serving his own inspired take on modern British cuisine.
8
Photograph: Courtesy TripAdvisor.com
This backstreet Basque joint features a cosy bar where diners can pull up a stool and help themselves to a tempting line up of pintxos, cheeses and wines. The wood-fired Pereruela oven is at the heart of this operation – a beast of a thing that imparts a smoky, chargrilled flavour to huge cuts of meat and whole fish that are theatrically carved at the table.
Indian street food and craft beer: it doesn't get much better than that. Bundobust started out in Leeds and chose Manchester for its second post – how lucky are we? Inside, it's casual and hip with a smattering of retro Bollywood; long communal dining tables groan under the weight of dishes which fuse northern produce with street food of Gujurat. The menu is vegetarian, although even the most hard-headed meat eater probably wouldn't notice.
Among the colour and noise of Chinatown lies a single Japanese restaurant, Yuzu. It's refined and simple, both in terms of décor and food, and the lunch deal is a bonus if you're looking to save pennies. It was once one of Manchester's most excellent hidden gems, before a glowing review from food critic Jay Rayner let the cat out of the bag. Now, reservations are harder to come by, particularly at peak times, but they're worth the wait.
With the flurry of new restaurants in Manchester, old favourites sometimes don't get as much press as they should and 63 Degrees is one of those under-appreciated gems. Based in the hipster-packed Northern Quarter, you can find a little bit of Paris in the shape of a family-run restaurant. The Moreaus have left the glamour of their home city to bring a taste of the French capital to Manchester, and we forever thank them for it.
12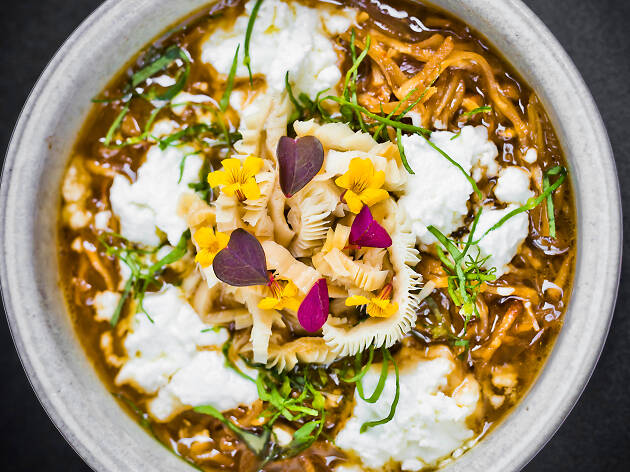 Photograph: scott@bacononthebeech
The trendy suburb of Chorlton has plenty of top eateries but none quite match the ambition of The Creameries. Headed by a trio that includes the much-loved local chef Mary-Ellen McTague, the bakery and kitchen serve inventive dishes from breakfast through dinner, with fresh sourdough loaves to take away. Look out for the occasional baking classes and kitchen takeovers, too.
Not so much a restaurant as a market trader in the acclaimed food hall Mackie Mayor, Honest Crust still deserves a place on this list for knocking out the best pizza in the city. The Neapolitan-style base is light, chewy and dotted with charred bubbles like leopard's spots – the signature of a good dough. Toppings are always of top-notch quality, like San Marzano tomatoes and locally made fennel sausage.
This & That has been serving the specialty rice'n'three (rice topped with three curries of your choice) to hungry Mancs since 1984 and it's still going strong. The family-run restaurant was revamped a while back, a controversial move that made it fit in with the hipster cafés surrounding it, but their back-alley diner is still just as popular. Expect no-frills dining and hearty portions, look out for the special Sunday nihari.
15
Photograph: TripAdvisor.com
Located in an alarmingly desolate area, the dedicated trip to the Blue Nile Café ensures only the most determined food fans dine here. Once in, you're rewarded with outstanding portions of Ethiopian food: injera flatbreads the size of car tyres stacked high with a selection of gently spiced stews. Owner and chef Tiggy always offers a warm welcome and won't let you leave until you've finished your plate.
There's a well heeled path to Lily's from the nearby IKEA, trodden by hungry shoppers who've finally escaped the Scandi maze. But even if you don't need another Billy bookcase, this humble little Indian restaurant is worthy of its own trip thanks to its affordable price tag, accomplished flavour combinations and an epic menu made of over 100 dishes to work your way through.
Craving a drink?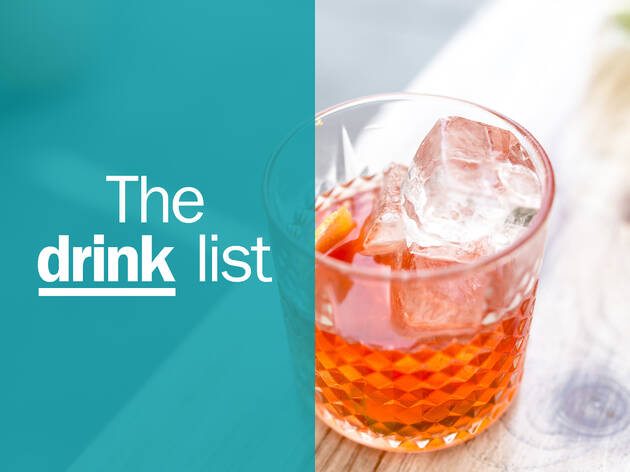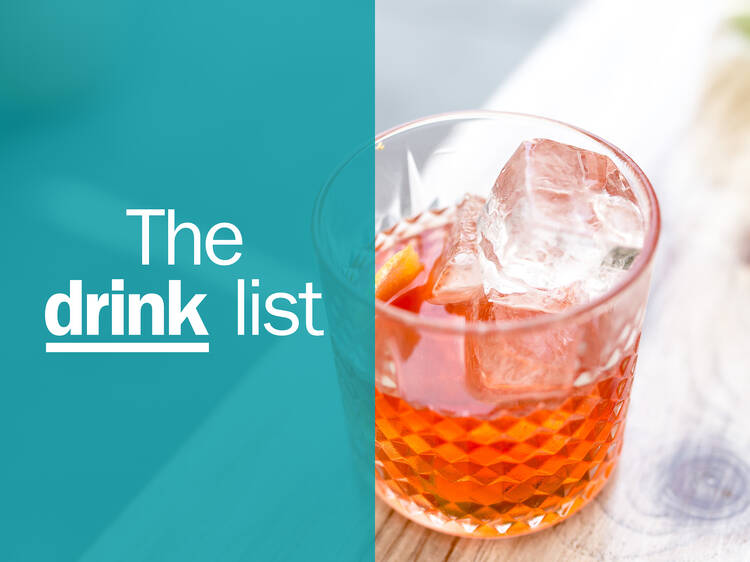 Bars and pubs, Cocktail bars
Once upon a time, the city was known for its (still excellent) cosy pubs and hardcore clubbing scene but, as the much-talked about restaurant and food scene gallops along at a startling pace, so too do the booze venues on offer. And it's not just the quantity of bars that is staggeringly surprising but the sheer variety of the line up that turns the city into a drinking den.