20 great things to do in Manchester
We've rounded up 20 of the best things to do in Manchester including activities, events, music and restaurants
Everyone knows that Manchester has a legendary live music scene, but there's a whole lot more to the capital of the North than guitars and bands. From classic concerts in ancient meeting houses, history lessons at the city's famous museums, a visit to the world's oldest public library, flicking through stacks of vinyl or even petting a furry friend or two, the list of brilliant stuff to do just goes on and on. So what are you waiting for? Pick any of our top 20 things to do to get started. A great time is guaranteed.
Things to do in Manchester
1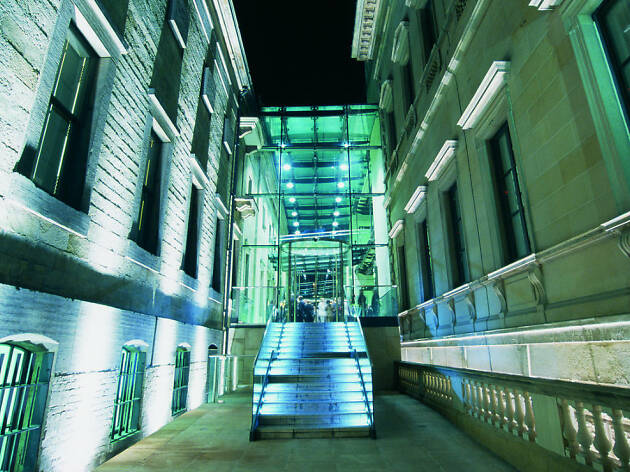 Picture this
Oozing cultural ambition, Manchester regularly boasts exhibitions by artists such as Andy Warhol, Marina Abramović and Cornelia Parker. There are impressive facilities in established galleries such as Manchester Art Gallery and The Lowry, and a brand new wing to the Whitworth Art Gallery, which makes the most of the historic park in which it sits. Whether your interest lies in the contemporary, the experimental, the challenging or the traditional, there's a gallery for you.
2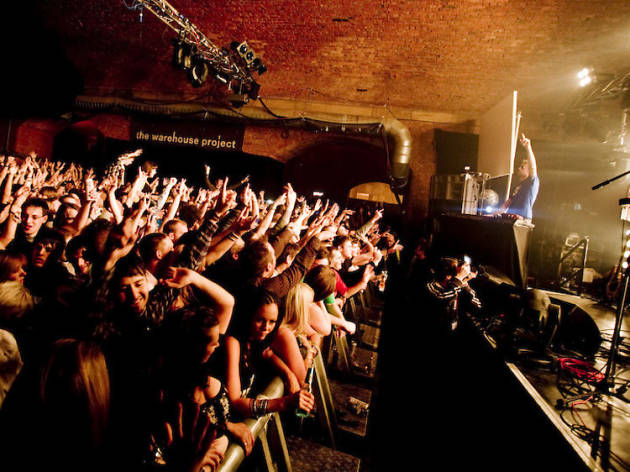 World Class Clubbing
It's no exaggeration to say that Manchester's Warehouse Project is one of the planet's most celebrated clubbing destinations. Its phenomenal success has seen the club move from the disused Boddington's brewery near Strangeways prison, to a World War II air raid shelter underneath Manchester Piccadilly station with various stops in between. The party, which regularly caters 3000-plus revellers, kicks off for only 12 weeks a year (Sept- Dec), culminating in an explosive New Year's Day finale, yet creates a storm of anticipation. Tickets for the Friday and Saturday sessions, and midweek gigs, cost around £30 and sell out fast. Line ups include live music (New Order, Public Enemy) and DJ sets from the world's biggest names such as Mark Ronson and Skrillex. With a spin-off events running throughout the year at Old Granada Studios and Albert Hall, not forgetting Park Life Festival every June, WHP has placed Manchester firmly on the international clubbing map no matter what time of year you come.
3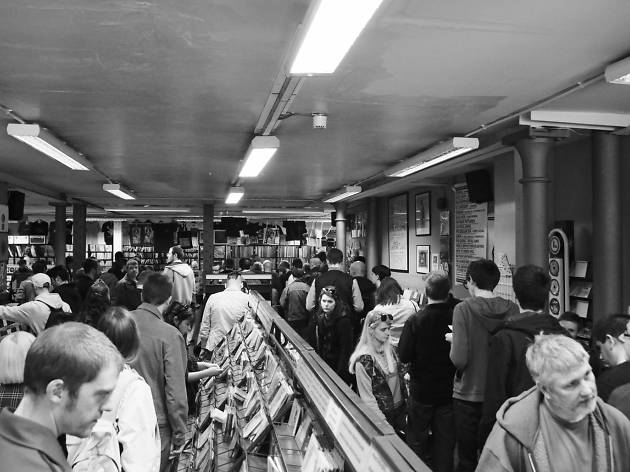 Love vinyl
Independent record stores like Vinyl Exchange, Eastern Bloc and Piccadilly Records have been supplying Mancunians with good tunes for years. And they deserve our appreciation, as they have stood firm into the digital age. There are some gems outside the city centre too. A quick trip to Burnage, for example, and you'll find Sifters, immortalised (well, mentioned) in the Oasis song 'Shakermaker' while over the way in Chorlton, Kingbee Records offers an Aladdin's cave of rare jewels in amongst the Wet Wet Wet and Meatloaf albums nobody wants anymore. In fact some have been known to regularly visit Kingbee all the way from New York (with an empty suitcase), so good is the collection there.
4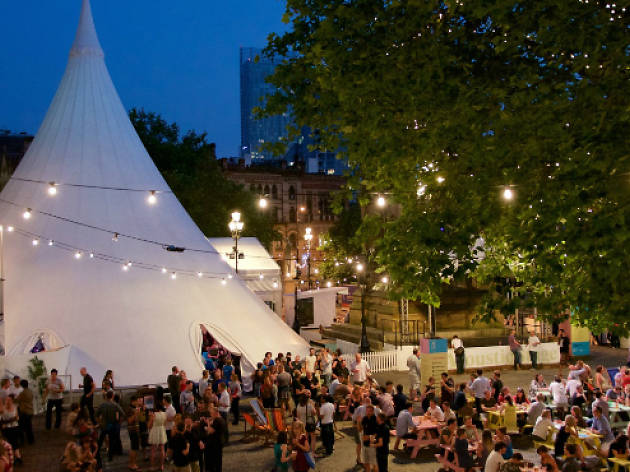 Get festive
It's not only Christmas that makes you feel festive in Manchester. There are more festivals in this city than there are in a hilltop Spanish village and they cover a dizzying range of interests throughout the year. Or every two years in the case of the big daddy, Manchester International Festival, which welcomes three weeks of world premieres by major artists like Bjork, Marina Abramovic, Tino Seghal and Rufus Wainwright, plus performers like Kenneth Branagh, Willem Dafoe and The xx. Annually, the Manchester Jazz Festival and the Manchester Literature Festival are hugely entertaining and if that's not enough for you, there are celebrations of history, food and drink, beer and cider... the list goes on and on.
5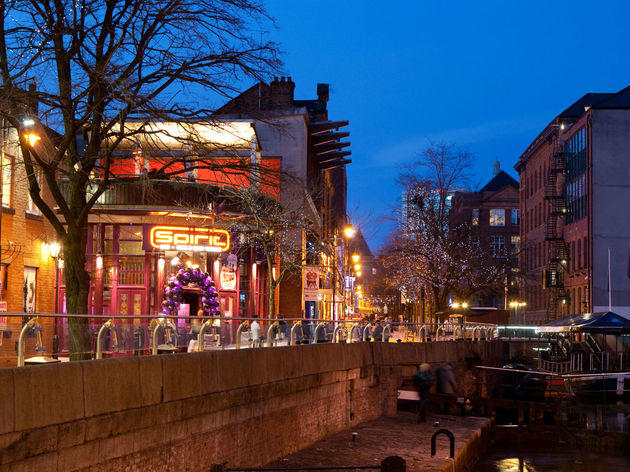 Get ready for your close up
Like many major cities, Manchester has been used as a location for films and TV for decades. From 'Hell Is A City' and 'A Taste Of Honey' through to 'Pride and Prejudice', Queer As Folk' and, more recently, 'Sherlock Holmes' and 'Captain America', much fun can be had spotting some of the famous locations in and around the city. Manchester Town Hall has long stood in for the Houses of Parliament and when Mr Darcy emerged from the water and a nation fell in love with Colin Firth that was Lyme Hall in the background.
6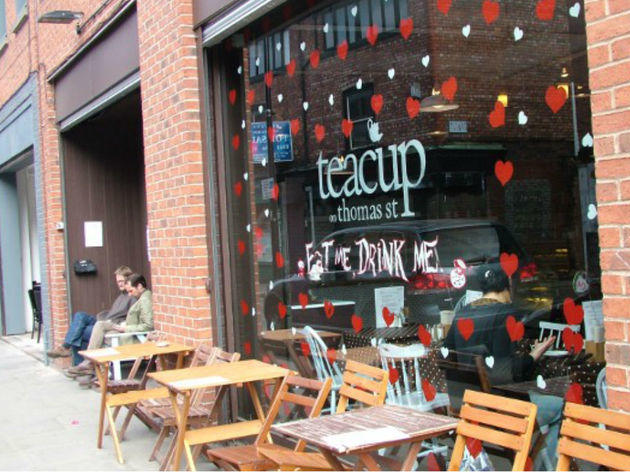 Smell (and drink) the coffee
Manchester has a thriving independent coffee scene, perfect for people watching and getting to know the city's comings and goings. In the centre of Manchester, there are two main areas to aim for. Firstly, The Northern Quarter is home to purist coffee house Takk and bustling North Tea Power as well as cute lifestyle store-come-café, Fig and Sparrow. Over on the Deansgate side of town, names to look out for include Pot Kettle Black (run by two professional rugby players) and Caffe Lupo. Locally roasted blends are a treat: Heart and Graft and ManCoCo are two of our favourites.
Fancy a fancy afternoon tea? Here are Manchester's best.
7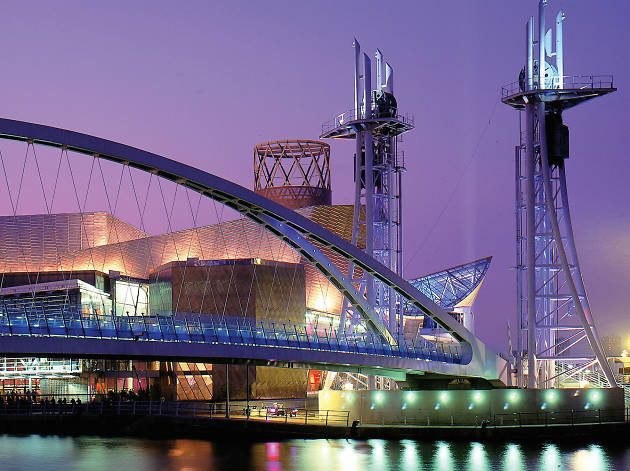 Take The Quays to the city
Some very clever people decided a long time ago that the area where Salford and Trafford come together - the abandoned quays, which once formed a busy dockland - would make an ideal leisure destination. So now we have a wonderful waterside location just ten minutes from the city centre, where The Lowry, Imperial War Museum North, MediaCityUK, Granada TV, Old Trafford Stadium and Lancashire County Cricket Club are all within walking distance of each other. There's also shopping, a cinema, restaurants and plenty of places to relax, so culture lovers, sport fans and shopaholics all get a look in. A trip at night, when the lights of the buildings bob and bounce in the water, is quite spectacular.
8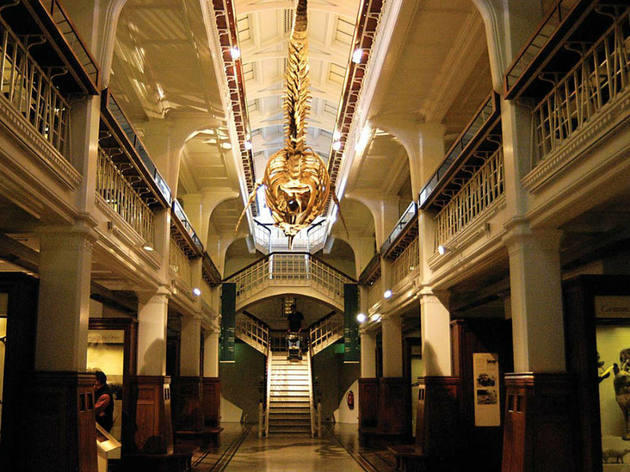 Keep mummy
In the extensive collection of the Manchester Museum lies a tomb-like exhibition of ancient Egyptian artefacts - over 16,000 of them in fact. Manchester Museum has 20 human mummies originating from Luxor and Thebes, all of which were scanned in 2012 using the most up-to-date technology. To describe them as fascinating is an understatement, not only to marvel at as they lie in situ, but in the stories behind them. Take Asru, who died in Thebes around 750 BC. Not a queen - not even particularly grand - she nonetheless has two coffins, and the CT scan revealed that, whilst she had undergone the common practice of brain removal prior to mummification, the usual method of extraction via the nose had been rejected in favour of something more unusual. Asru's brain was removed via the eye sockets. Why? Who knows. Intriguing stuff.
9
Tow the line
When the 58km long Manchester Ship Canal opened in January 1894 at the whopping cost of £15million (over £1.5 billion in modern money), it was the largest river canal in the world, enabling Manchester to become an important port despite being 40km inland. Now, the many waterways of Manchester are a lovely way to while away the afternoon. Continuing efforts to make the waterways more of a feature have meant that areas around them such as Castlefield and The Quays have been spruced up. Mersey Ferries offer ship canal cruises, and there's a new water taxi service called 'Waxi' running from suburban Sale via Castlefield and Old Trafford to the Trafford Centre. There are always narrow boats weaving their way through the city. So whether you want to journey through the locks yourself or just sit back with a glass of wine and watch other people do it, Manchester's canals matter once again.
10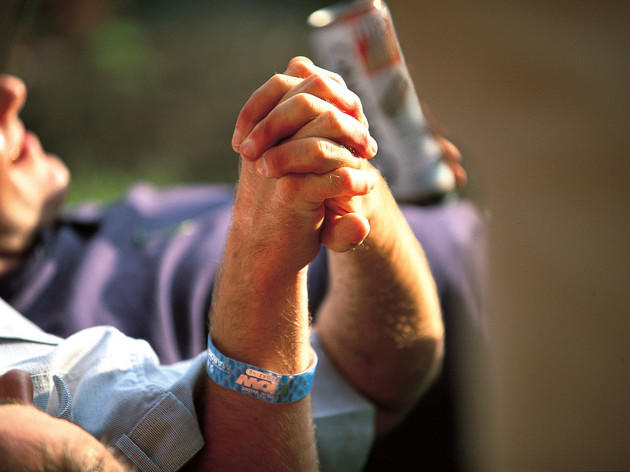 Be proud
Manchester's famous Gay Village is on the up again after years of suffering from over exposure - and Manchester's LGBT calendar is in great shape. Manchester Pride is the biggie, taking place over August Bank Holiday, with a decent overspill of warm-up and fringe events either side. The occasionally celeb-led Parade happens on Saturday, after which the Village is walled off, with a wristband your only route inside (unless you're Belinda Carlisle's backing singer). There's a packed programme throughout the year too, which includes Sparkle, the National Transgender Celebration in the Village and the Great British Bear Bash with lots of rugged fun. Art lovers have Queer Contact every February to coincide with LGBT History Month, mixing international and local performance with a queer perspective.
11
Get Crafty
Manchester produces some of the best craft beer in the world. To sample the city's finest, make a bee-line - or should that be beer line? - for niche bars such as Port Street Beer House, the Piccadilly Tap (run by the team behind the Euston Tap) and Beermoth, all located within a few minutes walk of Piccadilly Gardens. After something more specific? Try one of a number of bars run by local brewers; Blackjack Brewery's Smithfield Market Tavern (just next to Band on the Wall), for example, Seven Bro7thers' new bar in Ancoats, or the historic Marble Arch pub on Rochdale Road, which showcases Marble's newest beers. Brewery visits are another trend, ideal for those looking to sample beers fresh from the tank. The industrial area to the east of Piccadilly is home to cult names such as Alphabet, Runaway and 2016's big success story, Cloudwater.
12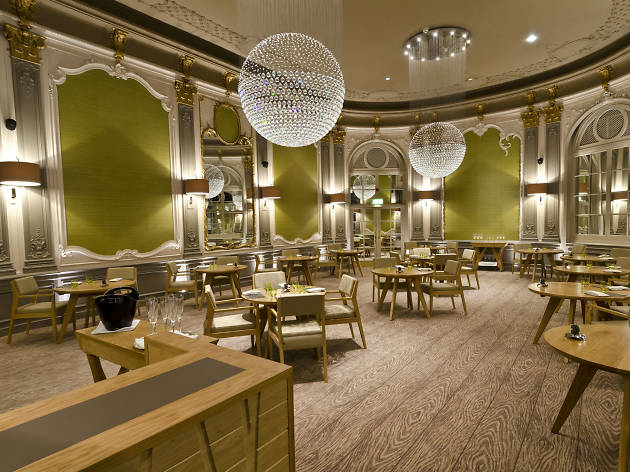 Take a tour
Tours run by highly qualified (and highly entertaining) Blue Badge Guides start daily from outside Manchester Central Library at 11am. They last for around 90 minutes and take in sights such as the Alfred Waterhouse-designed Town Hall, with its worker bee mosaics (the city's mascot) and the 'Manchester Murals' series of paintings by Ford Madox Brown, Manchester Cathedral, Chetham's Library and other iconic landmarks. If you have a head of heights and fancy getting the bigger picture, follow a tour of the city on foot with afternoon tea at the city's highest bar, Cloud 23, on the 23 floor of Beetham Tower. Booking essential.
13
Get on down to...
Chinatown in Manchester is reputedly Europe's largest, its collection of restaurants, bakeries, businesses and supermarkets concentrated across a number of blocks in the city centre. A beautiful Chinese gate announces the area's entrance and while it's a great place to visit at any time of year, the last few years have seen Chinese New Year become a much bigger part of the city's cultural celebrations, extending the reach of Chinatown across the city centre. As a collection of excellent places to eat and shop, it's not to be missed and, while there are other opportunities to experience Chinese culture elsewhere in Manchester, the selection on offer here is hard to beat. Our favourites are Siam Smiles (for casual Thai food) and traditional Japanese restaurant, Yuzu.
14
Go underground
Literally. We're not talking about doing something secretive or covert. We literally mean, go underneath Manchester's centre through myriad tunnels and subterranean canalways in what's a fascinating glimpse into the bowels of the city. Ostensibly you're walking in the cavernous and sometimes cramped space where thousands sheltered during the Manchester Blitz of World War 2. Most of it is long since disused and closed up, imposingly dark, dank and miserable. Tours begin with spooky tales of what happened under the ground beneath our feet, and of what was going on above ground which made these tunnel constructions necessary in the first place. Warnings about not wandering off alone abound, just in case you get lost and never again see the light of day...
15
Get wet
No, not by the famous Manchester rain, though as the UK's ninth wettest city, there'll be plenty of that too. Yet another welcome legacy of the Commonwealth Games, Manchester's Aquatics Centre close to the University is a modern shrine to swimming, which is open to the public all year round. It also hosts major water based sporting events. There's an enormous 50m pool, a diving pool, gym facilities and a health suite. Lessons are available too so you can learn how to become the next Tom Daley if you think you can handle those imposing diving boards. It's also a place for splashy fun, with a giant baby pool, fountains and slides shaped as elephants to keep kids of all ages happy.
16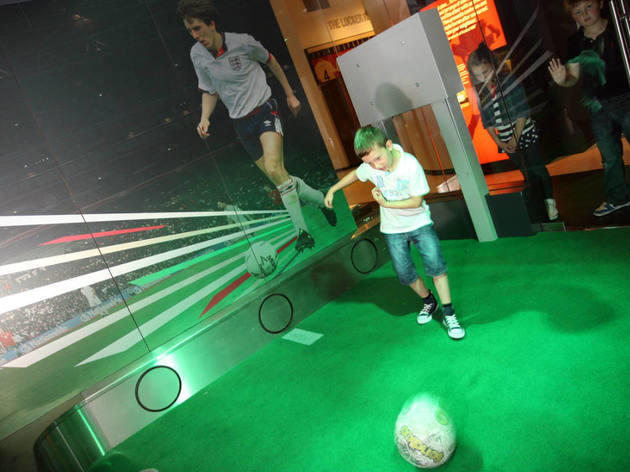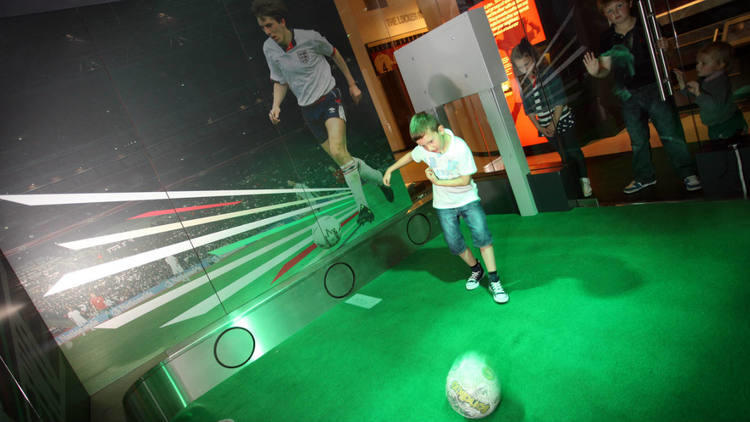 Score
Where would Manchester be without football? It's the first thing anyone comments on anywhere in the world when you tell them your city of origin. But with two major teams (arch rivals and with armies of fans), plus the National Football Museum in the city centre, it's little surprise to hear that football is a huge attraction for local people, as well as visitors to the city. Both United and City's grounds have tours and behind the scenes opportunities, and you could easily spend your entire monthly wage in their shops. For those with a more general interest in the sport, the National Football Museum is a great opportunity to indulge your passion in a somewhat less tribal manner.
17
Pet a pig or cuddle a cat
The convenience of city living can cut you off from the pleasures of the countryside. But fret not. When you suddenly get that urge to stroke a sheep, gaze at a goat or pet a pig, a number of petting farms are within easy reach. Perfect entertainment for a family afternoon out, Wythenshawe Community Farm offers such a place, giving children the opportunity to have wide-eyed fun whilst subtly finding out about traditional farming methods and where their meat comes from. It's all free too. For a more urban take on animal interaction, a visit to the Northern Quarter's zen-like Cat Café is a must. Petting sessions cost around £12 per hour (although shorter fur-bursts are available) and wellbeing is a priority with plenty of places for your feline BFF to escape to if he isn't in the mood.
18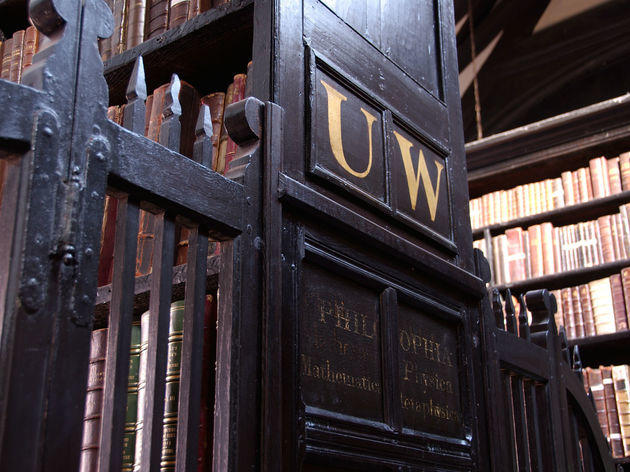 Shush!
Like books? The oldest surviving public library in the English speaking world is Chetham's in Manchester, an extraordinary place filled with ancient books, and Hogwartian dark, wood-panelled rooms. Chetham's isn't the only impressive library in Manchester though, with the grand Central Library having recently re-opened after years of restoration, and the Victorian Gothic John Rylands Library on Deansgate making up the main triumvirate. Don't miss the Portico Library, either, a hidden gem completed in the Greek Revival style in 1806.
19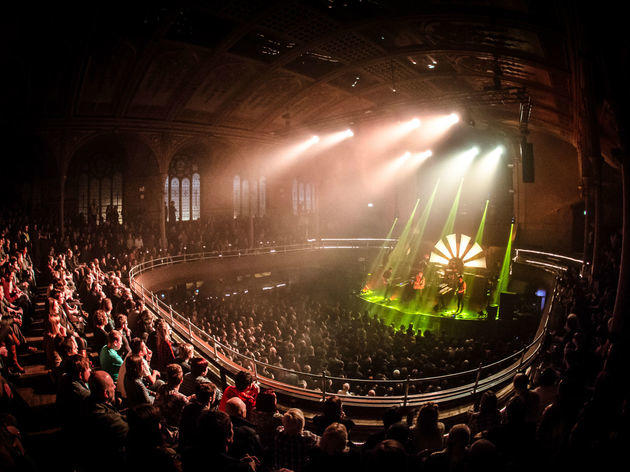 Listen live
It's impossible to underestimate the importance of music on Manchester. The list of bands, singers, musicians and producers who have sprung from the city and its locale goes on and on. But Manchester is nothing if not open minded, so there's room for all on the live music circuit, which is well served by some fantastic venues. From the Manchester Arena - a large scale venue that seats thousands and hosts the likes of Dolly Parton and Nine Inch Nails - to mid-size venues (The Lowry, the Apollo and Ritz) and intimate spaces for just a few hundred (Gorilla, Deaf Institute and loads more), there are plenty to choose from. New kid on the block is Albert Hall, a converted Wesleyan chapel that works brilliantly for live pop, classical concerts by the likes of Manchester Camerata and proper raves.
20
All change
Manchester is the master of reinvention, whether it's finding a new identity after the Industrial Revolution, or revisioning the entire city centre after the 1996 IRA bomb. So be sure to keep an eye out for what's coming next. Forthcoming projects include The Factory, a new world-class arts centre that will offer a permanent home to the biannual Manchester International Festival that's scheduled for completion in 2020. Other developments include a branch of the Zetter hotel at London Road Fire Station (opposite Piccadilly Station), and Soho House at Old Granada Studios. With more city centre plans under development by former footballers, Gary Neville and Ryan Giggs and more skyscrapers in the pipeline, one thing is certain: change is a Mancunian state of mind.