LGBT History Month in Manchester
Celebrating its tenth anniversary in 2015, LGBT History Month goes from strength to strength in Manchester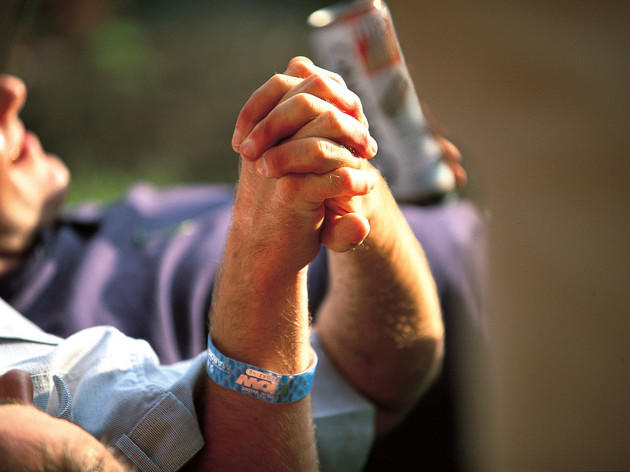 Each February, an alternative history lesson reveals otherwise hidden aspects of the past which have had, and continue to have, a profound affect on the lives of LGBT people.
2015 marks the 10th anniversary of LGBT History Month and Manchester celebrates with a festival, some fabulous events at Queer Contact and we ask why it all matters anyway.
Manchester's best gay bars
The eighteenth century equivalent of a gay bar, a Molly House was once a place where men could meet others like themselves, without fear of prosecution and public hanging. These days, the only worry is finding a space at the bar.
As the Manchester branch of the well-loved London nightclub, G-A-Y boasts a prime position within the city's gay scene – both geographically, with its location in the centre of Canal Street, and in reputation, as one of the most popular bars of the area. That's not to say it's necessarily the best, but it's certainly the king of the roost, enjoying a sturdy stream of trade throughout the week.
Set within the heart of Manchester's main gay area, Velvet is a boutique hotel, restaurant and bar that adds a touch of class to the revelry of Canal Street. As one of the few proper cocktails joints in the Village, Velvet has become a forerunner in luxurious drinking and canal-side dining.
Just shy of the main gay quarter, Sackville Lounge is part of the Village's more refined elite, standing back from the main hyperactivity of Canal Street to usher in something a little more urbane.
Established back in 1998, Vanilla has become one of the UK's leading bars within the LGBT scene. Claiming to be 'where the girls are', Vanilla is branded primarily as a lesbian bar, but the joint still enjoys a healthy and diverse mix of men and women despite the clientele being predominantly female.
Set right in the heart of Canal Street, Via is always a popular choice for those after something beyond the usual gay bar offerings. Attracting a slightly older crowd, it isn't exactly classy, but in comparison to some of the camper bars nearby, it does offer a slightly more upmarket vibe.