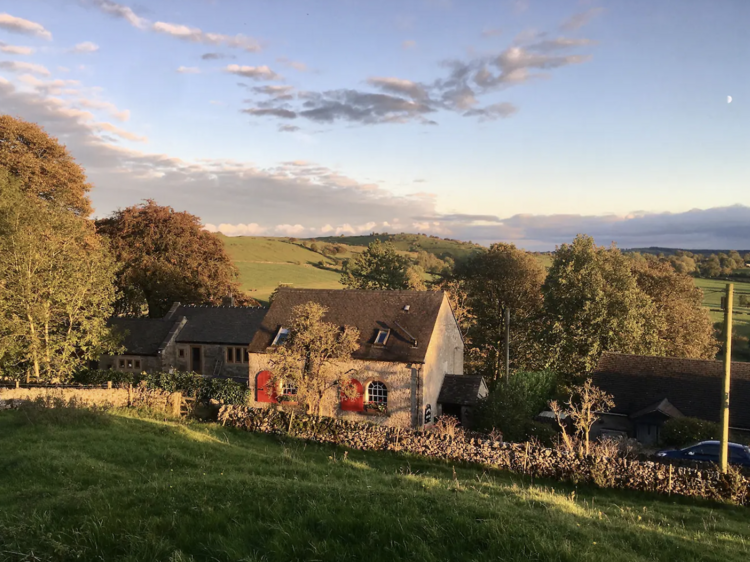 Courtesy: Airbnb
1.

A cosy chapel house in Brassington
Fancy a stay in a converted chapel house? Look no further – this Grade II listed chapel, built in 1838, is your golden ticket. It's undergone a pretty major renovation, transforming into a cosy, country-inspired home with all the modern comforts you could wish for.
A quick glance out the window will remind you that you're deep in the heart of the countryside. In fact, cows might just become your new neighbors because they definitely outnumber the number of people in the area. But fear not, if you're in the mood for some socialising, the nearby village boasts two charming pubs. One of them, Ye Olde Gate, even earned the coveted title of 'Most Unspoilt Pub in England' in the 2017 Good Pub Guide.
Beds? Three bedrooms. Sleeps up to five guests.
The space: An inviting home that effortlessly blends the chapel's traditional charm with all the modern necessities for a super comfy stay.
Location perks: Did we mention that the runs on renewable energy? We think that's pretty cool.
Budget range: A great choice for medium-sized groups looking for a unique stay.
Time Out Tip: Step outside in the evening and make your way up the hill right in front of the house. You'll be treated to a sunset view that stretches across a staggering 25 miles.