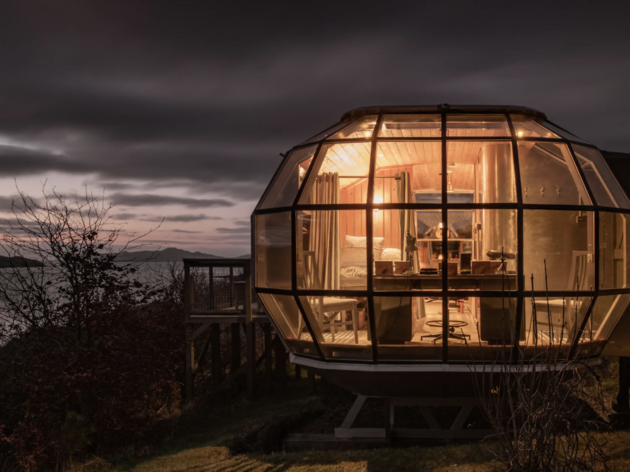 The best Airbnbs in the UK
Having an adventure in the UK? Here are the best Airbnbs in the country to book right now
Thanks to 2020's travel restrictions, more people than ever are planning to take holidays in the UK – and really it's no hardship. Britain has some cracking destinations to explore: secluded sandy beaches to rival the shores of any tropical paradise, vibrant cities with lashings of culture and epic countryside to recharge the batteries.
Airbnb is one of the best ways to explore these vast and varied islands. It's affordable, quirky, and more often than not you'll get local tips on top places to visit. The one downside? Trawling through hundreds upon hundreds of Airbnb listings. Who the heck has time for that?
We do, that's who – and we've found some real stunners. From an otherworldly airship on the west coast of Scotland to a seafront retreat on the unspoilt beaches of Northern Ireland, an achingly cool flat in London to a romantic riverside cabin in Cornwall, here's our round-up of the very best Airbnbs in the UK.
RECOMMENDED: Can we go on holiday in the UK? Here's what we know so far.
More amazing places to stay?