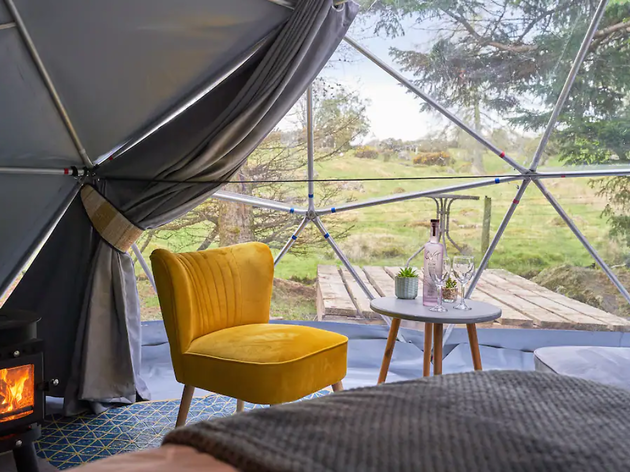 The best Airbnbs in the UK
Dreaming of a UK adventure? From luxurious tree houses to romantic riverside cabins, we've discovered the finest Airbnbs in the country to book right now
Dust off your suitcase: it looks like holidays are on the cards again. Those hankering for a post-lockdown escape were given some good news in the latest lockdown exit strategy, which confirmed it will be possible to stay in self-catered accommodation in the UK, including Airbnbs and campsites, from April 12.
So, while travelling abroad remains up in the air, domestic holidays in the UK could be back on again just after spring and throughout the summer – and really, it's no hardship. From gorgeous, soul-restoring countryside to lush forests and secluded sandy beaches, there are endless opportunities to explore and relax right here.
But, with more people than ever planning to take holidays in the UK this year, the most popular locations are already getting booked up for July and August. So, if you want to go on holiday this summer, it's worth making plans sooner rather than later. Luckily, to save you precious time, we've rounded up some of the best Airbnbs across England, Wales, Scotland, and Northern Ireland.
Airbnb can be your key to discovering everything the UK has to offer. Not only does it offer a wealth of quirky alternatives to a more trad hotel (treehouse, anyone?) but you'll often get local tips from hosts on great things to do in the area. It can also be mega-affordable.
We've found some real stunners. From an otherworldly Scottish castle and a seafront retreat on the unspoilt beaches of Northern Ireland to an elegant flat in Bath and a romantic riverside cabin in Cornwall, here's our round-up of the very best Airbnbs in the UK.
This article includes affiliate links. These links have no influence on our editorial content. For more information, click here.
More amazing places to stay?