Heads up! We're working hard to be accurate – but these are unusual times, so please always check before heading out.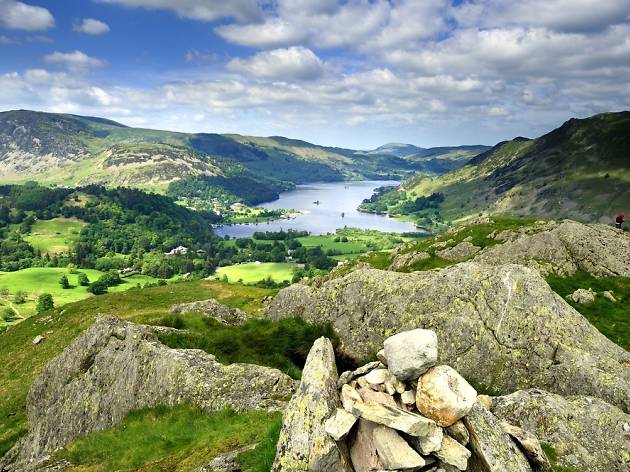 The 10 most beautiful national parks in the UK
Planning post-lockdown adventures? Uncover some of the most stunning landscapes, peaks, lakes and coastlines in the UK's national parks
In the UK, you're never far away from a national park. Scattered across England, Wales and Scotland, these protected green spaces are brilliant places to unplug while enjoying some of the country's most spectacular scenery. They range from Scotland's towering peaks to southern England's wide-open moors, from South Wales's wild coastline to East Anglia's secret backwaters. Soon, we'll be able to explore them all. In the latest lockdown exit strategy, it was announced that day trips and overnight stays in self-catered accommodation should be possible by April 12, while stays in hostels, hotels and B&Bs will be allowed from May 17. So, it's time to get planning your next adventure.
There are myriad ways to explore these stunning open spaces: on foot or by bike, by boat or by saddling up or hurtling down a zipline. They're famed for their glorious countryside, but are also dotted with pretty villages and towns, so it's best to wait until the comfy B&Bs and snug pubs are open again before you explore, so you can refuel after you've worked up an appetite on a long walk.
Best of all, there's no entry fee to these stunning landscapes – they're all free. There are 15 in total, but here we've picked ten of the most beautiful UK national parks to kick off your tour of discovery.
Please note: Travel from England to Wales, Scotland and Northern Ireland is currently not allowed. Facilities and businesses in the towns and villages we mention will be closed at the moment. Government advice is to avoid public transport so don't travel by train or bus. Please be mindful of the people who live locally. If you decide to travel, check whether car parks are open before you set off and adhere to social distancing guidelines on your walks.
10 beautiful UK national parks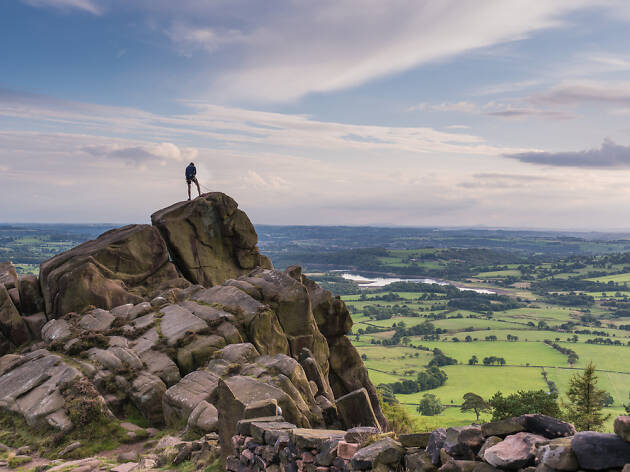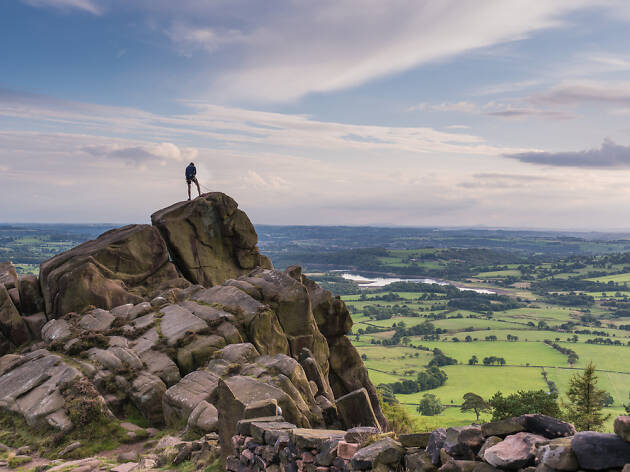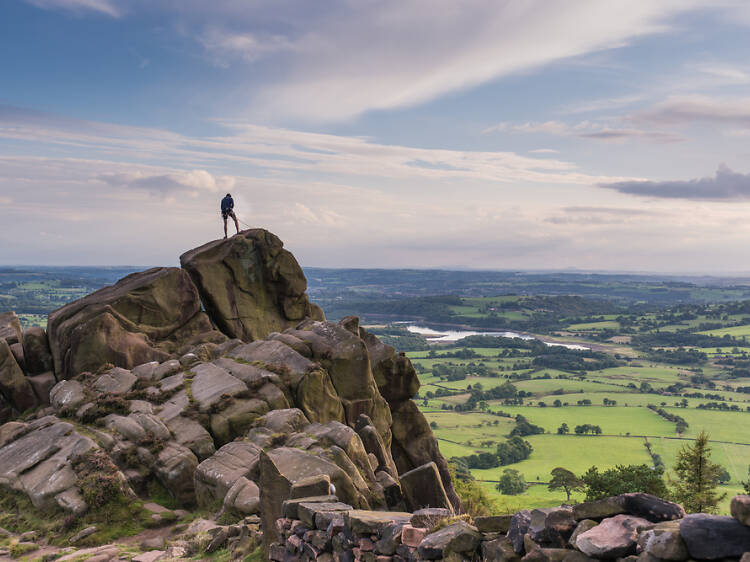 Sandwiched between Manchester and Sheffield, England's oldest national park has two personalities: a tough and a gentle side. In the north is the Dark Peak's wind-whipped moorland and dramatic edges like Kinder Scout – the Peak District's highest plateau – which reward adventurous walkers with stark views. Venture south for the lower, greener, meadow-covered dales of the White Peak. Walk along the Ecclesbourne Valley to experience both in one day.
The UK's biggest national park is home to its mightiest mountains: five out of six of Scotland's highest peaks are found here. Lying in the heart of the Highlands, the Cairngorms mountain range still has vast tracts of pure wilderness and is one of the chilliest places in the country. For much of the year, its peaks are blanketed in snow and you can ski there in winter. Red squirrels, red deer and rare woodland grouse roams its ancient Caledonian pine forests.
North Wales' national park boasts mountain and sea views: several of its craggy peaks gaze across to Ireland and it has miles of sandy beaches. You can climb Wales' highest mountain – 1,085-metre Mount Snowdon – without working up a sweat by catching the vintage train that potters to its summit. Adrenaline-seekers can zoom down ziplines, bounce down mountain bike trails or catch breaks at an inland surfing lagoon – this is the UK's adventure capital.
Discover the best things to do in Snowdonia
England's land doesn't come much greener or pleasanter than Yorkshire's gently sloping valleys, with their rushing rivers, tumbling waterfalls and sturdy stone villages. Over millennia, dramatic caves and landmarks have been carved out of these limestone hills – such as Malham Cove, a soaring 70-metre-high cliff that you can climb to the top of. One of the park's most arresting sights is manmade: Ribblehead Viaduct, a feat of Victorian engineering that wends through remote moorland which you chug over on the Settle-Carlisle railway line.
Discover the best things to do in Yorkshire
The New Forest is surprisingly old: William the Conqueror named it when he used to hunt deer and wild pigs here nearly 1,000 years ago. Confusingly, this picturesque corner of south England isn't completely covered in woodland either – it also has acres of purple-flecked heathland and miles of pebbly, marshy coast. The terrain is gentle, and you're guaranteed a sighting of its free-roaming ponies and horses.
Discover the best things to do in the New Forest
As you'd expect, this national park has lots of lovely lakes but its steep hills are pretty stupendous, too. In fact, the Lakes are home to England's tallest peak: 978-metre Scafell Pike. Shaped by centuries of sheep-farming, this rugged swathe of the north-west is England's largest national park and has inspired many an artist and writer – the Romantic poet William Wordsworth famously wandered lonely as a cloud here.
Discover the best things to do in the Lake District
When it comes to big skies and epic sunsets, it's hard to beat Devon's bleakly beautiful open country. This rugged moorland is famous for wild ponies with shaggy coats and enviably lustrous manes, and adorned with strange stone sculptures - ancient granite tors that have withstood centuries of rain and gales. It's scented with gorse in spring and bracken in summer, and in autumn the river valleys' oak trees wear auburn coats.
Loch Lomond & the Trossachs
Dotted with dozens of islands and islets, Loch Lomond is the UK's largest lake and arguably its bonniest. It straddles the fault line that divides the Scottish Highlands from the Lowlands, so its shores are fringed by snow-capped jagged peaks on one side and lush meadows on the other. It's not the park's only lake – there are 22 lochs altogether, along with 21 Munros (they're mountains over 3,000ft/914m fyi).
There are few better places to blow away the cobwebs than South Wales' wave and wind-sculpted cliffs and gorgeous golden beaches. The breath-taking (in every sense) 186-mile Pembrokeshire Coast Path follows the twists and turns of this crinkled coastline. From Easter to October, there are boats to its teeny islands where you can watch puffins strut on Skomer, spot lounging grey seals and playful porpoises on Ramsay, or admire a Cistercian abbey on holy Caldey Island.
Eastern England's national park is often compared to Venice. Not because you'll find marble palaces and gelato here, but because it has more miles of waterway. There are two ways to navigate its maze of rivers, broads (shallow lakes), golden marshes, whispering reed beds and tangled woodlands: you can take to the water, or walk its footpaths. This tranquil wetland is a haven for birds and bird-spotters.
Exploring more of the UK?