Heads up! We're working hard to be accurate – but these are unusual times, so please always check before heading out.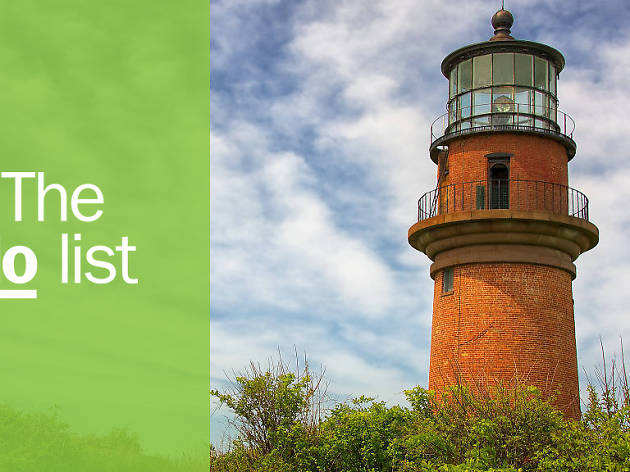 The 12 best things to do on Martha's Vineyard
It's not just a vineyard, but a whole island with 'wet' and 'dry' towns off the south-east coast of Massachusetts – and it's famous for being the filming location for 'Jaws'
Off Cape Cod's southwestern edge, Martha's Vineyard is about 20 miles wide and 10 miles tall. It's divided into up-island to the west, and down-island, the more densely populated eastern side. The Vineyard is also split into wet and dry towns, and the latter do not allow alcohol sales. Armed with these facts, plan accordingly.
Naturally blessed with beautiful beaches and comprising mostly conservation land, the island is famously known as the setting for the 1970s movie 'Jaws', and for its wealthy and creative residents. This island of quaint towns and winding country lanes is where wild turkeys – and artists – roam free.
Done something on this list and loved it? Share it with the hashtag #TimeOutDoList and tag @TimeOutEverywhere.
Find out more about how Time Out selects the very best things to do all over the world.
Best things to do in Martha's Vineyard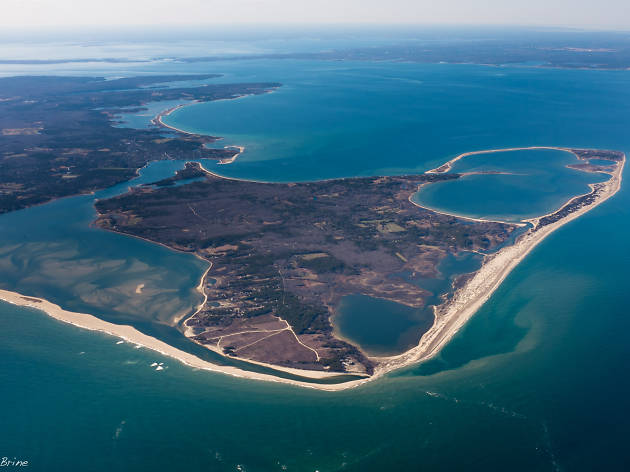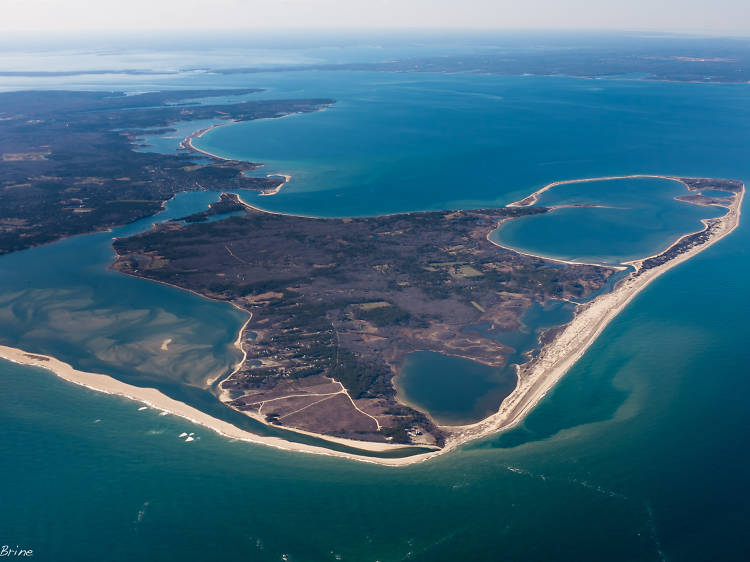 Photograph: Courtesy CC/Flickr/Bill Brine
What is it? Chappaquiddick Island, part of Edgartown on the east of Martha's Vineyard, is currently only accessed by ferry, but sometimes it's a peninsula.
Why go? Head to Dock Street in Edgartown for the 500-foot journey on the Chappy Ferry to commerce-free Chappaquiddick Island (we'd recommend hiring a bicycle too). Explore three ultra-zen spaces: Cape Poge Wildlife Refuge, Wasque Beach Reserve, and the man-made option, Mytoi Japanese garden.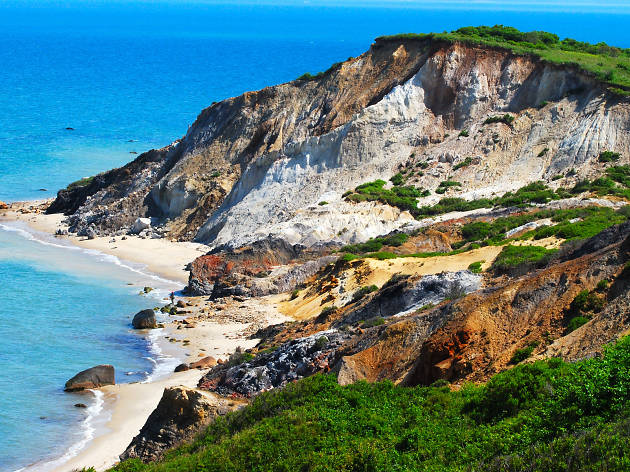 Photograph: Courtesy CC/Flickr/Bart Hanlon
What is it? Aquinnah on the island's western tip, is a natural National Historic Landmark and home to the American Indian Wampanoag people.
Why go? At sunset, Aquinnah's delicate caramel-and-biscuit colored, glacier-formed cliffs above the public beach are one of the island's prettiest sights. The Wampanoag native people have designated land at Aquinnah, once called Gay Head, before its Native American name was officially reinstated.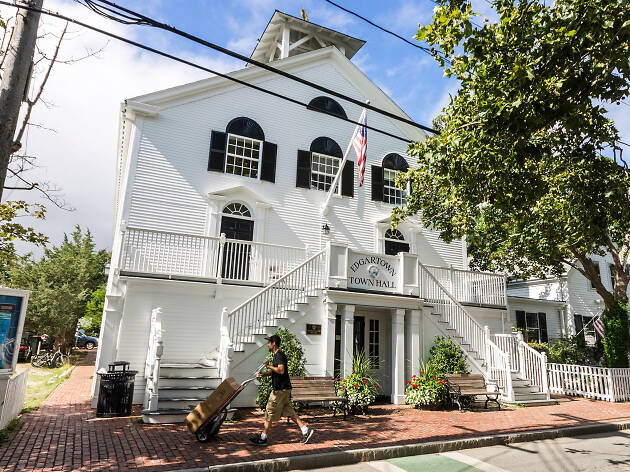 Photograph: Shutterstock
What is it? The island's oldest colonial settlement, and one of its most vibrant entertainment centers. With narrow streets, red-brick pavements, and white clapboard homes, it's picture-perfect too.
Why go? It is a wet town with a lively bar scene, and boutiques and galleries that are several notches above. The impressive houses dotted about the town include the 1672-built Vincent House on Main Street, the island's oldest intact home.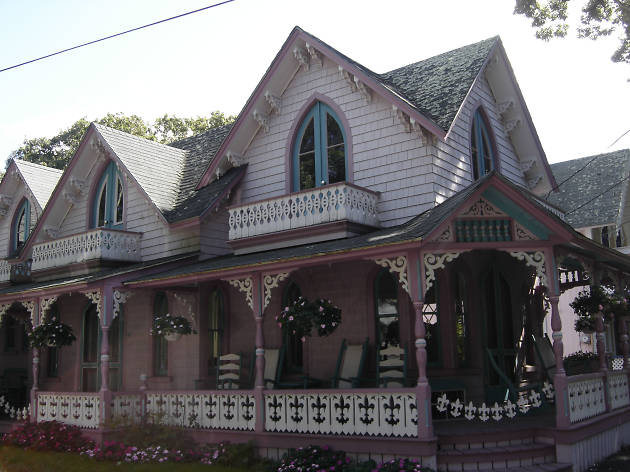 Photograph: Courtesy CC/Flickr/My Lil Rotten
4. Wesleyan Grove National Historic District
What is it? These famous, fairytale-like gingerbread cottages in Oak Bluffs are a collection of tiny Victorian-era homes making up an area called The Campground.
Why go? These brightly coloured private cottages were built by a Methodist community in the 1800s. It's worth taking a walk around the streets, but if you want to see what they look like inside, head to the Cottage Museum. Keep an eye out for the Grand Illumination in August, when each cottage is hung with colorful Japanese lanterns.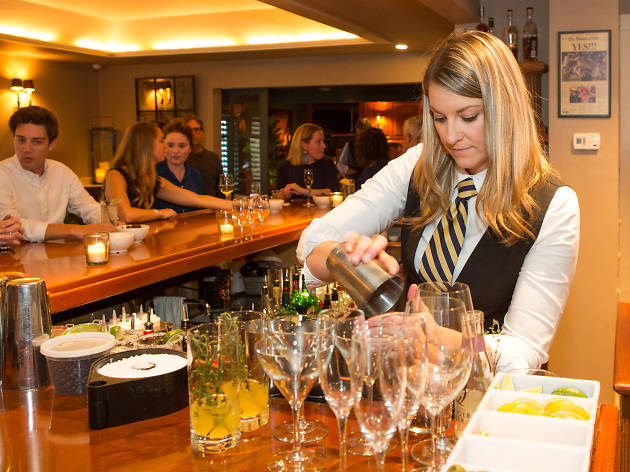 Photograph: Courtesy Alchemy
What is it? One of the island's best dining options, on Edgartown's Main Street. The artful, flavorful food is French-inspired, and the kitchen takes full advantage of local produce.
Why go? Cozy booths upstairs and a library-styled bar with a fireplace make it an inviting atmosphere inside, while in summer, the balcony is the island's most romantic dining spot. The wine list covers the New and Old World extensively, and the standout dish is mixed greens with melon, fresh coconut, hazelnuts, and dotted with colorful petals and flowers.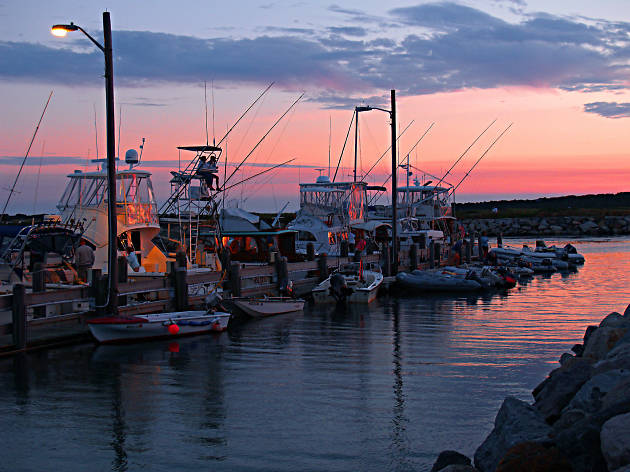 Photograph: Courtesy CC/Flickr/ProfessorBop
What is it? A tiny fishing village within the dry town of Chilmark, and was the filming location for the harbor in 'Jaws'.
Why go? As well as it being a movie buff's pilgrimage site, we have two words for you: sunset and seafood. The Menemsha and Larsen's Fish Markets both sell freshly caught, freshly cooked fish. Home Port is a bigger restaurant with outdoor seating.
Photograph: Courtesy Bad Martha Beer
7. Bad Martha Farmer's Brewery and Tasting Room
What is it? At this craft brewery's seasonal taproom in Edgartown, superb beer is paired with food and games.
Why go? Bad Martha Farmer's Brewery produces top-notch beers and ales, sourcing many ingredients locally including island organic honey, hops, strawberries, blueberries, beach plums, and grape leaves. The Tap Room is in an Amish-style barn, and offers shareable cheese, veggie, or charcuterie platters, and lawn games like corn hole.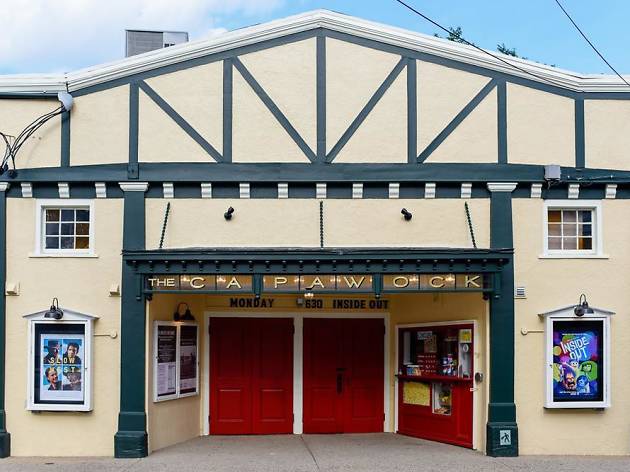 Photograph: Courtesy Martha's Vineyard Film Society
What is it? This theatre in Vineyard Haven is the oldest working cinema in Massachusetts.
Why go? The Capawock Theatre dates to 1913, but reopened in 2015 after a massive restoration, with first-class audio and video. This cottage-like, mustard-painted cinema is ran by the Martha's Vineyard Film Society, which oversees several annual film festivals. Every summer, they revit the Spielberg classic shark fest with weekly screenings of 'Jaws'.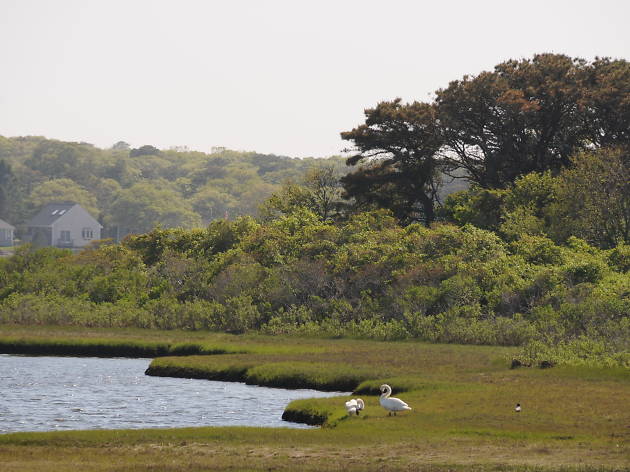 Photograph: Courtesy CC/Flickr/Philip Long
9. Joseph Sylvia State Beach
What is it? A two-mile stretch of sand and sea, this is one of the largest beaches on the island, located along Beach Road between Oak Bluffs and Edgartown.
Why go? The bridge on Beach Road is popular for jumping off, and having featured in the film, it's casually known as the Jaws Bridge. Nearby, Island Spirit Kayak has rentable paddleboard or kayaks and a bike path runs parallel to the road.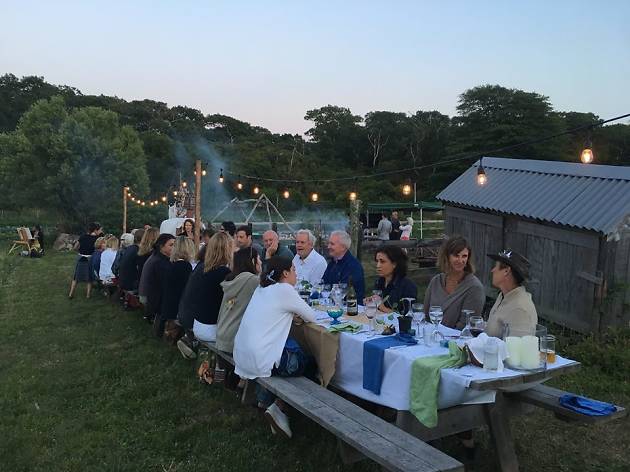 Photograph: Courtesy Farm Field Sea MV
What is it? Based in Vineyard Haven, Farm.Field.Sea offers seasonal pop-up picnics with local farmers and chefs, and tours of oyster farms.
Why go? Beautiful locations and a communal spirit make these occasions even better. A big dinner banquet might be in an old, weathered barn on one of the island's many farms, with ingredients grown in the surrounding fields.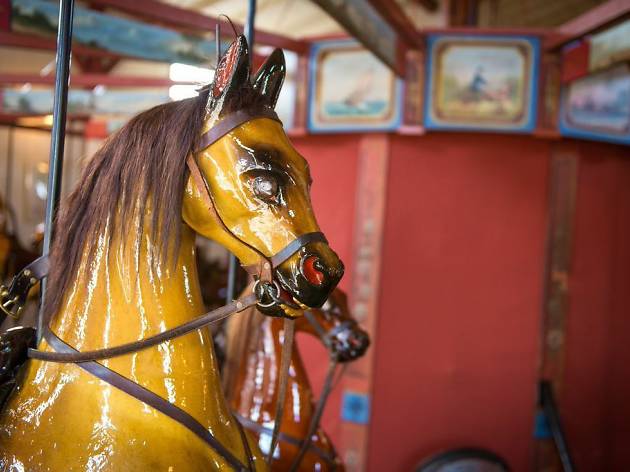 Photograph: Courtesy CC/Flickr/masstravel/N.Friedler
11. Flying Horses Carousel
What is it? The oldest merry-go-round in the US began its long life in 1876 in New York's Coney Island and was moved to Oak Bluffs in 1884.
Why go? Astoundingly, it's still delighting riders as much as it did all those years ago, thanks to a meticulous restoration that brought the carousel back to its original glory. And the classic 1920s Wurlitzer Band Organ.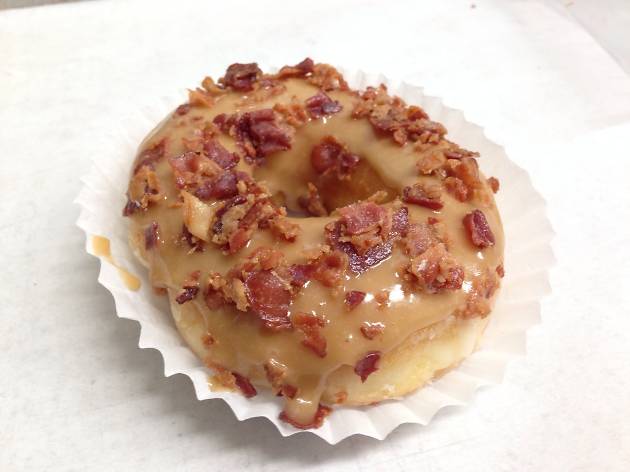 Photograph: Courtesy Back Door Donuts, Gourmet Bakery
12. Gourmet Café and Bakery
What is it? This is the place to go for breakfast, lunch, or a sweet treat. But, its biggest claim to fame is its nightly Backdoor Donuts 'shop', ie fryer-fresh doughnuts sold from its back door.
Why go? Try the Boston cream pie-inspired custard-filled doughnuts. People lovingly queue up for them on summer nights.