Heads up! We're working hard to be accurate – but these are unusual times, so please always check before heading out.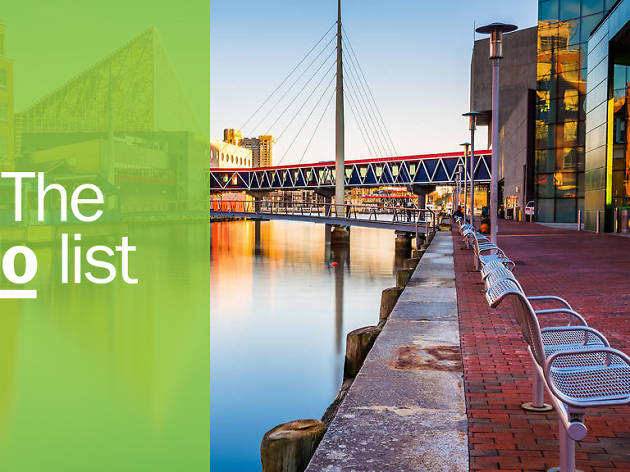 The 14 best things to do in Maryland
Discover nature walks, adventure sports, Civil War history and vibrant city life with the best things to do in Maryland
Maryland reveals its gems in a state of high contrast, from the otherworldly expanses of the Eastern Shore and its multi-generational watermen's culture to the indie charms of Baltimore where the patron saint is John Waters. In a single day, you can watch the sun rising over the Atlantic, ogle art in the city and commune with nature in shouting distance of Northern Virginia's grapevines. But why go so fast when there's so much to savor? Maryland rewards those who take time to dig in.
Done something on this list and loved it? Share it with the hashtag #TimeOutDoList and tag @TimeOutEverywhere.
Find out more about how Time Out selects the very best things to do all over the world.
Best things to do in Maryland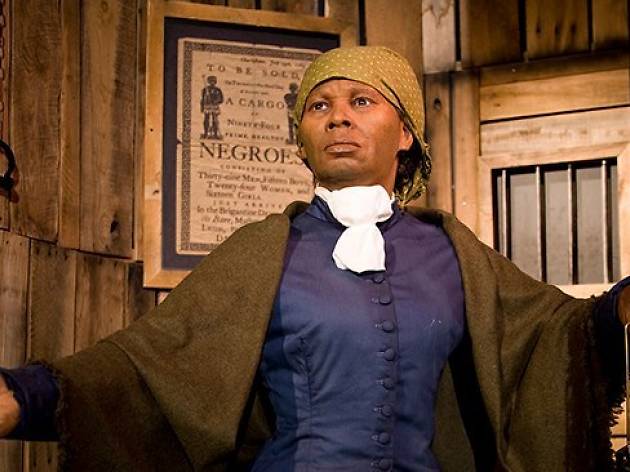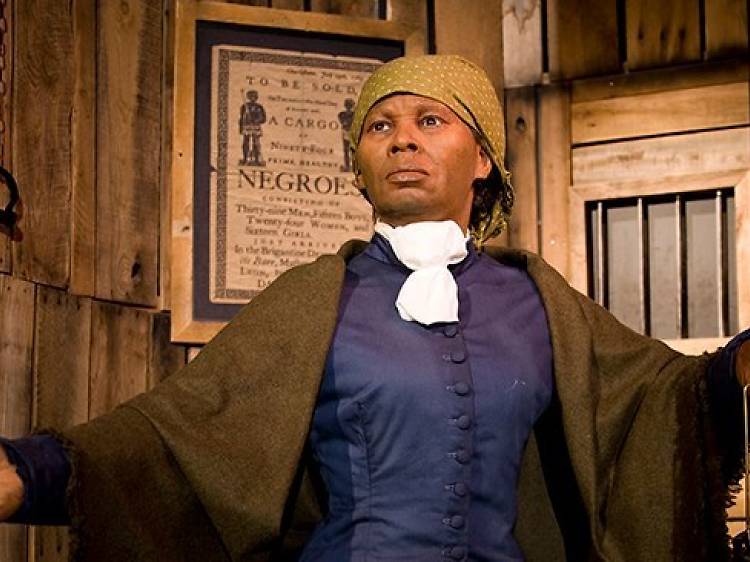 Photograph: Courtesy Harriet Tubman Underground Railroad Byway
What is it? Born enslaved on Maryland's Eastern Shore, Harriet Tubman would come to be known the world over for ushering enslaved African Americans to freedom along her Underground Railroad. Spanning from Maryland to Philadelphia, this driving trail follows her path.
Why go? Tubman's accomplishments, best described in her own words, made her a national hero: 'I can say what most conductors can't say – I never ran my train off the track and I never lost a passenger.'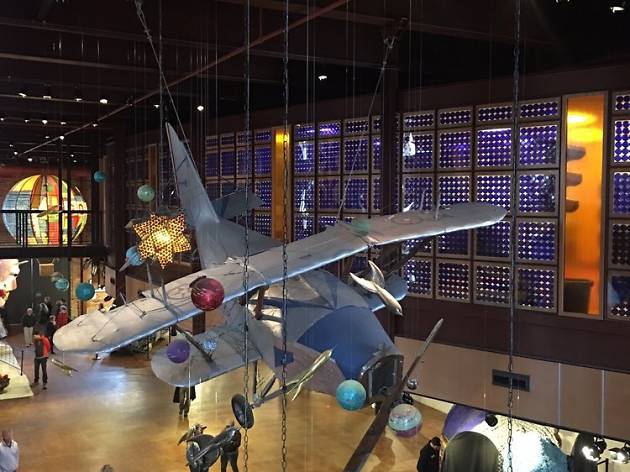 Photograph: Courtesy Yelp/Jeannette L.
What is it? What do a human-scale bird's nest, a mosaic-winged angel and a 10-foot statue of cult film star Divine have in common? They're all on display at this Baltimore temple to self-taught artists.
Why go? The museum will leave you in awe. The funky shop, Sideshow, will leave you stocked with pulp erotica and two-headed baby dolls. And the experience will leave you questioning that high-vs-low art divide.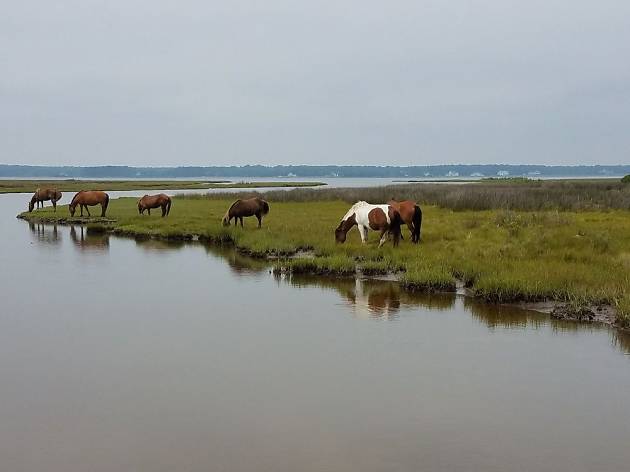 Photograph: Courtesy Yelp/Thomas T.
3. Assateague Island National Seashore
What is it? If wild horses couldn't drag you away from the sea, this is your kind of place. More than 300 ponies call this strand of an island home.
Why go? See the ponies going about their biz, and maybe even spy one swimming across to neighboring Chincoteague Island in Virginia. For a unique view, rent a kayak and count horses as they frolic along the shore.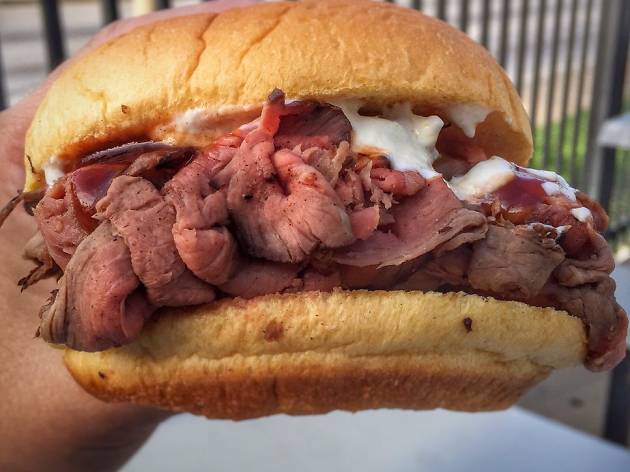 Photograph: Courtesy Yelp/John K.
What is it? The Baltimore location of Chaps Pit Beef achieves sandwich perfection, smack dab in the parking lot of a strip club.
Why go? Thin-sliced, rare and perfumed with charcoal smoke, Maryland's take on barbecue – a beef sandwich piled sky-high with horseradish sauce – is worth a road trip alone.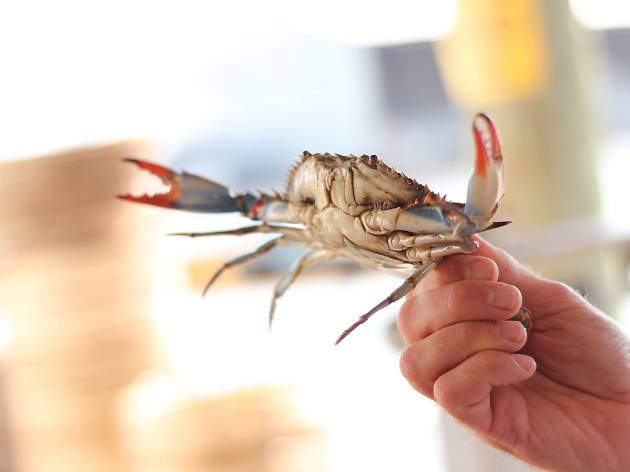 Photograph: Courtesy JM Clayton
What is it? Picking crabs is a game of skill – and half the fun is learning the ropes, bib tucked firmly in place. If you prefer the easy route, get your crab meat pre-picked at this business that opened its doors in 1890 in Cambridge.
Why go? Taking in the salty air, you get a true sense of the watermen's heritage. Want more? Head to the Watermen's Museum in Tilghman or Old Salty's Restaurant in Fishing Creek.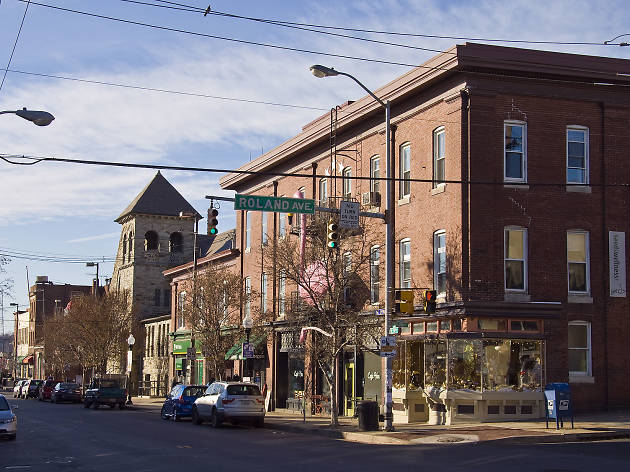 Courtesy CC/Wikimedia Commons
What is it? Kitsch-hunters pay homage to hon culture and John Waters in this cool neighborhood, often captured in his films. Left of center with an artistic soul, Hampden is proud of its indie streak.
Why go? Drop in for a reading or feminist comic book discussion at Atomic Books. Plan your next yarn bomb at Lovelyarns. Pick up a memento at Trohv. All along the Avenue (36th Street), the fun and arty beckons.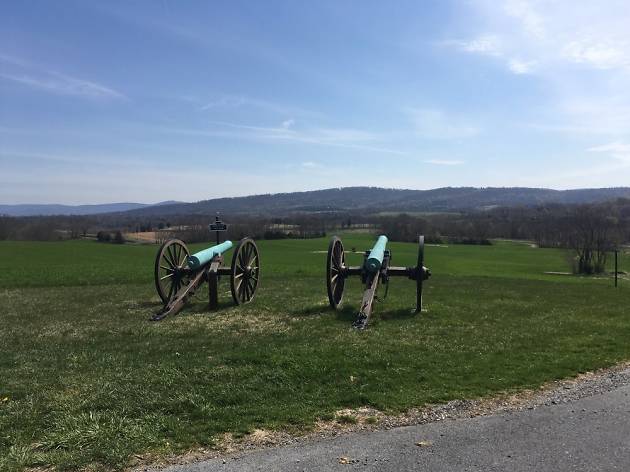 Photograph: Courtesy Yelp/Paisley T.
7. Antietam National Battlefield
What is it? A Sharpsburg pilgrimage site for Civil War buffs, Antietam takes a cue from Gettysburg. Load up the in-car audio guide and wend your way through 11 stops, including the battlefield where tens of thousands were lost or wounded one horrific day in 1862.
Why go? More than a history lesson in three dimensions, the park offers gorgeous vistas and striking monuments too. The orientation video in the Visitor's Center is narrated by James Earl Jones (the voice of Darth Vader).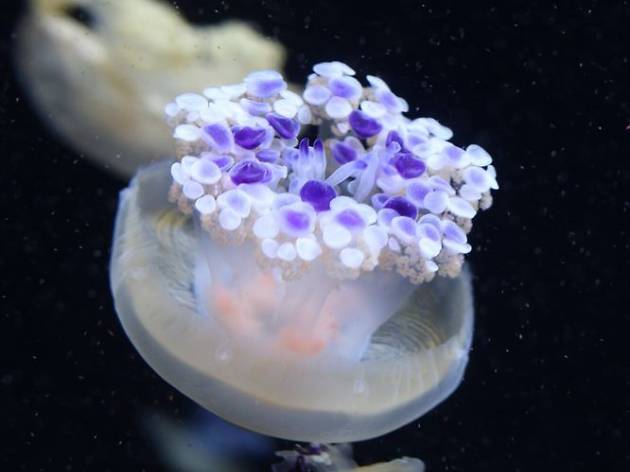 Photograph: Courtesy Yelp/Carissa K.
What is it? Crown jewel of the Baltimore Harbor, this stunning aquatic museum is home to tens of thousands of critters, with plans for a bottlenose dolphin sanctuary underway for 2020.
Why go? We all need a bit of awe, and the aquarium offers it by the gallon. To amp up your experience, check out the behind-the-scenes shark tour, where you can step onto the catwalk above Shark Alley. For lunch, skip the chains and stroll to nearby Little Italy.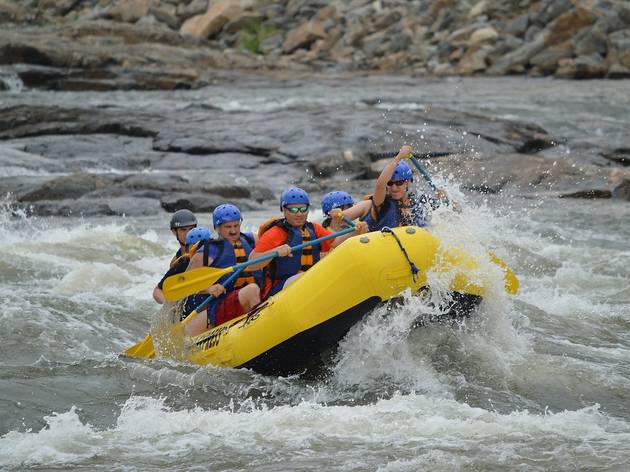 9. Adventure Sports Center International (ASCI)
What is it? Intrigued by paddling but riddled with nerves? ASCI in McHenry can slow the man-made rapids to suit your style.
Why go? Built to accommodate champion paddlers and newbies alike via adjustable-speed waters, this rock-and-concrete marvel is the only mountaintop whitewater course in the world. Make a day of it with rock-climbing, kayaking and more.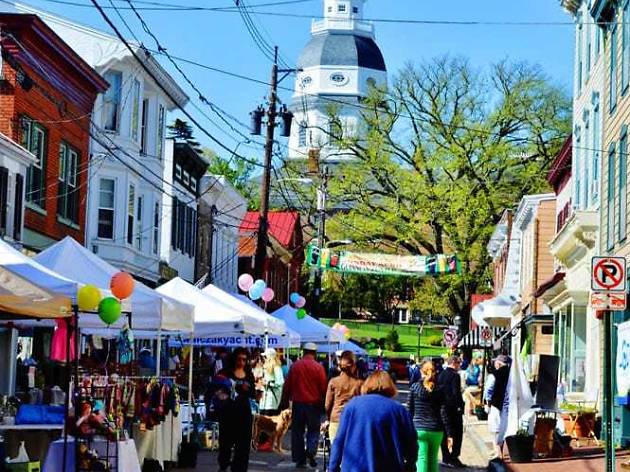 Photograph: Courtesy Yelp/Daniel B.M.
What is it? Don your best prep-chic and hit the cobblestones in this bayside city, home to the United States Naval Academy.
Why go? Situated along the Chesapeake Bay, Annapolis takes its maritime traditions seriously. Sailing culture is entrenched and opportunities to get on the water abound. The chapel on the Naval Academy campus, open to visitors, includes stained glass that honors the sea and its captains, including Admiral Farragut. To keep with the theme, lunch at Mason's Famous Lobster Rolls.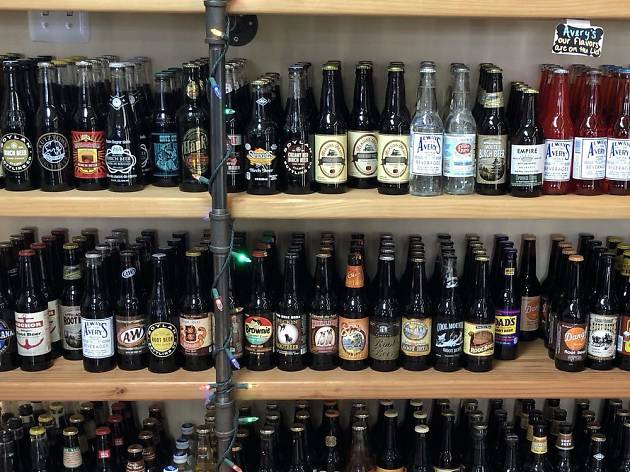 Photograph: Courtesy Yelp/Aaron N.
11. North Market Pop Shop
What is it? Whether you keep it booze free or just want a refresh, this indie shop owned by a trained biochemist in Frederick 'pops' with a rotating selection of hundreds of sodas.
Why go? Sip retro, craft and everything in-between. This carbonated wonderland also gets props for its hot dogs and soda floats. For simple perfection, North Carolina-based Cheerwine float with Trickling Spring vanilla ice cream sings.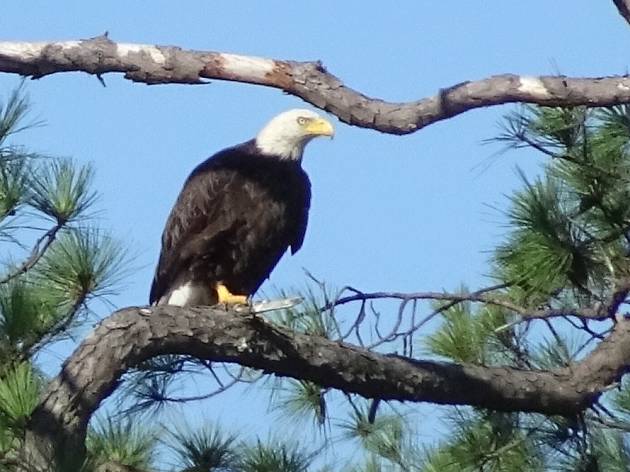 Photograph: Courtesy Yelp/Michael O.
12. Blackwater National Wildlife Refuge
What is it? Deep in this protected refuge, with its fishing shacks and reeds climbing above the waters, you could be forgiven for thinking you'd been teleported to the Carolinas.
Why go? Few places these days offer the faraway feeling that the mix of water, marsh and sky can provide. A full third of Maryland's tidal wetlands are found here, on either side of the evocatively named Blackwater River. The reserve features nearly 25 miles of paddling trails.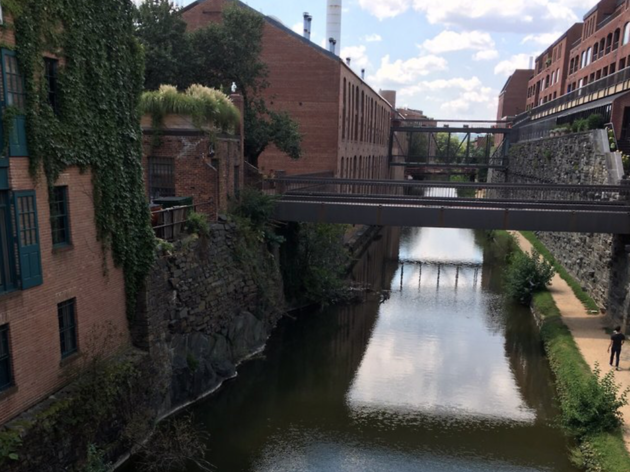 Photograph: Courtesy Yelp/John B.
13. Chesapeake and Ohio Canal
What is it? Bikers, hikers and outdoorsy types love the C&O Canal towpath, spanning as it does a full 184.5 miles from DC to Cumberland through a changing landscape.
Why go? Constructed between 1828 and 1850, the story of the canal conveys the story of that period through restored locks, small museums and meandering trails westward through the great outdoors. Look out for the 2019 return of mule-drawn boat rides near Great Falls.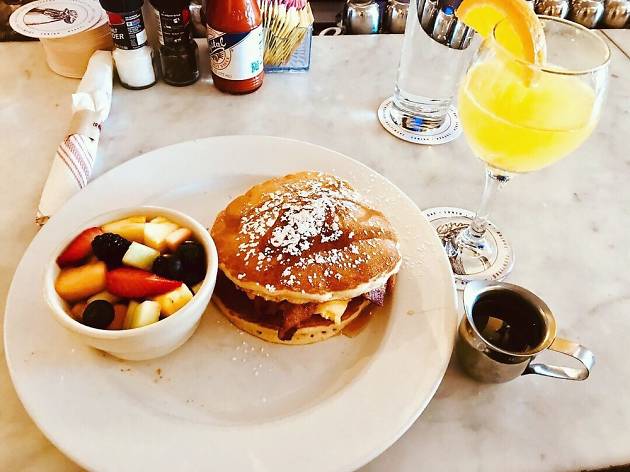 Photograph: Courtesy Yelp/Amber M.
What is it? There may come a time when you require a Pop-Tart the size of your face. Should that time strike when you're in Maryland, consider yourself in luck.
Why go? For the sugar rush, of course. Iron Rooster's monster-sized, ahem, Roostarts change flavors by the day. Mixed berry and PB&J are customer faves. Iron Rooster also serves up a full breakfast menu all day in locations in Baltimore, Annapolis and Hunt Valley.