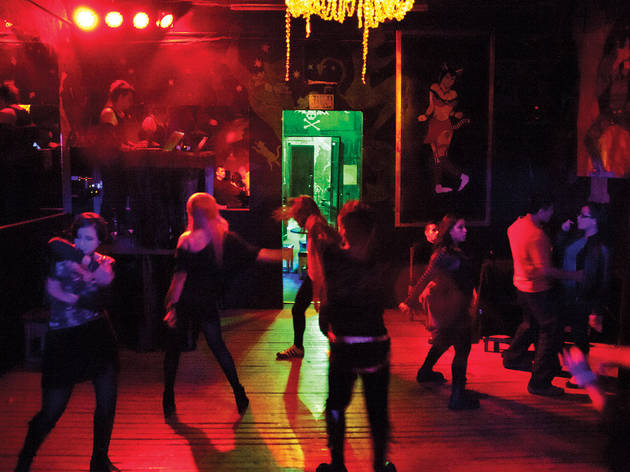 1/3
Foto: Alejandra Carbajal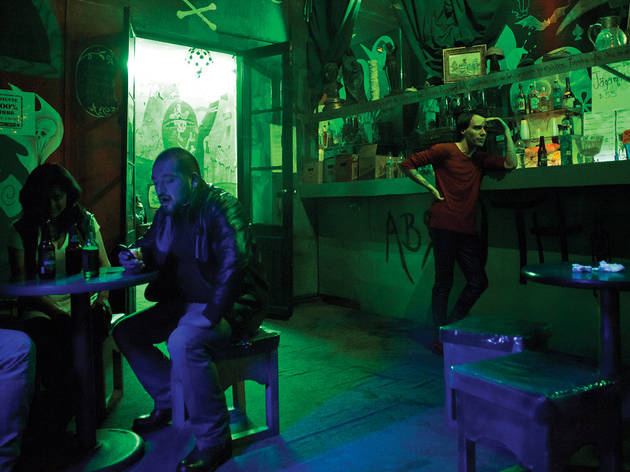 2/3
Foto: Alejandra Carbajal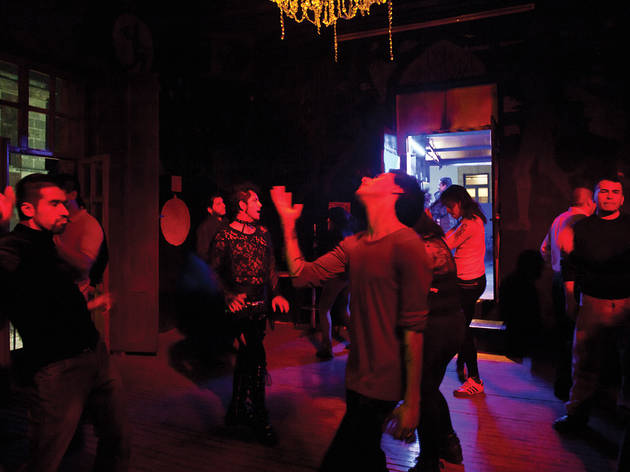 3/3
Foto: Alejandra Carbajal
Not so long ago, the bar of the 'Union of self-managed workers' was one of the most "super Goth" places in the city. Today it is another thing, it was predominantly a place where Goth's congregated however now this bar is a mixture of fascinating urban styles.
Despite this you can still come across a few semi-goths who wished there were living in the 80s, but you will also see punks, rockers, hippies, uninvited bankers, the occasional lost posho and a few foreigners who appear to be doing an anthropological study of their lives while touring the magnificent three-story mansion that has housed the UTA for over 13 years.
The mansion is a labyrinth with its crackling wood stairs; it is full of people partying because there are people everywhere, from the entrance to the terrace, to the balconies. Each room has a different DJ and although that is a bit chaotic (in-between different rooms you hear a weird amalgamation of different music) you hear, "Just Like Heaven" by The Cure in the next room "Fake Plastic Trees" by Radiohead, then some unrecognisable trance music in the space below and finally, on the top floor a crazy dance to "Lust for Life" by Iggy Pop followed by "one Way or Another" Blondie. The truth is that the music selection deserves an award
It is important to go in a relaxed mood, without any form of pretention or glamor. Here you will find cheap beer (26 or 37 pesos) crazy dancers, a lot of sweaty people in a
Venue name:
U.T.A. Bar
Contact:
Address:
Donceles 56 y 58
Centro
México, DF
06010

Opening hours:
Tue-Thu 3:30-8:45pm, fri y sat 3pm-3am
Transport:
Metro Allende
Price:
Average spend around 150 pesos per person, 45 cover.