Your ultimate guide to Mexico City
Restaurants and bars, museums and galleries, clubs and music, shops and more in Mexico City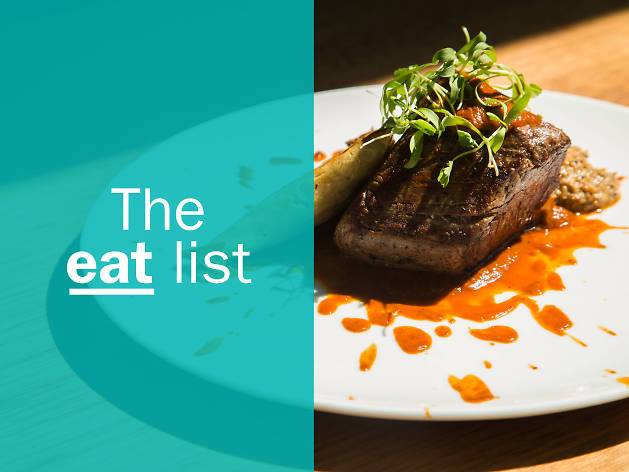 The 25 best restaurants in Mexico City
Welcome to Time Out Mexico City EAT List, a definitive list of the 25 best restaurants in Mexico City. There are unmissable food spots seemingly on every corner of this metropolis and we're sure one of the best ways to enjoy a city is through its food.  The gastronomy of Mexico City reflects the history of Mexican cooking and it's considered to be some of the best food in the world; but more specifically, it's a collection of the most irreverent and exquisite follies of the genuines that call the shots with the stove. Here are the 25 most delicious spots for food that are at once fresh, innovative, and memorable. All the restaurants are reviewed anonymously by local experts, giving you a snapshot of the everyday experience. What's on offer at these eateries varies widely, from kitchens with unparalleled upmarket dishes to straight-forward bar bites, not to mention the best in comfort food from cafés and restaurants alike. We sampled the best restaurants in town for you. Now go out there, grab a table, and follow your instincts to some delicious eats. Bon appetit! Eaten somewhere on this list and loved it? Share it with the hashtag #TimeOutEatList. You can also find out more about how Time Out makes recommendations and reviews restaurants here.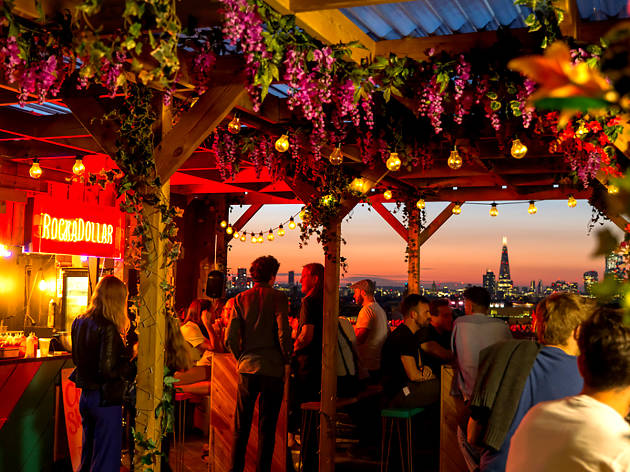 The 50 coolest neighbourhoods in the world
It's easier than ever to travel like a local these days: we stay in homes instead of hotel rooms, we never get lost, we can hail a cab anywhere and translate any language in seconds. But in the best cities in the world, there's still one big difference between visitors and residents: location. Experiencing a city like a local means getting off the tourist trail and discovering the places where clued-up residents actually hang out. And that's exactly what we've done to compile our epic list of the coolest neighbourhoods in the world right now. As part of our Time Out Index 2019 survey, we asked more than 27,000 city-dwellers around the world about the best, most overrated and most undervalued neighbourhoods in their home town. Then, armed with their opinions, we went to the experts – Time Out editors and contributing writers who know the city like nobody else – and asked them to pinpoint the one neighbourhood in their city with the biggest buzz about it right now. We wanted to know: are there great new venues opening? Can most people still afford to live there? Is it a place where travellers can discover the best of a city's up-and-coming art, culture, food and drink? And most importantly: does it instinctively feel like a neighbourhood whose star is on the rise? Then we argued a bit, ranked each neighbourhood against 49 others from across the world, and came up with what we reckon is the definitive list of the planet's cultural and culinary hotspots right now. Be sure to c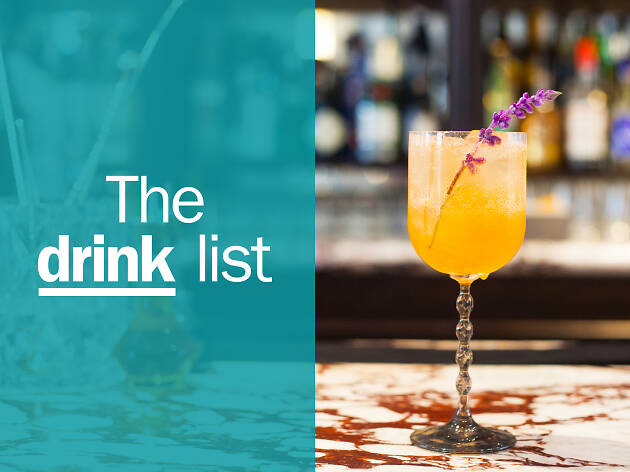 The 10 best bars in Mexico City
Mexico City is full of nightlife surprises at every turn. Some of the best mixologists in the world can be found in Mexico City, in charge of the most iconic bars. Since 2016, Mica Rousseau has been recognized in the World Class as the best bartender in America for his Fifty Mils creations, while Limantour ranked 14th in the world on The World's 50 Best Bars in 2017. Another highlight of the bars in Mexico City is the setting, such as the secret entrance to the 1920s world of USA prohibition found at the Hanky Panky Cocktail Bar, where you can also try the improved recipe of Ada "Coley" Coleman's hanky panky drink from the Savoy Hotel in London. We ranked the 10 best bars in Mexico City list to reflect the way that people are actually enjoy the nightlife. Discover using your senses the most seductive mixology formulas. You will experience the magic if you sit at the bar; it doesn't matter if you don't know what to order, the bartender will have a special combination of unmissable cocktails in these top nightlife bars of the city. Drank somewhere on this list and loved it? Share it with the hashtag #TimeOutDrinkList. You can also find out more about how Time Out makes recommendations and reviews bars here.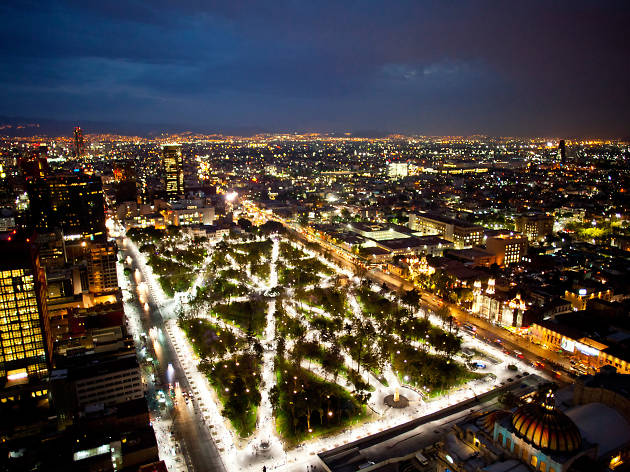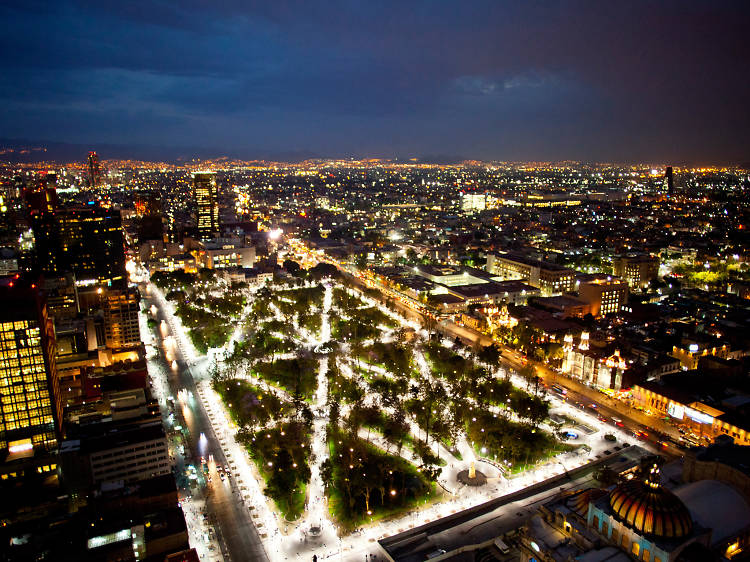 The 10 best attractions in Mexico City
Mexico City was founded on what was once the ancient Tenochtitlán, after the Aztecs are said to have witnessed an eagle perched atop a nopal while devouring a snake. You're unlikely to see anything quite like this in Mexico's capital nowadays, but you will see a huge range of stunning attractions that hark back to the city's origins and rich history. If it's your first time in Mexico City, we recommend starting with the following sights, which range from spacious parks to world-class museums and the monuments that give this metropolis its distinctive character.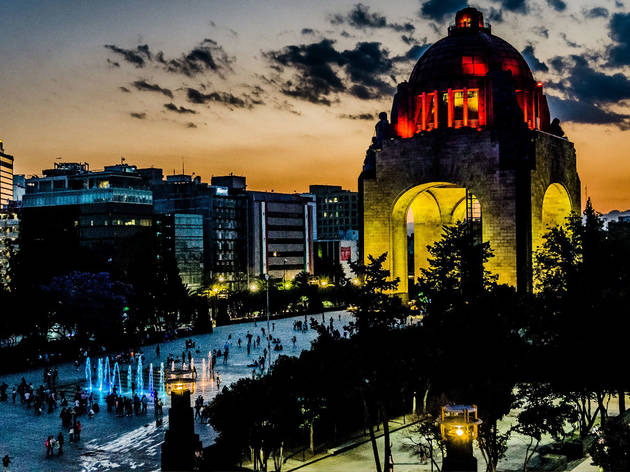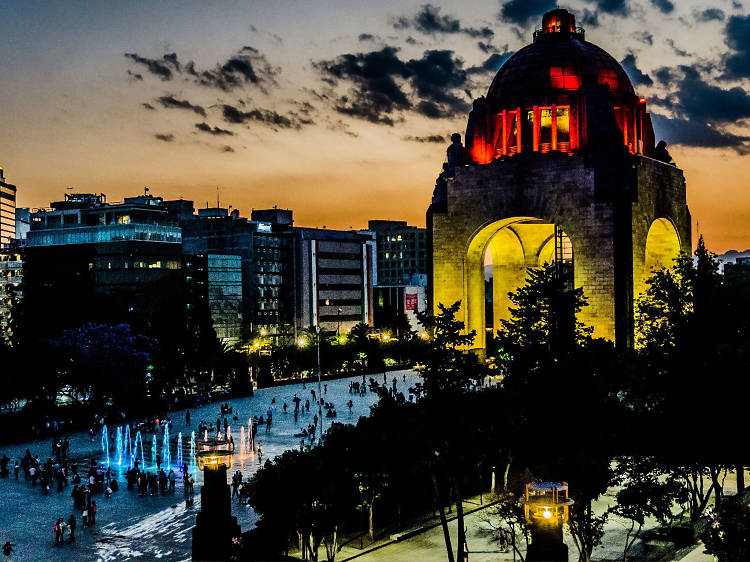 The 25 best things to do in Mexico City
Choosing the best things to do in Mexico City is daunting task when you consider that it's the 2nd largest city in the world. So we are giving ourselves the task of exploring the city, picking out the best events, places, free activities and unmissable hotspots for tourists and locals alike. You will come across everything from pre-hispanic ruins to eclectic architectural gems, places to exercise or go out at night and relive the US prohibition era in a speakeasy. We will also feature night visits to the best museums in the city, tours to admire the sunrise from high above and open air cinema in the middle of a lage. Dare yourself to discover these unmissable experiences in the city.
Mexico City bars and nightlife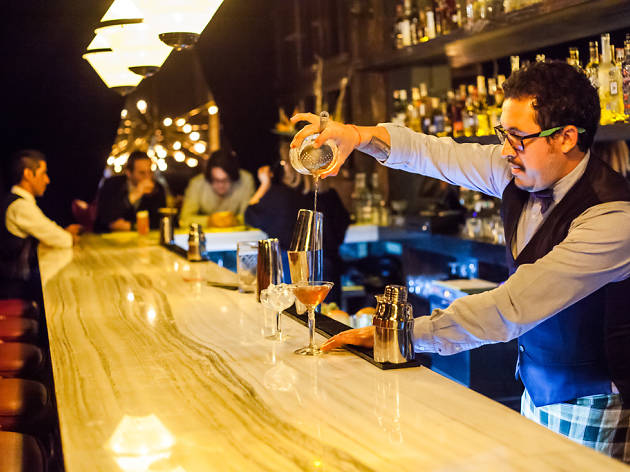 The best speakeasies in Mexico City
Some of these cocktail bars have no signage, or at least unobvious signage, nor do they share their addresses on social media but you can often find them listed as some of the best bars in the world. These types of clubs prefer to hide themselves in unsuspecting places. Most of these bars have been inspired by the speakeasies and blind pigs of the 1920s Prohibition era in the United States, during which it was illegal to purchase or consume alcohol. Let yourself discover and explore these concept bars that will change your idea of an average night out on the town.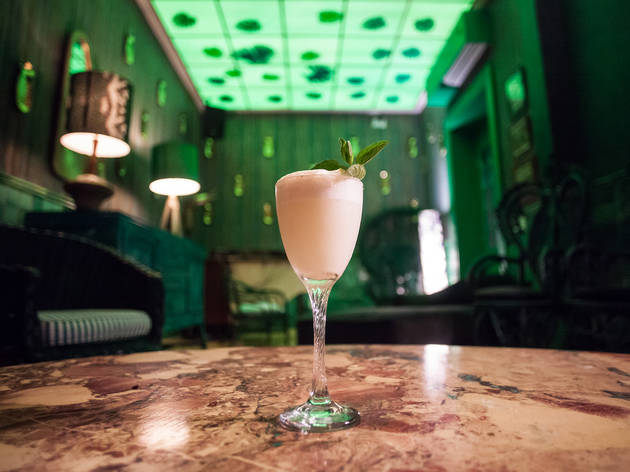 Hotel Casa Awolly
There's a bar where, rumor had it, they served a mean bone marrow. Its name you have to ask twice to get it right. I really was not prepared for the magnitude of what was awaiting on Sinaloa Street in the Roma neighborhood. The dining room on the ground floor had my senses instantly stimulated by the vibrant décor. Everything here is elegant and simulates a patio complete with a green floor with circular patterns that extend up the walls to the celling. I was seated next to a private room with a gleaming mahogany table surrounded by turquoise bookcases and using the wall as a projector screen for a Hayao Miyazaki film. The kitchen is Iraq Roaro's and I tip my hat to him for his work on the bone marrow with short ribs. They bake the bone with panko breadcrumbs and dried chili peppers, they top it with caramelized pieces of short ribs and onions topped with a tomato salsa; finally served with tortillas. I've had a lot of bone marrow in 2016 and this one tops them all. I paired it with an aggi-doggi cocktail made with rum, Campari, plum compote, spicy chili, and grapefruit juice which, when combined, give it a marvelous balance of bitter and spicy. Upon arriving at the terrace bar, nicknamed Tigre, everything came together for me since Ramón Tovar (Gin Gin) is the head mixologist here. Their cocktail names are all tiger-themed, from historical to mythological. I ordered the Mezcal, matcha, and vermouth, Thigra; a refreshing smooth concoction served in an artisanal containe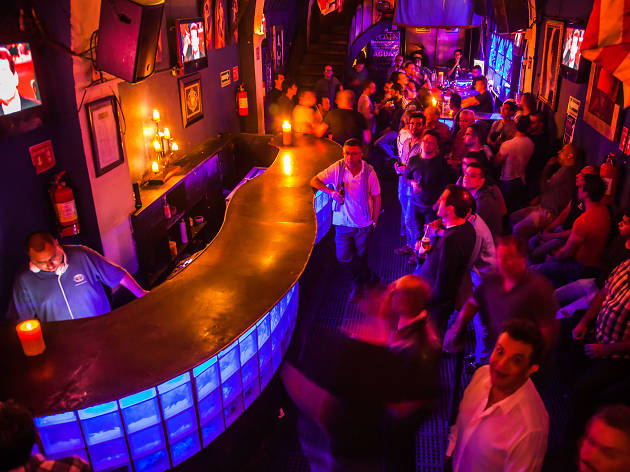 The 10 best gay bars in Mexico City
Mexico City is the capital of extravagant and exciting gay clubs and bars which, throughout their history, have reflected the crazy nightlife of the city. With that in mind, we have found those spaces filled with individuality and dedicated to the gay community, such as clubs with drag shows and bars especially suited for the lesbian community. In this list of unmissable gay clubs, you will find everything from the classic Tom's Leather Bar that has been a daring and exhibitionist option since the 90s; to Zona Rosa's preppy club, Kinky, with this gogos and strippers; and of course La Purísima, named on multiple occasions as one of the community's favourites.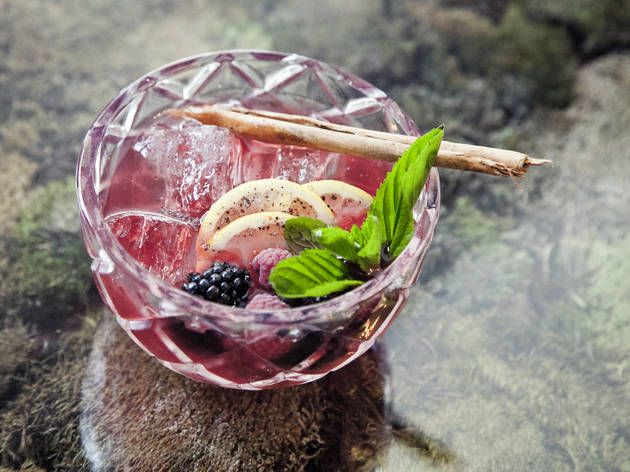 Licorería Limantour
The renewed fascination with mixology in Mexico has a name, Limantour. It was one of the first bars in Mexico City to get off the beaten path and offer up something totally new at the time: a bar that goes beyond the martini. Here, cocktails are high science. With drinks that are bitter, sweet, herbal, and incorporate mezcal, gin and bitters in a fusion that evokes the barman of the 20s while simultaneously innovating. It's all about perpetual motion. It's not uncommon to find well-known guest bartenders at Limantour and, depending on the season, to participate in themed-contests, like a gin and tonic off or tea-infused cocktails competition. Although the 20-cocktail regular menu has international influences regularly and can transport you to an old bar in Buenos Aires, a simple Scottish pub or an underground dive in Brooklyn. Personally, I went with a proverbial road trip to Oaxaca with the hibiscus mezcal made with chocolate bitters. Served in a clay jar, a la Monte Albán mezcalería, the first sips go straight to your throat and warm up the soul. A few seconds later, the chocolate aftertaste strikes a surprising and almost captivating note. After Oaxaca, I headed to Argentina with the Florero Atlantico, named after one of the most famous Argentine bars. It's served in a ceramic vase (as the name would suggest) crowned with bougainvillea flowers. Our first thought was "how am I supposed to drink that?" Well, we figured it out with little trouble and good thing because
See more Mexico City bars and nightlife