Casa Fortaleza de Emilio el Indio Fernández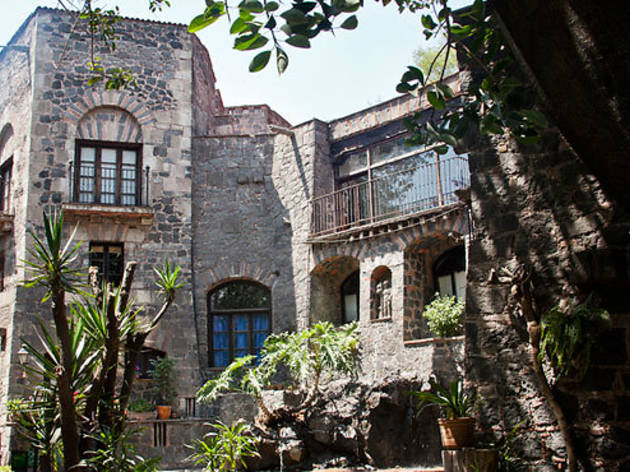 1/12
Foto: Alejandra Carbajal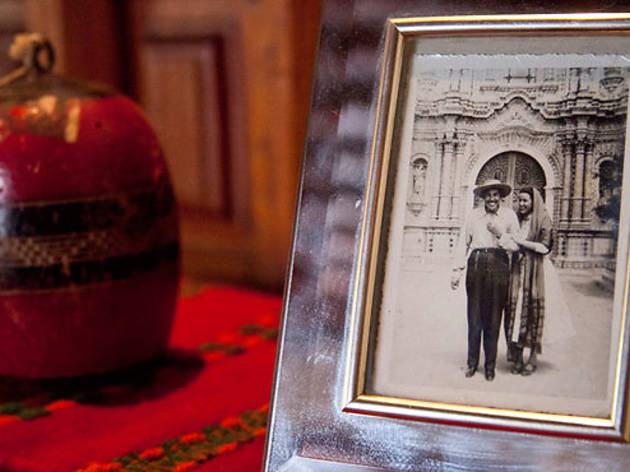 2/12
Foto: Alejandra Carbajal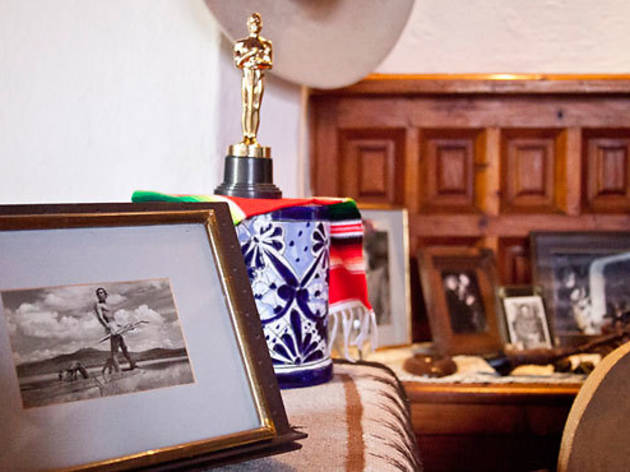 3/12
Foto: Alejandra Carbajal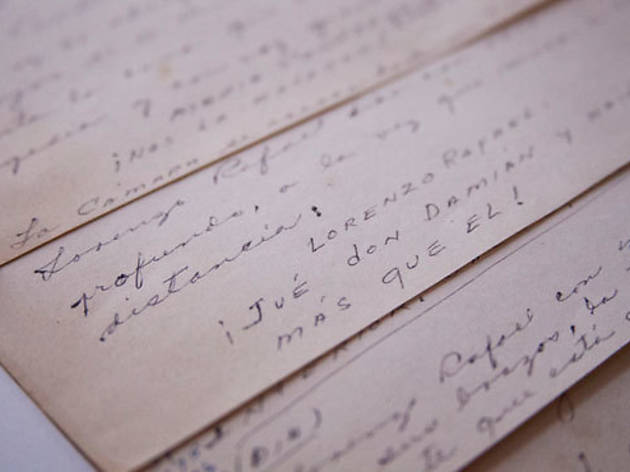 4/12
Foto: Alejandra Carbajal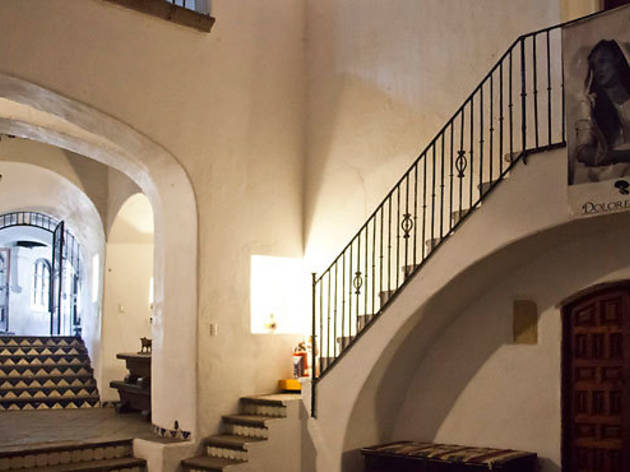 5/12
Foto: Alejandra Carbajal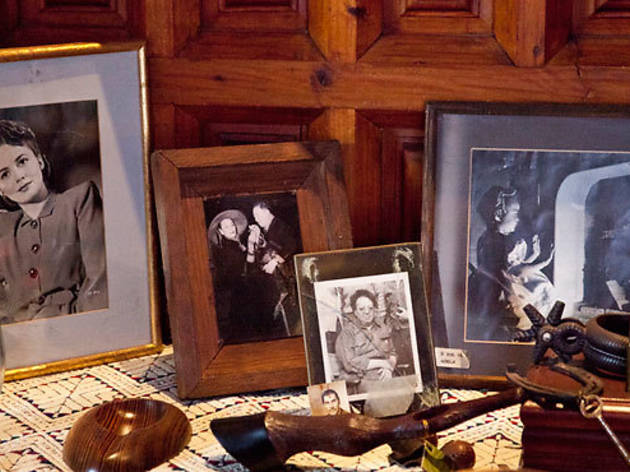 6/12
Foto: Alejandra Carbajal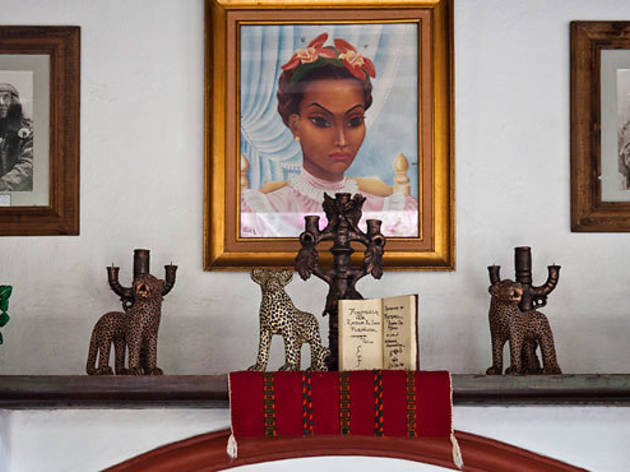 7/12
Foto: Alejandra Carbajal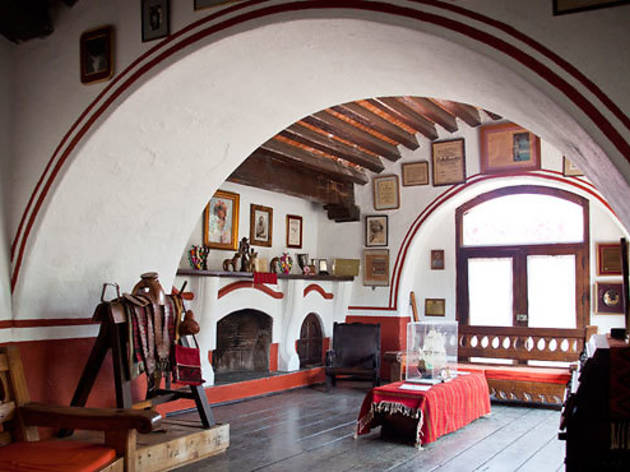 8/12
Foto: Alejandra Carbajal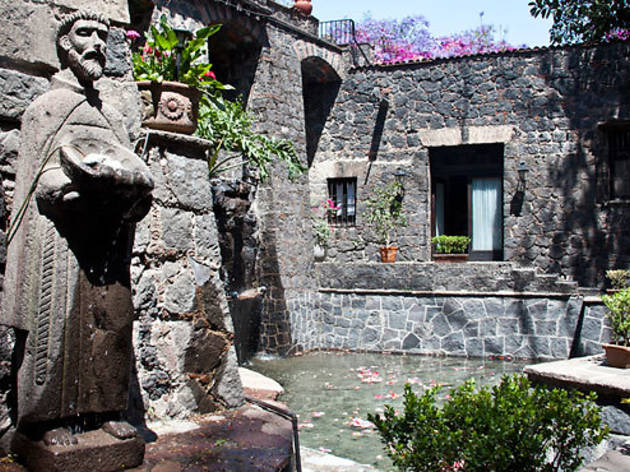 9/12
Foto: Alejandra Carbajal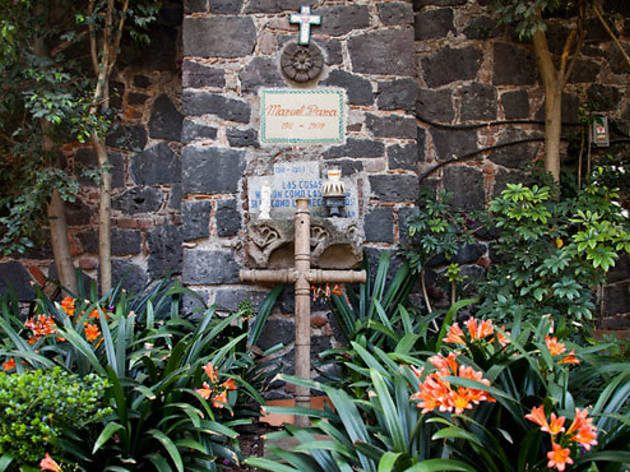 10/12
Foto: Alejandra Carbajal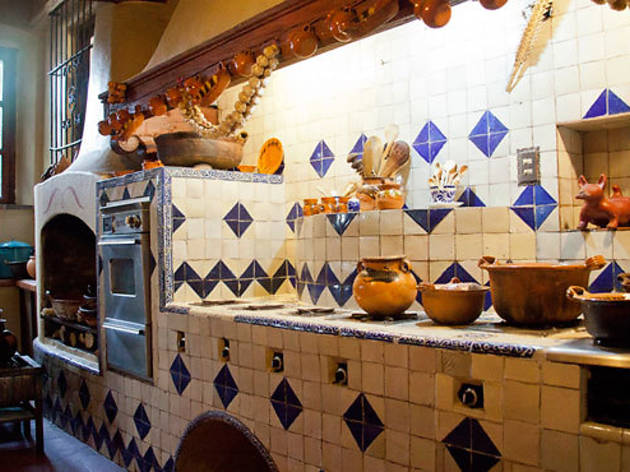 11/12
Foto: Alejandra Carbajal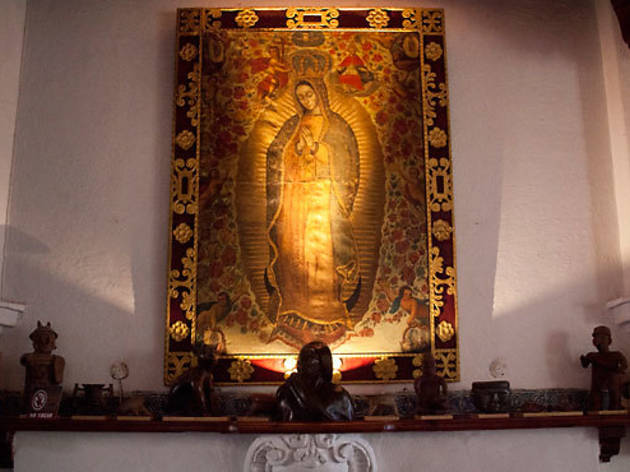 12/12
Alejandra Carbajal
The first stone was set on September 16, 1945. Two years later, this fortress was inaugurated, christened like this because of its tower and volcanic stones from the mythical Xitle, found in the property.
This building is the work of architect Manuel Parra, whose remains still rest in the garden, and was constantly modified until 1986, the year of Mexican director, actor and producer Emilio "El Indio" Fernández' passing.
The son of a revolutionary General and military school student in his childhood, "el Indio" had a deeply rooted taste for Mexican haciendas prior to the revolution, a model he had in mind when he planned the edification. In fact, this was the only house with wide bathrooms built by Parra.
Dolores del Río—a close friend and muse to the filmmaker—, criticized him for building the Hacienda in Coyoacán when all the ranchers in his films were depicted as the bad guys.
In this property you'll find baptismal fonts and statues of saints reclaimed from the convents in Puebla he visited during filming. While shooting Enamorada, for example, they recovered an 18th Century Virgen de Guadalupe icon found in the convento de Santa Rosa de Viterbo. Back then, National Patrimony wasn't cared for, nor did they regarded the subtraction of archeological pieces or sacred art as federal offense. Indeed, it was a different Mexico. They also brought with them a Talavera mosaic that would be used in the kitchen.
"El Indio" had in mind a house that would allow him to dream, but also to serve as a film set, hence the beauty of its nooks and crannies. To this day, about 140 movies have been filmed here and the space is rented from three to five times a year as a film set.
If you ever visit, you might experience a déjà vu. But don't let it trick you: you may have seen it in movies like El rapto (Jorge Negrete's last film), El libro de piedra, Frida (Salma Hayek's), Santa sangre (by Jodorowsky) or Hombre en llamas (with Denzel Washington).
A place where the golden age of Mexican cinema and twentieth century history come together for you to visit. The tours are organized every 15 days at the beginning and middle of each month.
Venue name:
Casa Fortaleza de Emilio el Indio Fernández
Contact:
Address:
Zaragoza 51
Santa Catarina
México, DF
04000

Cross street:
Dulce Olivia
Opening hours:
By appointment
Transport:
Metro Miguel Ángel de Quevedo
Price:
$50