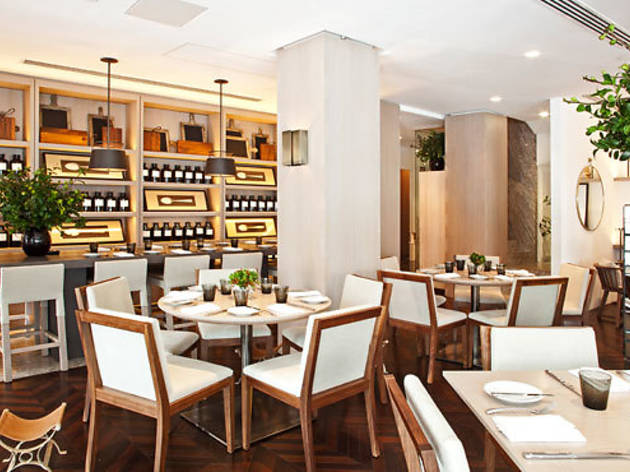 1/2
Roberto Beltrán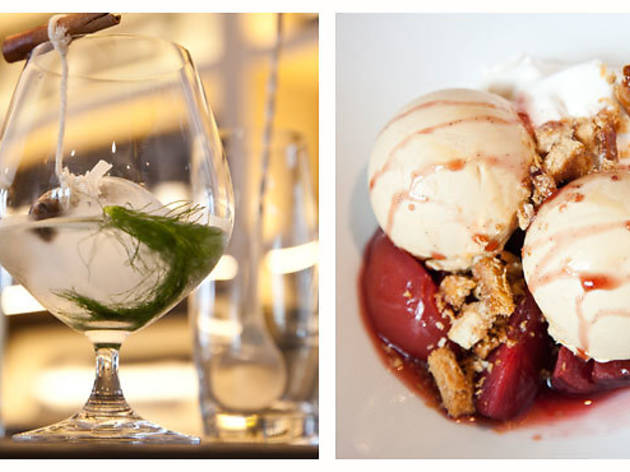 2/2
Roberto Beltrán
Time Out says
Turns out Anatol is the place to be right now. Since chefs couldn't stop talking about it being their new favorite restaurant, we had to know first handed what this craze was all about. For starters we ordered a refreshing gin with cardamom, cinnamon and fennel, a first sample of how their cuisine bets on known flavors cleverly combined to reach new dimensions.
The restaurant, designed by Yubu Pushelberg, a studio with a cosmopolitan portfolio within the USA, has patterned decorative elements on the walls, creating a particular rhythm and being particularly good to distinguish each area. The feeling that the patterns evoke however lies somewhere between harmonic and a bit neurotic. Nevertheless, the saloon is luminous with big windows for all the "pretty people" from Masaryk and Anatole France to be seen and observed at this culinary must. All this perfection in the air makes you feel like being inside a movie set, pampered with excellent customer service and delighted by the Capitan's kind attitude.
The menu is short and for that we thank them. Classic Hamachi and yellow fin tuna dishes plus the shrimp cocktail allow chef Justin Emini to add his distinctive seal and showcase his vast experience in fish and seafood. There are luscious salads and veggie mixes that have been most likely picked and tossed with a magnifying glass. But what's truly interesting is Emini's ability to explore and challenge the art of the pre-loved comfort food. Examples are: mac and cheese with black truffle oil, bean soup with smoked foie gras, the chicken soup with mint and the poutine, one of the menu highlights and the dish that will definitely have me back. The poutine is a Quebec recipe which basically looks like last week's leftovers due its odd food combinations, but make no mistake, the chef takes it to a whole new level by mixing in black pudding, French fries, Portobello mushrooms, foie gras, goat cheese and truffle oil. Yes, it's crazy delicious.
For the more conservative tooth, there are Black Angus hamburgers, roasted chicken, corned beef sandwich or saffron noodles, all worthy to try with their excellent wine selection, previously curated and stored by nose and taste.
Dessert is in the hands of the chef Mayra Victoria, Emini's wife, and whose chocolate bread pudding took me to heaven and back. Overall, we recommend you explore the menu, skip the obvious choices and go for those that might seem ordinary but in reality are the main recipients of these chefs' creativity and experience.
Details
Address:
Masaryk 390
Polanco
Mexico City
11560

Transport:
Metro Polanco
Price:
Average maincourse $600
Contact:
Opening hours:
Mon-Sat 1:30-11pm, Sun 1:30-5pm
Users say