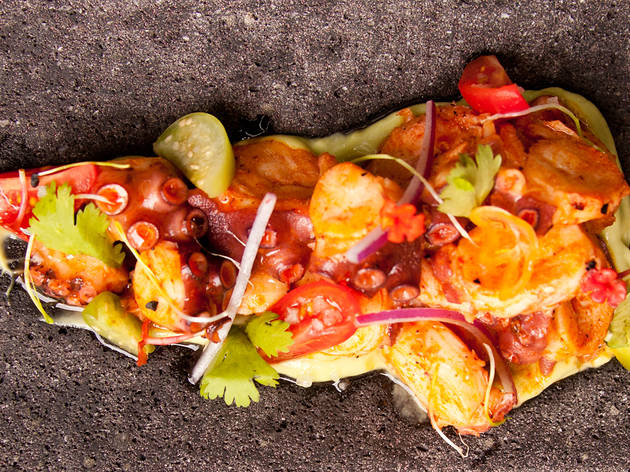 1/6
Foto: Alejandra Carbajal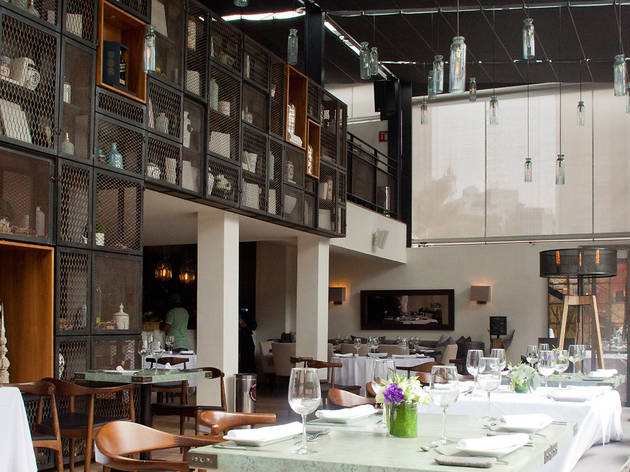 2/6
Foto: Alejandra Carbajal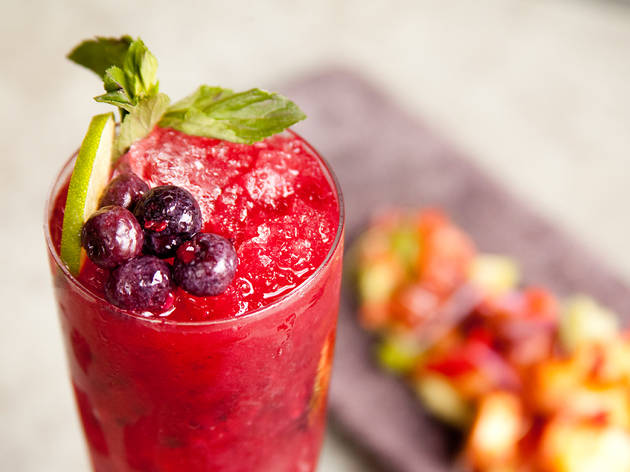 3/6
Foto: Alejandra Carbajal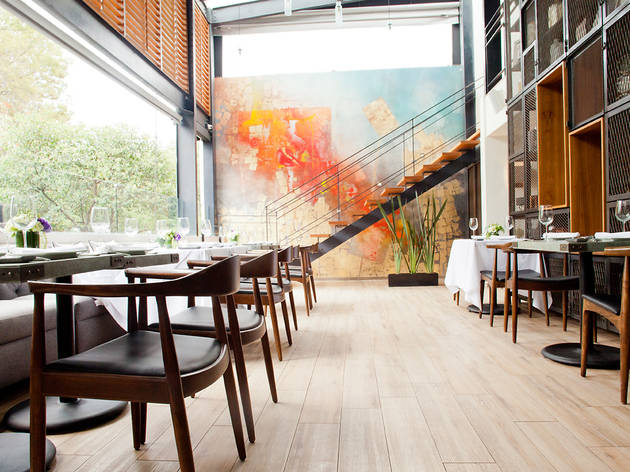 4/6
Foto: Alejandra Carbajal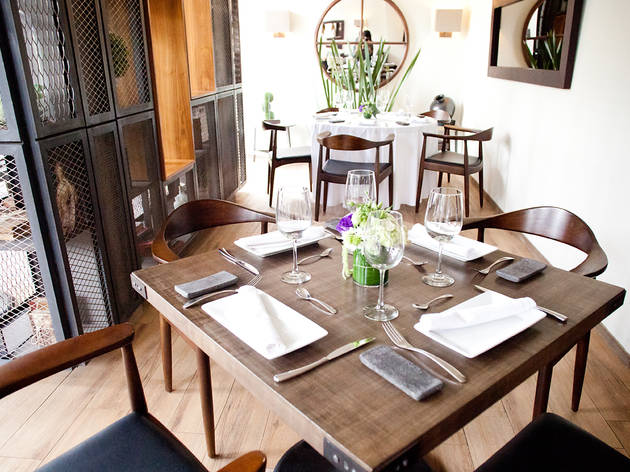 5/6
Foto: Alejandra Carbajal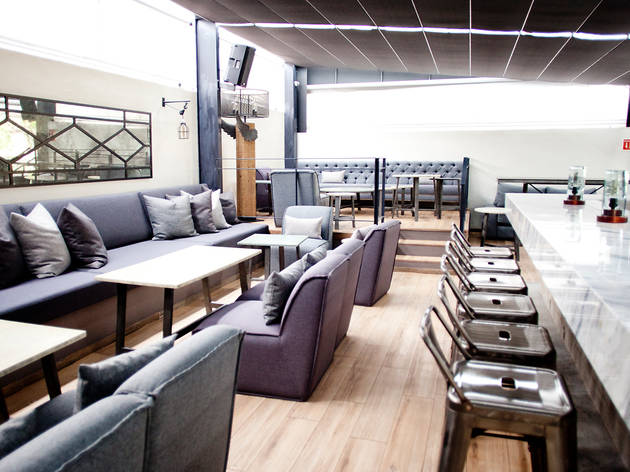 6/6
Foto: Alejandra Carbajal
Time Out says
The chef Arturo Fernandez opened his new restaurant in trendy Polanco. I was very excited about eating here but to be honest I left with mixed feelings.
There are flashes of Mexican flavors and techniques in the menu, for example, the onion soup with a touch of chipotle or the cactus fettuccini however it is a more international menu than I was expecting. I couldn't resist the sound of tuna sashimi, octopus marinated in adobo and beef brisket.
The Octopus was delicious served warm with smooth avocado puree, cherry tomatoes and habanero sauce. The plate looked great and was very 'instargramable'. The beef brisket is a good main course. The meat is soft and each piece is covered with a light bean sauce. There is a good contrast between the sweet hints of banana puree and the acidity of the beans and peas in vinegar. I would return back to Cornelia for another bite.
Up till now, everything is great but now the digression of the tuna sashimi.
The menu says: "Tuna tataki sealed with ash of garlic and ginger with a wasabi dressing." Sashimi is raw fish, cut about an inch, is thicker than a carpaccio. For its part, the tataki is a preparation where the fish is coating in herbs of ones choice and fried in a pan for a matter of seconds so that the center remains raw; or it can be previously marinated.
This long explanation of sashimi and tataki is to reiterate that what arrived at my table was not tuna nor sashimi nor tataki but a form of metamorphosis and the wasabi dressing tasted of avocado. #firstworldproblems
A mound of salmon Carpaccio lurked beneath slices of bread topped with parsley and bean sprouts. Yes, it came with a little ginger dressing but they should apologize for the unavailability of the dish and take if off the menu as opposed to fake tuna.
Other details: the cocktail bar has cute and cozy decor. Its large sofas and high ceiling create a very cool atmosphere in the evenings. Finally, to return or to not return? Cornelia's dishes are delicious, even those that they come up with on the spot however a restaurant must always respect the diner.
Details
Address:
Eugenio Sue 45
Polanco
Mexico City
11550

Transport:
Metro Polanco
Price:
Average meal cost 600 pesos
Contact:
Opening hours:
Mon-Sun 2pm-10pm
Users say