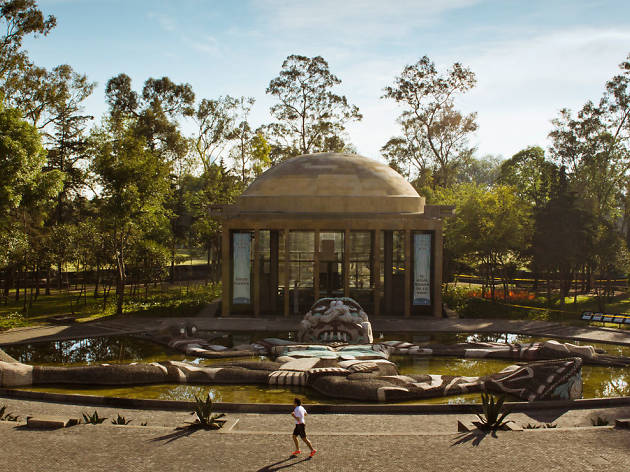 1/4
Foto: Ariette Armella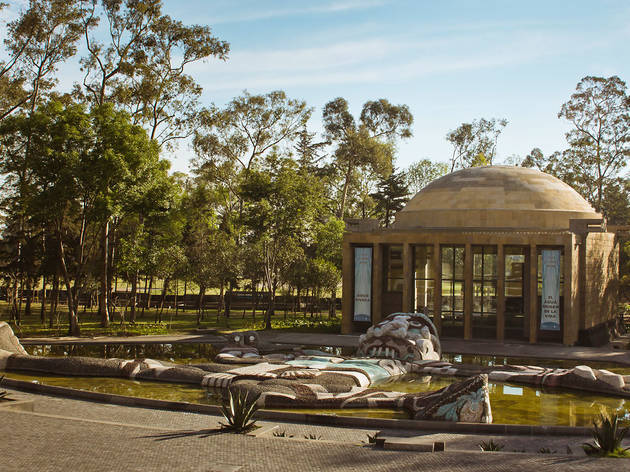 2/4
Foto: Ariette Armella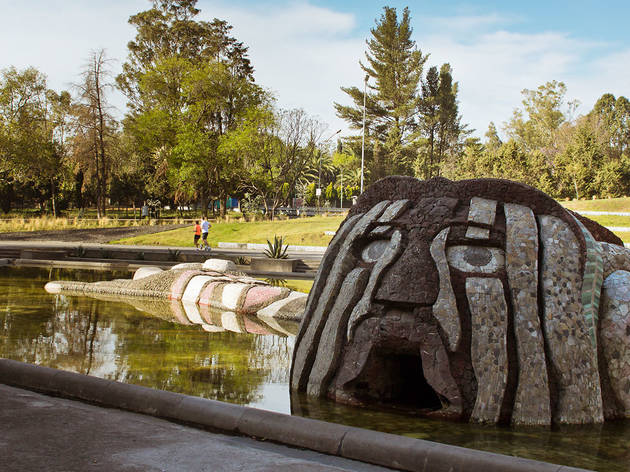 3/4
Foto: Ariette Armella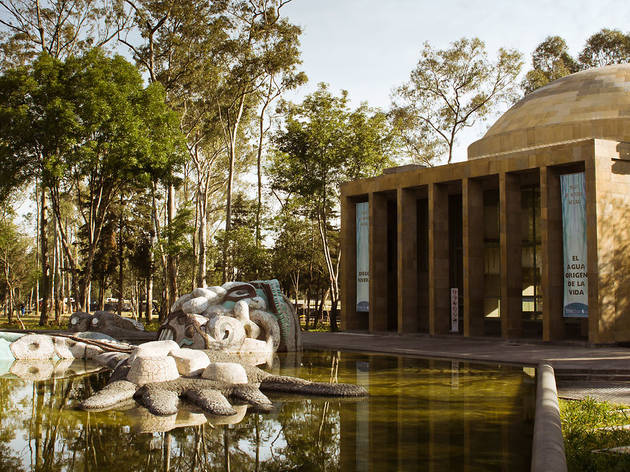 4/4
Foto: Ariette Armella
This was for many years the principle source of fresh water for the city. It's been well known since the days of Aztec emperor Moctezuma, who had his personal spa there.
In 1951, Diego Rivera offered a tribute with the mural Water, Origin of Life that decorates the pump house. The master work culminates in a great terrace with the Fountation of Tláloc, in which the artist, faithful to his style, covered the nation's mythic past in order to elaborate its grand history.
The pump was conceived in order to distribute water from the Lerma River, but lost its importance over time as more and more water was obtained from wells.
Following a remodeling, headed by Alberto Kalach in 2010, the space survives as a silent testament to the protagonist role that Chapultepec played in the water shortage, but like many sites in the park's second section, it's semi-abandoned.
Nowadays, a sound installation (Cámara Lambdoma by Ariel Guzik) facilitates the imagination of visitors. One can be in the magnificent modernist building and listen to the passage of water, while taking in the mythic portrait designed by Rivera.
Venue name:
Cárcamo de Dolores
Address:
Rodolfo Neri Vela s/n
Segunda Sección del Bosque de Chapultepec
Mexico City


Opening hours:
Tue-Sun 10am-5pm
Transport:
Metro Constituyentes
Price:
Free entry