Anti-noir Miami movies: Welcome to feel-good Florida
Miami movies aren't all cigar-chomping gangsters, highway car chases and noir detective dramas—these ten films highlight the funnier side of the Sunshine State
Sometimes it seems as if cinema is conspiring to make people hate Miami. Ever since filmmakers started flocking to Florida in the first half of the last century, Miami movies have become synonymous with gruelling gangster pictures and funereal film noir flicks. Like LA before and Vegas after it, Miami fast acquired a rep for cinematic nastiness. This, then, is our tip of the hat to those movies that paint a rosier picture of the city and the state—that, for all their own dark edges, opt to bask in the Florida sun rather than shut it out. Some are satirical, most are funny, and all are in some way optimistic. Welcome to Miami Nice.
Provocative, misogynist, ill-advised, unabashed, smutty, sexist and laugh-out-loud lewd, There's Something About Mary seems calculated as much to rouse the critic out of his good-taste complacency as to reel in a teen audience. As in many films on this list, here Miami stands for adolescent fantasies—specifically those of neeky Ted (Ben Stiller), who sets out to recapture the heart of a girl (Cameron Diaz) he nearly wooed in high school before (literally) cocking it up. Note a rare movie outing for the defunct Miami Art Museum (reopened in 2013 as the Pérez Art Museum).
2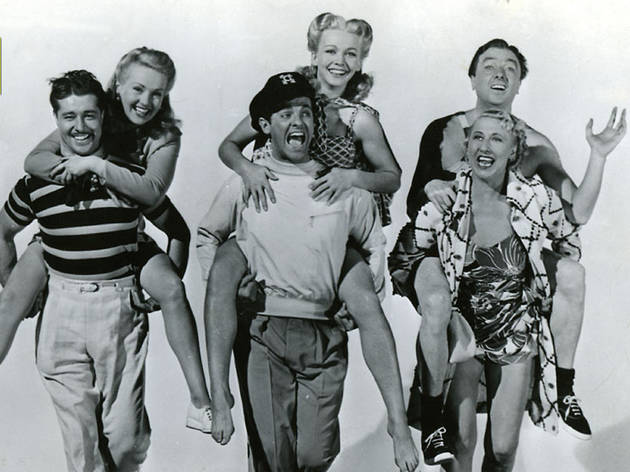 Moon over Miami (Walter Lang, 1941)
Released just as the U.S. was entering the war, Moon over Miami is pure sun-kissed escapist schmaltz—a fluffy musical in which the characters are either grinning or singing at all times, and "Miami" is just a byword for "nice beaches." The plot, about three gold-digging girls who move to Miami to meet rich men, doesn't have legs; but Betty Grable sure does, as the filmmakers are keen to remind us in a string of steamy seaside scenes. Fans of the legendary pin-up will find much to love here; others, merely a Technicolor snapshot of Florida as Hollywood saw it in the '40s.
"Nobody's perfect," quips dim millionaire Osgood when the woman he loves reveals that she's a he. But some films are, and Billy Wilder's delirious send-up of rom-com conventions still holds up impeccably today. Like Moon over Miami, this is a film about people decamping to Miami to start a new life and inadvertently finding love; yet Wilder's studied cynicism and deliberate use of monochrome undercut any potential mawkishness. And Marilyn Monroe is hotter than the Miami sun.
4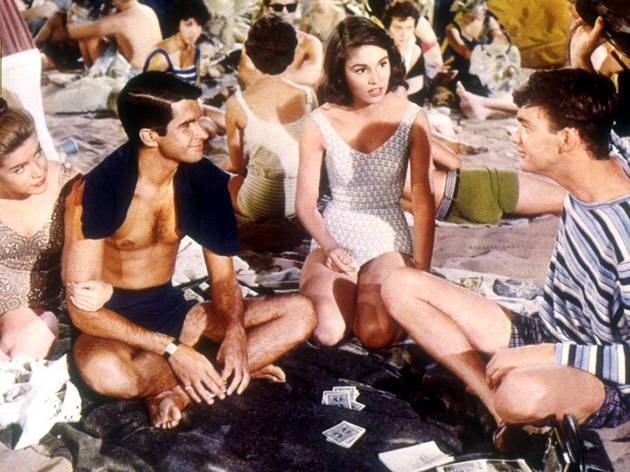 Where the Boys Are (Henry Levin, 1960)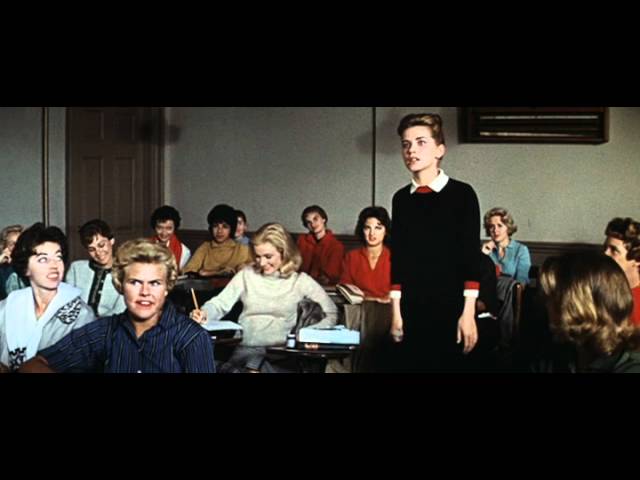 On their spring break, four bored Midwestern girls head to Fort Lauderdale in search of sex, love and/or marriage. Today, this coming-of-age classic appears prescient in many ways: it pointed to the changes in sexual mores that would take hold in the '60s, boosted Florida's popularity as a spring break destination, and—in its bold depiction of sexual manipulation and abuse—tragically presaged actress Connie Francis's rape in 1974. The title song, sung by her character, captures the naïve adolescent optimism at the core of this sparkling movie.
While Where the Boys Are foresaw the dark side of promiscuous spring break culture, Harmony Korine's fifth feature looks back at half a century of adolescent hedonism and frowns. Spring Breakers, which follows four bikini-clad college students as they smoke, steal and sleep around in St. Petersburg, positively drips in irony, playing like a surreal 90-minute parody of an MTV music video. Yet even as it shows the American Wet Dream of free love and drugs to be a hollow fallacy, it also imparts a comic warmth often lacking in Korine's other movies.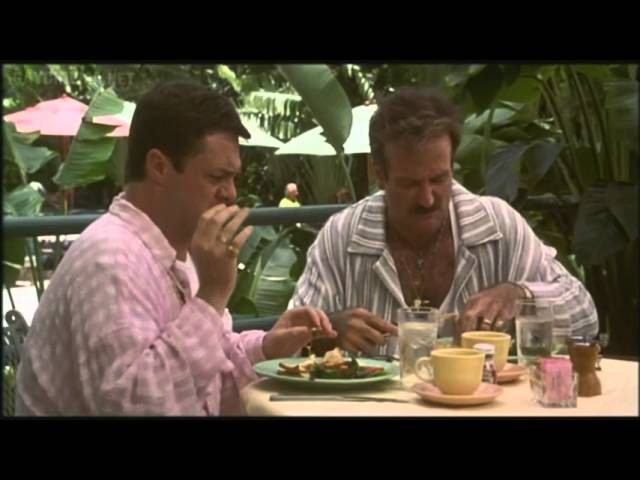 A movie that grossed nearly $200 million on its release and now lies largely forgotten, that trumpets cultural diversity while endorsing tradition, The Birdcage is something of a paradox—albeit a highly entertaining one. An engaged couple agonize over how to introduce their parents to one another, given that their fathers are an über-conservative Republic senator (Gene Hackman) and the owner of a South Beach drag club (Robin Williams) respectively. The premise throws up some amusing set-pieces and allows Hackman to exercise his atrophied comic chops; but for all the gays and drag queens, the script ends up lamely affirming the sanctity of marriage.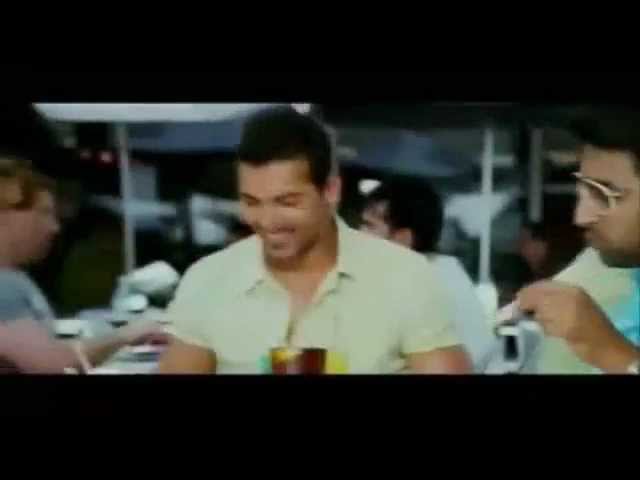 If The Birdcage gets its comic mileage from gay characters pretending they're straight, Dostana upends the premise with a smartly scripted story of two young men who pretend to be a couple in order to rent a Miami apartment together. With homosexuality still a no-go zone in India, this is one of the first Bollywood films to tackle the subject head-on; the surprise is that it does so sensitively, without eschewing the potential for camp hijinks.
Though it may seem uncouth to file such a flagrantly homophobic, morally uncalibrated movie into a feature on "nice" films, there's no denying that the Miami of Ace Ventura is somewhere you want to be (and be seen). As Jim Carrey hops from sunny tree-lined avenues to glamorous parties in a riotous pastiche of a Bond movie, you can't help but surrender to the movie's charm. Watch out for a cameo appearance by the Vizcaya—a building every bit as tacky and in-your-face as this irritating classic.
Perhaps keen to make amends for Ace Ventura, Carrey signs up to play a gay con man desperately in love with his prison cellmate (Ewan McGregor) in this true-story comedy. Miami is many things in this movie, from the hedonistic dreamland which draws out Carrey's latent sexuality to the site of his eventual incarceration. Yet the movie never convinces you of its basis in fact—mostly because Carrey's performance is more Looney Tunes than serious biopic.
A movie that sells itself on the tagline "This Christmas, heel the love" is never going to be too rigorous with its humor, but Marley & Me redeems its weak comedy with a genuinely thoughtful study of domestic discord, ageing, and the stresses of owning a pet dog. Floridans will be amused to see Jennifer Aniston and Owen Wilson play rival hacks writing for The Palm Beach Post and the Sun-Sentinel respectively.