As obsessed as we seem to be with dining trends—like our recent avalanche of omakase options—tasting-menu-only restaurants have yet to catch on here in Miami. But the advent of the Michelin guide and its penchant for awarding stars to this category of restaurants, where diners sign up for a series of courses at a fixed price, will no doubt inspire a wave of new, degustation-only eateries. They usually come with certain trappings of fine dining: precise service, a high price point and luxurious surroundings. And the Tambourine Room, a new concept at The Carillon Miami Wellness Resort, has all of the above.
Conceived in collaboration with Chef Tristan Brandt, the 18-seat restaurant tucked away off the lobby is an intimate, dinner party-styled homage to the resort's 1958 cocktail and conversation lounge of the same name. Tambourine Room is Brandt's U.S. debut after running several Michelin-starred kitchens across Europe and Asia, including his own, recently awarded Epoca by Tristan Brandt. Since he won't be here full-time, Brandt has installed Timo Steubing as Tambourine Room's chef de cuisine.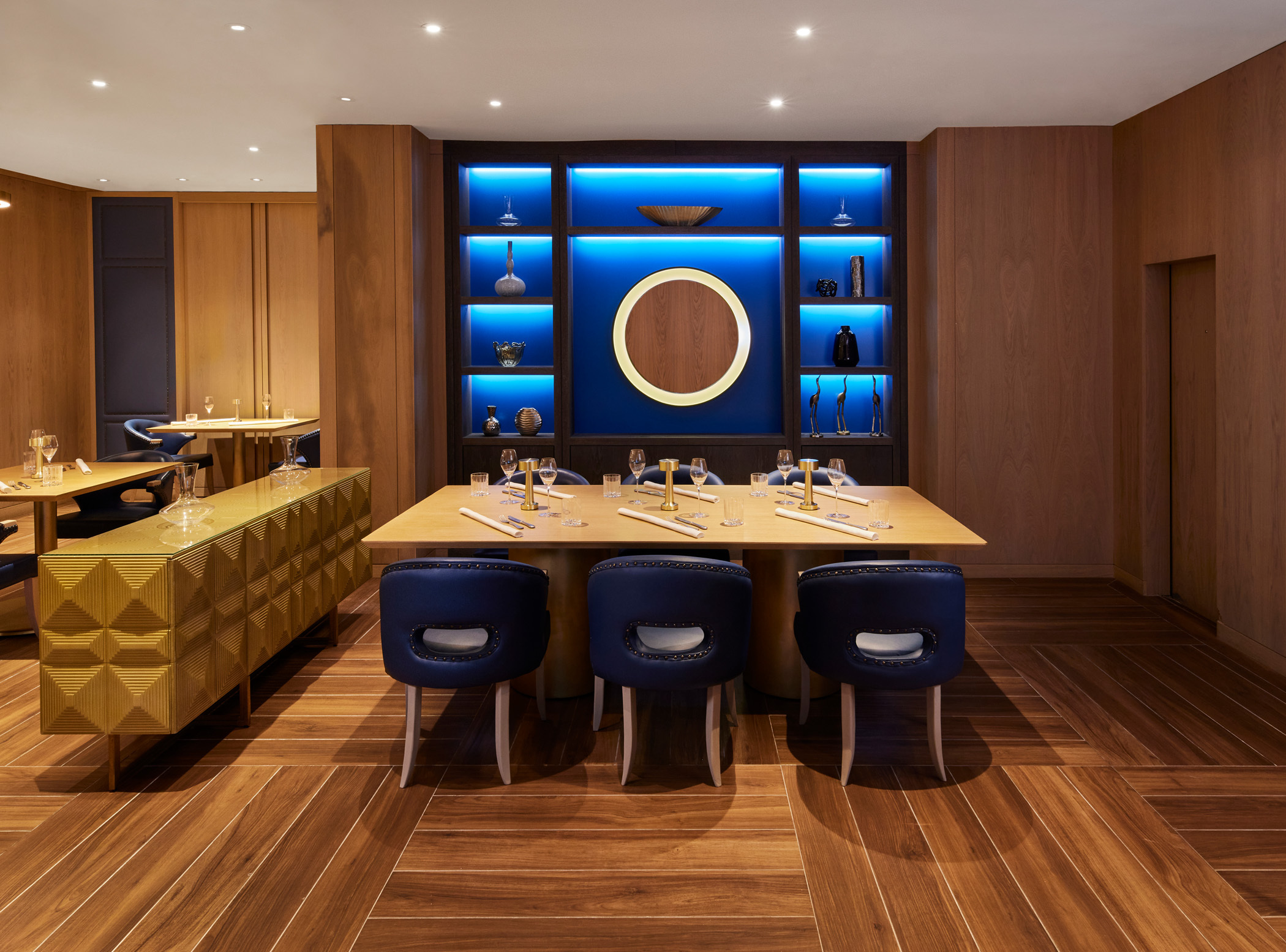 The restaurant offers two tasting menu experiences reminiscent of high-end dining in Europe: meticulous plates that honor seasonal, local ingredients. The focus here is on modern-classic French cuisine with Asian influences. From Wednesday through Sunday, the 6pm seating features a three-course tasting menu for $140, while the 8:30pm tasting menu includes six courses for $215. Guests may add a wine pairing to each for $55 and $135, respectively.
The six-course menu also includes a few extra surprises along the way, like pre-dinner bites of lobster tartare and brioche with ham cream sauce, an amuse-bouche of a warm farm egg with black garlic and truffle sauce, and a pre-dessert course of coconut sorbet with mango and dried pineapple.
The main run-of-show kicks off with a roasted sesame-marinated tuna tartare in a jalapeno and green bell pepper sauce, topped with a warm miso foam; then it's on to an heirloom tomato dish with delicately plated cherry tomatoes and marinated watermelon balls. The Scallop | Cauliflower | Curry dish, one of the most impressive of the night, presents thinly sliced scallops marinated in brown butter and curry spices, nestled atop a cauliflower puree alongside pieces of roasted cauliflower, with a lobster, tarragon and saffron sauce.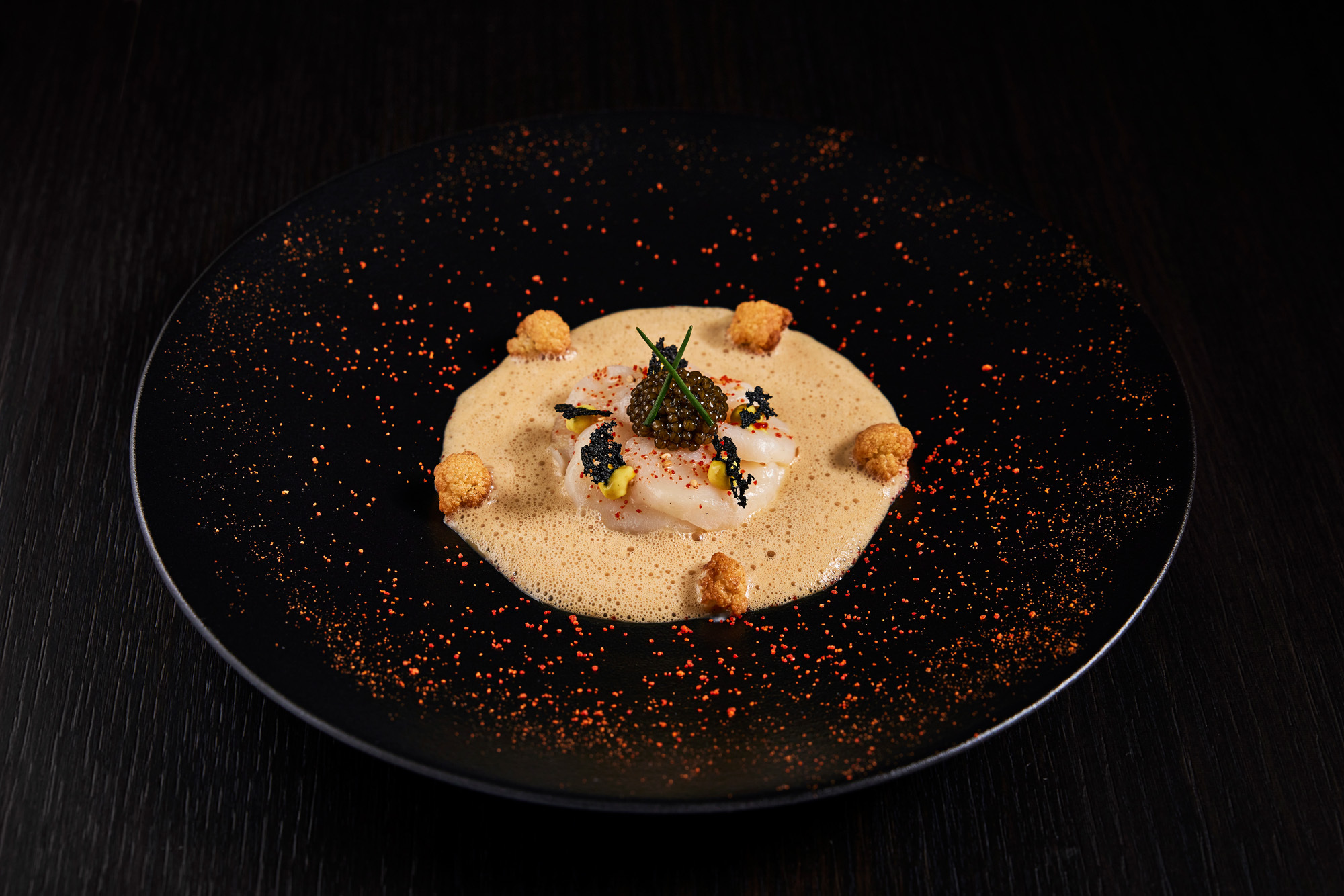 Another showstopper is the wagyu beef course with braised leek, truffle and potato puree. Portions are appropriately calibrated for this type of culinary experience so as not to overwhelm, but you still walk away quite full. And once the kitchen kicks into gear, the meal is paced briskly such that the experience spans around two and a half hours.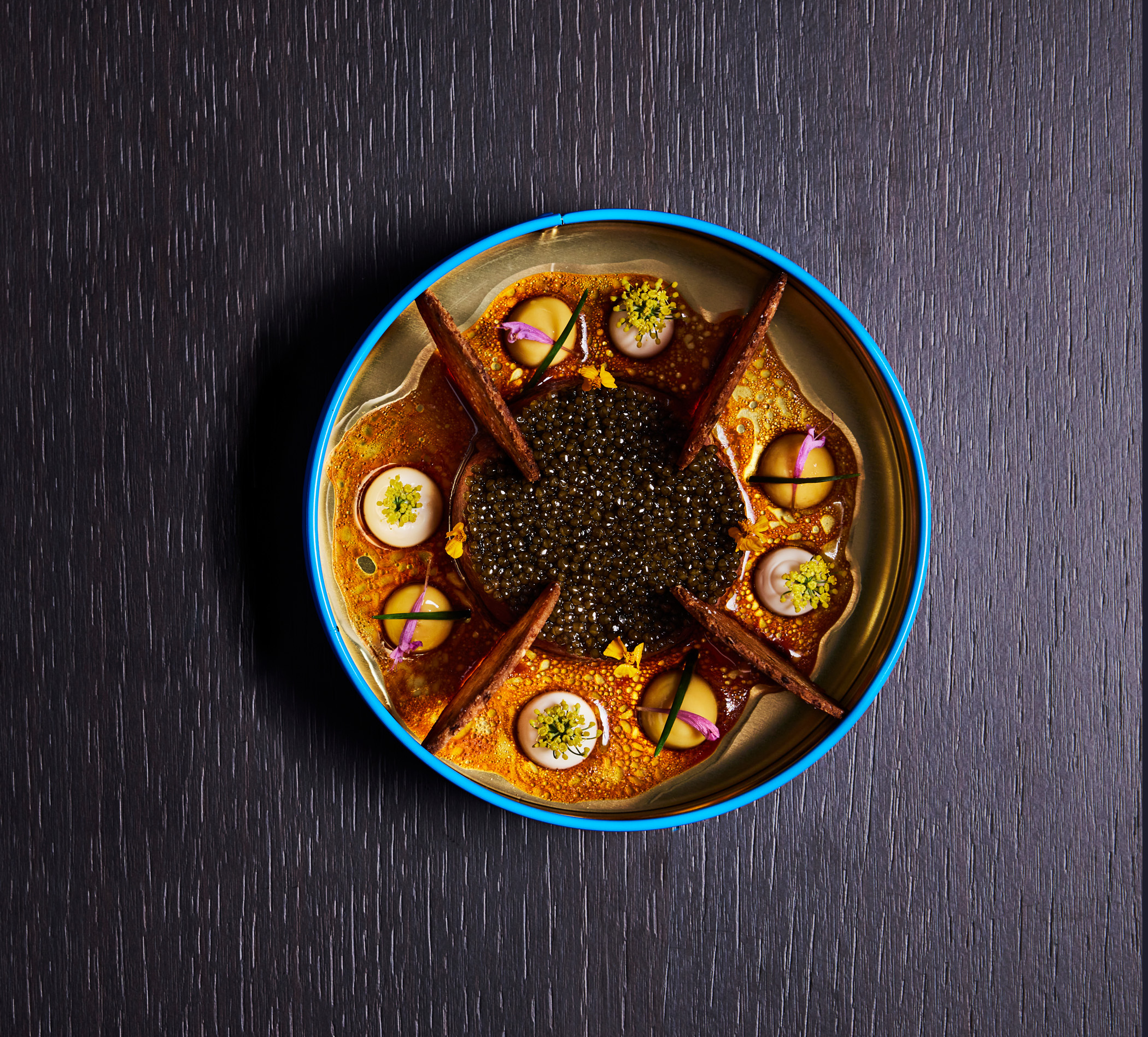 Desserts are executed by pastry chef Logan Seibert and equally as lavish: the Banana | Chocolate | Cashew features chocolate mousse with a banana-lime sorbet and cashew panna cotta accompanied by an array of petit fours presented tableside, including mini-matcha green tea cakes, chocolate truffles and Key lime tarts.
Overall, we found our meal to be a unique experience, although we had a few quibbles—namely, why so many foams? Granted, they provided flavor, but we're over the airy clouds covering our food. Also, we found the sauce on the tuna dish to be a bit heavy and overpowering, covering the pristine cubes of ahi with a thick coating that was unnecessary given the sushi-grade quality of the fish used.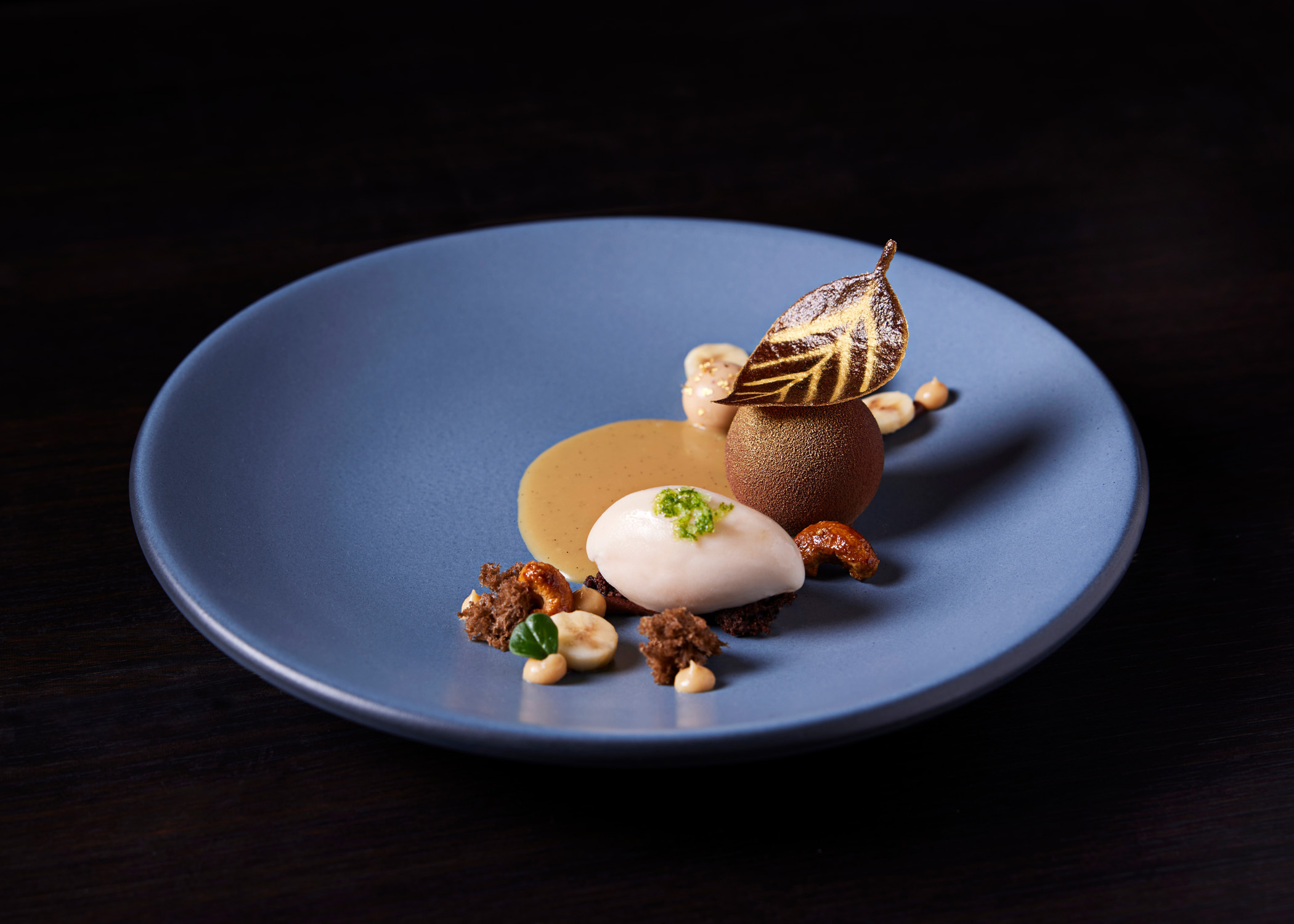 But once we had moved on to the scallop, roasted cod and wagyu beef course, the results were more glorious. So if the idea of going to a restaurant to eat six plates of food, none of which you will choose, leaves you a bit nervous, trust that at the Tambourine Room, the kitchen and the staff have enough credibility and experience to provide an interesting, albeit oftentimes precious, dining experience.