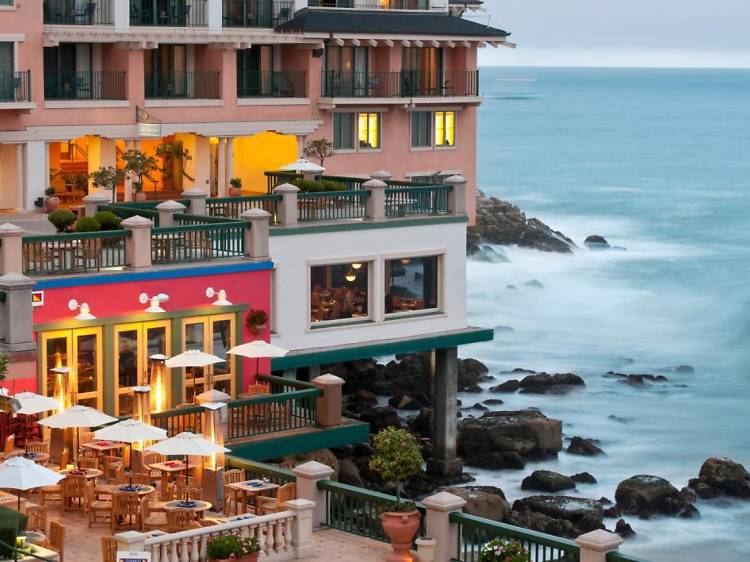 Photograph: Courtesy Booking.com
1.

Monterey Plaza Hotel & Spa
Only kayakers get closer to the water at this handsome, upscale property.
This posh hotel dials up the wow factor with a dynamo waterfront setting—half of the hotel sits on stilts directly above the crystal-clear Monterey Bay. Looking out from the warm, clubby lobby, you'd swear you were aboard a cruise ship at sea. Needless to say, you'll want to spring for the newly renovated ocean view rooms (we've often wondered if the perfectly pleasant inland rooms end up being used for storage). Get a room with a seafront balcony and you'll enjoy gazing through the room's binoculars to spot otters and dolphins frolicking just offshore. We're fans of the nautical-themed Schooners Coastal Kitchen & Bar, especially during daylight hours given the knockout views. But the best views are located at the top-floor spa which features a fireplace-warmed outdoor deck with hot tubs, lounge seating, and sweeping vistas of the Monterey Bay.
Time Out Tip: The property is steps from San Carlos Beach Park, a popular scuba spot that features a pocket, golden sand beach with tables for waterfront picnics.