The 23 best things to do in California
Experience the Golden State's top adventures and hidden gems with our list of the best things to do in California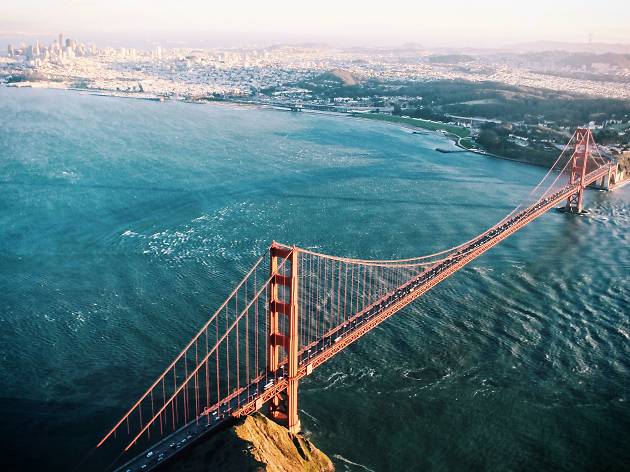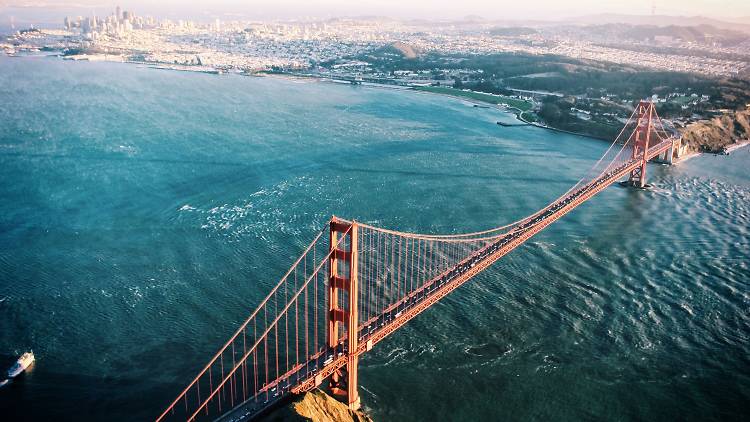 With perfect weather, trendsetting culture and restaurants and a gorgeous landscape that just won't quit, California doesn't lack for fun diversions. It's not just the San Andreas Fault that's shaking things up. The Golden State has generated innumerable cultural shifts, from the Gold Rush to gangsta rap. Plus, its diversity of landscapes—from beaches to mountains, vineyards to deserts—allow the ambitious pull off a surf and ski session in the same day.
Below, we've gathered the destinations and activities that capture the best of California in all its iterations—past and present, highbrow and kitschy—from sipping tiki drinks at Disneyland to exploring a redwood forest featured in Star Wars. As Tupac and Dr. Dre proclaimed, it's all good from Diego to the Bay, because California knows how to party.
Best things to do in California
1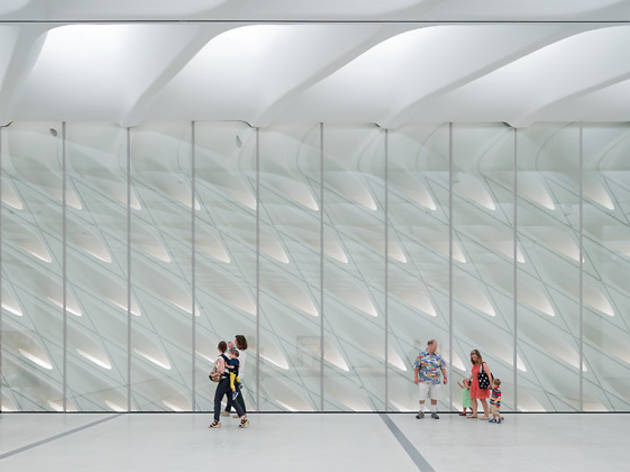 Photograph: Iwan Baan, courtesy the Broad and Diller Scofidio + Renfro
Where: Los Angeles
If you think trendy social media phenomena such as sprinkle tubs have bested traditional art museums, you haven't been to the Broad in Downtown LA. The admission-free venue sports an eye-candy building designed by the starchitect firm Diller Scofidio + Renfro, and a treasure trove of contemporary art from household names such as Cindy Sherman, Jeff Koons, and Jean-Michel Basquiat. The museum also features some primo Instagram opportunities including a Star Trek-worthy elevator, Robert Therrien's giant dining room table, and Yayoi Kusama's Infinity Mirror Room.
2
Photograph: Courtesy Yelp/Laurie H.
Where: Willow Creek
That famous image of Bigfoot—mid stride, tossing a casual glance over his (her?) shoulder—is taken from an infamous 1967 home movie shot near Willow Creek, California. Today, the Humboldt County town teems with Sasquatch-fueled tourism including a dedicated museum, parade, and the must-try Bigfoot Burger at Early Bird restaurant. The hulking sandwich features a gargantuan, foot-shaped bun stuffed with two cheese-topped patties, bacon and all the fixings. If you manage to get back on your own feet after devouring one, you can search for the big guy yourself in the nearby forest.
3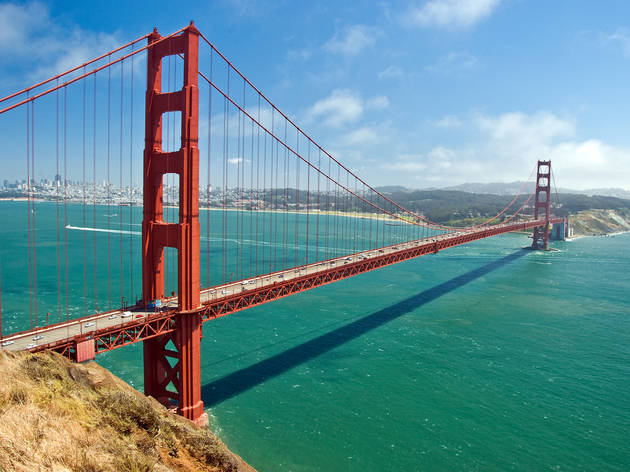 Photograph: Shutterstock
Where: San Francisco
On a nice day, there's no better way to experience San Francisco than on this scenic bike-and-ferry journey, beginning in Fisherman's Wharf—where you can easily find rental bikes and directions—and leading past SF's big-ticket attractions including the Palace of Fine Arts, Crissy Field, and Alcatraz. After cycling across the famed bridge—245 feet above the chilly waters below—you'll soon arrive in the cutesy, sunny town of Sausalito where you can board a ferry, crack open a beer on the bay and arrive back via the Ferry Building where some of the city's best eats await.
4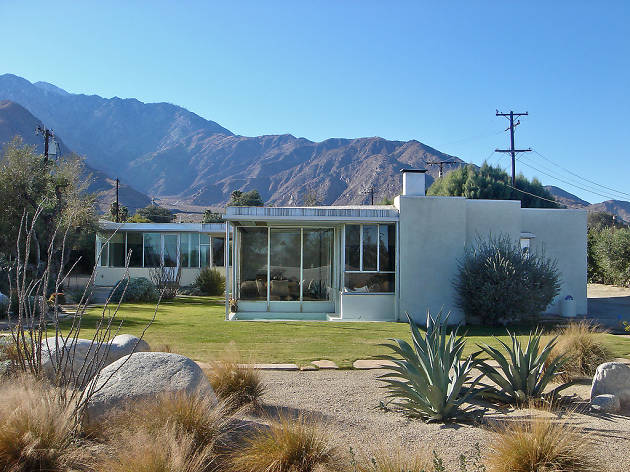 Photograph: Courtesy CC/Flickr/IK's World Trip
Palm Springs' Mid-Century Modern architecture
Where: Palm Springs
California is home to the largest collection of mid-century modern architecture in the world, and Palm Springs is its epicenter. During the 1940s and '50s, architects such as Richard Neutra, John Lautner, and Albert Frey used the desert as a blank canvas for their sleek, low-slung pads. To seek out Palm Springs' mid-century classics, download the Palm Springs Modern Committee's app, or pop into the Palm Springs Official Visitor Center—housed in a striking former Tramway Gas Station designed by Albert Frey and Robson Chambers—where you can pick up a map to the city's mid-century landmarks.
5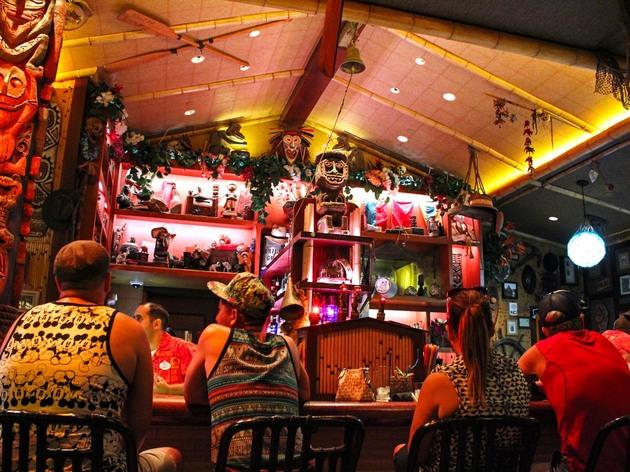 Photograph: Michael Juliano
Disneyland's Enchanted Tiki Bar
Where: Anaheim
If all tiki bars flaunt a little Disney, then you know Disneyland's tiki bar is something special. Hidden behind the Disneyland Hotel—and free to the public—Trader Sam's Enchanted Tiki Bar is a cozy tropical den packed with fun details including an erupting volcano, blinking tiki masks and shrunken head mugs filled with potent grogs. Order the Shipwreck cocktail and you'll cause a bar-top, model schooner to sink amidst a dramatic blast of thunder and lightning.
6
Photograph: Courtesy of Cinespia at Hollywood Forever Cemetery
Hollywood Forever Cemetery
Where: Los Angeles
Skip the lackluster stars of the Hollywood Walk of Fame and head straight to the source. At the final resting place of Hollywood's finest, you can mingle with celebs such as Cecil B. DeMille, Jayne Mansfield, and Johnny Ramone. Don't miss the summertime movie series from Cinespia which screens classic films such as Casablanca and Raiders of the Lost Ark on lawns below—and above—the stars.
7
Where: Yosemite National Park
To complete this 10-12 hour, bucket list trek, you'll need to rise before the sun, invest in real hiking boots (that old pair of tennies isn't going to cut it), and conquer any fear of heights. Yet, nothing cements your Cali cred like a photo of you standing 4,737 feet above the valley floor, without any guardrails but with plenty of butterflies in your stomach.
8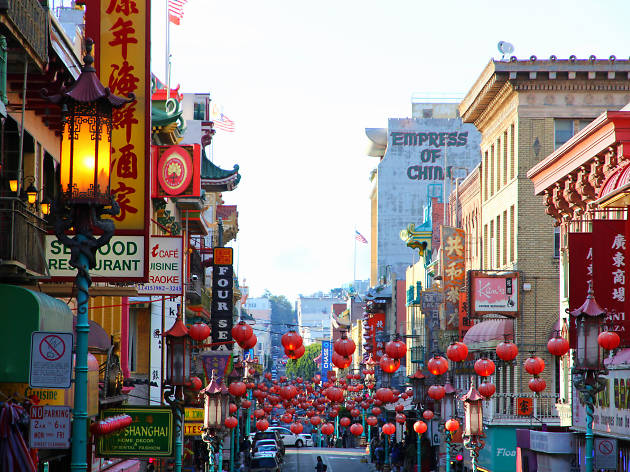 Photograph: Rebeca Anchondo/Flickr
San Francisco's Chinatown
Where: San Francisco
Lantern-strung streets, secret alleyways, and chinoiserie-embellished buildings are all worthy hallmarks of San Francisco's historic Chinatown. Yet, the real draw is the food. Where to begin? Here's a quick cheat sheet to the neighborhood's prized edibles: dim sum dumplings at Good Mong Kok Bakery, exotic fruit smoothies at Juicy Fruit, poke bowls at Katsu House, Asian-influenced scotch cocktails at Cold Drinks, and Michelin-starred dishes at Mister Jiu's.
9
Where: Shasta County
Hidden in the Northern California forests of Shasta County, Burney Falls is likely the most impressive waterfall in the state. At 129-feet, it's neither the highest nor largest, but its massive wall of cascading streams—primarily spring-fed which guarantees year-round splendor—will leave you gobsmacked. It also makes for a hell of selfie backdrop. Post a photo, and friends will think you've just returned from somewhere deep within a South American jungle.
10
Where: San Simeon
Visiting the opulent home of a wealthy, loudmouth businessman-turned-politician who bullied people and filled newspapers with falsehoods may not sound appealing these days, yet it's the dazzling architecture of Julia Morgan—the first licensed female architect in California—that still draws us to the former hilltop estate of William Randolph Hearst. A series of daily tours cover different areas of the extravagant mansion, with specialized tours such as the Upstairs Suites and Cottages lending a more intimate experience. Note that all guests can visit the visually stunning Roman Pool—sheathed in vivid tile and ringed by Roman deities—which is worth the price of admission alone.
11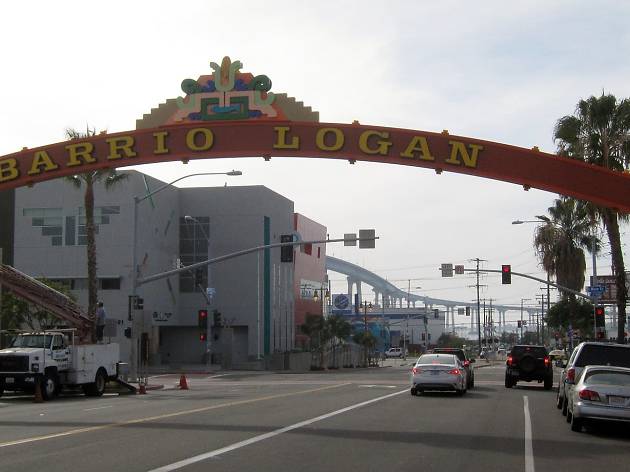 Photograph: Courtesy CC/Wikimedia Commons/Roman Eugeniusz
Where: San Diego
California teems with both hipster and traditional Mexican culture, but only San Diego's Barrio Logan neighborhood melds the two seamlessly. Drink Horchata Lattes at Por Vida, sip Mexican chocolate stouts at Border X Brewing, and chow down on steak-and-fries tacos and churro ice cream at Salud. At night, bed down at stylish One Bunk which features a mini bar stocked with mezcal and Tijuana craft beers.
12
Where: San Francisco
It's touristy, it costs too much, and you can't rate its drivers on your phone. But damnit, clinging to the exterior of the boxy cars, feeling the wind in your hair as you climb and descend over the city's famously steep hills and distinct neighborhoods, is nothing short of exhilarating.
13
Where: Fort Bragg
A pristine beach whose sandy shore is comprised of colorful, jewel-like pebbles? Yep, such a place exists. Throughout the first half of the 20th century, the coastal town of Fort Bragg used its beaches as their dump. Yet, instead of getting swept out to sea as intended, glass bottles were broken up by the pounding surf and washed back onto shore. Today, Glass Beach sparkles with polished, translucent gems blanketing its shores. Locals will tell you it ain't nothing like it used to be, but it's still amazing.
14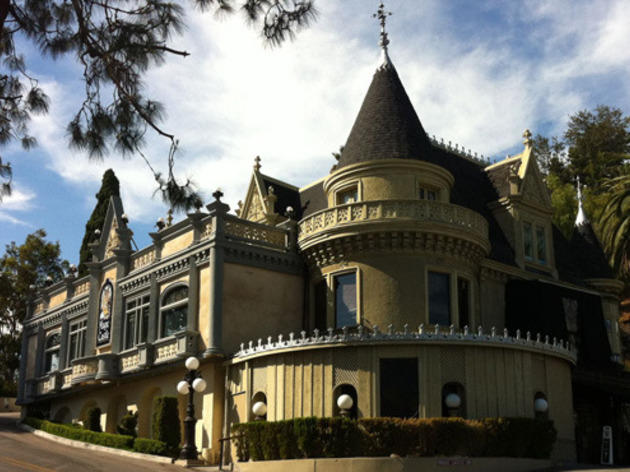 Photograph: Courtesy the Magical Castle
Where: Los Angeles
Bookcases with secret doors, a piano-playing ghost that takes requests, and expert magicians that perform head-scratching sleights of hand: a visit is to the wondrous home of the Academy of Magical Arts in Hollywood is not too unlike Harry Potter's first visit to Hogwarts...plus cocktails. Yet, the fantastical private club is only open to members and those lucky enough to score a personal invite. Our advice: track down regular performers at the Magic Castle online and shoot them a friendly email request. A positive Yelp review doesn't hurt, either.
15
Photograph: Courtesy Yelp/Melissa K.
Where: Big Sur
Big Sur offers numerous spots to revel in its grand-scale beauty—Bixby Bridge, McWay Falls—but there's only one that serves excellent margaritas. Seemingly perched amidst the clouds like the bohemian pad of Lando Calrissian, Nepenthe restaurant features modern earthy architecture—a product of a Frank Lloyd Wright student—and edge of the world views. Nab a drink from the bar, settle into one of the numerous outdoor terraces, and watch the sky light up as the sun dips into the Pacific. Linger after nightfall, and you can cozy up around a blazing bonfire under the stars.
16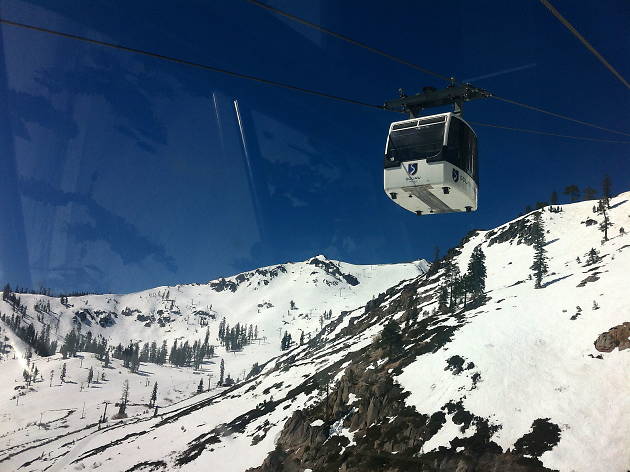 Photograph: Courtesy CC/Wikimedia Commons/Eric Gunderson
Where: Olympic Valley
You'll feel like you're in a James Bond flick soaring 2,000 feet above the valley floor aboard Squaw's aerial tram, drifting over snow-topped sandstone formations and granite peaks, to the site of the 1968 Olympics—as well as a bar with knock-out views. During winter, a seasonal ice rink and expert ski runs are the primary draw, yet, the majestic beauty of the High Sierras makes a trip worth it long after the snow has melted.
17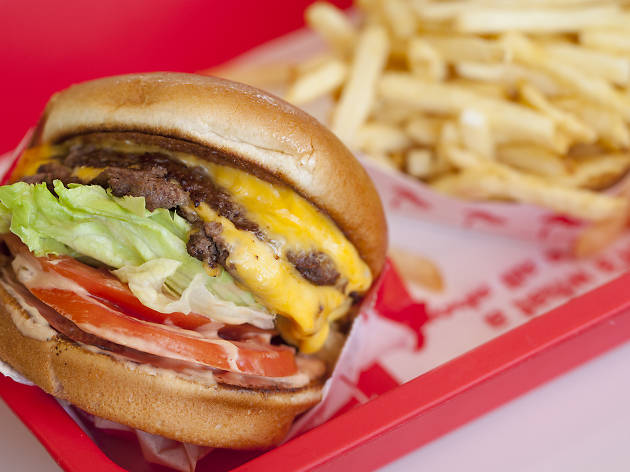 Photograph: Jakob N. Layman
The beloved California burger institution that's spawned numerous imitators (cough, Shake Shack) displays a minimal menu that belies the seemingly countless ways to customize your order. In-N-Out's series of off-menu options may sound uncomfortably like entries from the Joy of Sex, but they make fast food so much more fun! "Well Done" fries come extra crispy, "Extra Toast" gets you a crispy bun, "Protein Style" swaps the bun for a lettuce wrap, and the "Flying Dutchman" ditches the bun altogether. Get your burger—or fries—"Animal Style" and enjoy extra spread, extra pickles, grilled onions, and savory, mustard grilled patties.
18
Reached via a 55-minute ferry ride from Long Beach, Catalina Island feels worlds away. The island's Descanso Beach Club offers mainlanders a touch of the tropics with a scenic, palm tree-lined beach cove filled with cabanas and chaise loungers. There are kayaks and snorkel gear to explore the cove's clear waters, but we're content to nab a drink from the beachfront bar, dig our toes into the sand, and forget the LA freeways just 26 miles away.
19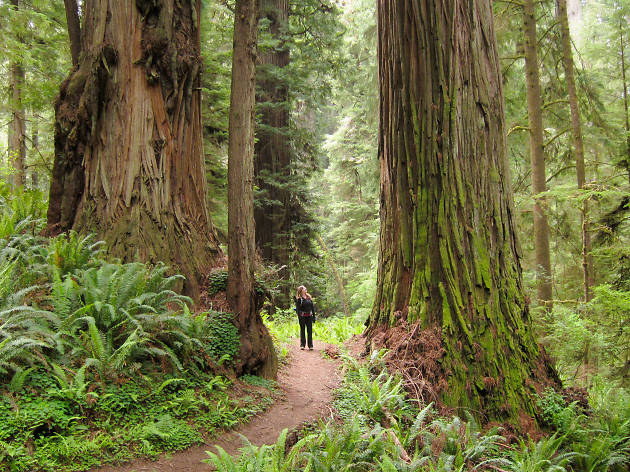 Photograph: Courtesy CC/Flickr/Miguel Vieira
Jedediah Smith Redwoods State Park
Where: Crescent City
While there are numerous places to marvel at California's towering coastal redwoods—the largest and oldest living things on the planet—you'll want to speed your hover bike to the spot that doubled as Endor in Return of the Jedi. With misty, primordial forests filled with gargantuan, old-growth redwoods, it's obvious why George Lucas picked it to serve as a galaxy far, far away. And while you're mixing movie fandom and nature outings, scoot next door to Prairie Creek Redwoods State Park whose magnificent Fern Canyon was famously featured in Jurassic Park 2.
20
Photograph: Courtesy Yelp/Isobel L.
Where: Los Angeles
Before neon signage enabled cutesy phrases for trendy coffee shops and avocado toast backdrops, they beckoned would-be patrons to swanky supper clubs, roadside motels, and places to ogle tassel-adorned dancers. Like Las Vegas's famed Boneyard, the Museum of Neon Art in Glendale captures Southern California's bright past via a radiant collection of restored neon signs. On Saturday nights, you can hop aboard the museum's double-decker bus and enjoy a narrated tour of the vibrant neon signage lighting up Hollywood and Downtown LA.
21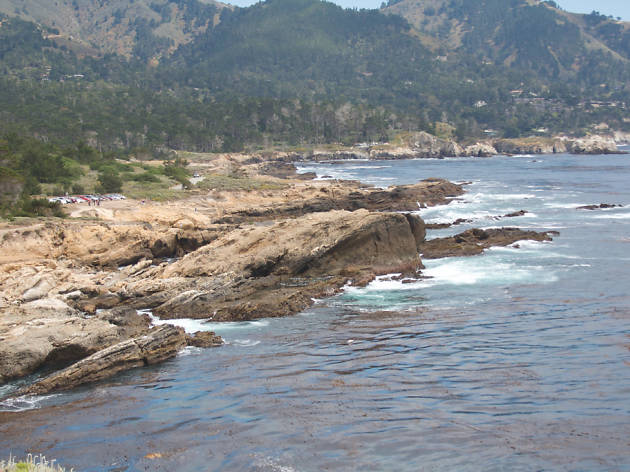 Photograph: Courtesy CC/Flickr/Jay Galvin
Where: Carmel-by-the-Sea
At the enchanting Point Lobos State Natural Reserve, you wouldn't be surprised to see Bilbo Baggins emerge from a tangle of twisted cypress trees. Situated between Big Sur and Carmel, the coastal park feels undisturbed since the Mesozoic Era with ancient forests, craggy outcrops, and scores of wildlife. You're not likely to see all its 400 acres in one visit, so start with the Bird Island Trail which skirts the impossibly turquoise waters of China Cove, or the more rigorous North Shore Trail whose forested, cliff-side route rewards hikers with some of the park's most dramatic vistas.
22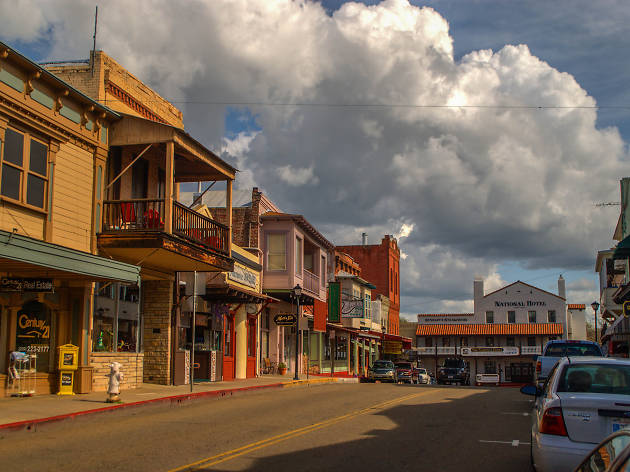 Photograph: Courtesy CC/Flickr/Wayne Hsieh
You've strolled the fabricated Old West facades at Knott's Berry Farm and Pioneertown, but there's nothing like experiencing the real McCoy. Cruise Highway 49, and you'll discover atmospheric Gold Rush towns whose preserved main streets—lined with wooden covered sidewalks and 19th century buildings—transport you to the Wild West. It's not all boring history museums and Ye Olde Candy Shoppes, either. In towns like Sutter Creek and Nevada City, historic structures have been repurposed as chic boutiques (Kitkitdizzi), craft beer halls (Three Forks Bakery & Brewing, Sutter Creek Provisions), and sleek hotels (Hotel Sutter, Hanford House).
23
Since Santa Cruz is the birthplace of both mainland surfing—introduced in the 1880s by Hawaiian princes—and the wetsuit, it's fitting that it should also be the birthplace of your new surfing skills. Leave the double overheads of famed Steamer Lane to the pros, and head to the gentle breaks of Capitola Beach. Hook up with a nearby surf shop such as Capitola Beach Company who will get you suited up, out on the water, and throwing shakas from your board in a couple of hours.
More of the best in California
California's namesake cuisine still defines contemporary menus throughout the United States. Whether you're seeking eateries with three Michelin stars or just a few post-meal wet naps, here are the best places to get a taste of the Golden State.