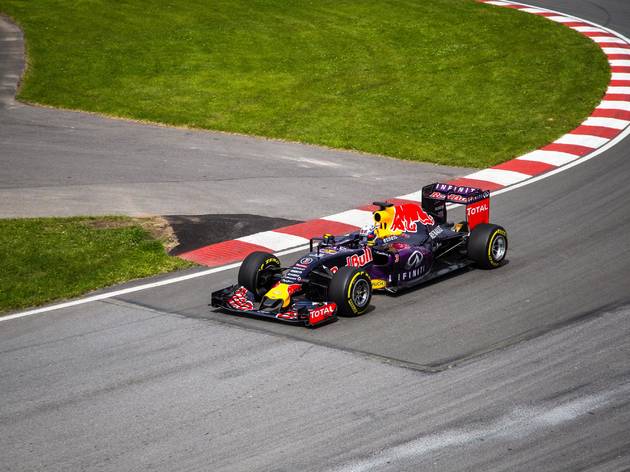 The 2020 edition of Montreal's Grand Prix has been officially postponed
Like it, love it, or hate it, the Grand Prix's not happening until further notice.
Posted: Tuesday April 7 2020, 3:42p.m.
Following their announcement today around 2PM EST, the organizers of the 2020 Canadian Grand Prix have announced that the Grand Prix Formula 1 (GPF1) race scheduled for June 12-14 will be joining the slew of cancellations, closures and postponements in Montreal, joining the likes of Montreal festivals like Just for Laughs and annual events like the St Patrick's Day Parade in Montreal.
This is big news for a city that depends considerably on tourism; following a study in 2015 by the research company Ad hoc, it was revealed that the GPF1 is the largest tourist event in Québec and Canada. That study valued its worth at $90 million dollars' of revenue, and if that's pitted against the $4.5 billion dollars of total revenue reported by Tourisme Montréal in 2017, that's a lot to go perceivably go out the window from a single event.
Promoters are already working on a revised calendar for 2020, and while Canadian promoters among them have said they "would have been honoured to host the first race on the 2020 Formula 1 World Championship calendar", the future of this event is way, way up in the air. It's a decision that comes from both Formula 1 and municipal government representatives, Tourisme Montréal and as high as the provincial and federal governments.
Most popular on Time Out Montreal
Share the story